FraternityX's Landon Matthews Makes His Extremely Confusing FamilyDick Debut As "Lance Weber"—Maybe
Based on recent polling, Landon Matthews is the clear favorite of FraternityX's new models. Now, the shaggy-haired cutie is making his FamilyDick debut, and his new porn name is "Lance Weber"—which is really confusing.
Landon/Lance's FamilyDick debut is with father and son duo Bill Farnsworth and Alex Meyer (who fucked previously in that gorgeous kitchen), but there are several things about this three-way (and "Lance") that just don't make sense.
First, the most obvious issue: While FamilyDick has given Landon Matthews the name "Lance Weber," some will recall that there is already a gay porn star right now named Lance Weber, and he appeared just last week on NextDoorStudios. NextDoor's Lance Weber on the left vs. Family Dick's Lance Weber on the right (in between dad Bill and son Alex):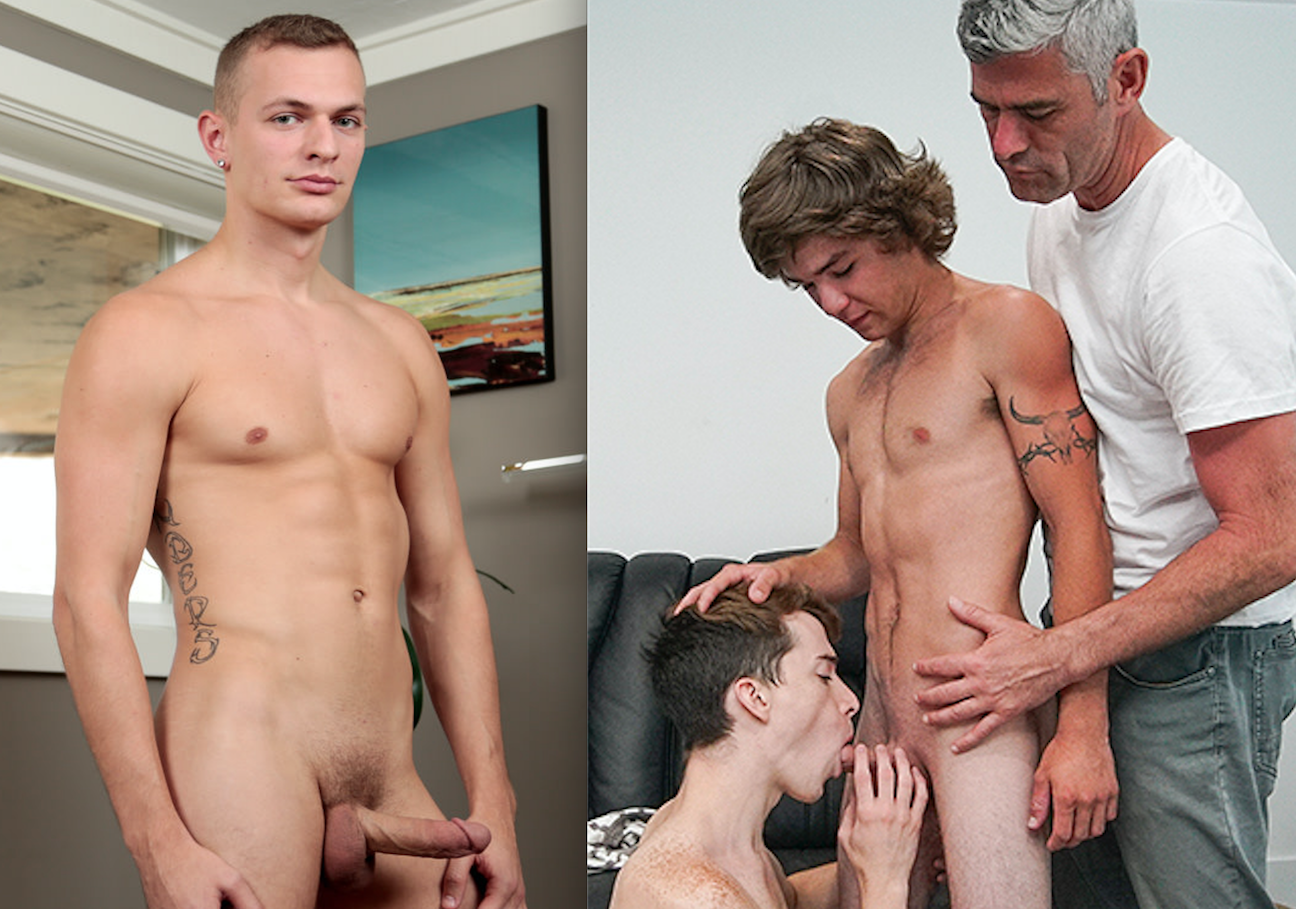 Is there enough room in gay porn for two Lance Webers?
The other problem with this scene (and this is where it gets really confusing) is that FamilyDick has actually identified Alex Meyer (the son who is bottoming today) as Lance Weber in the scene write-up and in the video: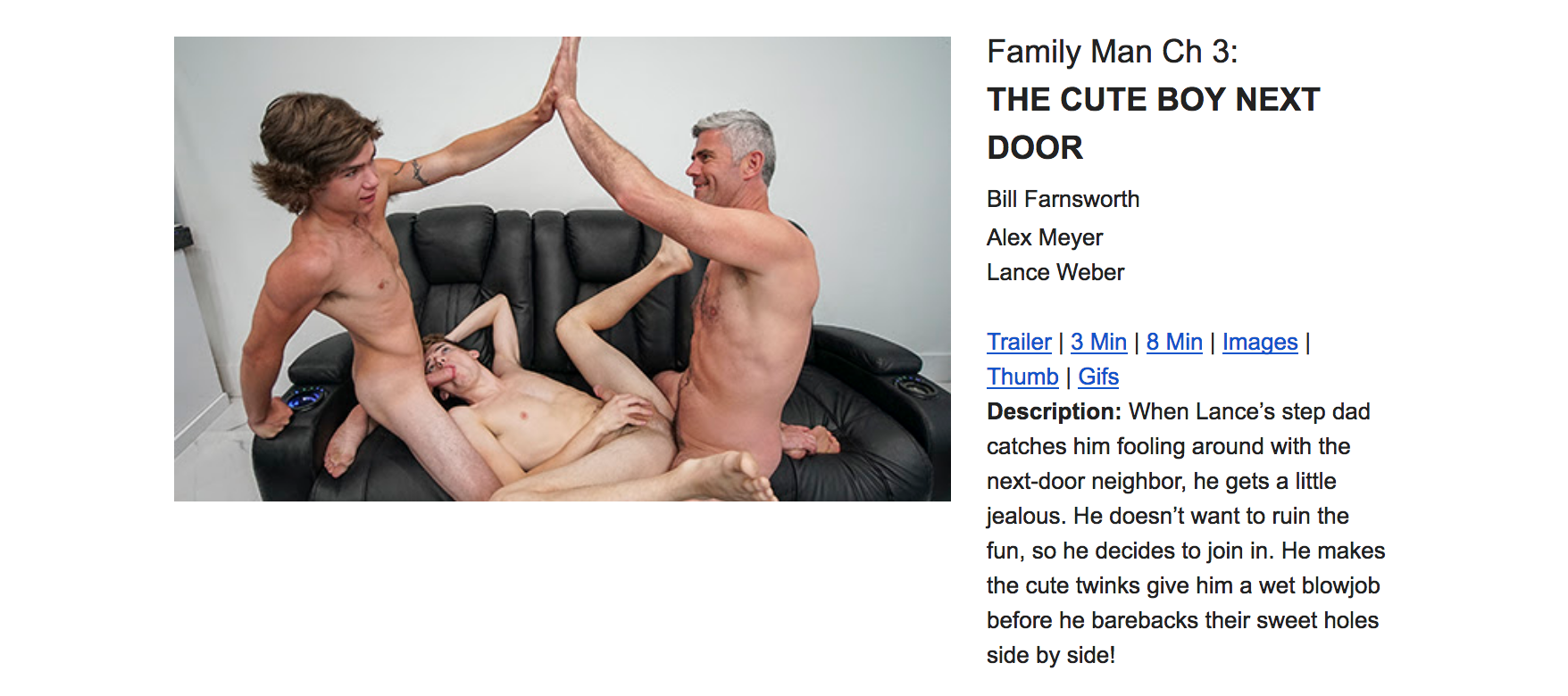 As you'll see in the trailer below, as Landon Matthews approaches daddy Bill outside, he asks (while referring to his son, Alex Mexer), "Is Lance inside?" So, Landon Matthews isn't supposed to be named Lance Weber after all, and now, Alex Meyer has changed his name to Lance Weber? Then, what is Landon Matthews' new porn name supposed to be? Alex Meyer? Pseudo incest porn has raised a lot of tough questions over the years, but never ones as confounding as this.
I might be confused, but I don't really care. Alex/Lance sucking Landon/Lance and daddy Bill's cocks simultaneously is so hot:
Whatever their names are, Lance/Landon/Alex and Bill is the second great FamilyDick three-way this summer, following the Dale Savage/Greg McKeon/Bar Addison family fuckfest from earlier this year. Maybe FamilyDick should throw all six guys together for an epic orgy? Sadly, there's never been a FamilyDick scene with more than three people.
Trailer (full scene here):
[
FamilyDick: Lance Weber/Landon Matthews, Alex Meyer, Bill Farnsworth's Bareback Three-Way
]