This Dad Just Realized That His Son Has A Big Dick, And You'll Never Guess What Happened Next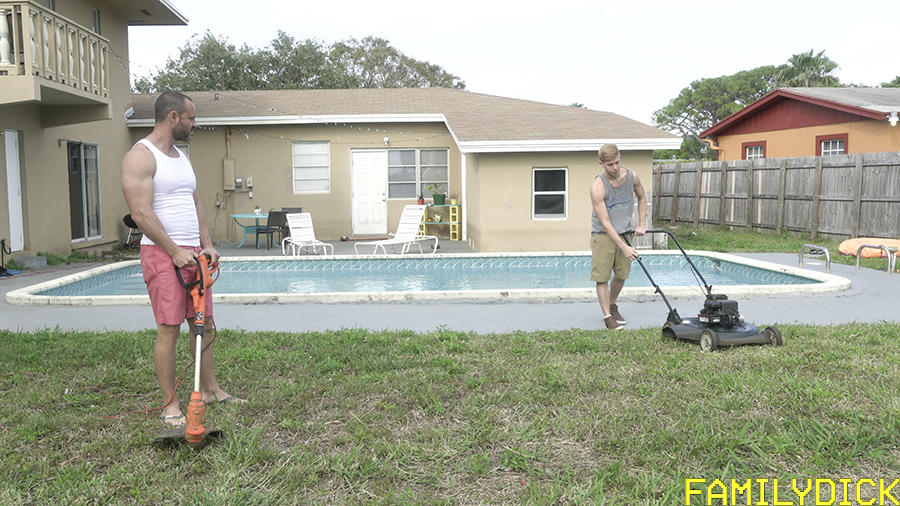 Father-son gay porn powercouples come and go, and with the recent retirement of Austin Armstrong, the Armstrong family is pretty much over (for now, at least) at FamilyDick. So, it's time for a new family and yet another father-son powercouple: Meet the Daniels family!
In today's FamilyDick update, Steven Daniels (the step son) wants to hang out with his friends, but Marcus Daniels (the step dad) makes him do some yard work instead. (Side note: If the mom is named Stormy, I'll die.)
But, once dad realizes that his son has a big dick, he decides that he'll let him go hang out with his friends after all, as long as he fucks him with that big dick first, of course.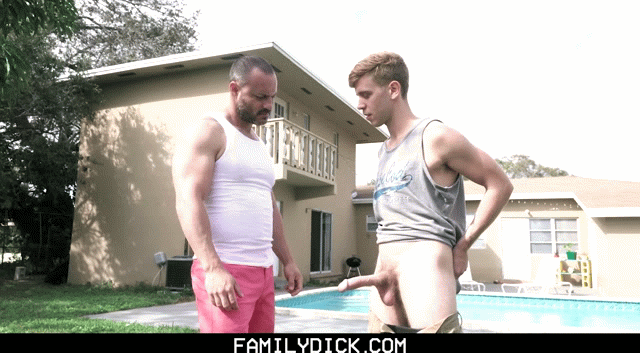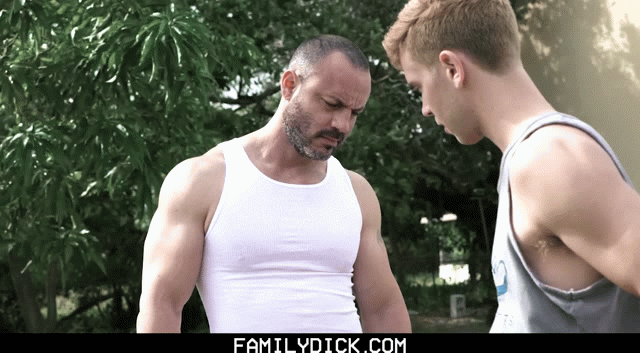 As usual, the dad has to warn the son, "Don't tell mom about this," and the son agrees to keep their affair secret from his mom.
After the dad sucks the son's cock, the son eats his dad's ass. Then, the son fucks the dad bareback on a blanket in the yard.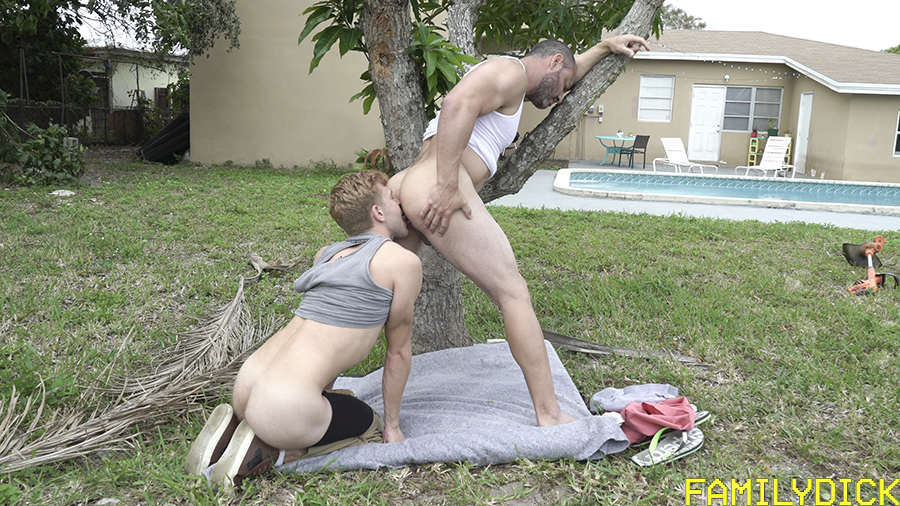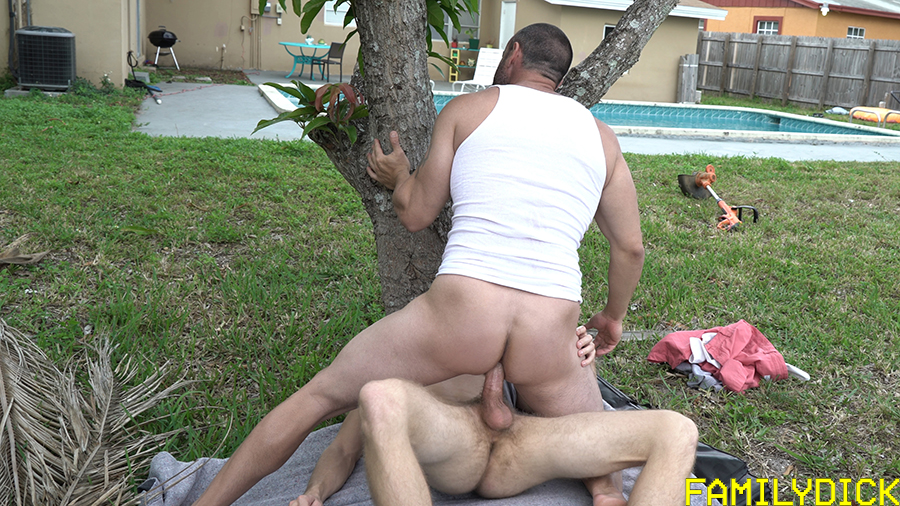 In addition to the new family, this looks like a new house, and I think this is the first time I've seen FamilyDick's family members fucking in their own backyard. Also, there appear to be next door neighbors' houses all around them, and I'm surprised that the dad and son aren't worried about any of the neighbors seeing them fuck? Then again, this looks like it might've been filmed in Florida, where I guess most people have seen (and done) a lot worse.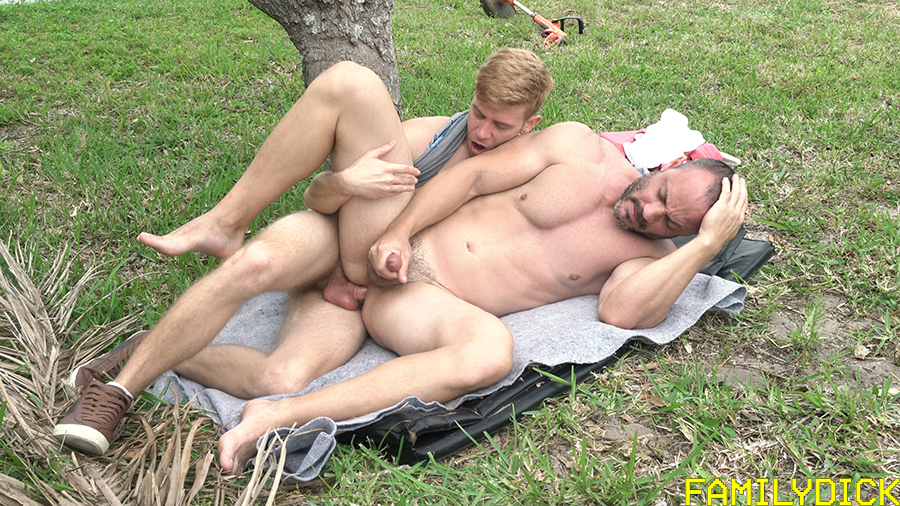 Anyone know the porn names of the son or the dad? FamilyDick has named them Marcus and Steven Daniels, but they probably have other porn names they've used elsewhere, unless they're both brand new? Trailer (watch full scene here):
[
FamilyDick: Son Steven Daniels Fucks His Step Dad Marcus Daniels
]