FamilyDick's Daniels Family Has Changed Their Last Name To "Smith" (But They're Still Fucking Each Other)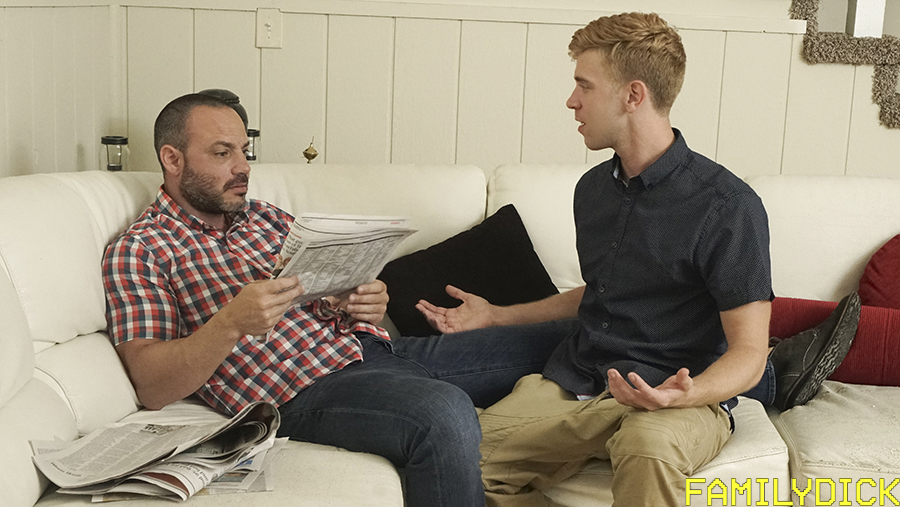 This is weird.
We first met FamilyDick's Marcus and Steven Daniels last March, when the father and son duo butt fucked bareback in their backyard. ICYMI:
Today, the Daniels family is back to fuck again, but according to FamilyDick, they've changed their last name to "Smith." How original. Via FamilyDick:
John Smith (Stepdad)
Mike Smith (Stepson)

When mom steps out, it seems like the perfect opportunity for this sexy step dad and his boy to fool around. Only this time, daddy doesn't want to be treated like just an open hole to use and fuck. The young boy takes the older man's cue and slowly, passionately, and sensually makes love to him. From kissing his lips, to sucking his nipples, to rimming his smooth, firm ass, this younger man truly appreciates what a stud he's got… and gets it before mom comes home!
It can be hard to keep track of which incestuous gay families are which, so maybe the production crew at FamilyDick just mixed up their scripts. Or, maybe the Daniels family is on the run from authorities, and they had to change their name? Either way: New name, same dad/son bareback fuckfest: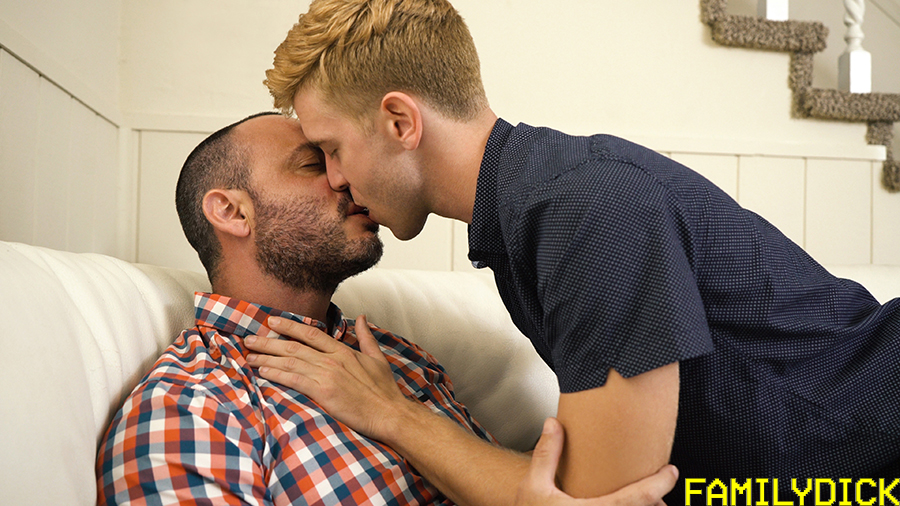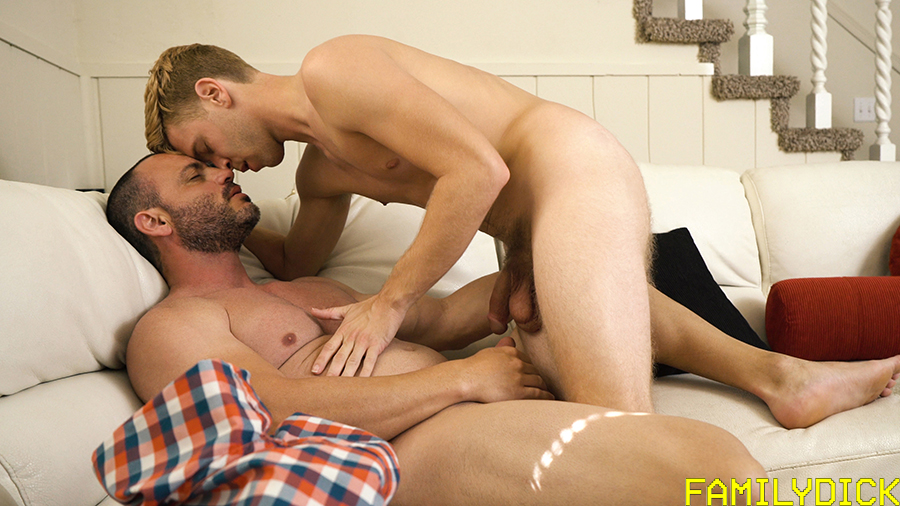 I do like that the dad continues to be a bottom, and I also like that he actually gets kind of needy in this video, telling his big-dicked son that he's looking for more than just a quick fuck, and that he wants to be made love to.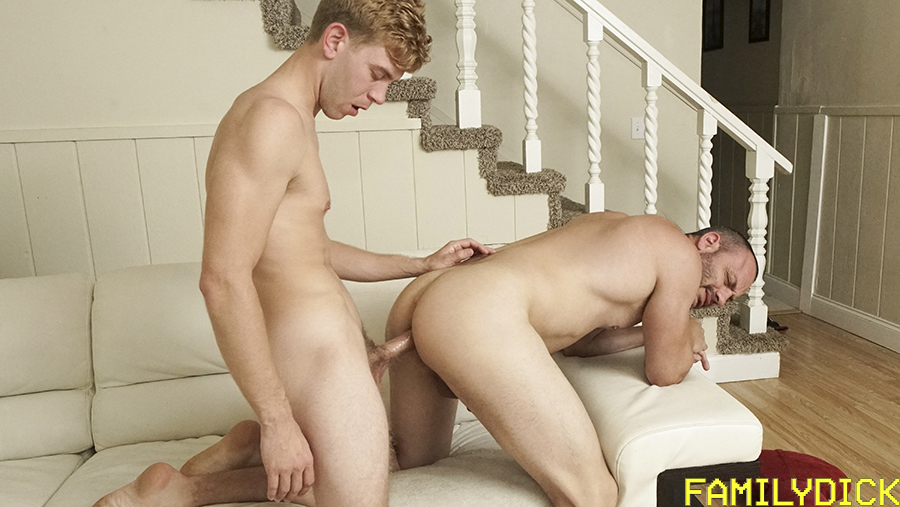 Because nothing says "love" like giving your dad a creampie, and then letting him cum in your mouth.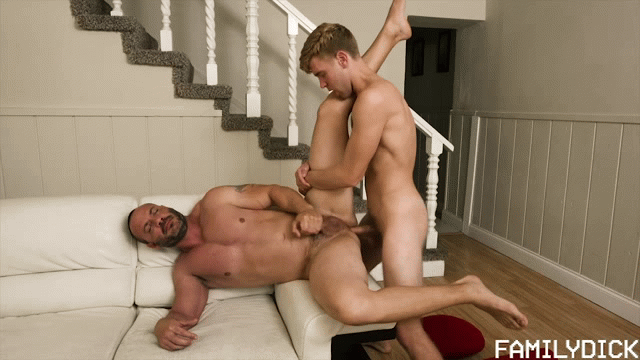 Trailer (watch full scene here):
[
FamilyDick: Steven Daniels (a.k.a. Mike Smith) Fucks Marcus Daniels (a.k.a. John Smith) Bareback
]