Family Dick Releases Historic Bareback Fourgy With Dads Wesley Woods And Myles Landon Fucking Sons Joe Ex And Michael Boston
For the first time since launching over two years ago, family-themed gay porn studio FamilyDick is releasing its first ever fourgy, with two different families coming together (literally and figuratively) for a four-man, dad and son bareback orgy.
That mailman (played by Wesley Woods) who'd been having three-ways with daddy Myles Landon and son Michael Boston has a son of his own, played by Joe Ex. Today, dads Wesley and Myles take turns fucking each other's sons (and fucking their own sons, of course) bareback. Too bad the sons didn't fuck the dads, but switching things up like that might have just been way too shocking for fans of this pseudo incest studio.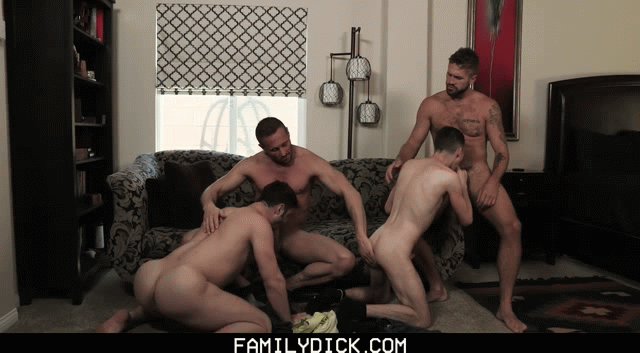 Note: At various points throughout this orgy, I literally screamed out loud "Oh my fucking God" when I saw Michael Boston's ass.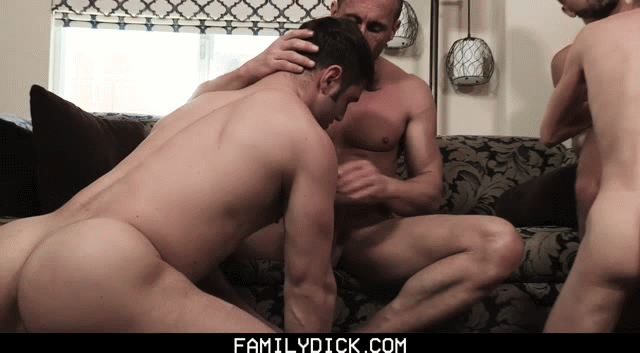 How. Is. This. Real.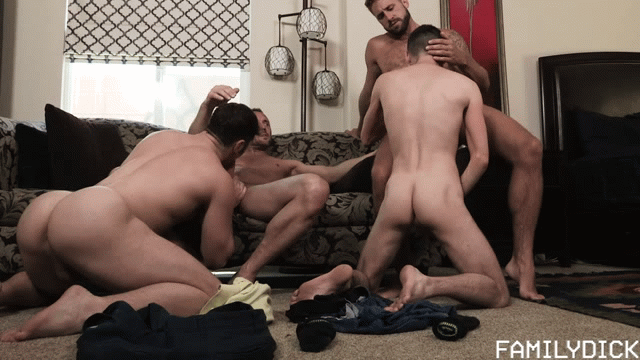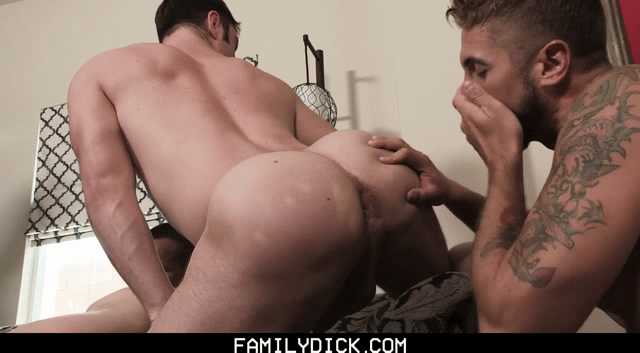 I think this fourgy rivals FamilyDick's grandpa/son/grandson three-way as the studio's best group scene of 2019. Trailer (watch full scene here):
[
FamilyDick: Myles Landon And Wesley Woods Fuck Michael Boston And Joe Ex Bareback
]