Gay Porn Newcomer FantomasXXL Has A 10-Inch Cock, But No Face
Watch out GayHoopla, because TimTales can also hide their new models' faces, and that's what they've done today with the introduction of massively hung, massively disguised gay porn newcomer FantomasXXL. And yes, the "XXL" is actually included as part of his porn name on TimTales, for obvious reasons: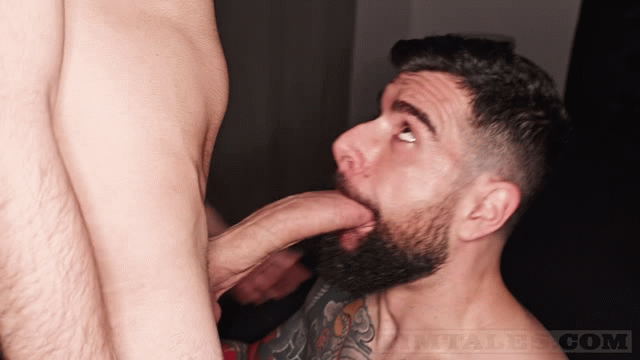 FantomasXXL (it's gonna be weird typing out the full name for the next few months) makes his TimTales debut today fucking Oscar Marin bareback, and while we might not know what his face looks like, this is what his dick looks like: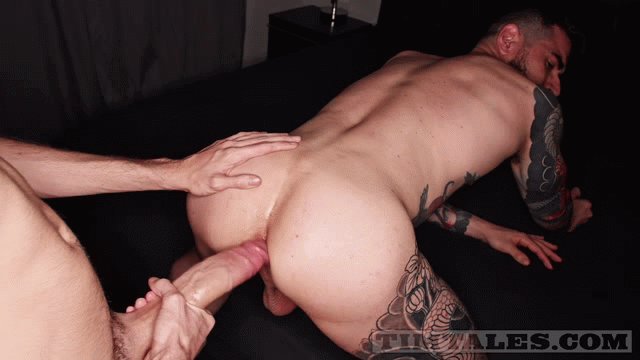 I wonder if FantomasXXL is hot? Not like physically attractive hot, but actually hot hot, temperature wise, due to the ski mask? Global warming has been extra hard on Europe all summer, but I guess it's no match for a big-dicked TimTales top who wants to remain anonymous.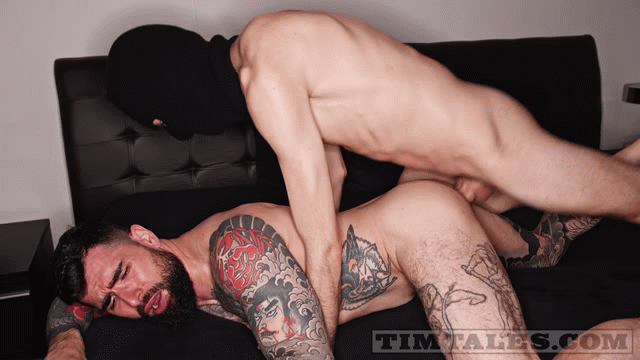 I…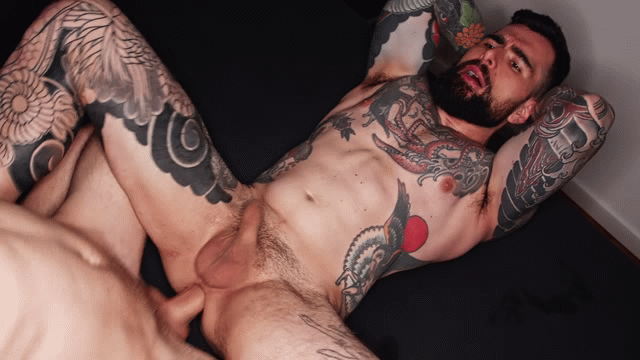 Hell yeah, at Timtales we love showering you with huge dick surprises! And hold your breath for this one. It's one of the most beautiful cocks I've ever seen. It's perfectly long, massive as a forearm, and just… sublime. It's one of those masterpiece cocks, one in a billion! So we're very proud to introduce FantomasXXL to our Timtales stable. He's a total top who loves fucking deep. Unfortunately for him, most bottoms can't take his cock size. So we got him our expert bottom Oscar Marin. And even for him, that cock was quite the challenge. He told me it's like your two holes being fucked in a row. It takes adjustment, but the outcome is pure huge cock ecstasy. I promise you that cock will leave you breathless. And stay tuned for all the insane scenes we'll shoot with FantomasXXL! 😉
It's one thing to have a giant cock, but to have a giant cock that actually gets rock hard? And, to have a giant rock hard cock that you actually know how to use? FantomasXXL is a bottom's dream come true: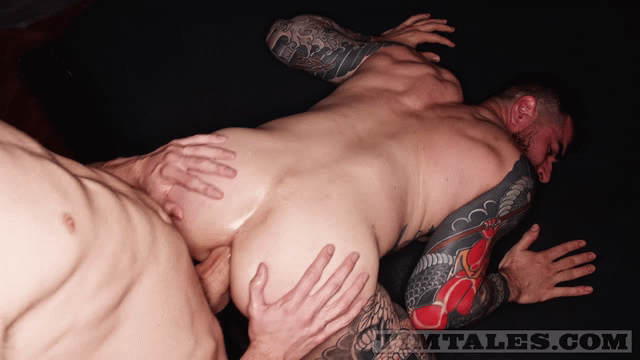 This dick is so big, it actually has to kind of bend in order to fit inside Oscar's ass:
Say a prayer for Oscar Marin. Trailer (watch full scene here):
[
TimTales: FantomasXXL Fucks Oscar Marin Bareback
]