Felix Fox Fucks An Apple Pie And Sucks Mustard Off Joey Mills' Dick In BBQ-Themed "Cockout"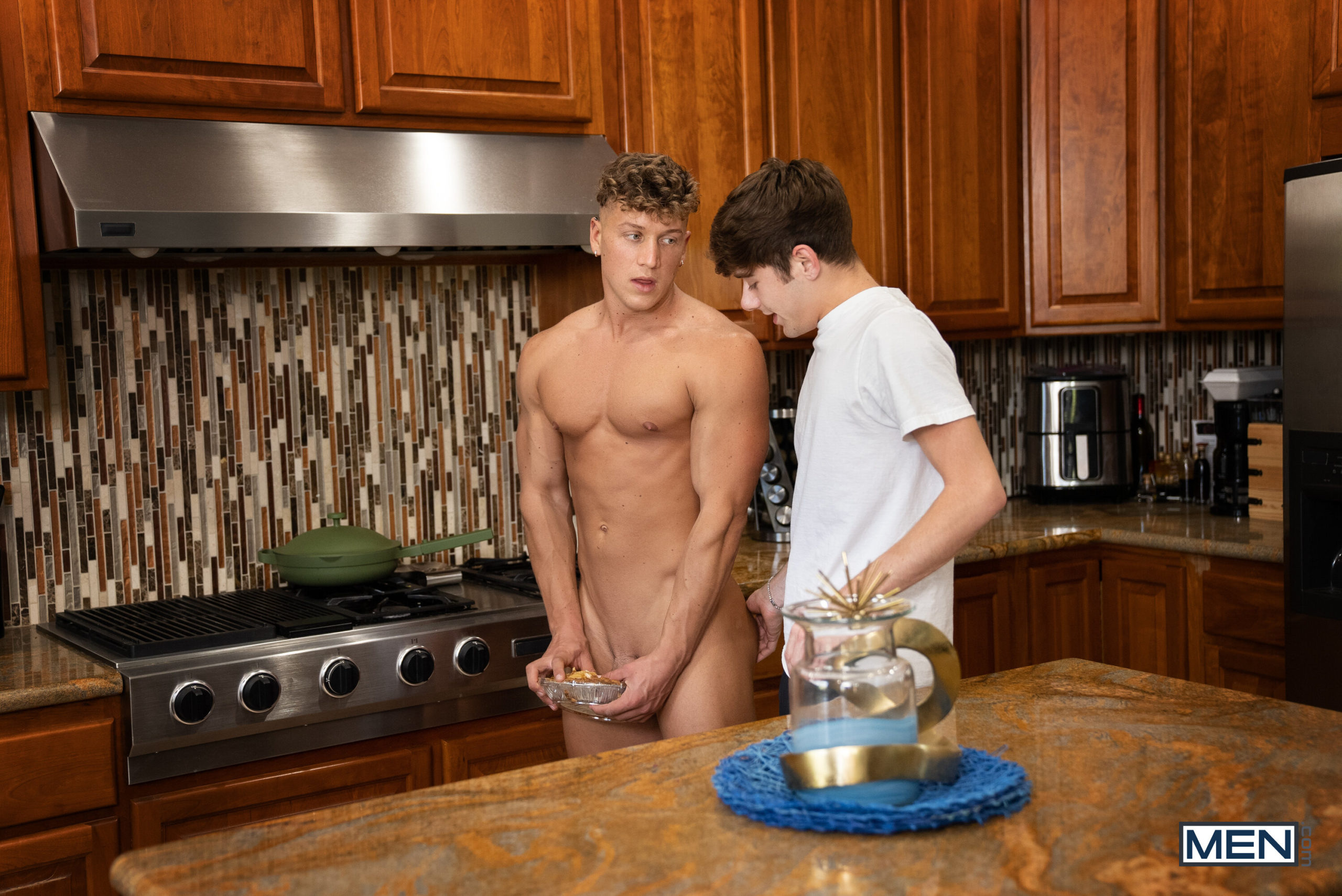 Gay porn stars Joey Mills and Felix Fox are no strangers to food in their gay porn scenes (the stars jerked off with popcorn in the instantly iconic "Buttering His Popcorn" last year, and Joey once made a banana split out of Chris Damned's cock), and in their new duo today, they're incorporating some mustard and a warm apple pie as they suck and fuck bareback at a friend's house during a barbecue. Felix gets to fuck the apple pie: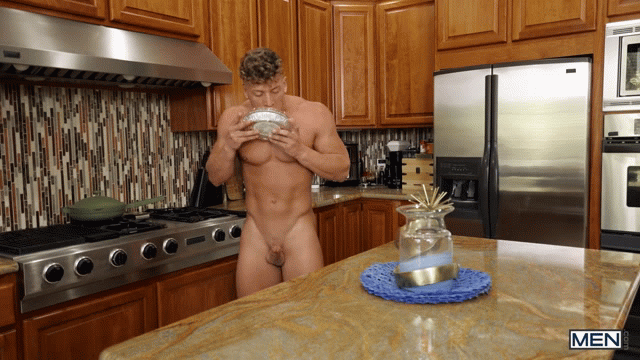 Of course, because this is Men.com, there's a woman in this scene, although the scenario depicted in the photo doesn't actually happen: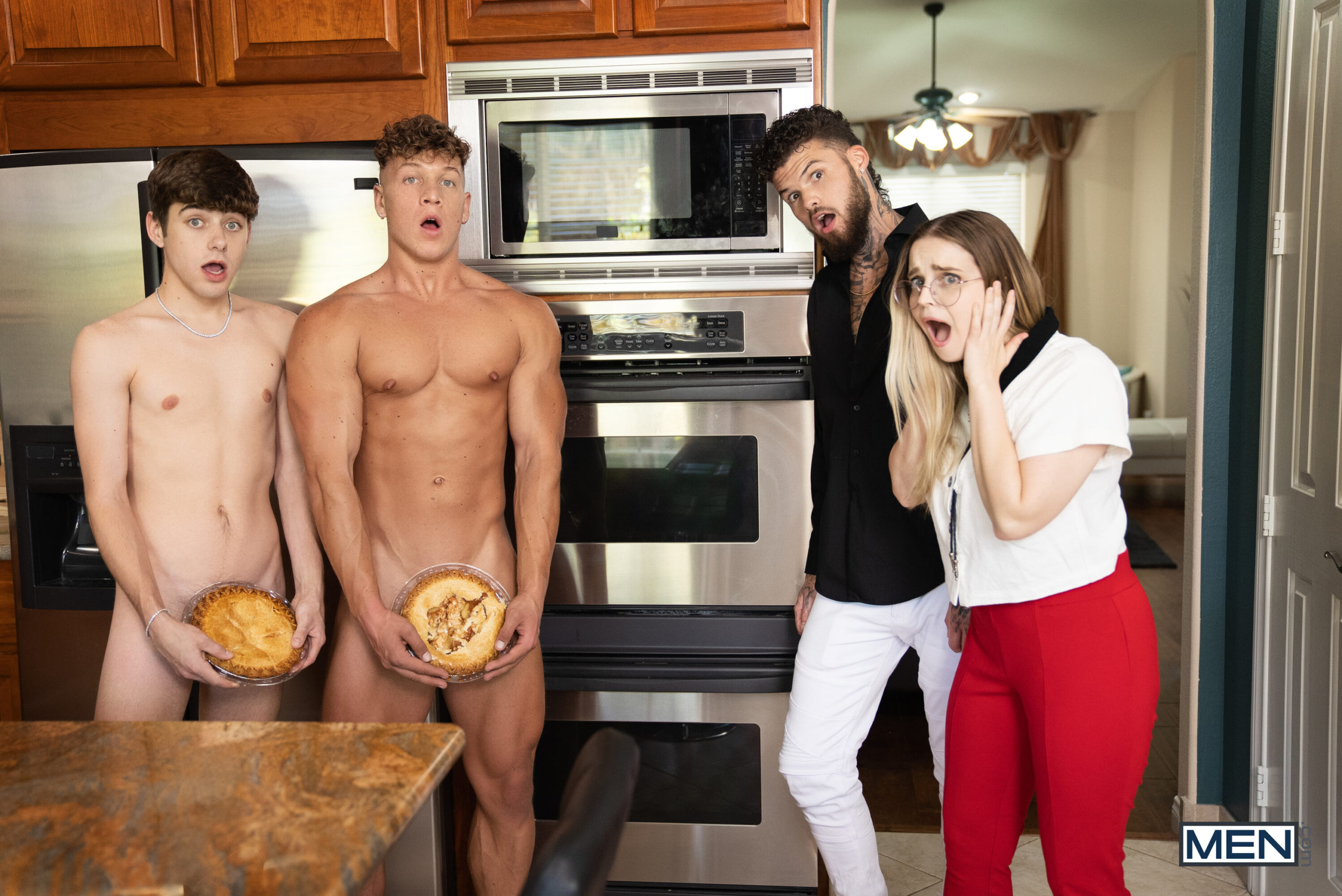 The woman and her bf, played by gay porn star Hatler, walk in on Joey and Felix at the end of the scene, but they're not horrified or upset at seeing them naked and covered in cum. They're actually friendly and just laugh it off. Also, there's only one pie in the video, not two. Felix kind of destroys said pie with his cock, but he and Joey of course eat it when they're done fucking.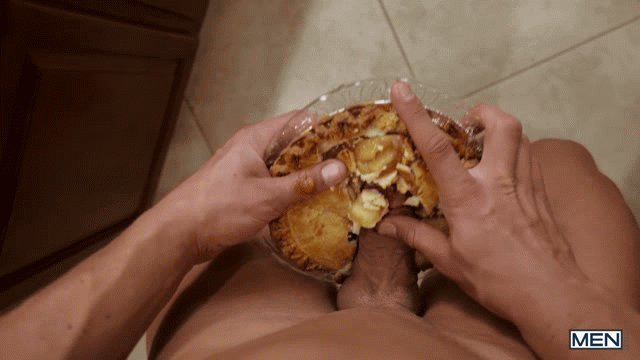 Misleading photos aside, these two are perfection as always, and I loved watching them fuck on the giant kitchen island.
Also? Felix's body is insane, and he just keeps getting hotter and hotter.
Oh god, I almost forgot about the mustard.
Why?
Was he wanting to pretend that Joey's cock was a hot dog? (There are no such hot dogs that are as big as Joey, tbh.) Whatever the reason, I don't see why this was necessary.
All the fucking and cumming is inside, thankfully, and they leave the mustard outside. Trailer (watch full scene here):
[
Men.com: Felix Fox Fucks Joey Mills Bareback
]