Former Family Dick Owner Legrand Wolf Launches Controversial Gay Porn Studio "Boy For Sale"
Legrand Wolf is the performer/producer who most will recognize from MormonBoyz and FamilyDick (as seen above), two of the studios he was part owner of when he used to run their parent company, Charged Media. The details are sketchy, but there have been reports that Wolf was removed from Charged Media last year after some drama with his sister, who is part owner of the company (yes, a real-life brother and sister team ran FamilyDick—you cannot make this shit up). Now, the sister is running Charged Media and all its studios without Wolf.
With Legrand Wolf now a free agent, he's launched a new studio, BoyForSale, and if you thought FamilyDick was controversial when it launched two years ago, here's the BoyForSale description:
BoyForSale.com is an adult, fantasy website depicting fictional relationships between voluntary participants in extreme dom/sub role play. In these stories, the young men willingly submit to the men in a mock, black-market auction and consent to acting out being purchased as voluntary sex slaves. As in all erotic fiction and fantasy pornography, the events captured in video and photography are for entertainment use only and do not reflect any real-world acts. BoyForSale.com and its creators believe that sex of all kinds should begin and end from a place of enthusiastic, informed consent. While BoyForSale represents fictional, fantasy depictions of various degrees of BDSM fetishes and kinks, including the dynamics of "masters" and "slaves," it does not support or advocate the real-world, criminal, non-consensual acts of sex trafficking and slavery. Kink, bondage, and role play are, at the core, about fantasy exploration in a safe, fun, and legal manner. All performers are consenting adults and of legal age at the time of filming.
I've never seen any studio having to do so much explaining with that much of a disclaimer, but I guess it's good to know that they don't actually support sex trafficking?! Yikes…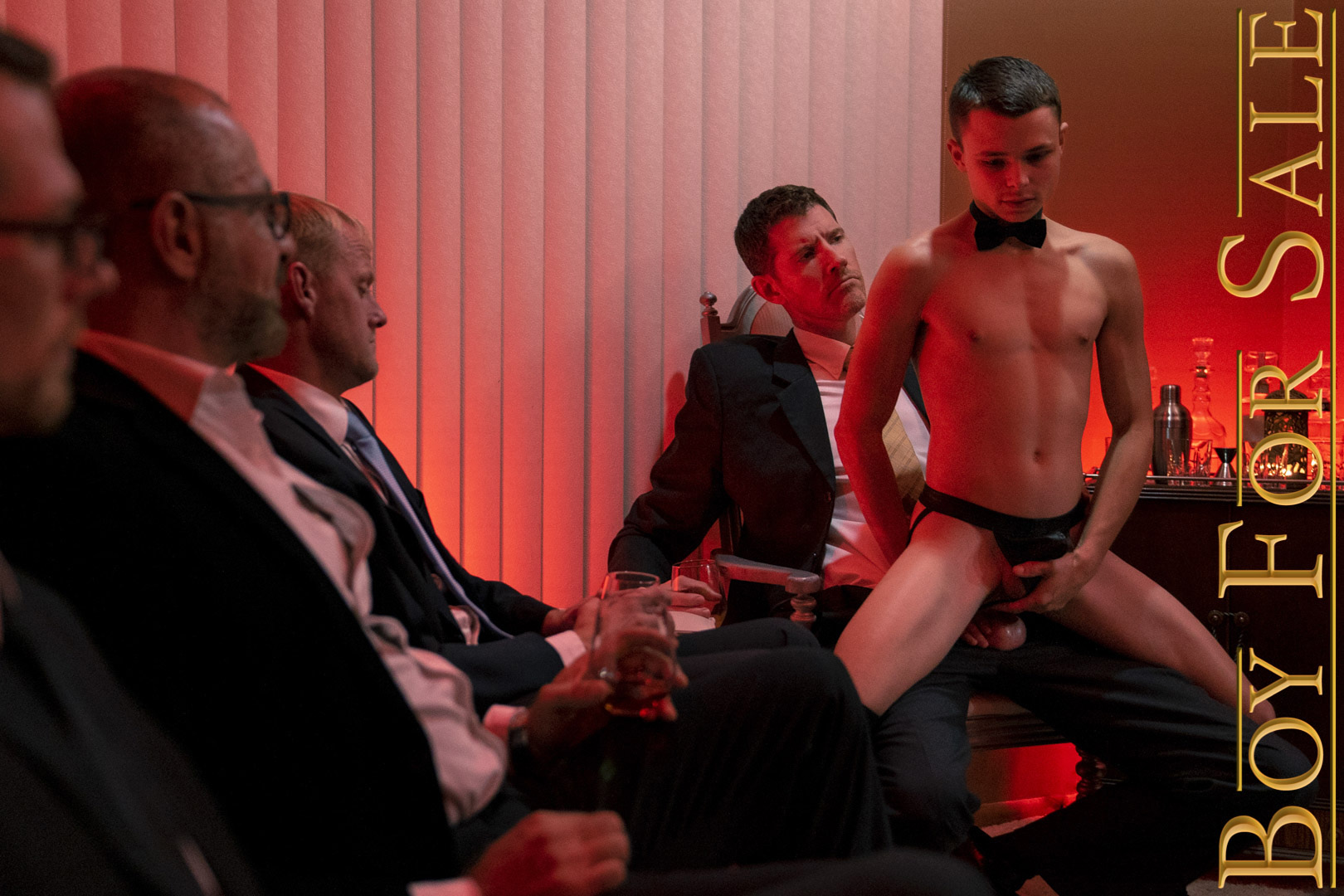 I can always find something to joke about given the absurdity of FamilyDick, but is there anything "funny" to say about this? Maybe there's a joke to be made about the fact that BoyForSale Austin Young is wearing the same Party City bow tie he wore when he was Austin Armstrong in FamilyDick's Halloween episode?
IDK…maybe it's best to just not say anything at all.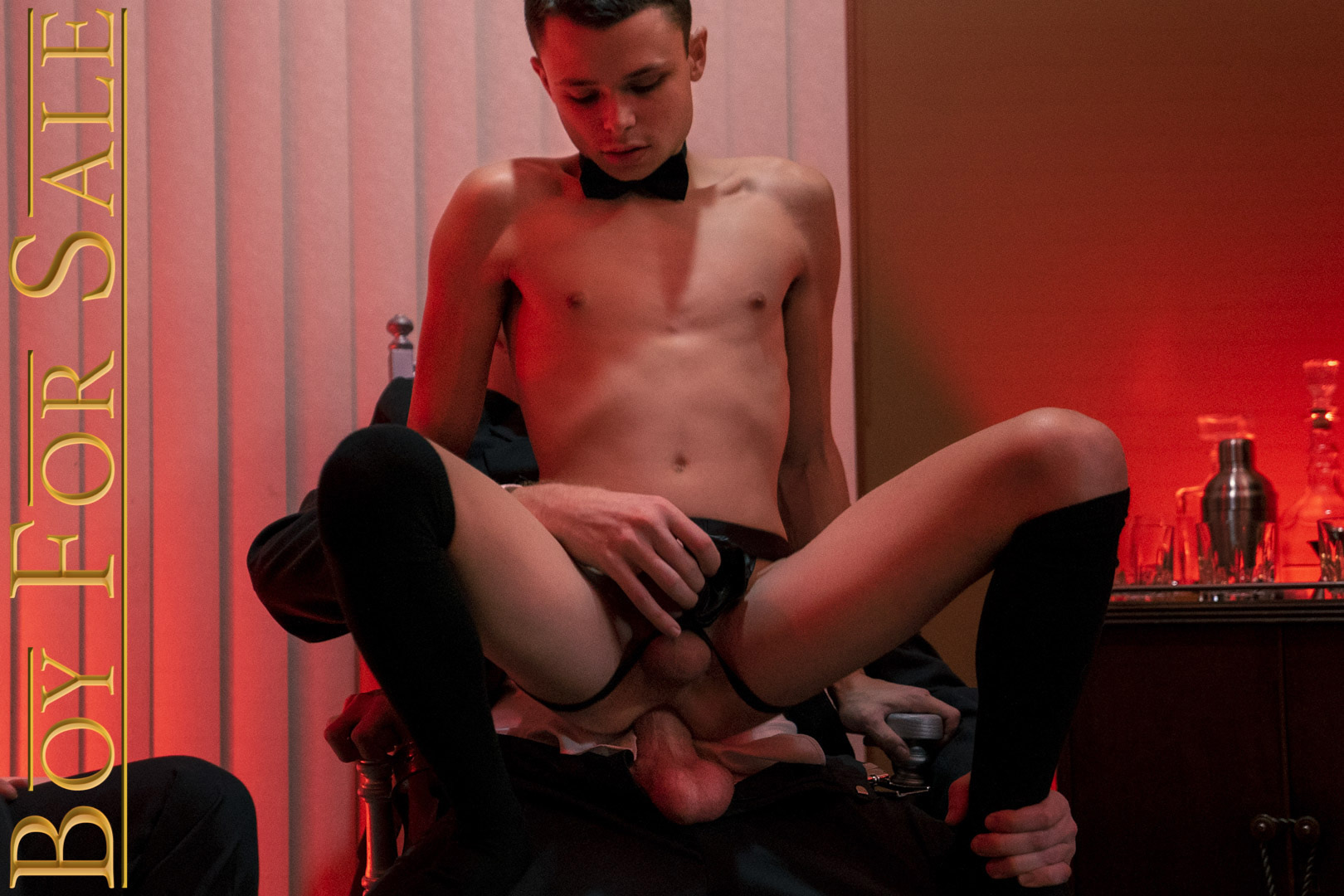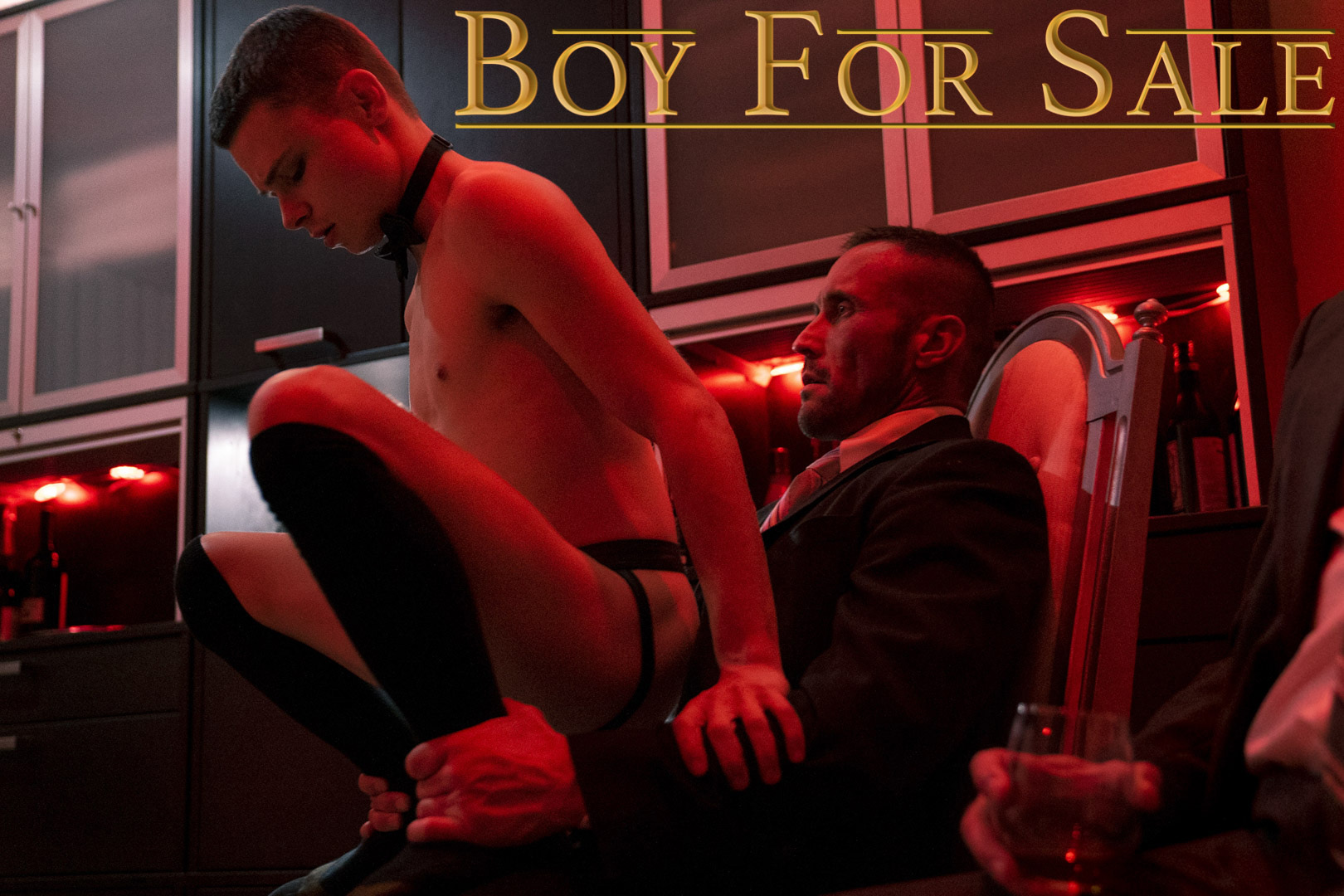 Here's the trailer for this week's scene with Austin Young, Legrand Wolf, Myles Landon, and more (watch full scene here):
[
BoyForSale
]