FraternityX Now Has Two Gangbang Bottoms Locked In The Dog Crate, And They're Only Being Fed Cum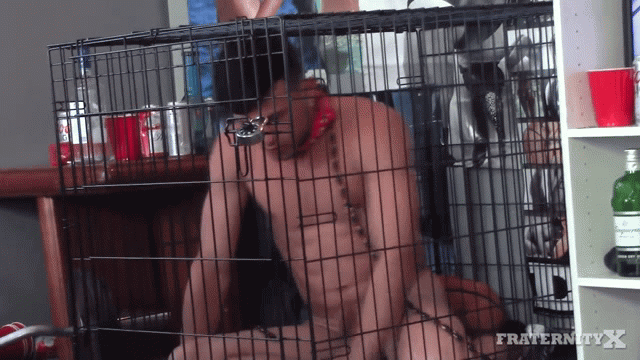 FraternityX's infamous dog crate was first introduced back in April, when one bareback bottom was being locked up and gangbanged against his will (as seen above). Today, the dog crate is back in a new scene, and there's a fun new twist: There appear to be two gangbang bottoms being held captive, and they're only allowed to drink cum.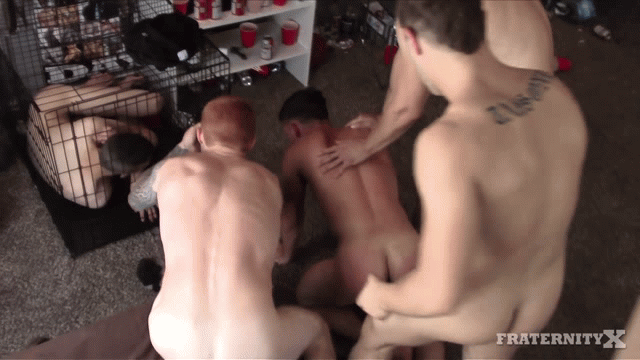 In the clip below, one of the bottoms begs for something to drink by screaming "fuck, I'm thirsty," and his tops tells him that they'll "give him some cum to drink in a minute."
The whole gangbang actually starts because one of the tops, in a moment of kindness, pours beer into the cage to feed one of the bottoms, when in fact they're only supposed to be fed cum.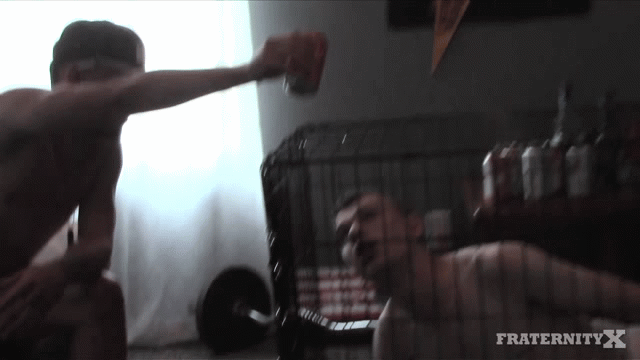 For whatever reason, it's the bottom's fault for drinking the beer (but not the top who poured him the beer?), so he's pulled out and gangbanged.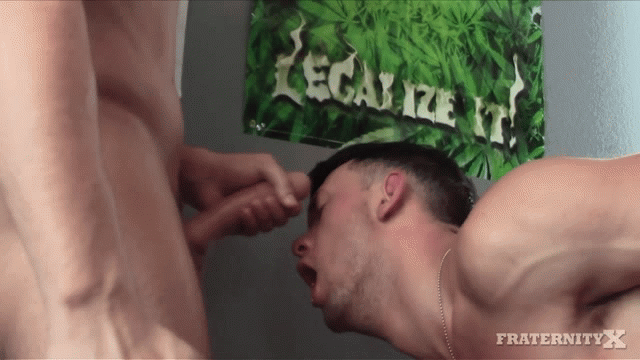 At least he's getting some nutrients, I guess. Trailer (watch full scene here):
[
FraternityX: Caged Bitch Orgy
]