Is This The Most Confusing Gay Bareback Gangbang Ever?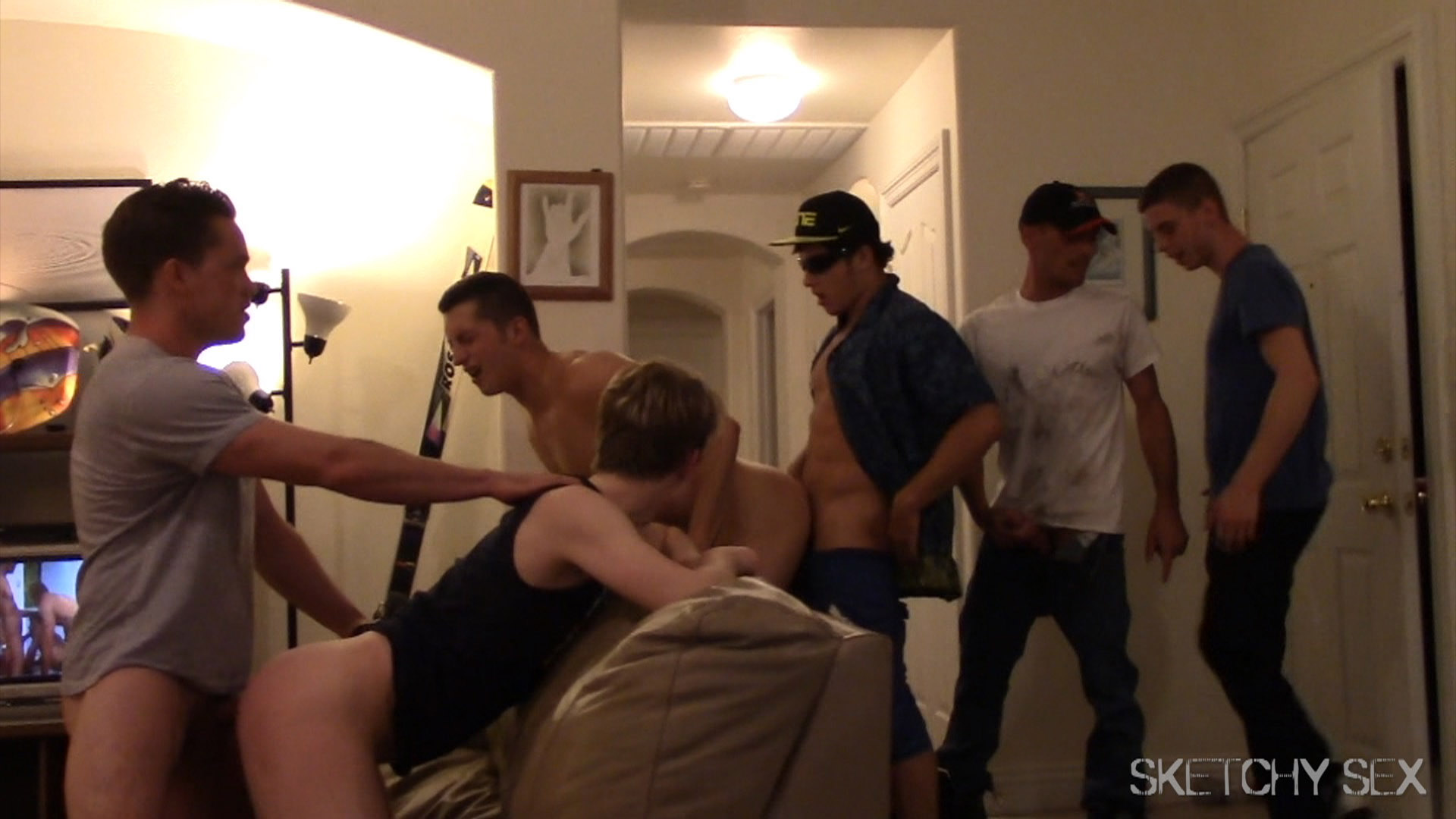 Sketchy Sex's latest bareback fuckfest is super confusing. For starters, I can't even tell where the end of the lines(s?) is. And shouldn't they shut the door? The last thing they need is that bitch neighbor coming over again.
Who's barebacking whom?
Which line is for which hole?
Who's coming and who's leaving?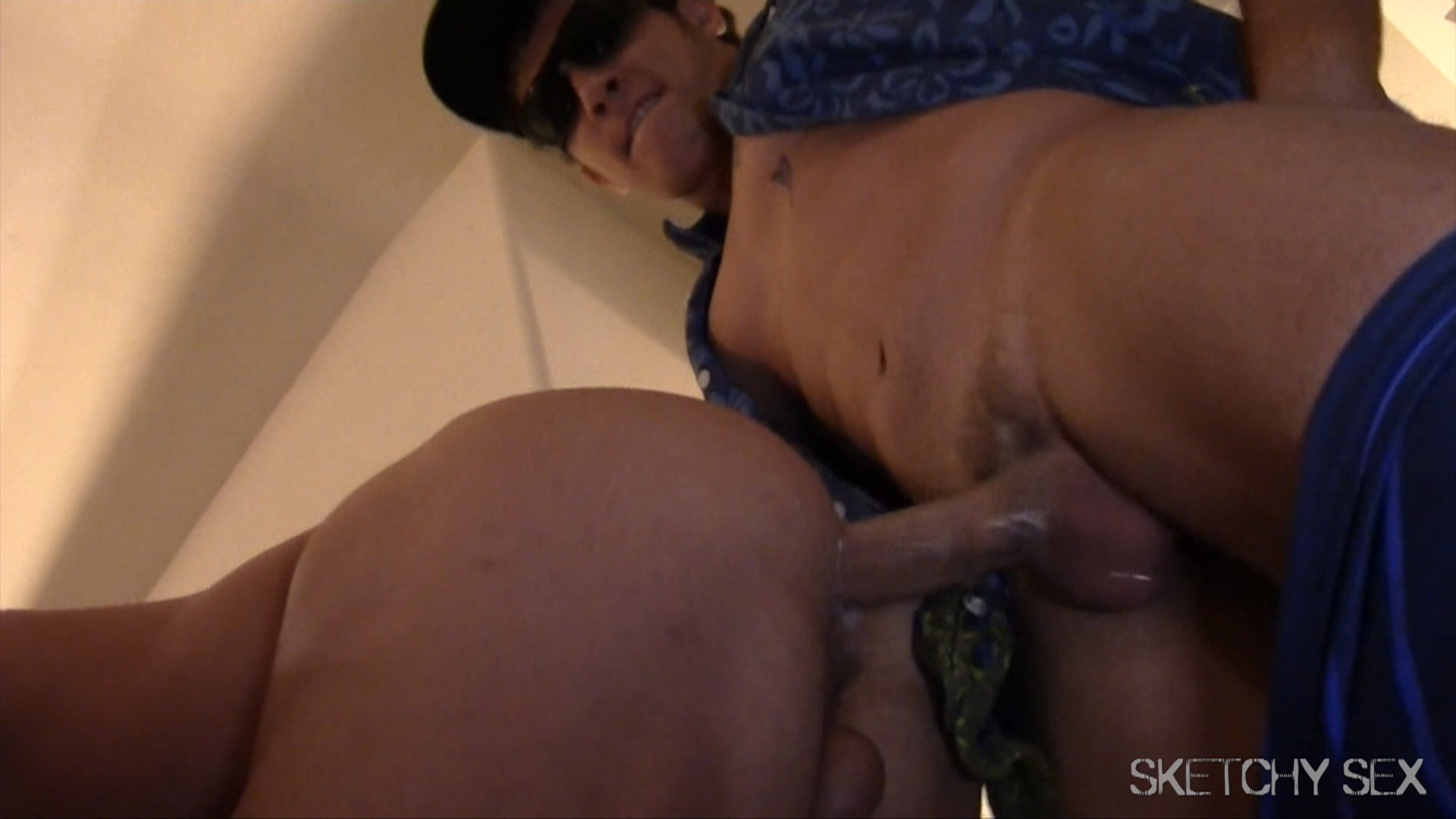 Who's cumming?
Who's pretending to cum (by squirting Cetaphil lotion)?
In this clip below, one guy is fucking a bottom's ass and he supposedly cums, but then he keeps fucking the same ass three seconds later, and then another big-dicked guy in a filthy t-shirt appears out of nowhere and also cums, like instantaneously? What?
[
Sketchy Sex: Crazy Bareback Orgy
]
These bareback gangbangs never really make "sense," but can anyone even tell what's going on here? I think I see horse-hung gay porn stars Lucas Knight and Sam Truitt, and also Nicoli Cole and Drake Tyler (bottoming), but can you ID any of the others?
Here's another clip, which might make you have a seizure (and an erection at the same time):
[
Sketchy Sex: Crazy Bareback Gay Orgy
]