GayHoopla Releasing "Blast From The Past" Cole Money Scene Filmed At Least Two Years Ago
Gay porn star Cole Money has not filmed a gay porn scene since September of 2015 when he announced he was leaving GayHoopla. Then, in February of 2016, the thick-cocked performer came forward with the news that he was suffering from a rare blood disorder that caused him to nearly lose his entire arm (ICYMI: graphic photos of his arm during the emergency surgery). But, next week, GayHoopla is giving Cole Money fans a fun treat by releasing a never-before-seen gay sex video that Cole filmed prior to his medical issue and GayHoopla departure in 2015.
The scene co-stars another old school GayHoopla model, Jarod Spear, and there's more good news: This scene is a flip-fuck. In fact, Cole and Jarod argue back and forth about who gets to bottom first, as they're both very eager to be fucked.
When asked why this scene's release was delayed for so long, GayHoopla revealed that it had been "lost in the chaos of things." Gay porn can be chaotic, so I understand!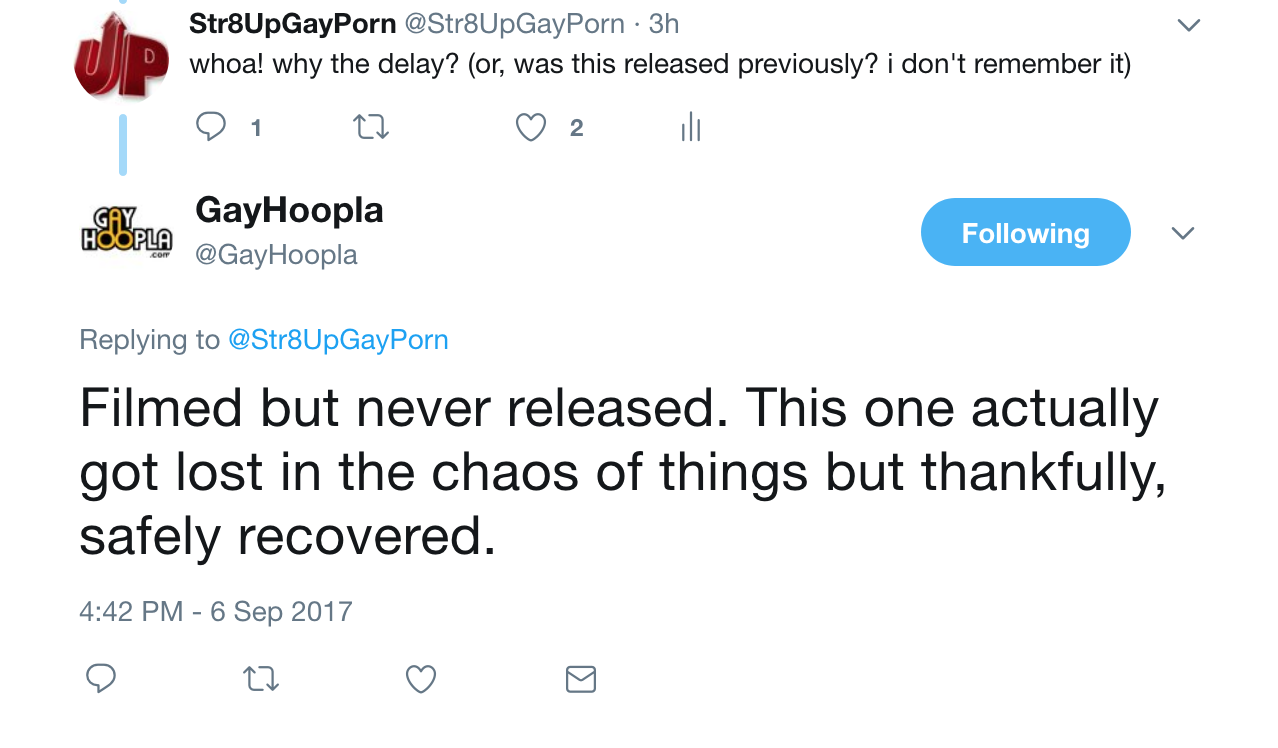 AND:
For those wondering, Cole Money is no longer filming gay porn scenes, but he is on Chaturbate sometimes, and his arm looks like it's healing:
Feeling it today going to hit CB try and get a good show in a few hrs before going to the hospital for some testing pic.twitter.com/xznMlcb1Hz

— Cmoney (@Colby2Money) June 24, 2017
Trailer for Cole Money and Jarod Spear's flip-fuck (watch full scene here):
[
GayHoopla: Cole Money And Jarod Spear Flip-Fuck
]