Gay Porn Star Matthew Rush Declared Indigent After Claiming $1,600 Monthly Income, Appointed Public Defender For Domestic Violence Case
The domestic violence case against gay porn star Matthew Rush (a.k.a. Greg Grove) that Str8UpGayPorn first reported last month is moving forward in Broward County, Florida, and in court documents filed yesterday, Rush was successfully declared indigent after he revealed a monthly income of $1,600.
Rush/Grove's application for criminal indigent status, as filed and approved yesterday: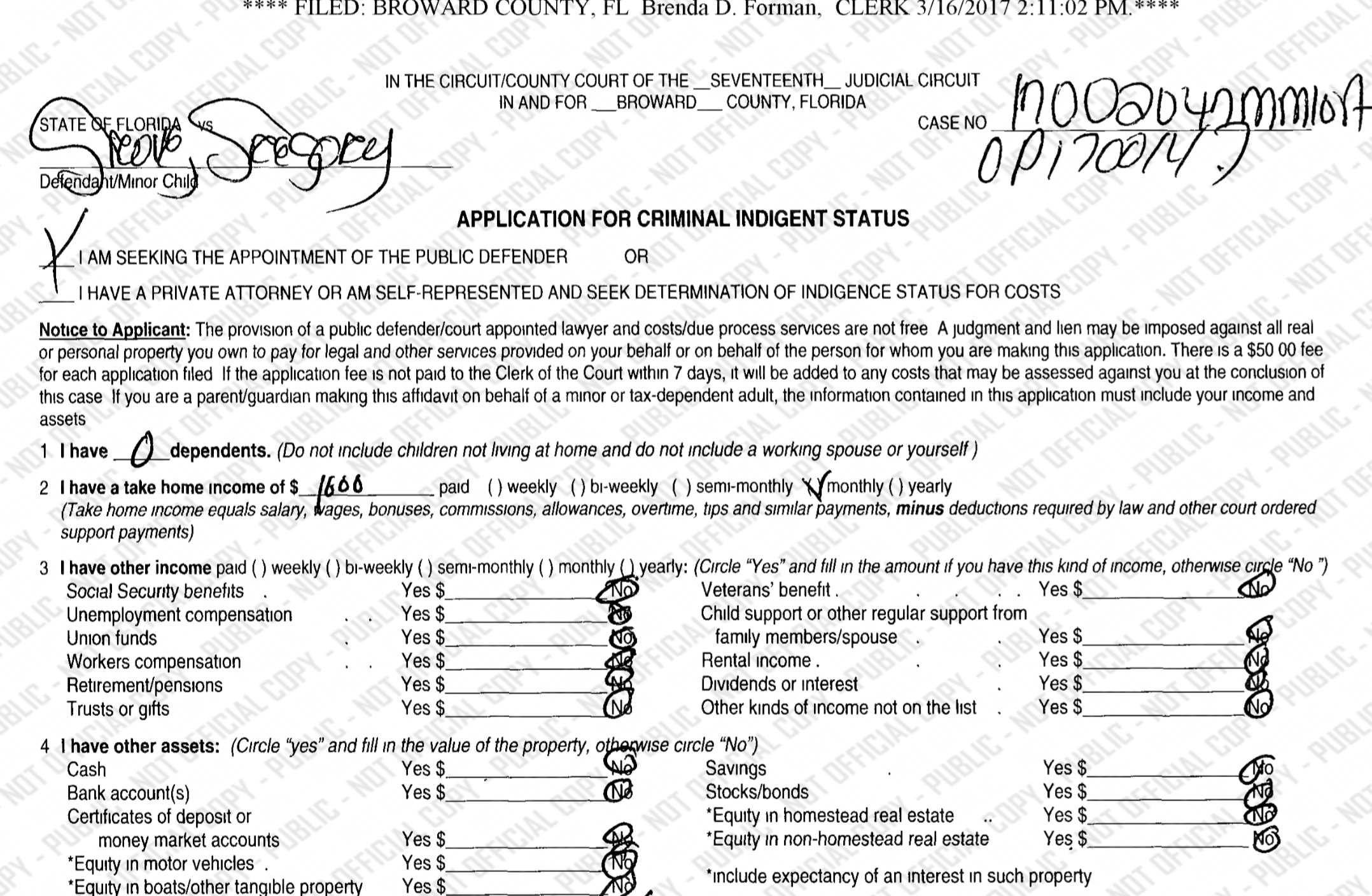 Because of Rush's low monthly income (the handwriting in the above document appears to read $1,600, but that "6" could possibly be an "8") and lack of assets, he's been appointed a public defender to help him beat the battery charge.
As previously reported, Rush was arrested and jailed after allegedly punching his ex-boyfriend in the mouth when he was asked to leave the couple's shared Florida residence. According to the police report, Rush gave conflicting stories about the incident, first claiming self-defense, and then stating that the ex-boyfriend "ran into [Rush's] forearm" during the altercation. Assuming Rush doesn't accept a plea deal, the date for a pre-trial hearing should be scheduled in the coming weeks.