Here Are All 28 Categories To Be Presented At The 2nd Annual Str8UpGayPorn Awards
As announced earlier this month, the second annual Str8UpGayPorn Awards will be held on October 21st at the Avalon Theatre in Hollywood, California. There are several key announcements to be made about the ceremony in the coming weeks, and today I can share that nominations for the Str8UpGayPorn Awards will be announced on August 21st.
Also, I can now reveal all 28 categories that will be presented at the Str8UpGayPorn Awards, up from 18 categories last year. And, the 2018 Str8UpGayPorn Awards will feature nine "Viewer's Choice" categories (up from just two categories last year), where winners will be determined solely by online fan voting. That voting will begin August 21st, right after nominations are announced. Winners in the other 19 categories will be determined by the judges panel (all of last year's judges are invited to return and will be notified with voting instructions, and over a dozen new additional judges will be added to the panel).
The eligibility period for the second annual Str8UpGayPorn Awards was March 1st, 2017 through June 30th, 2018. Almost all categories will contain five nominees, except for the Performer Of The Year and Viewer's Choice: Favorite Gay Porn Star categories, which will each contain 10 nominees. Also, four more categories this year have been opened up to include 10 nominees instead of 5, and they are: Best Newcomer, Best Cock, Best Butt, and Best Body.
Here are all 28 categories (an asterisk next to the category name indicates that that category is new this year) to be presented at the Str8UpGayPorn Awards on October 21st, with nominations to be announced on August 21st. Photos of winners used here are (obviously) from last year's ceremony.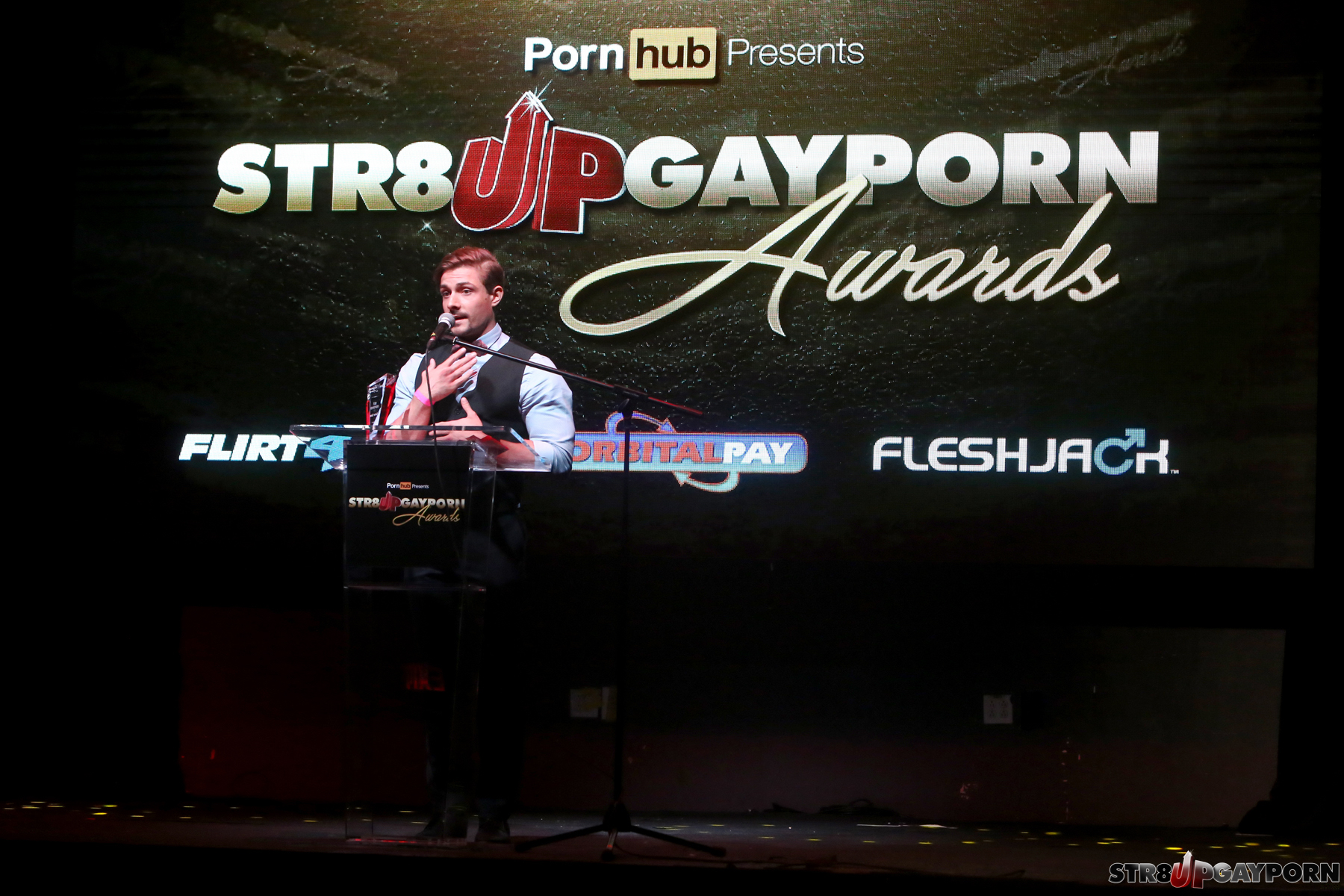 Performer Of The Year
Outstanding Achievement In Sexual Performances By A Gay Adult Entertainer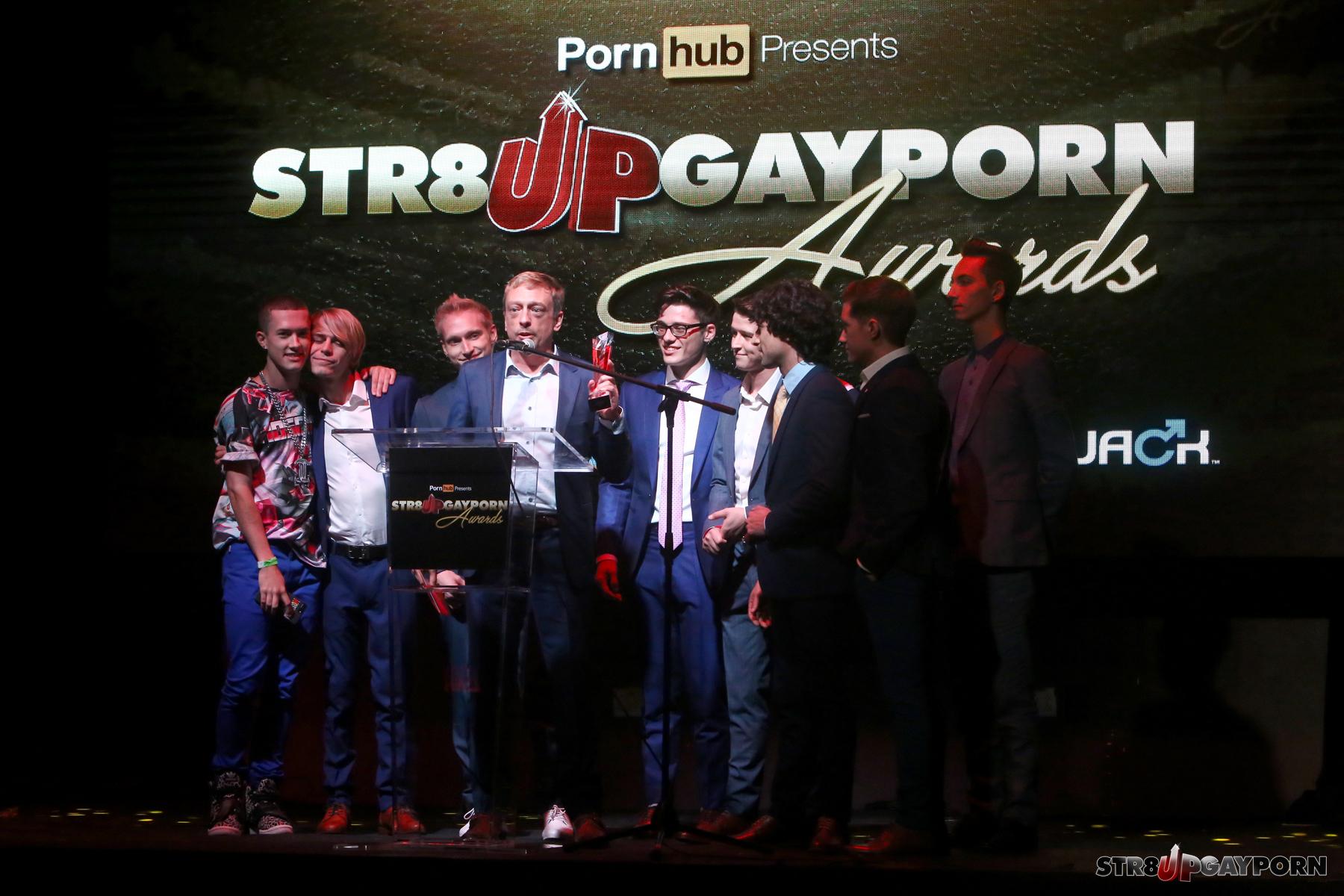 Best Picture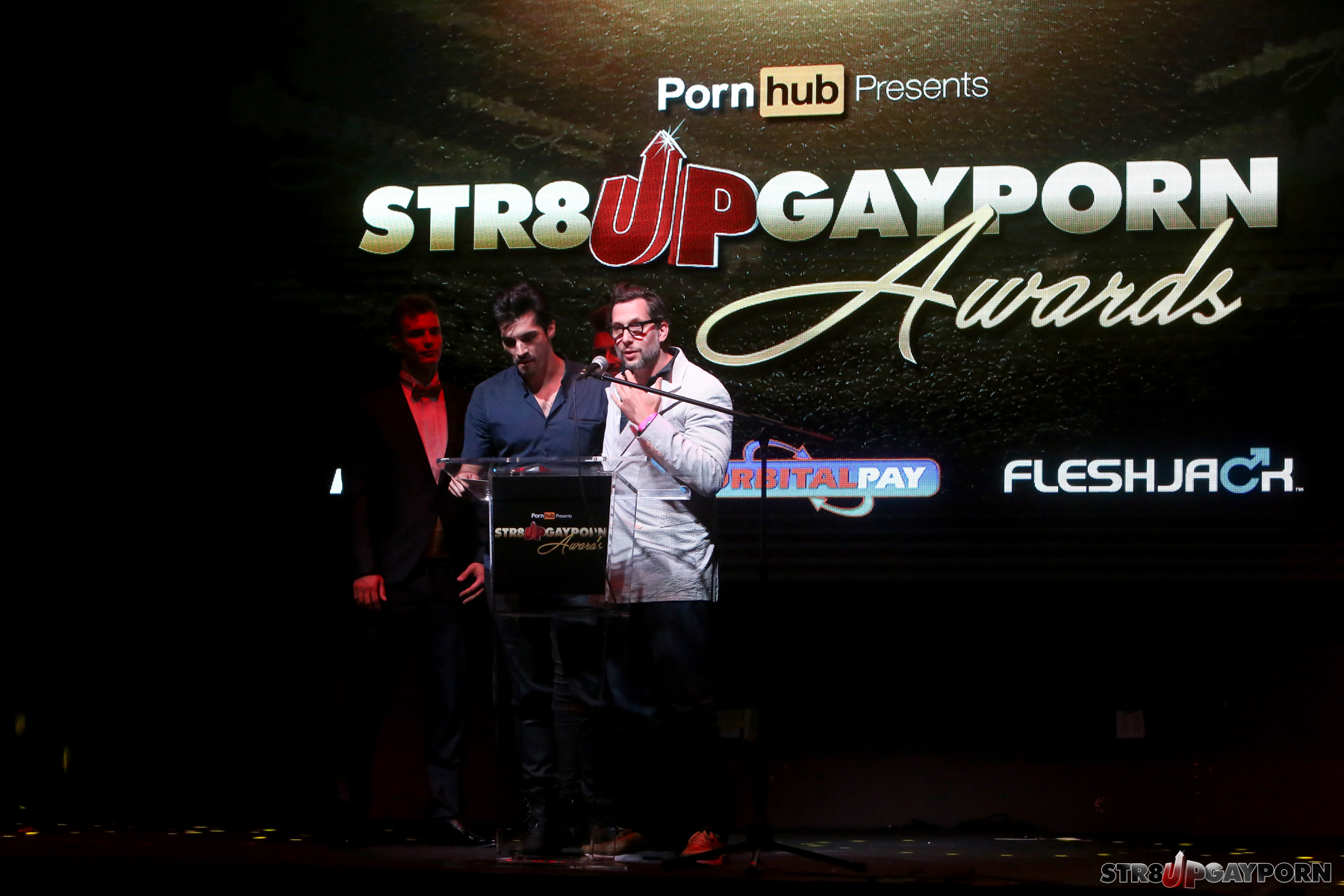 Best Director
Outstanding Achievement In Direction Of A Film Or Series
Best Actor
Outstanding Achievement By An Actor In A Lead Role
Best Supporting Actor
Outstanding Achievement By An Actor In A Supporting Role
Best Newcomer
Best Body
Best Cock
Best Ass
Best Group Scene
Outstanding Gay Porn Scene Featuring Four Or More Performers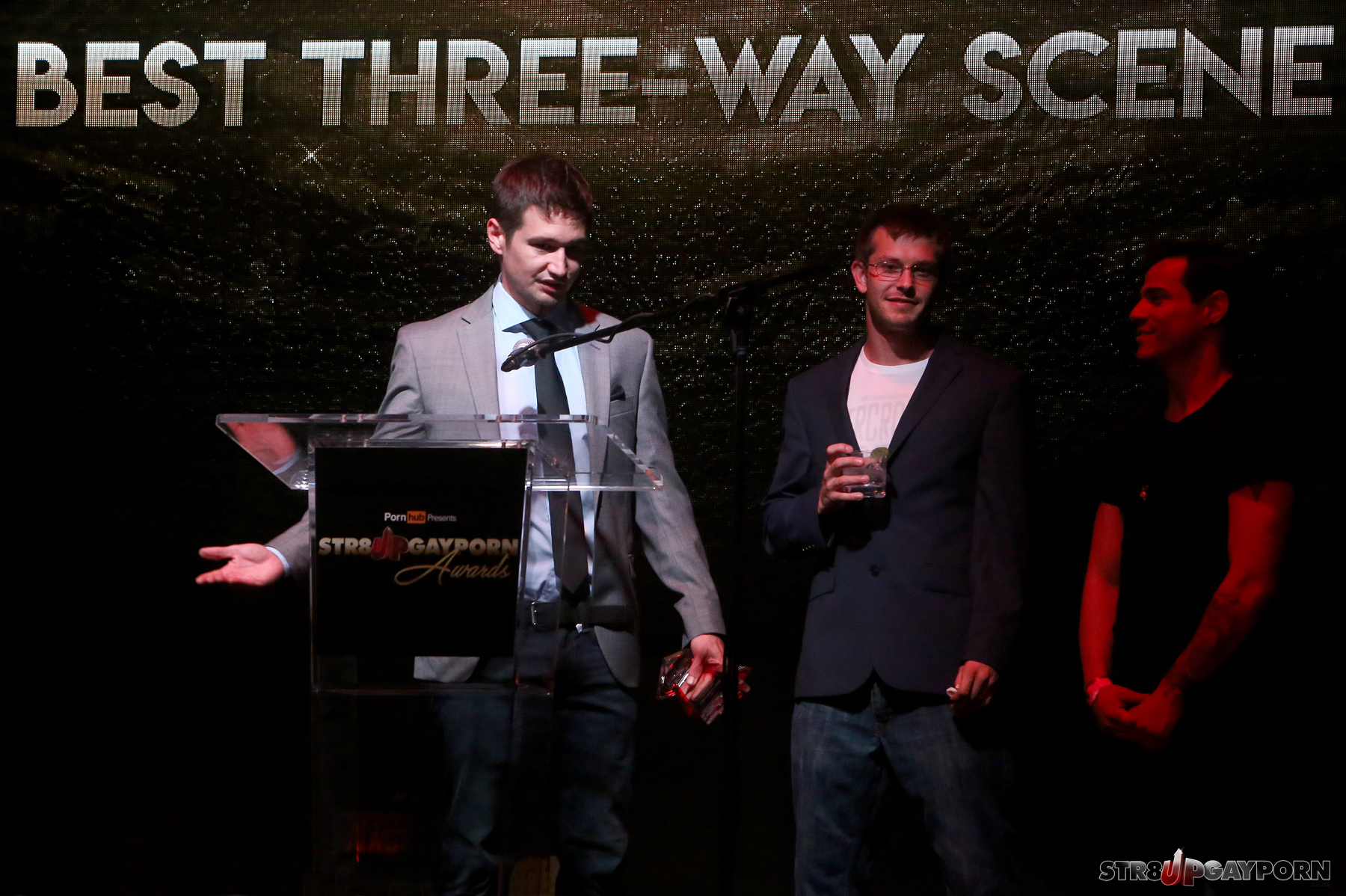 Best Three-Way Scene
Outstanding Gay Porn Scene Featuring Three Performers
Best Duo Scene
Outstanding Gay Porn Scene Featuring Two Performers
*Best Versatile Scene
Outstanding Gay Porn Scene Featuring Two Performers Who Flip-Fuck
*Best International Scene
Outstanding Gay Porn Scene From A Gay Porn Studio Outside Of The United States

*Best Topping Performance
Outstanding Topping By A Gay Porn Star In An Individual Scene
*Best Bottoming Performance
Outstanding Bottoming By A Gay Porn Star In An Individual Scene
Best Gay Porn Studio
Outstanding Achievement In Gay Adult Production, Casting, And Content Delivery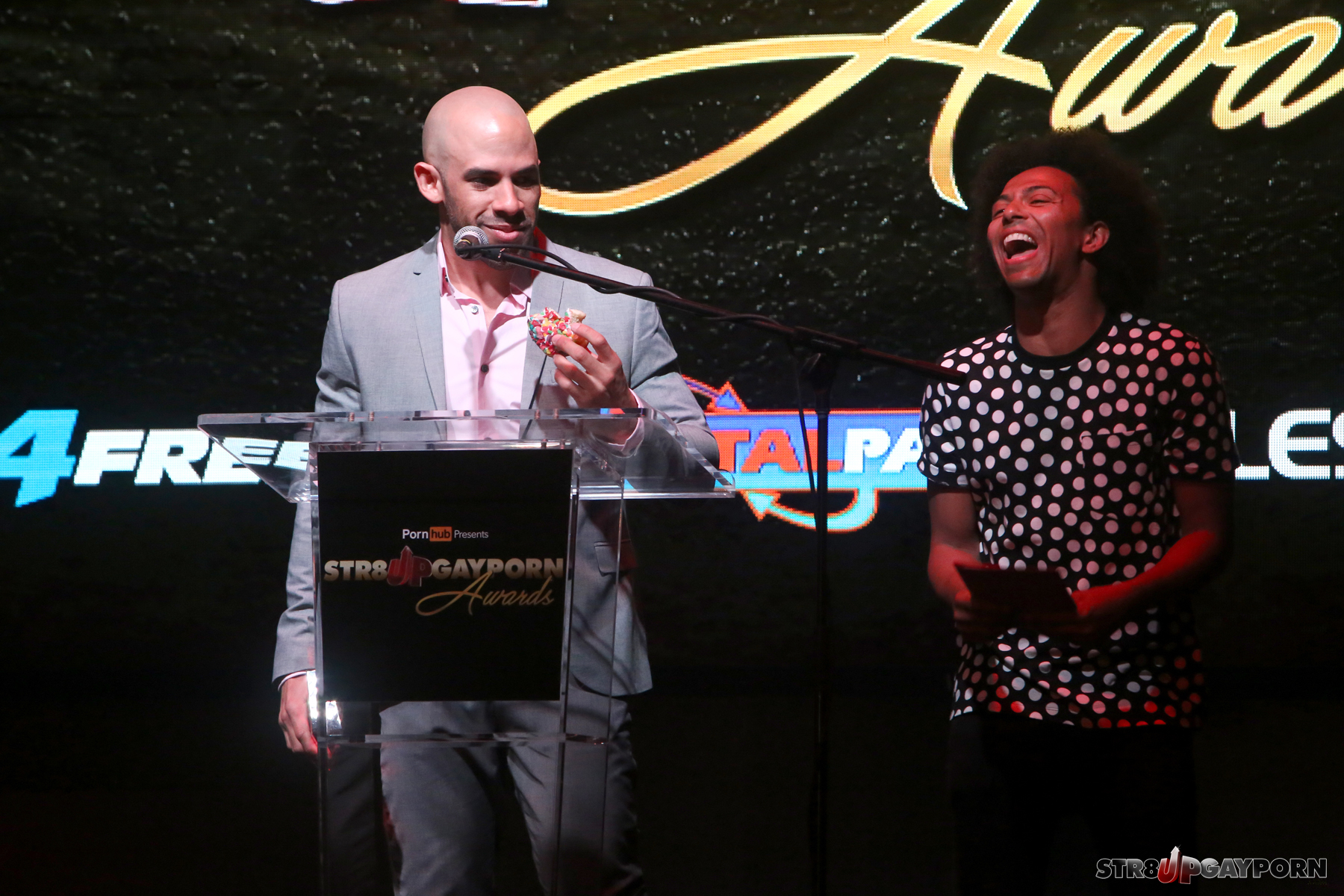 Best All-Sex Gay Porn Studio
Outstanding Achievement In Gay Adult Production By An All-Sex Studio
*Best Niche Gay Porn Studio
Outstanding Achievement In Gay Adult Production By A Niche Studio
Here are the nine "Viewer's Choice" categories, all of which are new this year, except for the Favorite Gay Porn Star category:
Viewer's Choice: Favorite Gay Porn Star
*Viewer's Choice: Favorite Scene

*Viewer's Choice: Favorite Debut Performance
Outstanding Achievement By A Performer In His First Gay Porn Scene

*Viewer's Choice: Favorite Versatile Performer
Outstanding Achievement By A Performer Who Regularly Tops And Bottoms

*Viewer's Choice: Favorite Twink
*Viewer's Choice: Favorite Daddy
*Viewer's Choice: Favorite Crossover Star
Outstanding Achievement By A Performer Who Appears In More Than One Genre Of Porn (Gay, Bisexual, Trans, Straight)

*Viewer's Choice: Favorite International Star
Outstanding Achievement By A Performer Based Outside Of The United States
*Viewer's Choice: Favorite Cameo
Outstanding Achievement In A Gay Porn Scene By A Performer In A Non-Sexual Role