[UPDATED] Hugh Hunter Responds To Airbnb Feces Lawsuit Against Lucas Entertainment: "I'll Do Whatever I Can To Help Michael"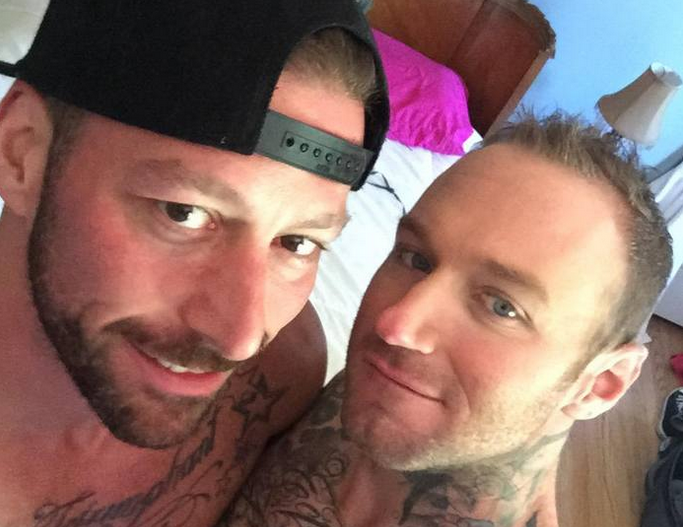 Gay porn star Hugh Hunter (seen above, left, on set in Ojai, California last August)—who was one of several performers working at the Airbnb rental now at the center of a lawsuit against Michael Lucas and Lucas Entertainment—is responding to the claim filed in Ventura County Superior Court, and he's unsurprisingly coming to the defense of his former employer:
The lawsuit alleges that Michael Lucas (along with his cast and crew) left a historic California mansion covered in feces, semen, and urine after shooting porn on the premises without permission. When pressed as to whether or not he and Lucas Entertainment had permission to use the rental for commercial business, Hunter backtracked: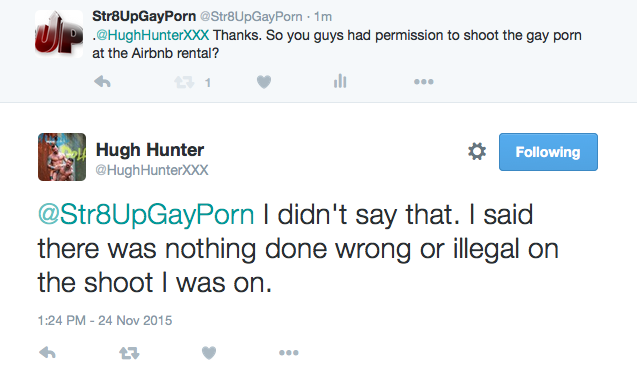 Plaintiff Kristina Knapic's lawsuit states that 10 more "Does" using fictitious names would be added as defendants in the suit, and when asked about being potentially named as a co-defendant, Hunter had no comment.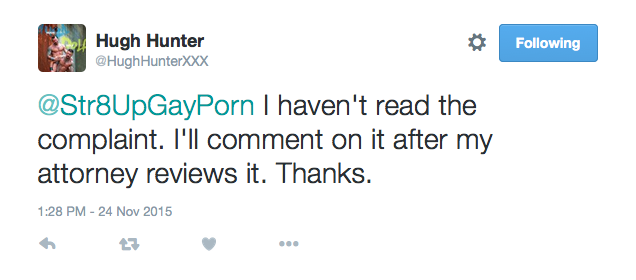 While there's absolutely no doubt that gay porn was filmed at the mansion, the suit likely hinges on whether or not Lucas Entertainment had permission to operate their commercial business using someone else's property. Knapic claims she never would have allowed the film shoot had she been asked or notified prior.
Michael Lucas and his cast posted dozens of photos and videos on social media throughout the shoot. Here's Michael Lucas, a chicken, and Hugh Hunter in one of the videos taken at the Airbnb rental.
UPDATE: Shortly after Hugh Hunter's responses to Str8UpGayPorn were published, Hugh Hunter responded again to Str8UpGayPorn on Twitter, claiming that he never actually responded:
Hunter went on to say that the headline of this post is "deceptive," which is not what he stated in his first response to his responses being published. (In his initial tweet, as posted above, Hunter wrote "I did not respond. Why are you making things up?")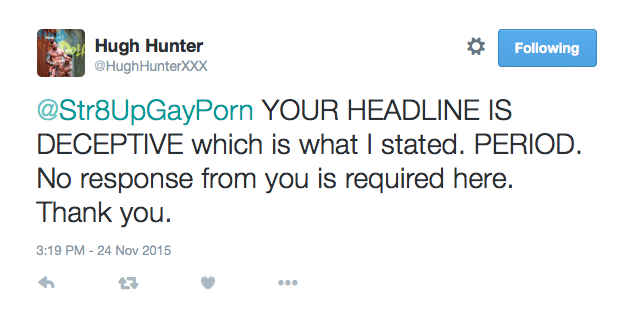 Moments later, Hugh Hunter blocked Str8UpGayPorn on Twitter.