Big-Dicked Fashion Model Igor Kolomiyets (a.k.a. Sean Cody's Allen) Comes Out As Straight
Remember how Sean Cody's Allen was also a moderately successful mainstream fashion model named Igor Kolomiyets? Remember his fantastic uncut cock?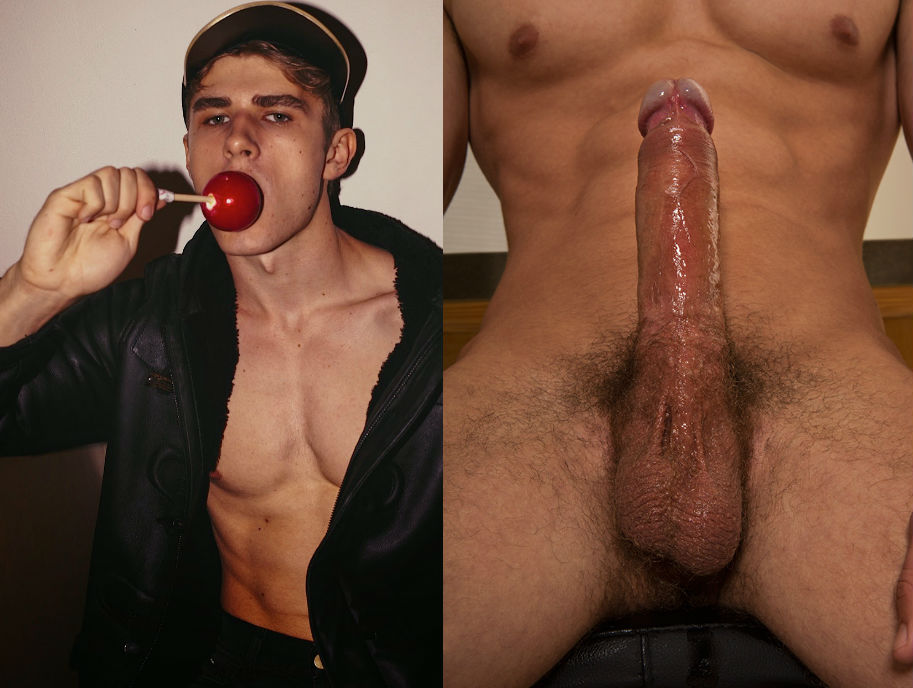 As Allen, Igor Kolomiyets may have stroked his big fat cock and shot a huge load for all the gay men who subscribe to Sean Cody, but don't go getting any faggy ideas about him, OK? Here's the video that Igor Kolomiyets (a.k.a. Sean Cody's Allen) just uploaded to his YouTube channel, which answers literally the greatest question of our time:
Well, now that he's finally cleared that up, we can resume masturbating to Igor Kolomiyets' homosexual jerk off video on Sean Cody without having any doubts about his love for tits, pussy, and "girl ass." Thanks, Igor!
[
Sean Cody: Allen a.k.a. Igor Kolomiyets Strokes His Cock
]
AND:
Here's an email I received from Igor Kolomiyets last month.