By Whom Would You Rather Be Fucked: Joel Birkin Or Jack Harrer?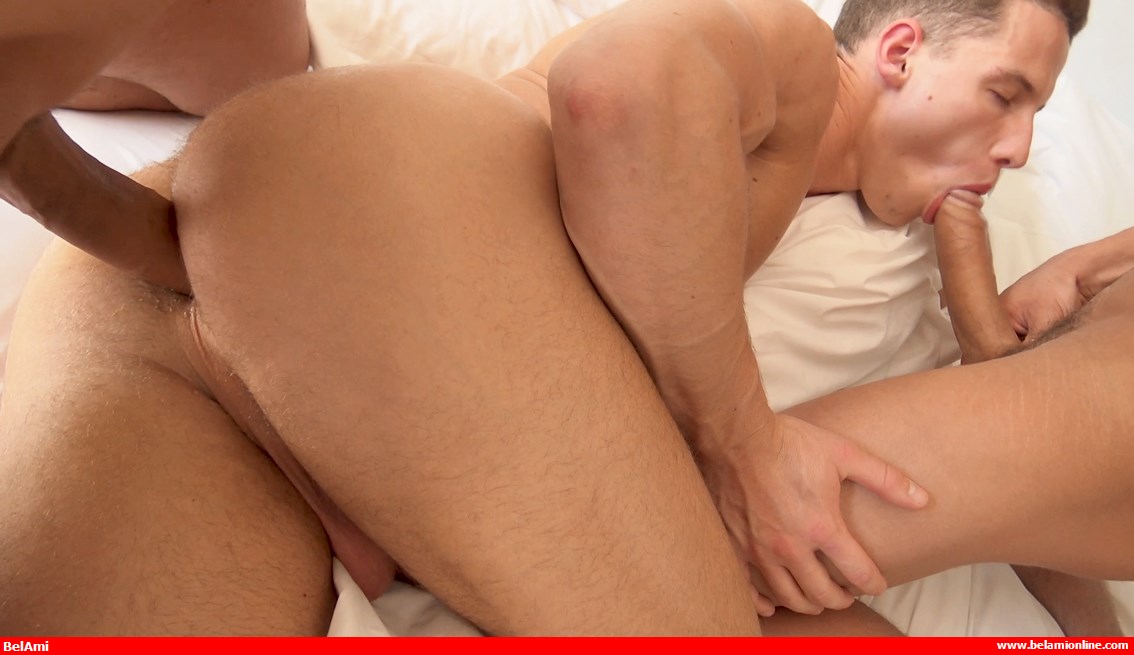 Normally the tops comes from two different scenes in these Who Would You Rather? articles, but today, both tops are from the same new BelAmi scene, and they're giving you the most impossible decision of you life. If you could only be fucked by one of them, who would you choose: Jack Harrer or Joel Birkin?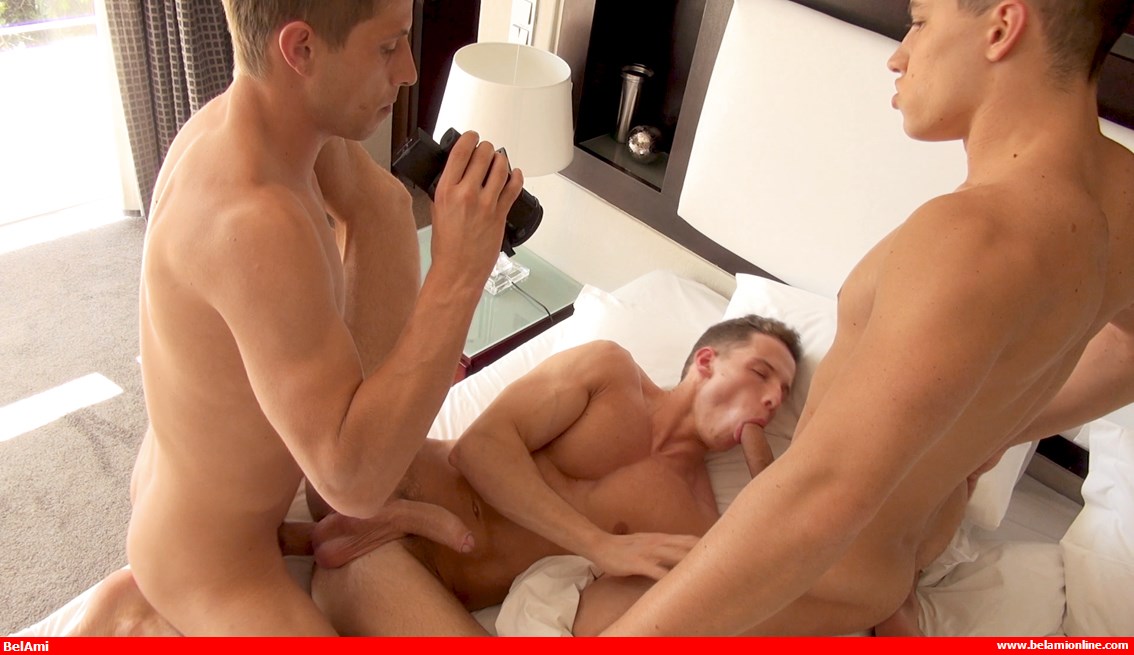 Jon Kael is the luckiest bottom in the world in this bareback BelAmi three-way, as he's tag-teamed raw by Joel and Jack, who have two of the most humongous cocks in the history of gay porn. If you were Jon, which man's cock would you rather have inside of you?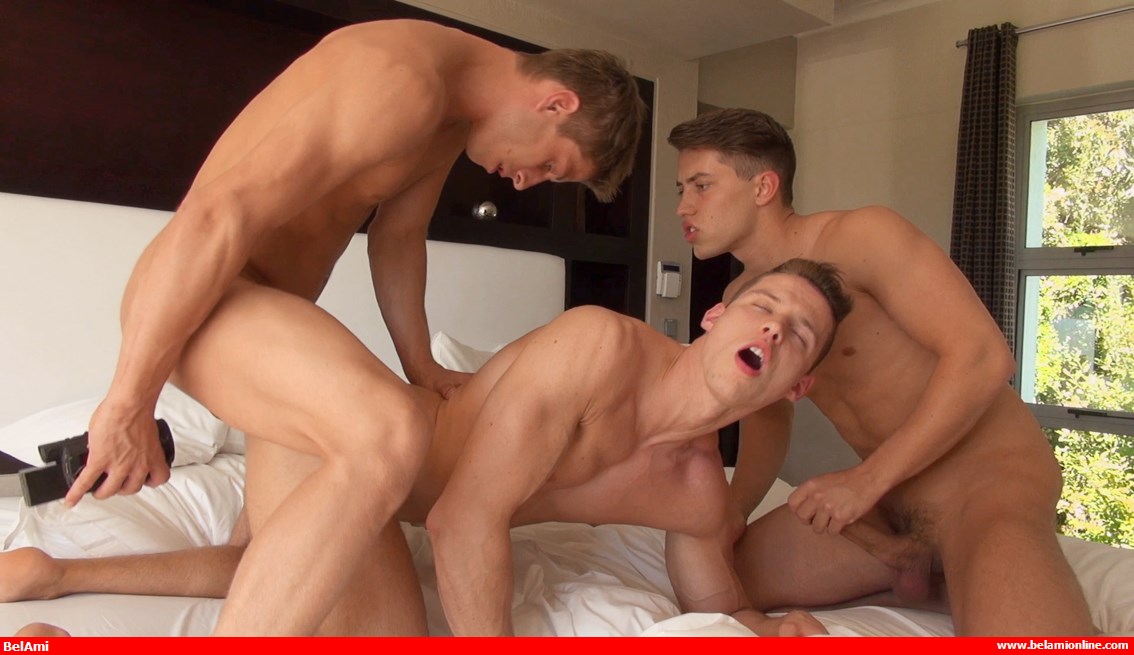 Joel Birkin is known for his cock's length, while Jack Harrer is known for his cock's thickness, but if we're being honest, both cocks are ridiculously long and thick.
As most will recall, Joel Birkin and Jack Harrer have starred in multiple BelAmi scenes together over the years, and in one of those scenes, Jack actually bottomed for Joel: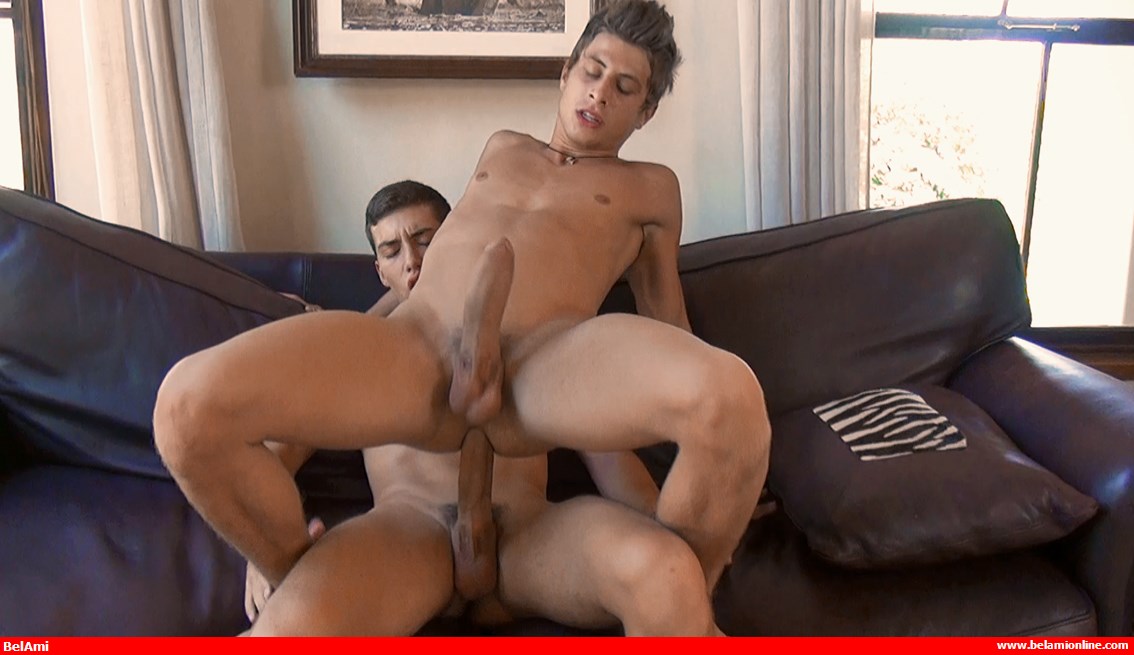 Back to today and your choice: Jack or Joel?
Trailer (watch full scene here):
[
BelAmi: Jack Harrer And Joel Birkin Tag-Team Jon Kael Bareback
]