Today In Obstetricians Shoving Their Pregnant Patients' Husbands' Cum Up Their Asses And Being Fucked Bareback By Their Nurses
Trust me, you don't want to know what in god's name is going on in the beginning of this new Men.com (of course) video, but if you must have a summation: A man played by Jay Stroke undergoes simulated vaginal contractions so he can better understand what his wife's child birth will feel like, but the simulation device causes the man to spontaneously orgasm and shoot (fake) cum onto the ceiling, which the obstetrician then shoves inside his ass once the couple leaves.
Then, the doctor's nurse catches him breeding himself with the patient's load (I think this is probably a HIPAA violation), which of course makes the nurse horny, and the fuckfest begins.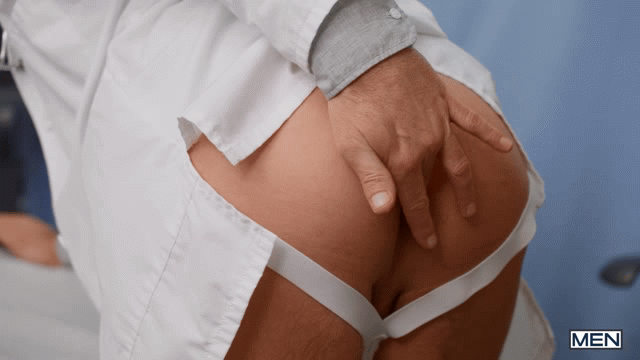 Men.com has had gay porn scenes with doctors being fucked bareback while delivering babies before, so the subject matter today isn't exactly new. Given all the diverse models the studio hires, I'm sure we're not too far away from seeing a scene in which a man gives birth from his vagina while being simultaneously fucked up his ass by a doctor. For now, this shifts into a traditional twink/daddy gay sex scene once the husband/wife leave, with big-dicked Jake Preston as the slutty nurse and Mitch Cox as the depraved doctor.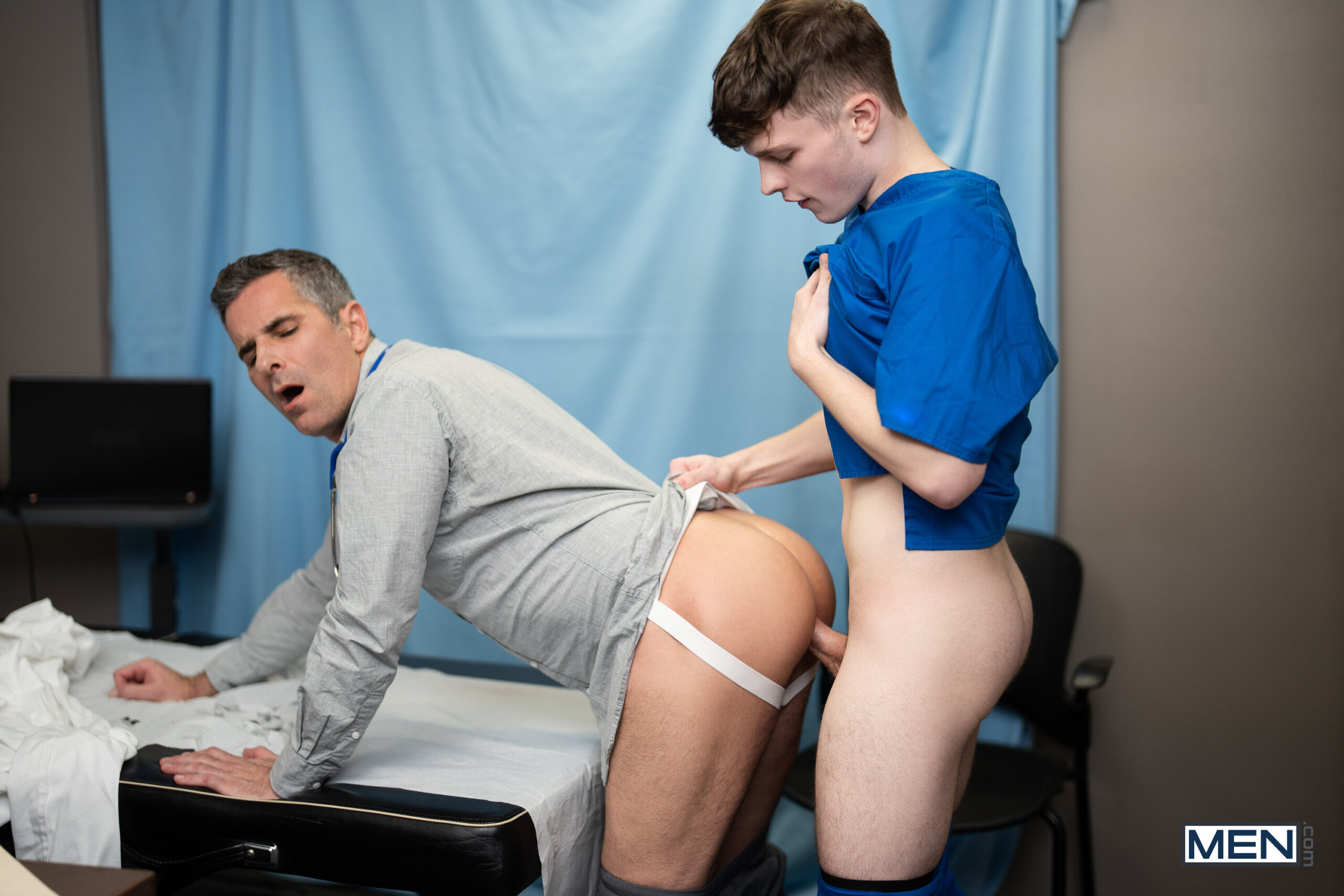 On a somewhat related note, it's worth pointing out that while Men.com's medical professionals are busy inseminating themselves with their patients' cum and then Me-Too'ing the bejesus out of their twink nurses, all I really want is the right to free health care.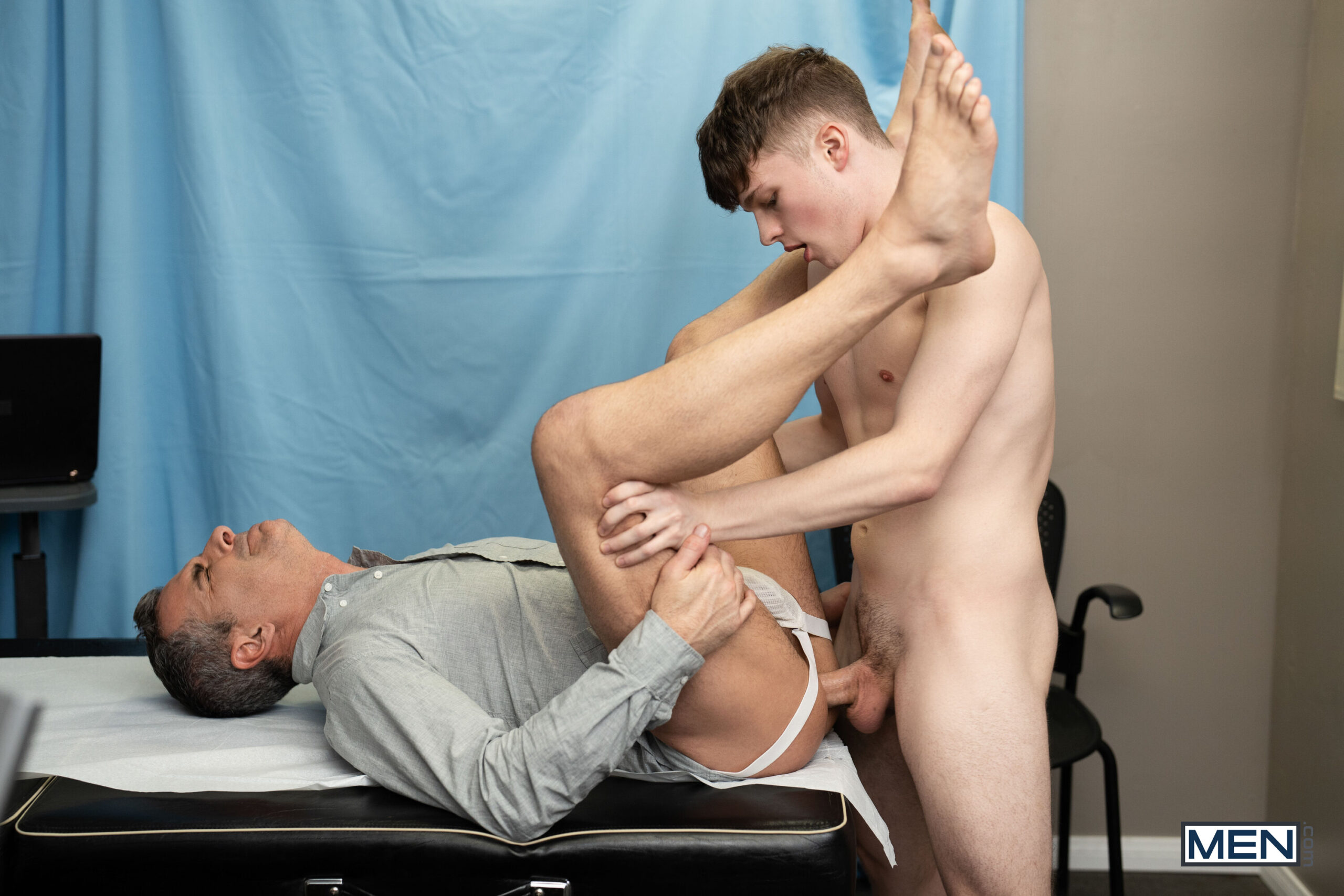 Polling consistently shows that Medicare-for-all type coverage is supported by a majority of Americans, so what will it take to force U.S. politicians to listen to us and finally put an end to insurance companies and big pharma controlling our government and our health care, not to mention our financial well being? Haven't we been fucked over enough?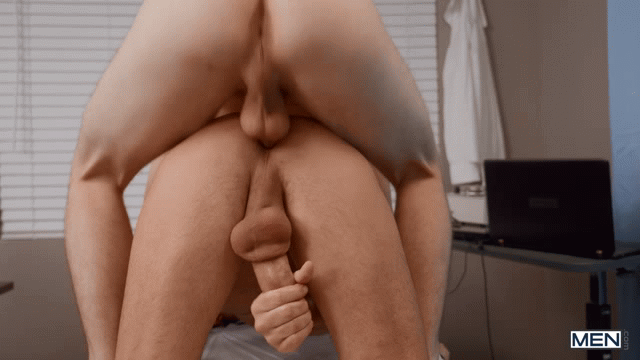 Trailer (watch full scene here):
[
Men.com: Jake Preston Fucks Mitch Cox Bareback
]