Joel Birkin's Dick Is So Big, It Takes Two Twinks To Handle It
It pretty much always takes more than one person to deal with Joel Birkin's 10-inch dick (unless that one person is Kevin Warhol), and today is no different. Two twinks are tackling Joel's big dick in the new Freshmen update, and the scene starts with a fun surprise for one of those twinks.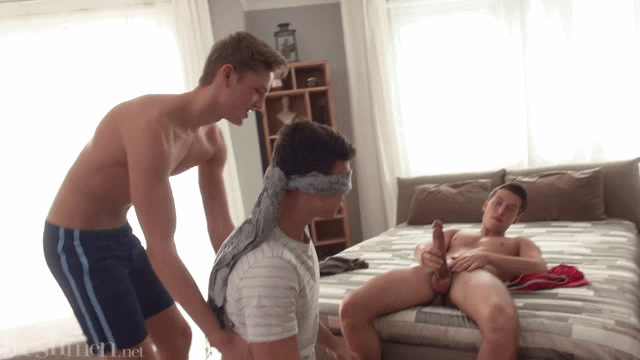 In fact, this is possibly the best surprise…ever?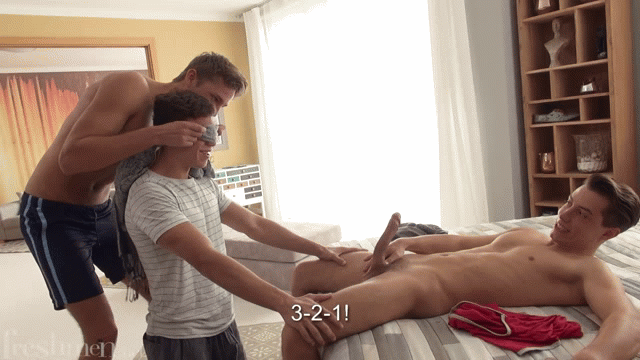 If I was in that blindfold, I would undoubtedly react the exact same way, tbh.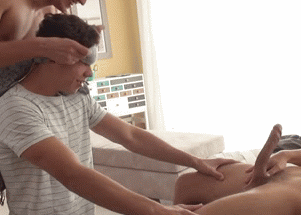 Joel Birkin's co-stars are Joaquin Arrenas and Jarrod Lanvin, and they are putting in a lot of work today:
Joel fucks both boys, and even delivers a creampie to one of them:
Trailer (watch full scene here):
[
Freshmen: Joel Birkin Fucks Joaquin Arrenas And Jarrod Lanvin
]