Joey Mills Rides Rhyheim Shabazz: 5 More Must-See Moments
We've entered Scene Of The Year nominee territory with the release of Rhyheim Shabazz and Joey Mills' new collab, and in case you missed the first write-up and exclusive clip the other day, here's a look at five more must-see moments from the epic 48-minute duo, if you haven't seen it in full yet: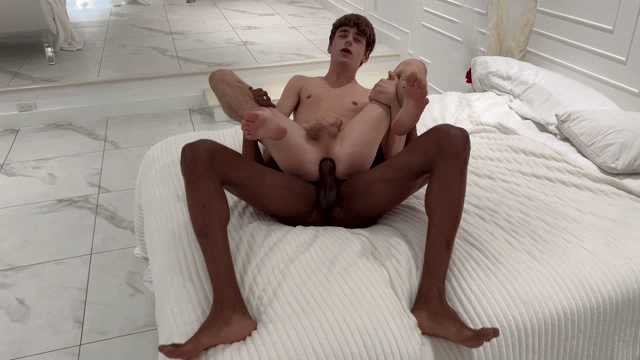 In addition to Rhyheim and Joey's work, credit must be given to videographer EyeFilmz for these shots, giving us the best views of Joey riding Rhyheim.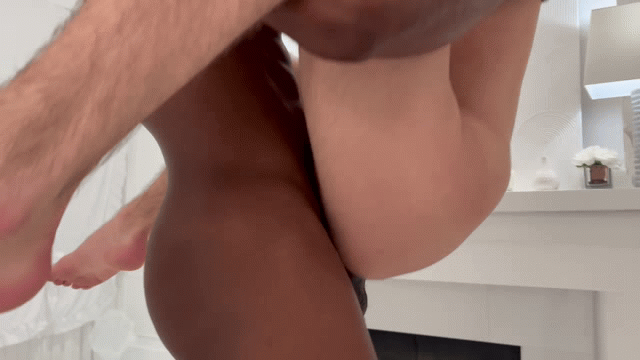 The mid-air bouncing up and down never ceases to amaze.
Don't mind us, just going out for a casual stroll while fucking…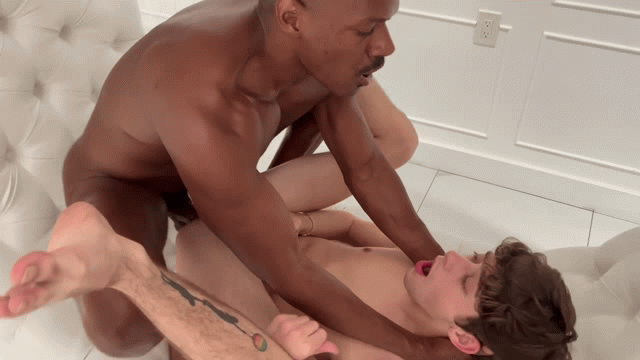 As majestic as the mid-air fuck is, the best part of the scene is on the chair, which looks to have been the most physically challenging. Not quite a pile-driver and not quite missionary, both stars are pushed to the limits here.
Note how Rhyheim is partially standing and pumping simultaneously (if he were resting on his knees, this would've been about a million times easier), while Joey's body is contorted with his arms and legs interlocked as he's being jackhammered. It's insane and none of us could do this, but they plow through effortlessly while somehow looking hot at the same time?
Last but not least, all the hard work pays off, as Rhyheim creampies Joey while fucking the cum out of him.
One more exclusive clip (what are you waiting for? watch in full here):
[
OnlyFans: Rhyheim Shabazz Fucks Joey Mills Bareback
]