Which Duo Would You Rather Join: Johnny Hands And Pheonix Fellington Or Sean Cody's Clyde And Ayden?
Given the sizes of the cocks and butts, the solid performance skills, and the overall hotness of all four stars, this is another one of those extremely difficult "who would you rather" polls. But, life is all about making tough choices, so think long and hard about this one, then cast your vote in the poll below.
Which duo would you rather join and turn into a three-way: Pheonix Fellington and Johnny Hands, or Sean Cody's Clyde and Ayden?
Pheonix Fellington is bottoming on Helix for only the second time, and after making his Helix bottoming debut with Ashton Summers last month, he's now offering up his ass to renowned powertop Johnny Hands. Pheonix clearly has exquisite taste in tops:
Thick-cocked top Clyde is back to plow another bottom on Sean Cody, and this time it's Ayden who's being fucked bareback. Also, it's another new Sean Cody set (did they buy a whole warehouse and build like a dozen different rooms?!), and I actually like this one: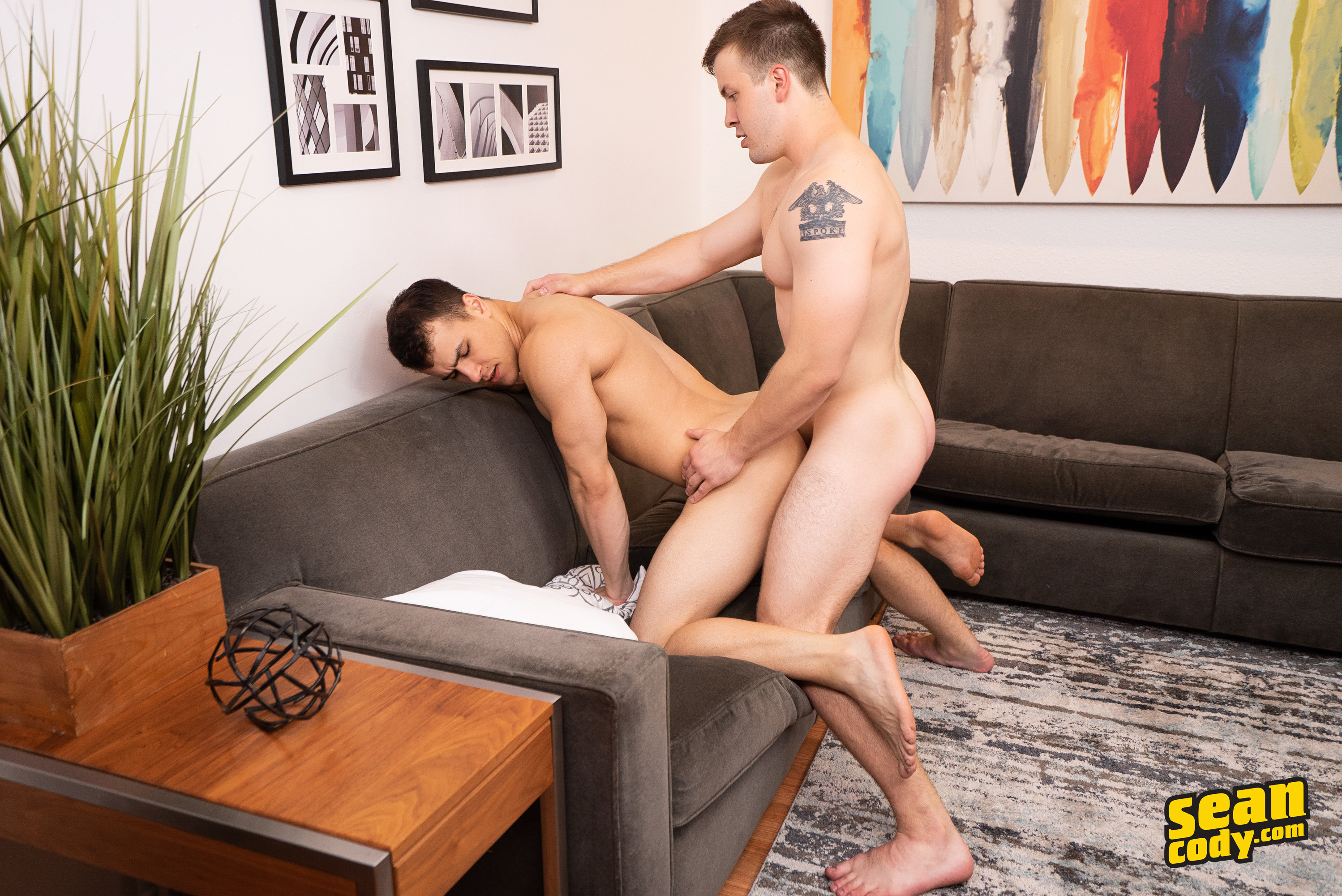 Whether you're a bottom or a top, I think you're guaranteed a good time if you joined either scene. But if you could only choose one, which would it be?
Here's the trailer for Ayden and Clyde (watch full scene here):
[
Sean Cody: Clyde Fucks Ayden Bareback
]
The trailer for Johnny and Pheonix (watch full scene here):
[
Helix: Johnny Hands Fucks Pheonix Fellington Bareback
]