WATCH: Johnny Hands Makes Kyle Ross Cum TWICE Before Giving Him A Massive Cum Facial In Vegas Nights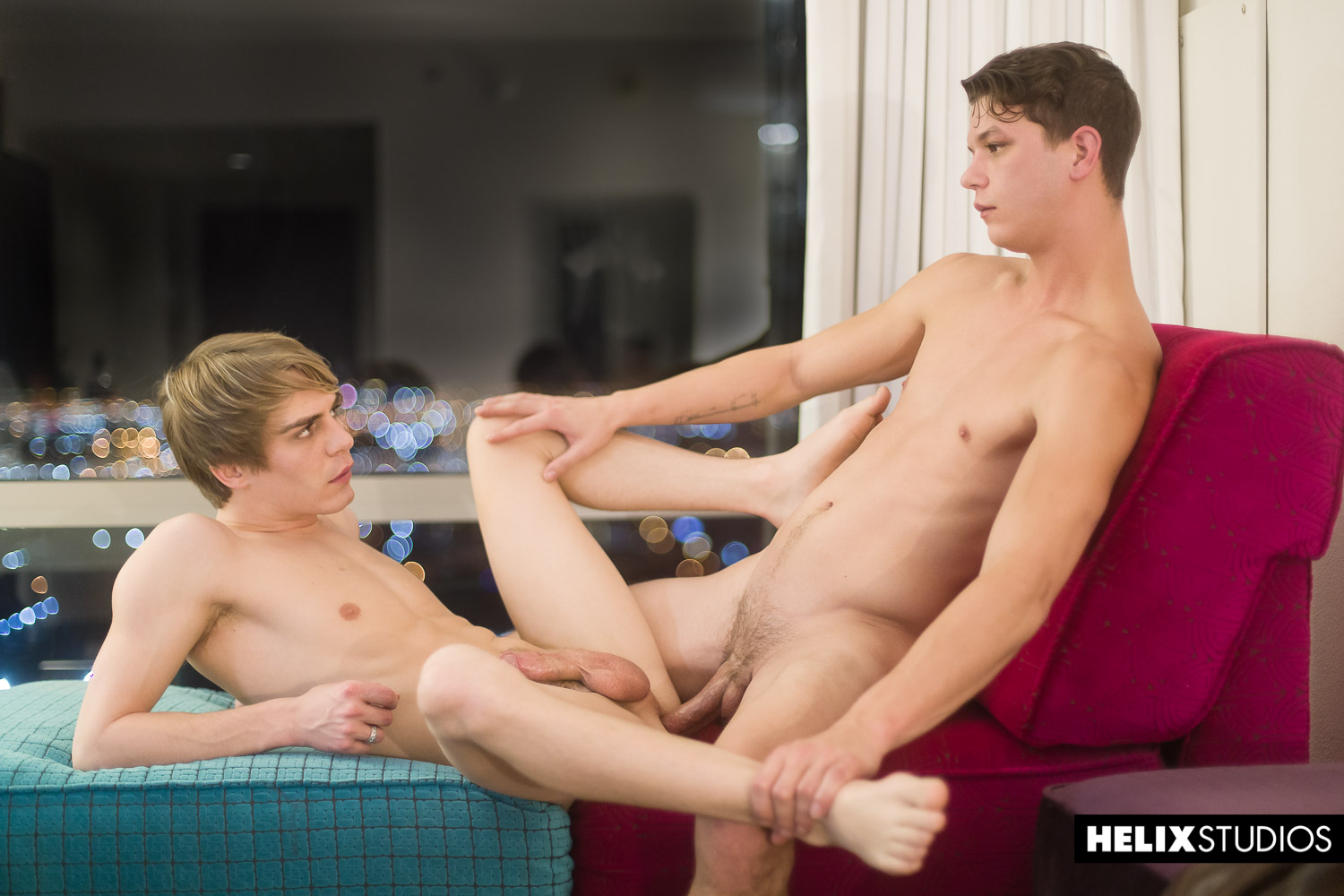 Every time I watch a Johnny Hands scene, I always think, OK, this is the best Johnny Hands scene ever, which must mean that he outdoes himself (outfucks himself?) scene after scene, and he just keeps getting hotter and hotter. That's once again true today, as this really is the best Johnny Hands scene ever, in the third episode of Helix's Vegas Nights.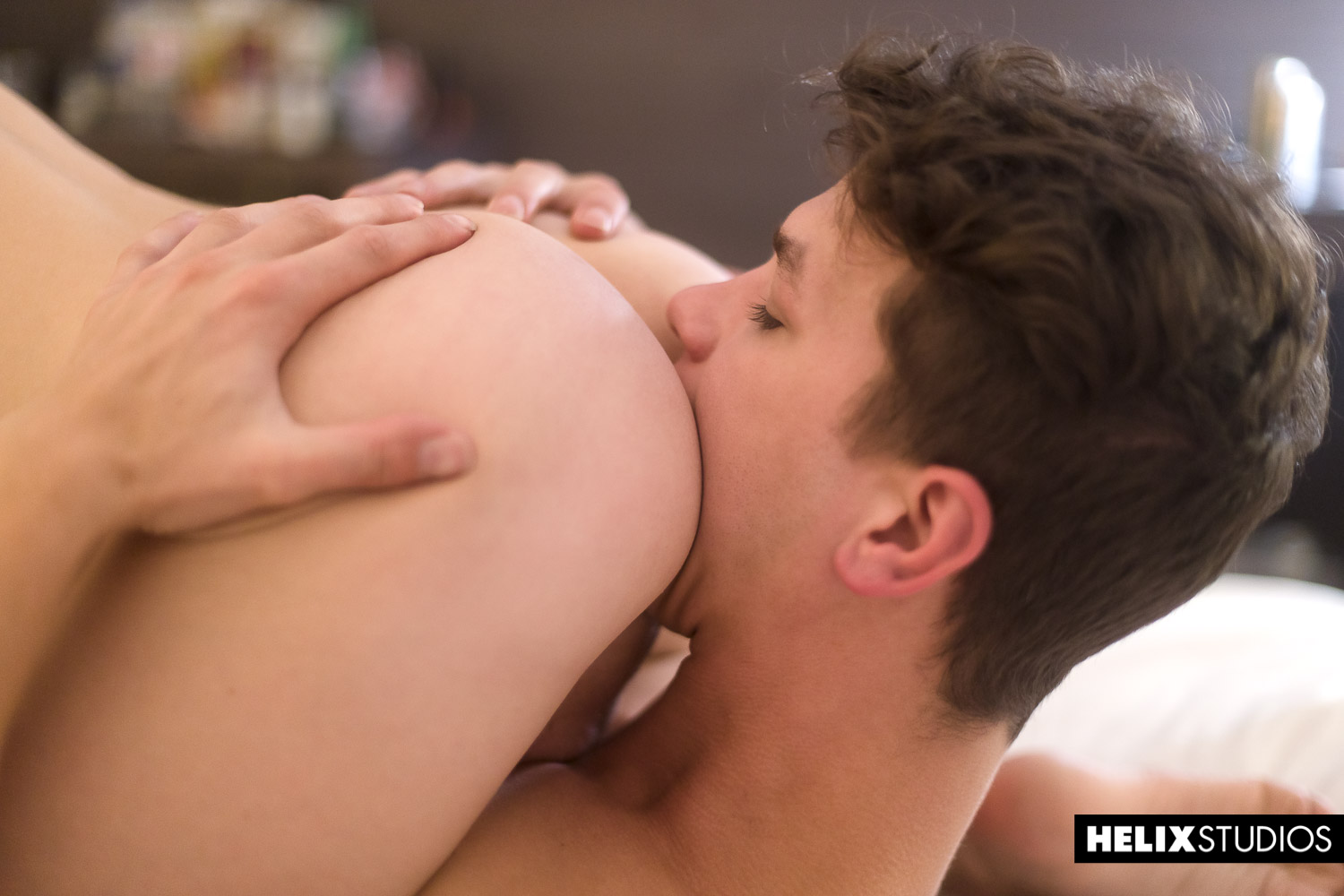 In addition to this being Johnny's best work, this is the best Kyle Ross scene since his epic fuckfest with Ashton Summers over one year ago. Both his acting with Cameron Parks (during the non-sexual parts of the scene) and his bottoming for Johnny are great.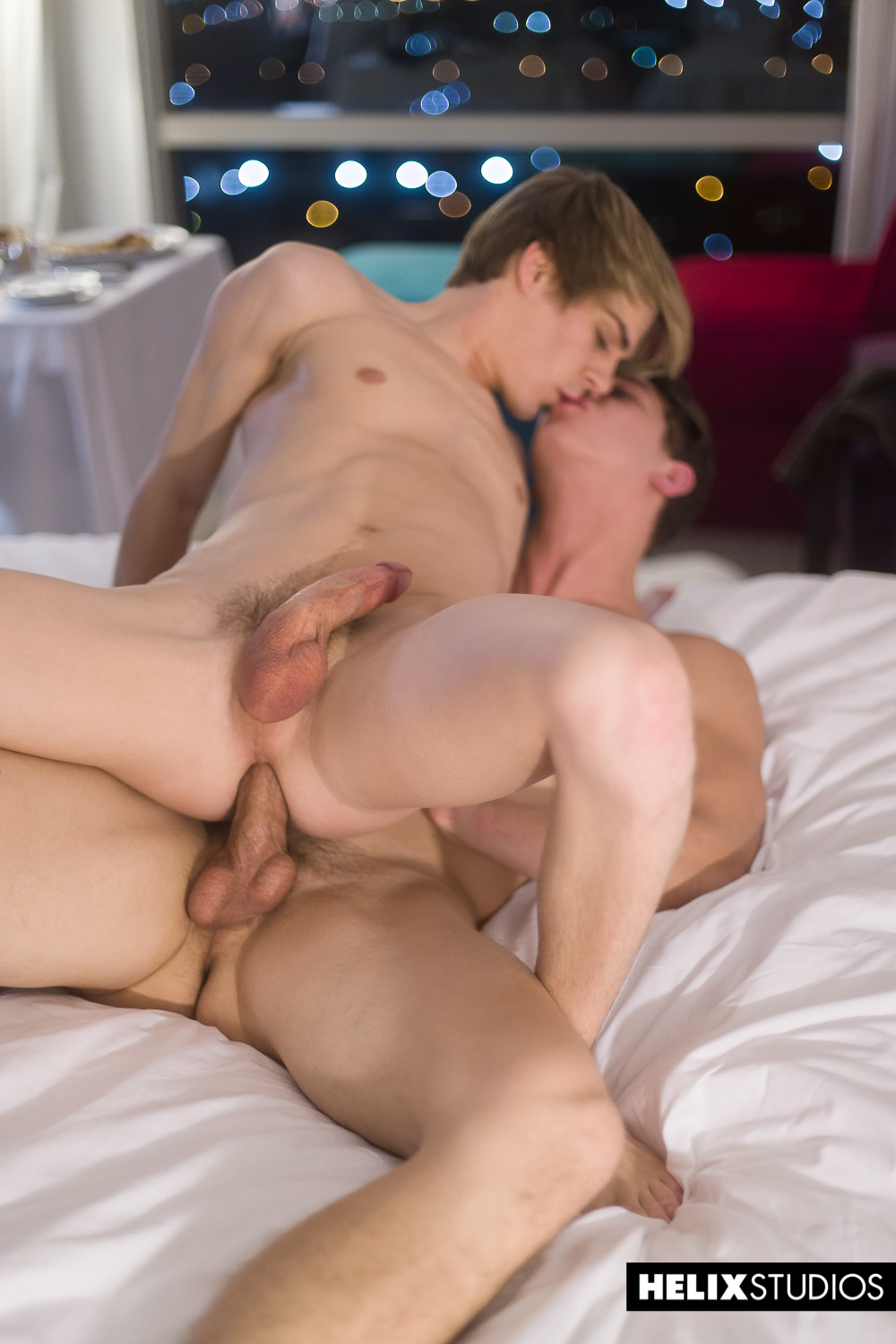 Being fucked by Johnny must feel as good as it looks, because Johnny makes Kyle cum twice in this scene. The blond twunk busts two nuts while being pounded—first while he's riding Johnny's dick (and, Johnny proceeds to lick up some of Kyle's cum), and then later while he's on his back being railed.
At the end of the scene, Johnny gives Kyle a giant facial, and then leans in for a kiss, slurping up some of his own cum.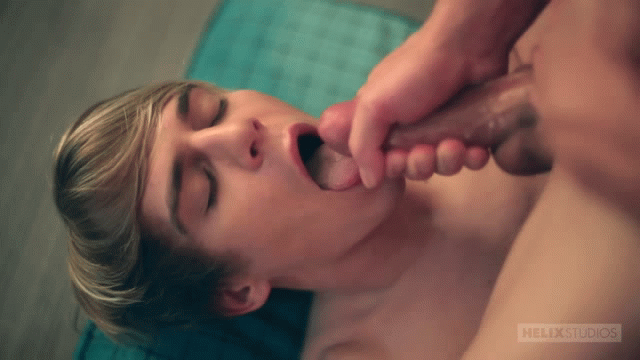 The movie's central plot featuring Cameron Parks (and his evolving relationship with Tyler Hill) plays out before the Kyle/Johnny fuckfest in this scene, and his duo (with Tyler) should be coming soon. Here's the trailer for part three of Vegas Nights (watch full scene here):
[
Helix's Vegas Nights: Johnny Hands Fucks Kyle Ross Bareback
]