Battle Of The Bisexuals: Dane, Rocky, And Eva Vs. Johnny Rapid, Ricky Decker, And Davina
Bisexual porn fans are in heaven this week at CorbinFisher and JohnnyRapid.com, as four of the hottest and most popular gay porn stars of all time are joined by two lucky ladies for two three-way fuckfests.
Remember big-dicked muscle hunk Ricky Decker? (I'm sure Donald Burns does!) He's returned for a rare studio porn scene with Johnny Rapid and Davina Blake Bell, and in a fun twist, a non-bottoming Johnny gets to fuck Ricky's ass, while both guys take turns topping Davina: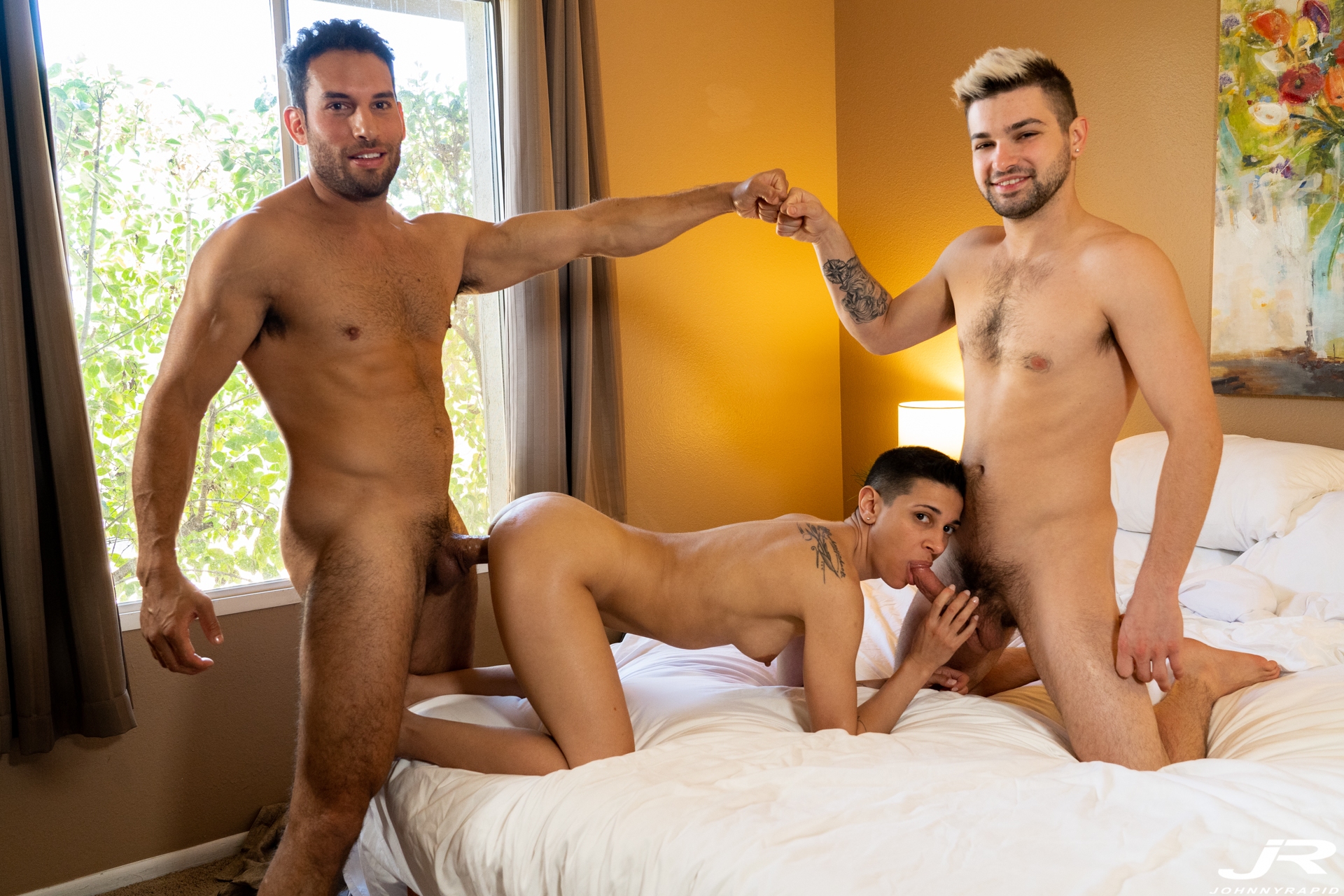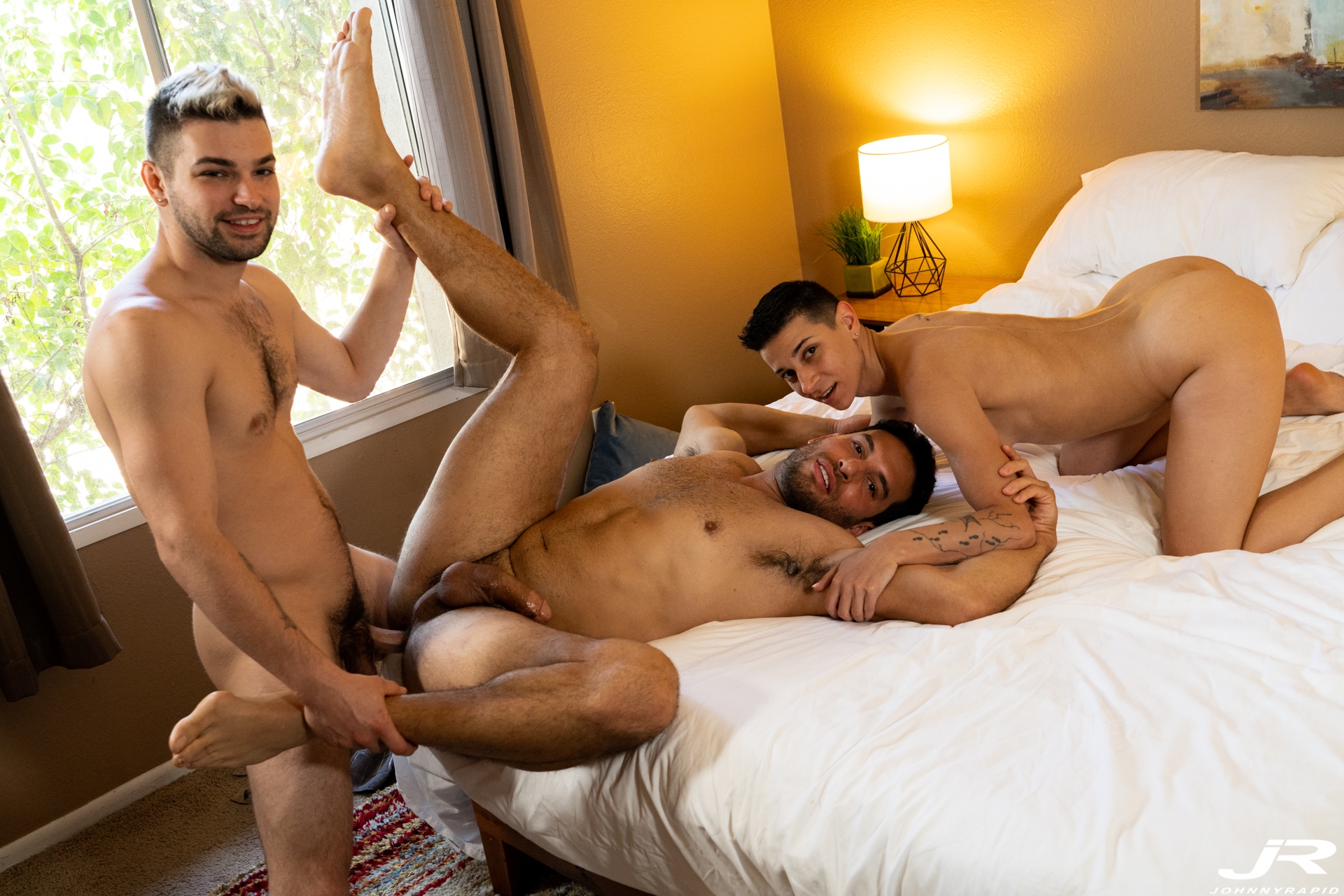 At Corbin Fisher, two of the studio's most prolific stars of all time are together again, as Rocky and Dane enjoy a threesome with Eva and her crazy nail polish. It's ripped Rocky doing most of the work as the top in this scene, while beefcake Dane is the bottom:
If you could join only one of these threesomes (where you'd fuck/get fucked by all three of the stars in each scene), which would you join? In the mood to bottom for Johnny while fucking Davina and Ricky?
Or, would you prefer to fuck Eva's pussy and Dane's hole while letting Rocky top you?
Careful of Eva's nails!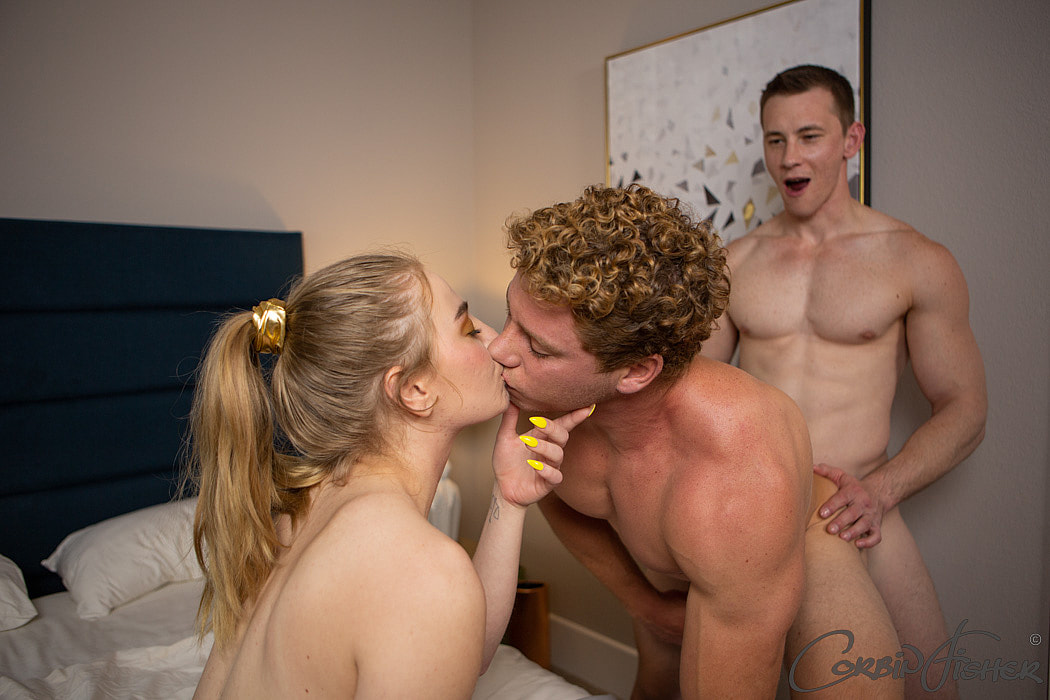 And be careful of Ricky's fat cock!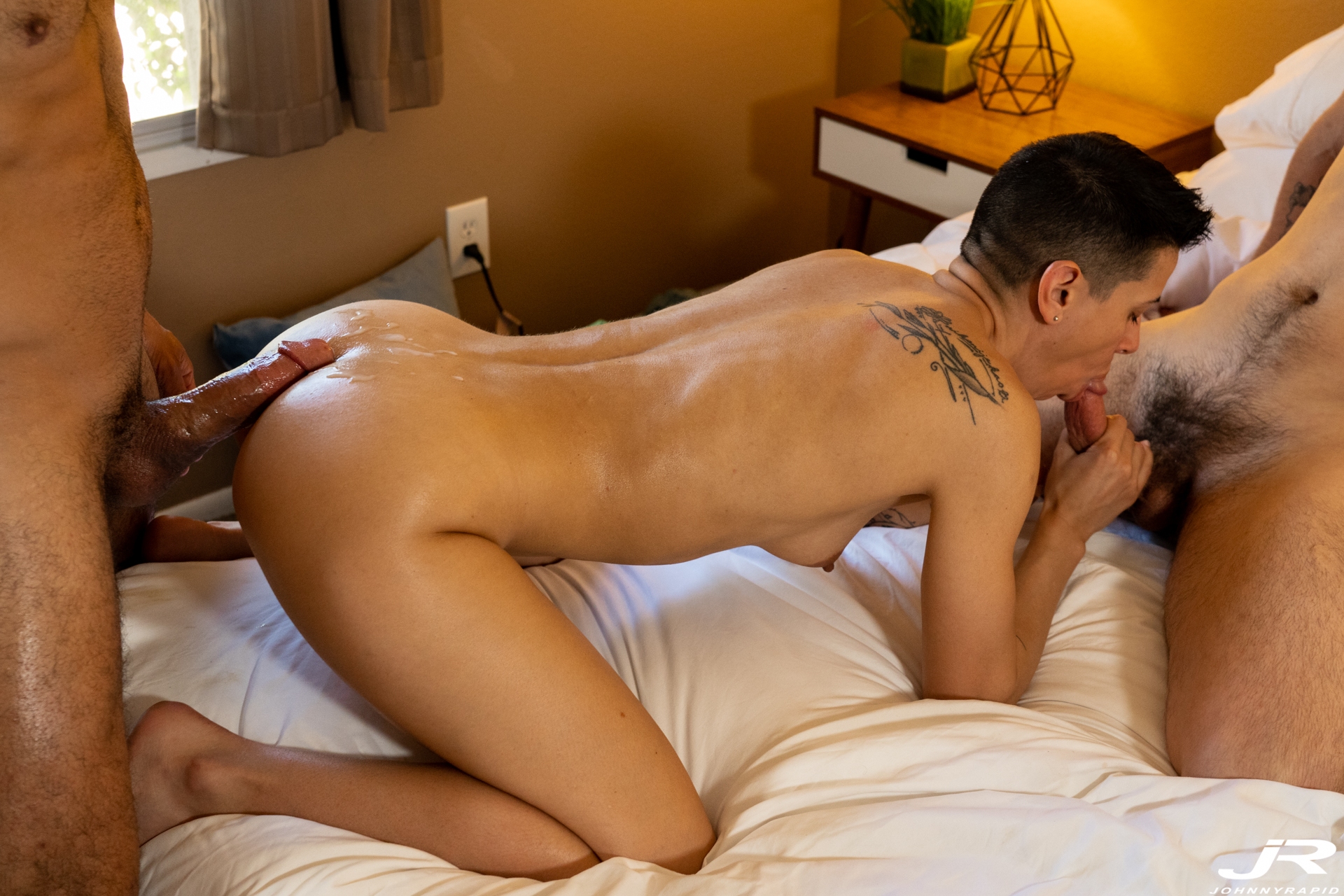 With whom would you rather have a bisexual fourgy?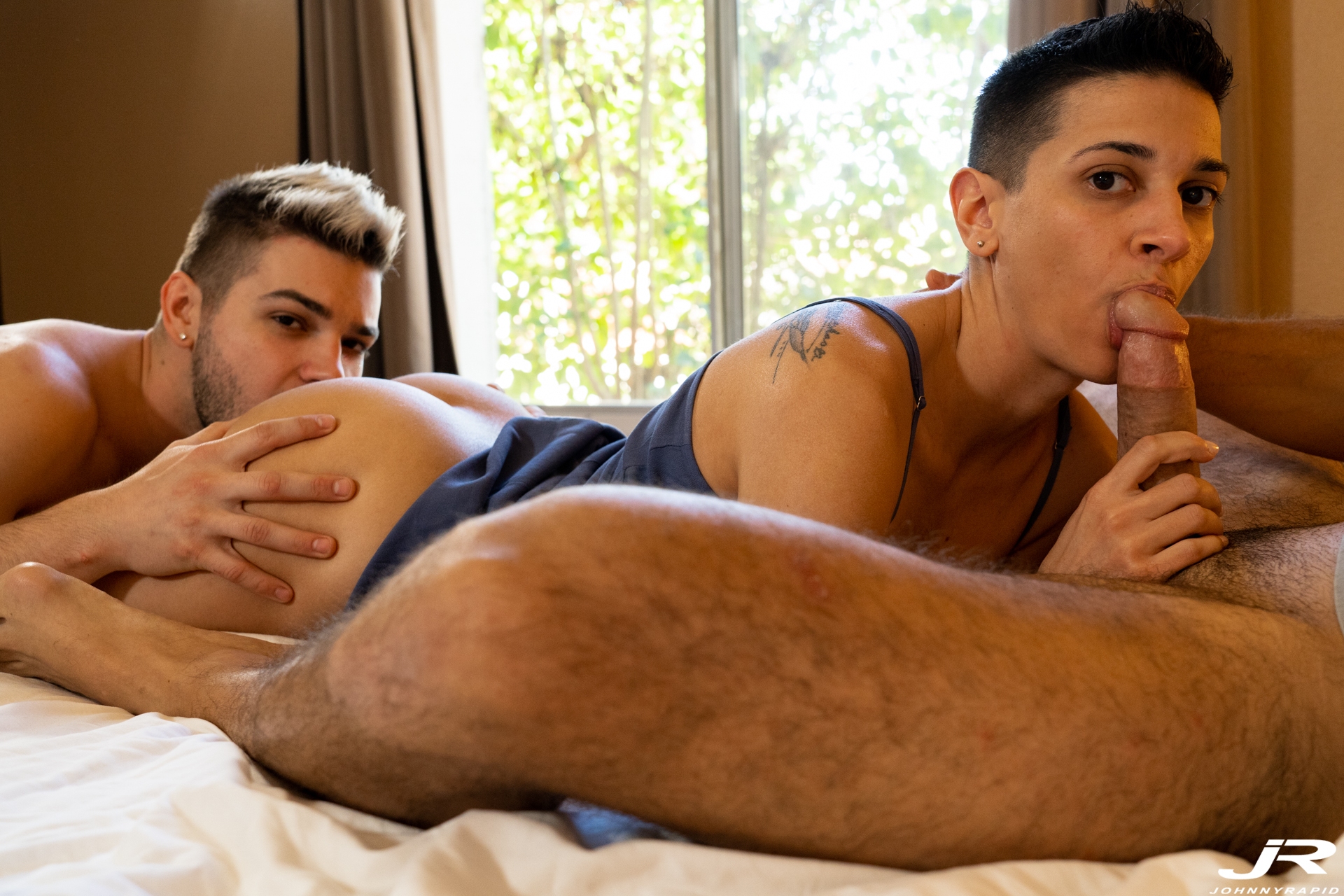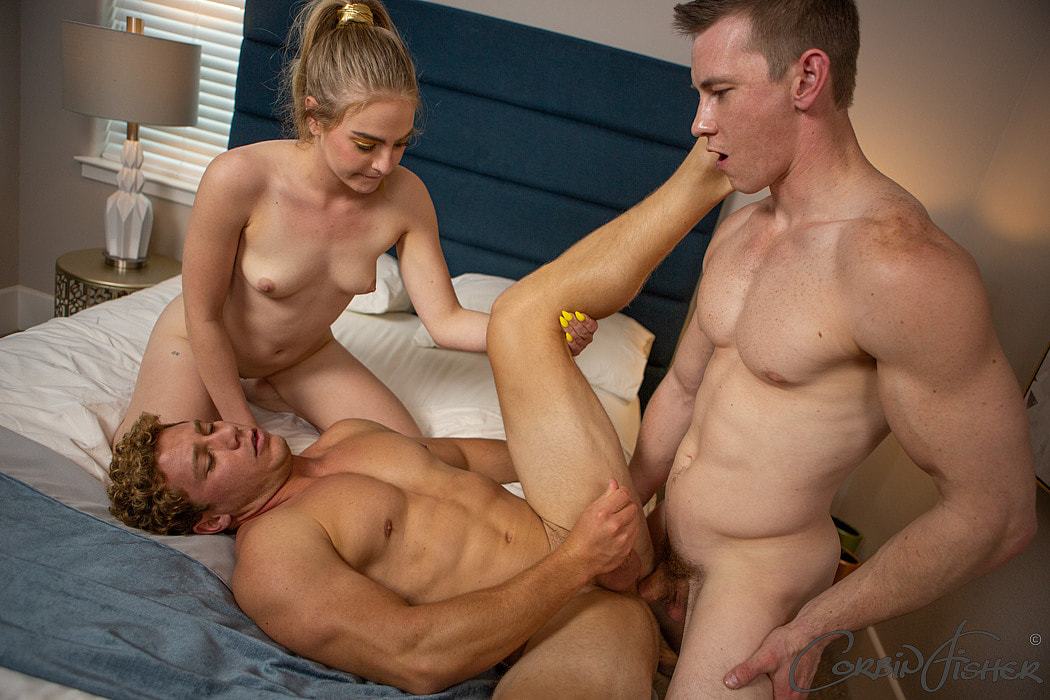 Preference in bisexuals?
Trailer for Johnny/Ricky/Davina (watch full scene here):
[
JohnnyRapid: Johnny Rapid, Ricky Decker, And Davina Blake Bell Fuck Bareback
]
Trailer for Rocky/Dane/Eva (watch full scene here):
[
Corbin Fisher: Rocky, Dane, And Eva Fuck Bareback
]