WATCH: Jax Fucks Johnny Rapid, And The Johnny Rapid Doll Returns In "Conjuring Dick"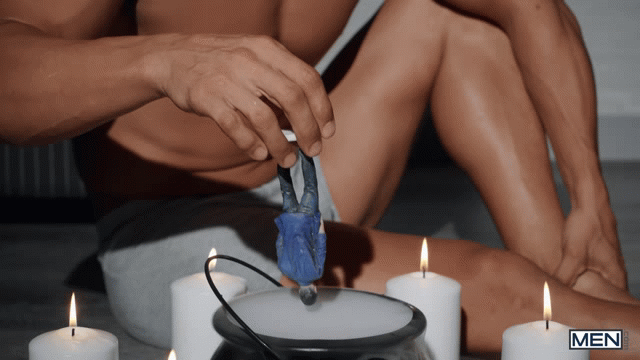 Good news for those of you who missed the infamous Johnny Rapid doll, which made its debut last year in a scene with JJ Knight. The doll (and Johnny Rapid himself, obviously) makes a surprise crossover appearance in Men.com's "Conjuring Dick" today, with gay porn star Jax using it to summon the real-life Johnny Rapid into his home (so he can fuck him, obviously).
I love that the doll has found new life in a completely different series, with a completely different plot.
The last time we saw the Johnny Rapid doll, it spoke and transformed into Johnny on its own, but given the "conjuring" twist in this series, we don't get to hear the funny Johnny voice, and it's Jax who brings Johnny to life.
Not sure what's going on here:
Is it just me, or is Johnny Rapid looking better than ever? Maybe he's hitting the gym more, or maybe he's just one of those lucky guys who gets hotter as he gets older?
Trailer (watch full scene here):
[
Men.com: Jax Fucks Johnny Rapid
]