Paul Canon Is In The Justice League Parody, And He's Being Spit-Roasted By Batman And Alfred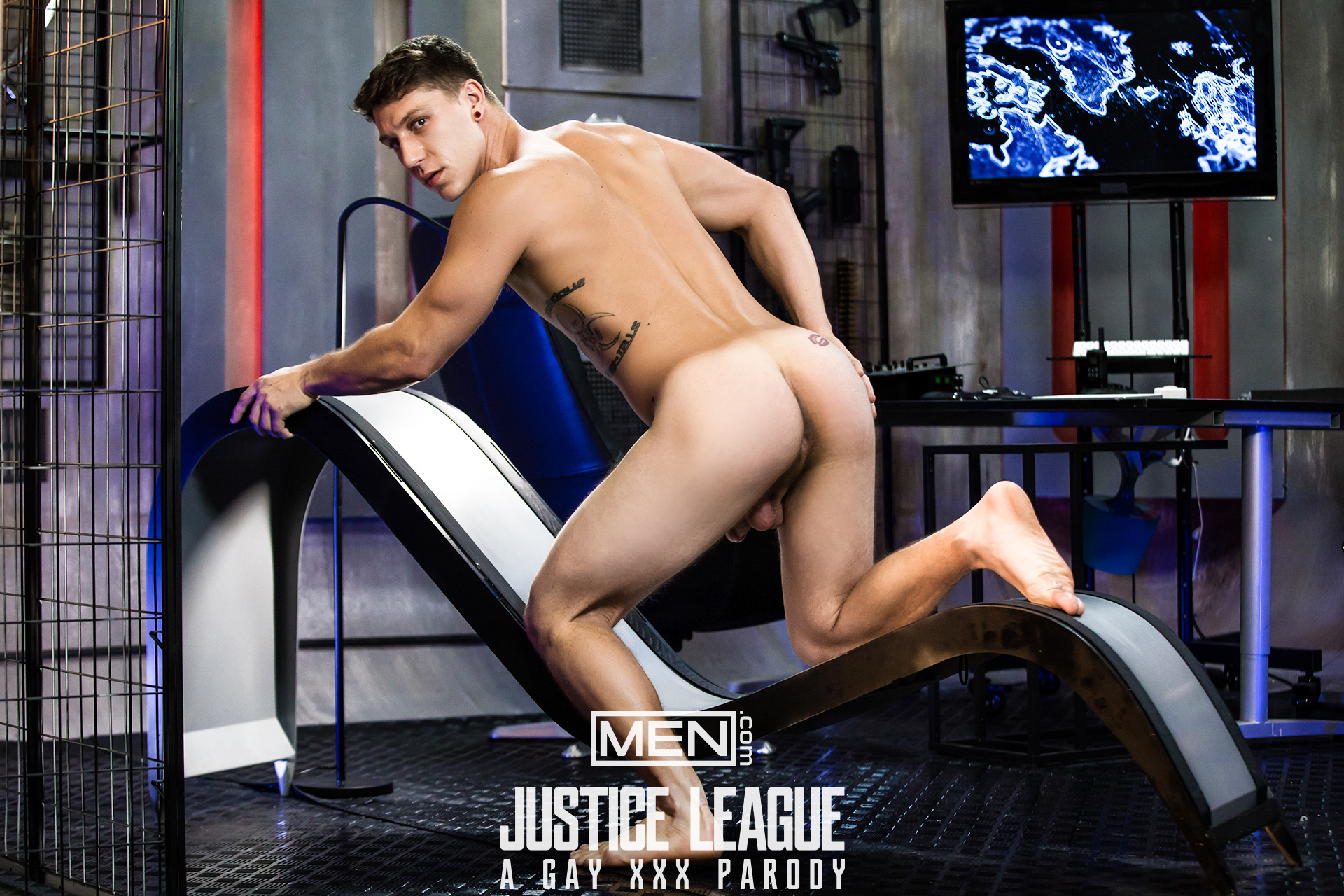 Gay porn star Paul Canon was bizarrely missing from all of the Justice League promo materials released last month, but it turns out he is in the gay porn parody, and he's playing the character of Robin.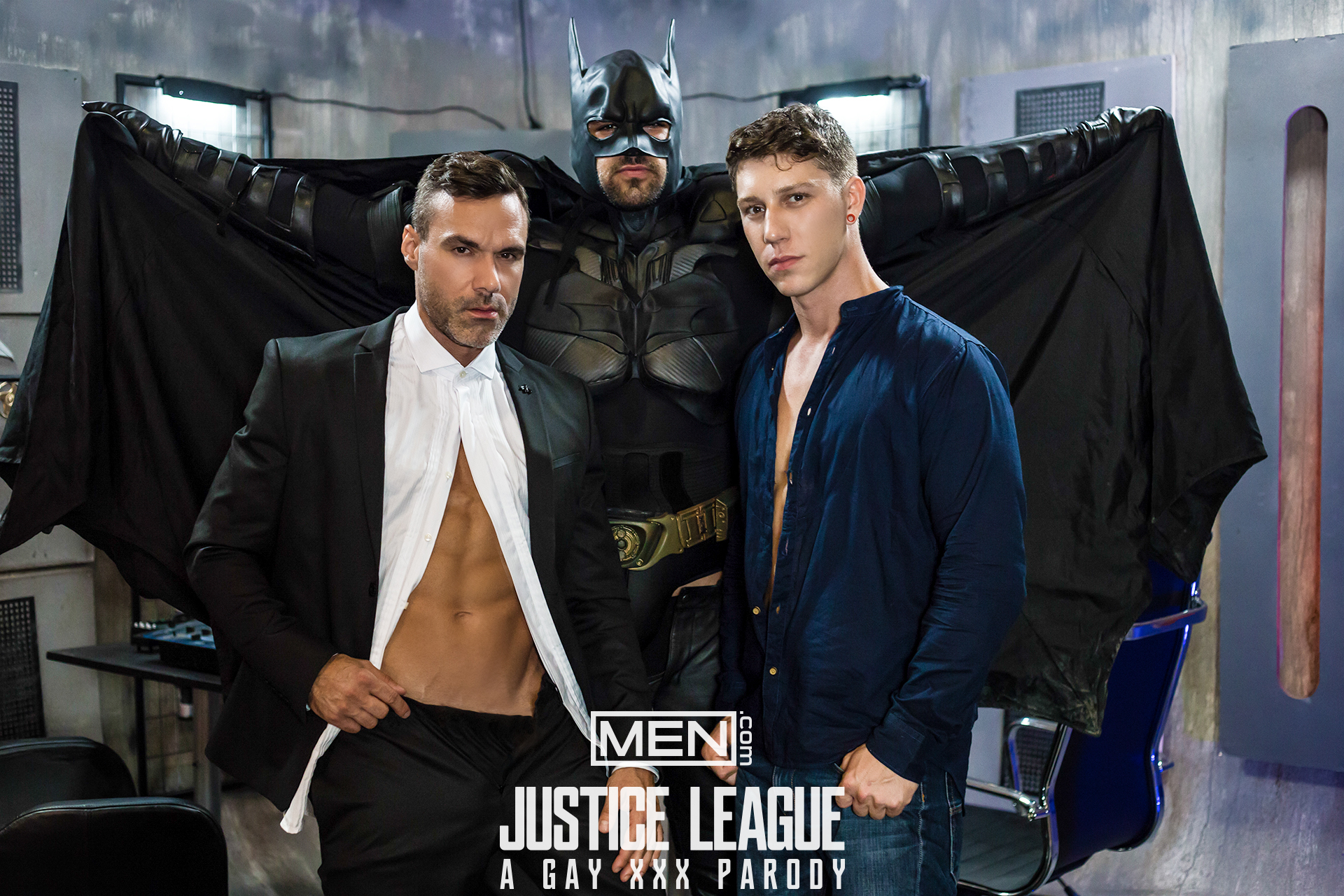 As previously noted, I have no idea who is in the real-life Justice League movie or comic book, so it's possible that because Robin isn't in the movie/comic book, Men.com didn't feel the need to promote that character's appearance in this parody.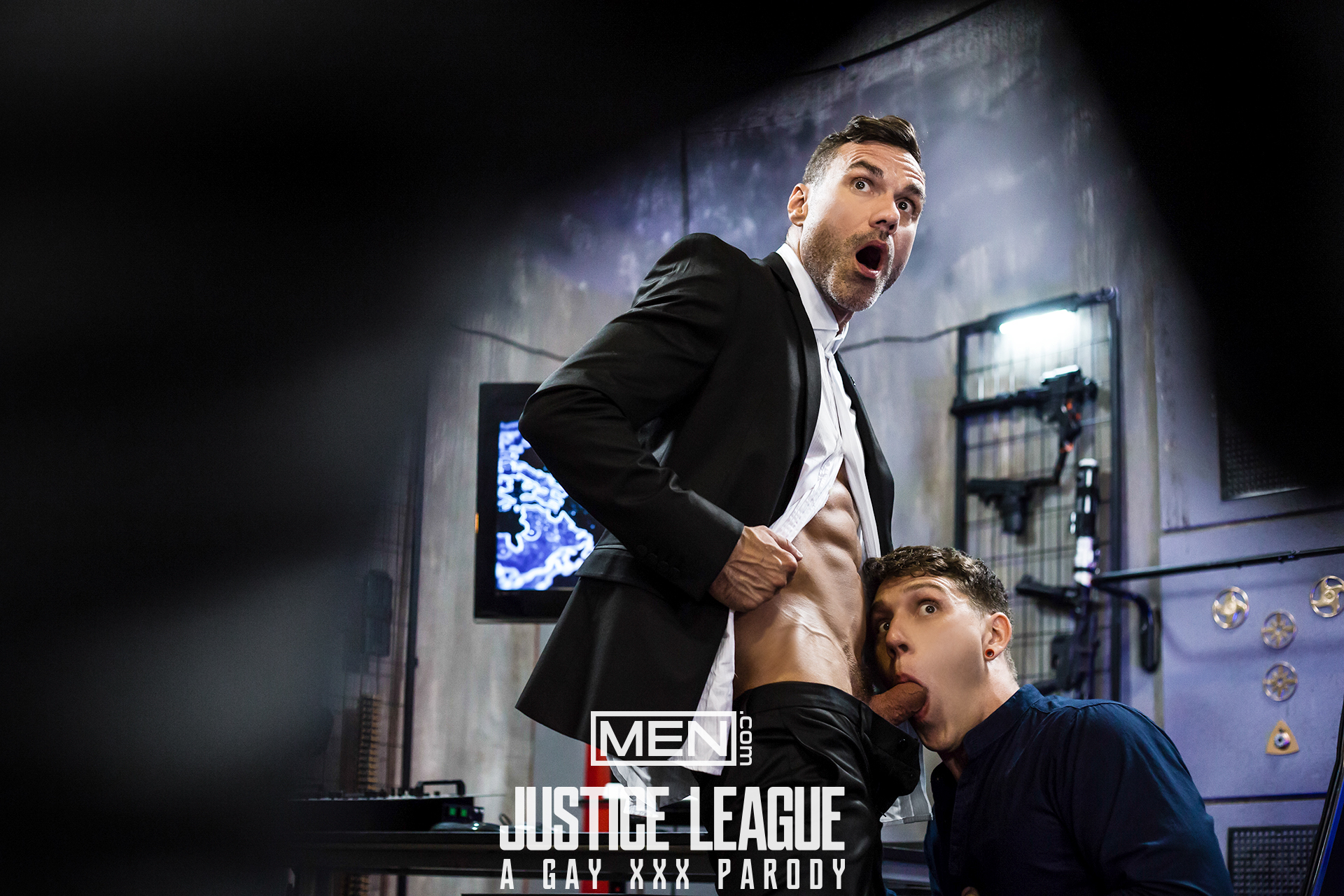 Here's Paul Canon, Manuel Skye, and Ryan Bones, with Canon/Robin first hooking up with Batman's butler Alfred (played by Skye), and then eventually being butt-fucked and spit-roasted by him and Batman (played by Bones).
Trailer (watch full scene here):
[
Men.com: Ryan Bones And Manuel Skye Fuck Paul Canon
]