Justin Matthews Butt Fucks Carter DelRey While Learning That His Girlfriend Is Pregnant
If you loved that Men scene where that guy barebacked his wife's obstetrician while he was delivering their baby right in front of them, you might enjoy NextDoor's spin on the gay porn pregnancy genre. In this one released today, there's unfortunately no woman giving birth, but she is on the other end of the phone telling her boyfriend, played by blond hunk Justin Matthews, that she's just learned she's carrying his child.
Justin is naturally surprised, and to help celebrate the special moment, he decides to fuck his friend Carter DelRey, while continuing to talk about his upcoming baby with his girlfriend on the phone, of course. Cheating on your girlfriend with a twink while you're talking to her about her pregnancy is a normal thing that so many people do, so it's great to finally see this being depicted in a gay porn scene.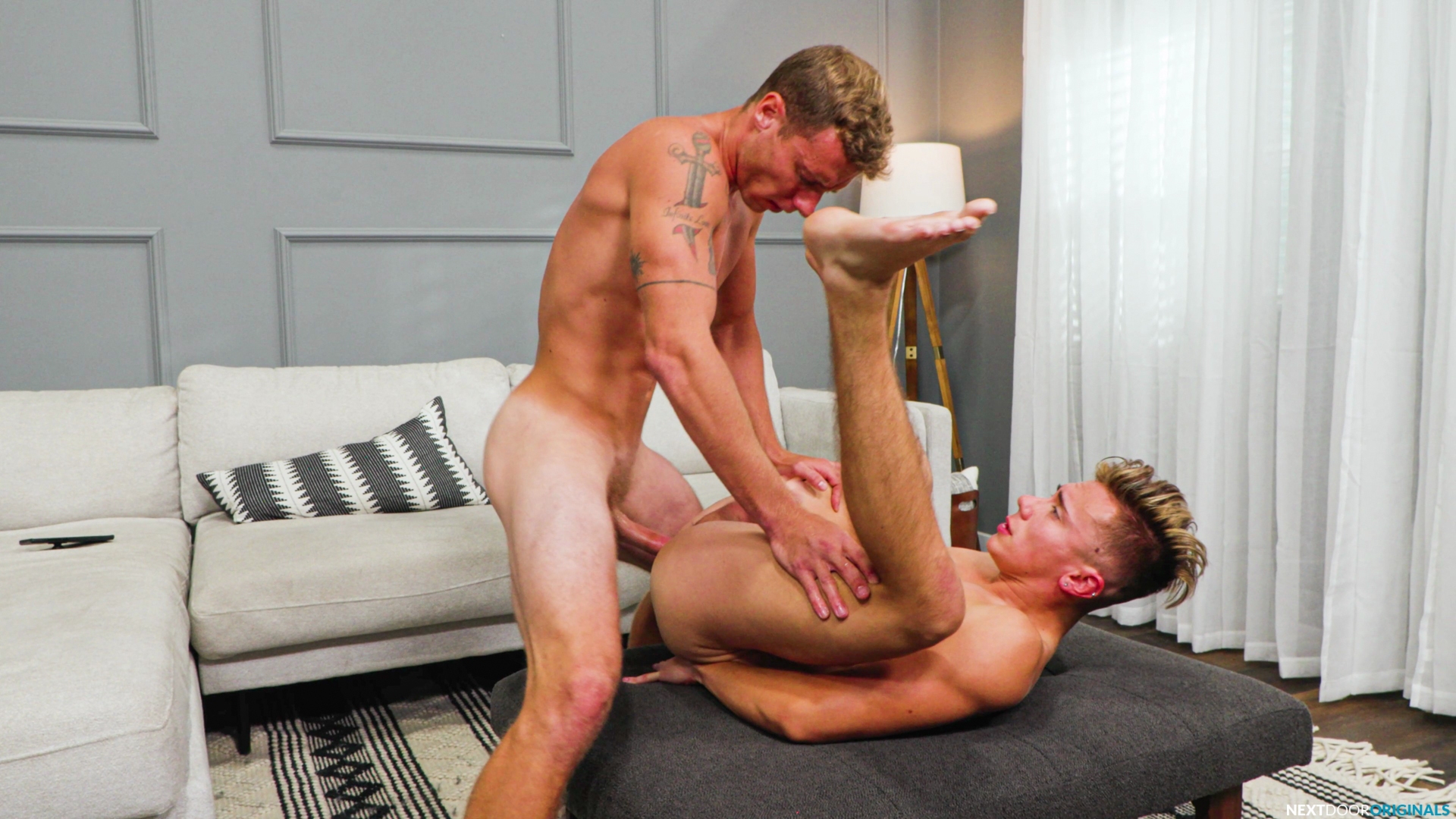 Trailer (watch full scene here):
[
NextDoor: Justin Matthews Fucks Carter DelRey Bareback
]