Is Justin Owen The Best Gay Porn Star Of 2016?
It's that time of year again: Str8UpGayPorn is proud to present the 4th Annual Str8ie Awards for 2016′s Best Gay Porn Star!
Last year's winner was Diego Sans, so who will take home the gay porn industry's most prestigious trophy this year? It's 100% up to you. Like last year, the Str8ie winner will be determined solely by fan voting, and like last year, there will be 10 nominees. To be eligible for 2016's Best Gay Porn Star, the gay porn star must have appeared in at least five gay porn scenes in 2016. All of the gay porn stars who were nominated for this award in previous years (2013, 2014, 2015) are NOT eligible this year.
Str8UpGayPorn's first nominee for 2016's Best Gay Porn Star is Justin Owen!
Justin Owen's nomination should come as no surprise, as Str8UpGayPorn covered nearly every Helix scene he was in this year, and each one of them was very good. In fact, looking back at Justin's 19 scenes in 2016, it's hard to say which one is the "best." But, a few did stand out, so here's a quick recap to remind everyone of the power of Justin Owen: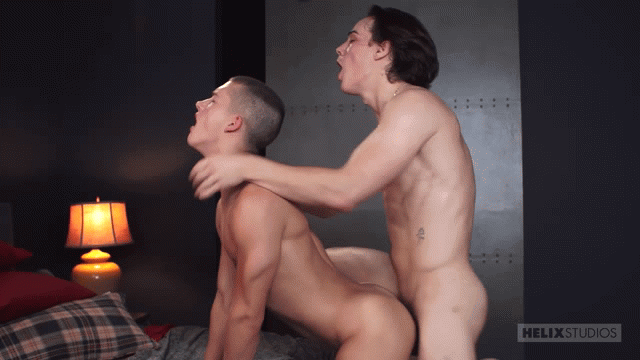 I was skeptical when Justin Owen signed as a Helix exclusive in late 2015, and wondered if he'd "fit in" at the studio, or if he had the "right look." Turns out, he'll fit in anywhere that he gets to perform, and his "look" only gets increasingly hot with each new scene. Gifs above and below via scenes with Sean Ford and Troy Accola.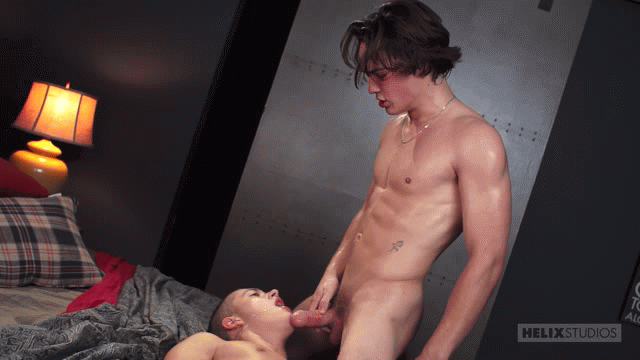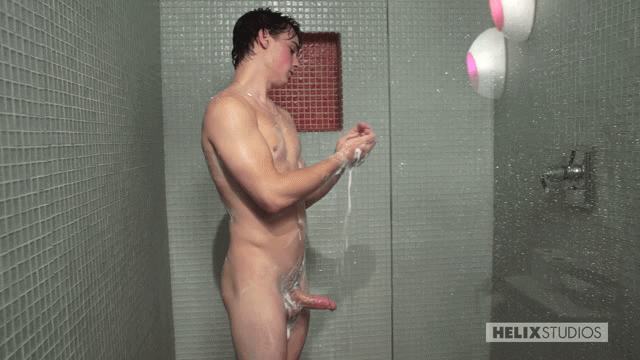 Justin Owen is the gay porn star that truly does offer it all: Hot face, hot body, thick cock, tight bubble butt, and a fully committed performance every time. Bonus points for the hair flip.
Justin Owen's best three-way was his fuckfest with Max Carter and Tyler Hill:
Justin Owen's best topping scene was when he got to dominate two powerbottoms (Brad Chase and Ian Levine):
Two other "must-see" Justin Owen scenes were duos with Sam Truitt and Lukas Grande: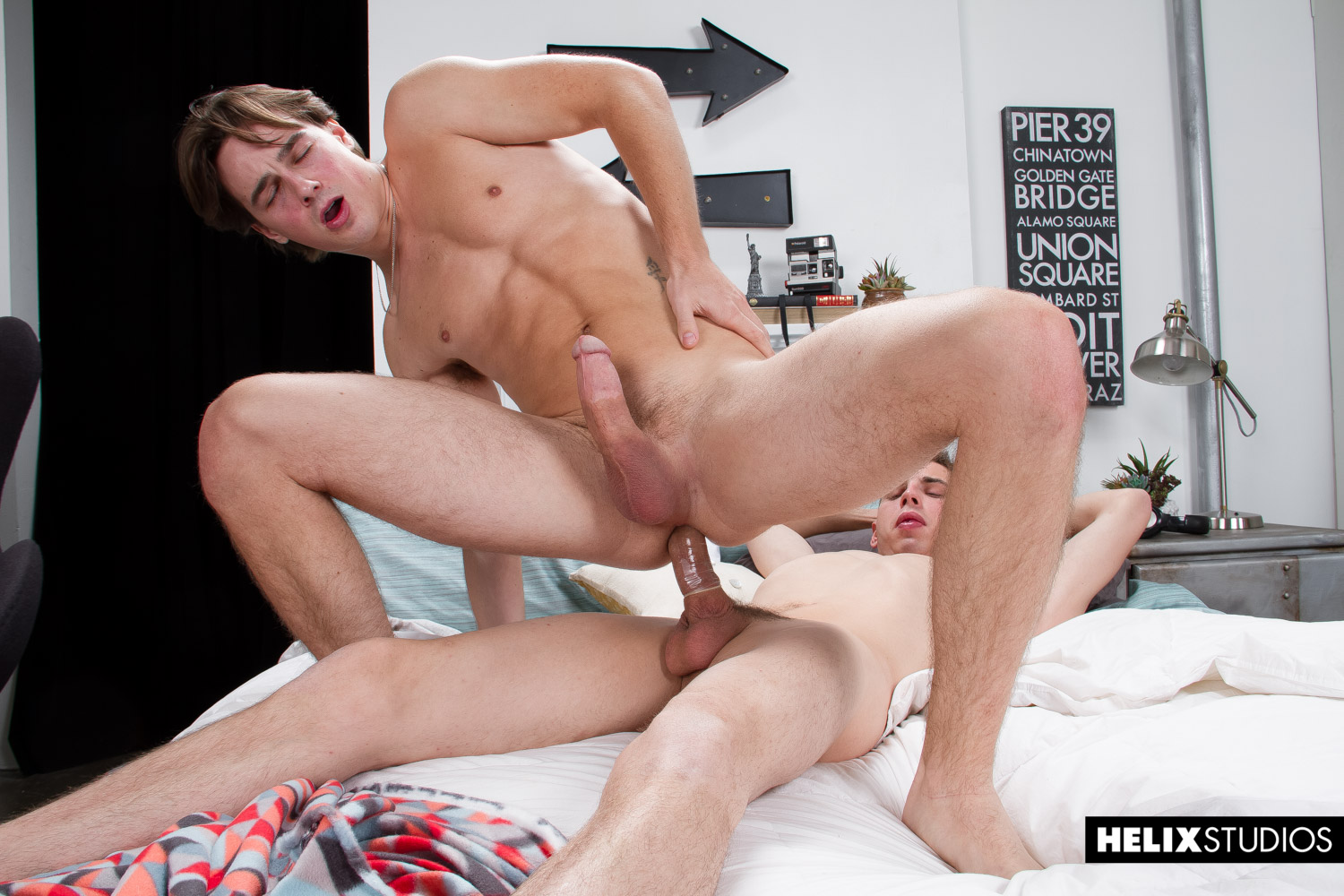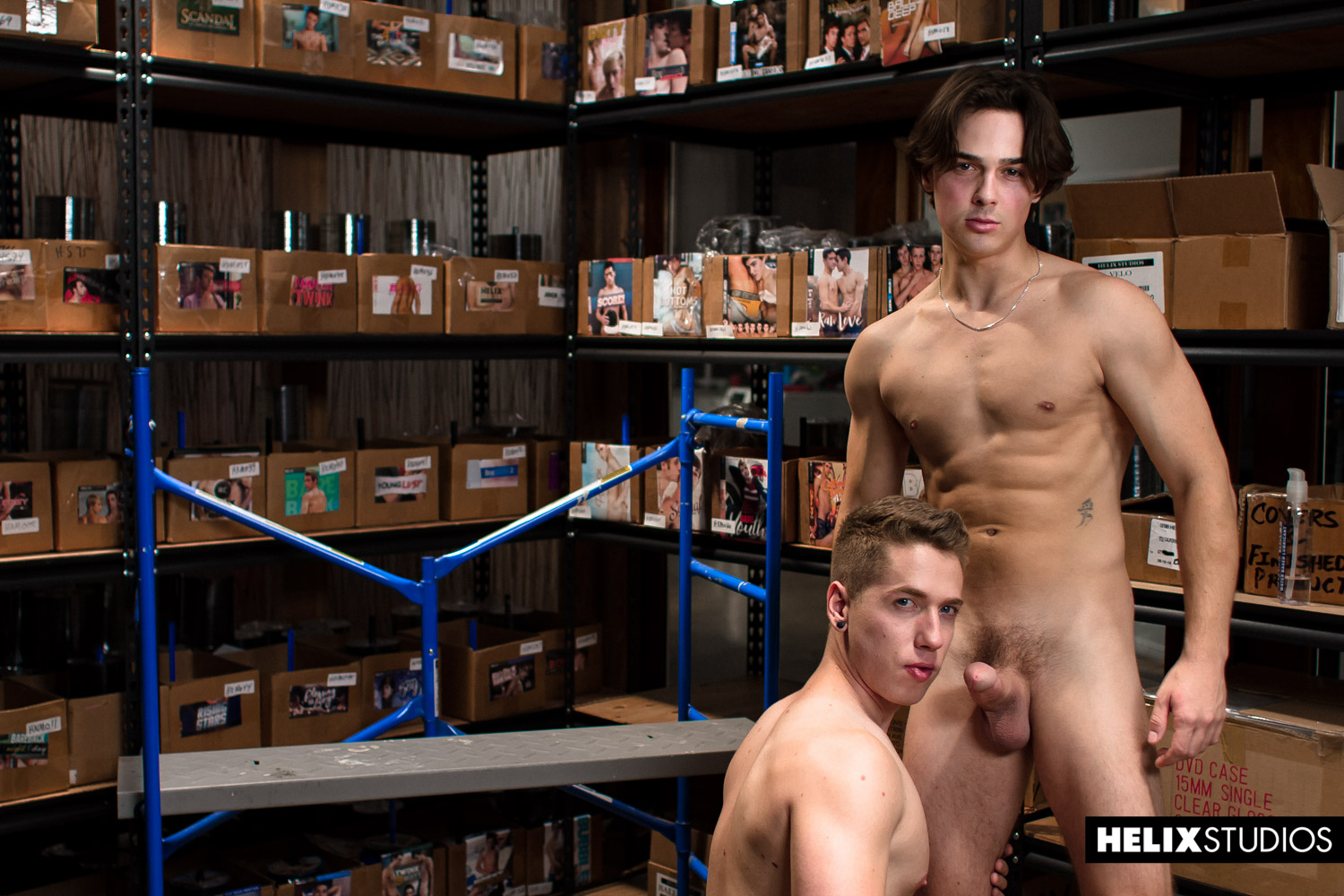 Finally, the only thing harder than picking your favorite gay porn star when the poll goes up next month is deciding whether Justin Owen is a better top or bottom. This versatile virtuoso is so fucking good at doing both, it's impossible to say which he does better. His three most jaw-dropping bottoming performances, however, had to be when he was fucked by Josh Brady, Calvin Banks, and perhaps best of all, Blake Mitchell (note Justin's deep-throating skills):
Josh Brady Fucks Justin Owen
]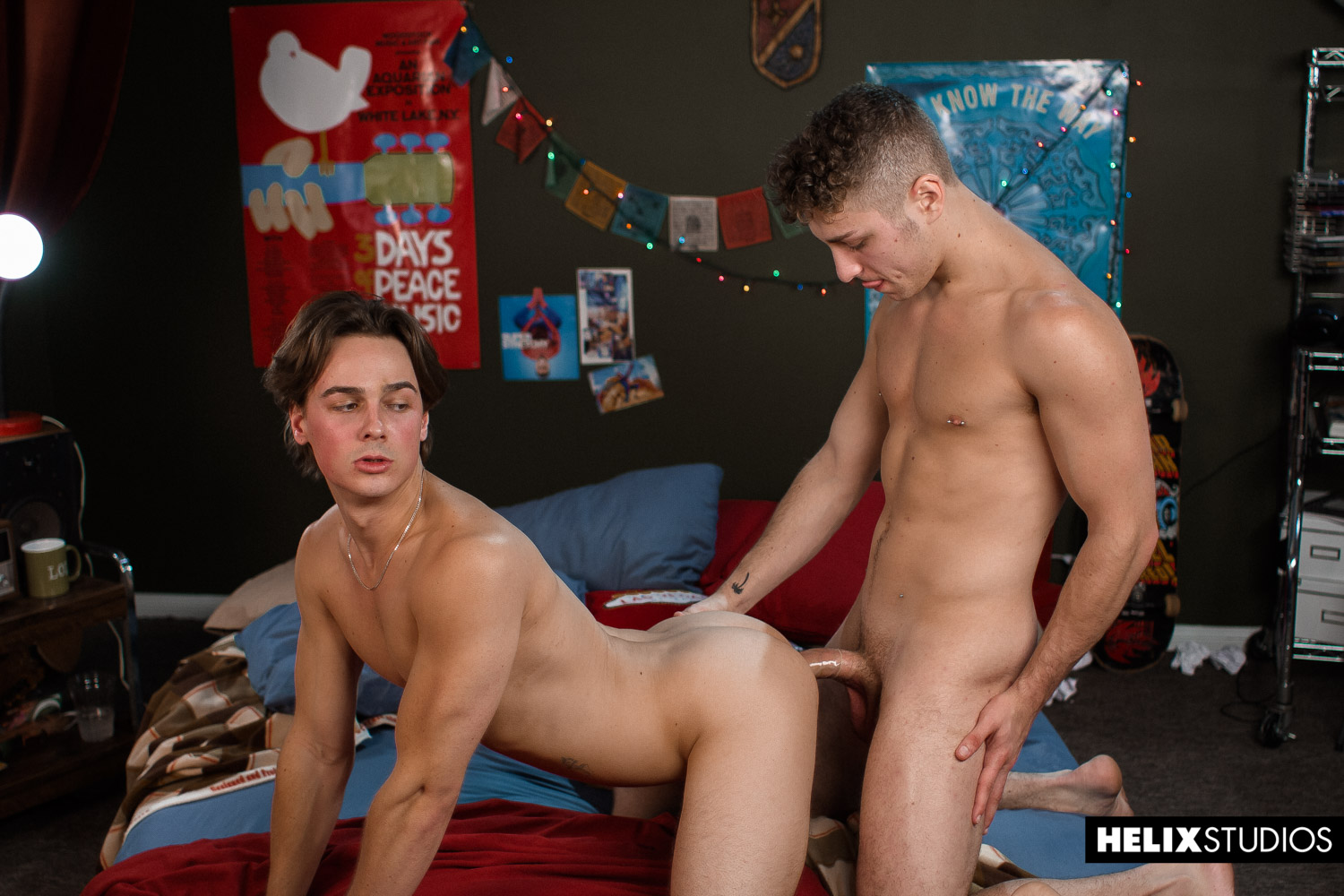 [
Calvin Banks Fucks Justin Owen
]
Blake Mitchell Fucks Justin Owen
]
Will Justin Owen add the title of 2016's Best Gay Porn Star to what has already been his best year ever? He'll face off against nine other gay porn stars when voting begins on December 31st.