Kaleb Stryker Shock Claim: "Diego Sans Is Gay-For-Pay"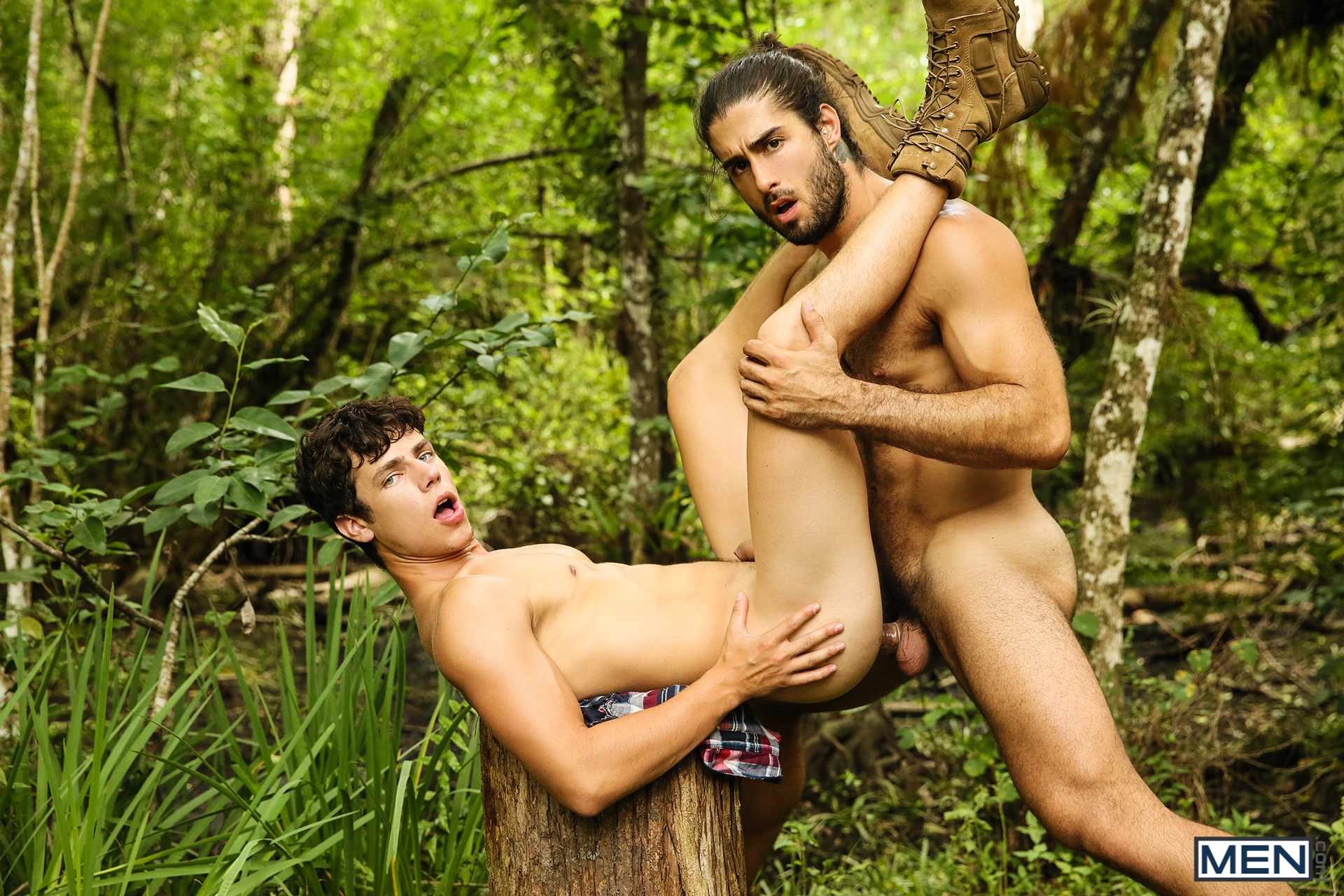 Oops, hope the headline for this story didn't give anyone the wrong idea?
Kaleb Stryker is playing an attention-seeking gay porn star in the newest Men.com scene, "Fame Whores," and to try and make headlines, he brings a juicy story about Diego Sans to a blogger, played by Adrian Hart. Doesn't Kaleb know that his ripped body, big dick, and beautiful face are more than enough to get him covered on a blog? (Even starring in horrible scenes can get you covered here!)
Adrian Hart's blog is called "Str8UpNowQueerMe," which would be a very confusing web address for someone to try and remember. Also confusing: Kaleb Stryker has cum on his face throughout the entire trailer?
Also, sorry to disappoint everyone, but there is no blogger in the history of journalism who has ever or will ever be as hot as Adrian Hart, so this scene is quite a stretch of the imagination:
While Kaleb's tea on Diego would be (and is?!) a bold red headline atop the Str8Up homepage if it were true (Kaleb claims that Diego is gay-for-pay, and that his hair is fake), Adrian then offering to compensate Kaleb for his tea is highly unethical! Journalists aren't supposed to pay off sources (I never have and never would, but maybe some other porn bloggers do) or have sex with them, obviously, so I wouldn't trust anything that Str8UpNowQueerMe publishes, tbh.
Also, for what it's worth, the only tea I would want on Diego Sans is an explanation for why he hasn't bottomed in 250 years.
As always, if Kaleb Stryker has any real tea on Sean Cody, Men, or any of his co-stars, feel free to slide into my DMs. Trailer (watch full scene here):
[
Men.com:Kaleb Stryker Fucks Adrian Hart
]