Big-Dicked Brysen Gets Fucked Bareback In His Sean Cody Bottoming Debut
Tonight, Sean Cody's greatest new model introduced in 2016, Brysen, will be making his bottoming debut to close out the otherwise unremarkable "Puerto Rican Getaway" series. Aside from the distracting shaved pubes, Brysen looks perfect, and the photos are nice: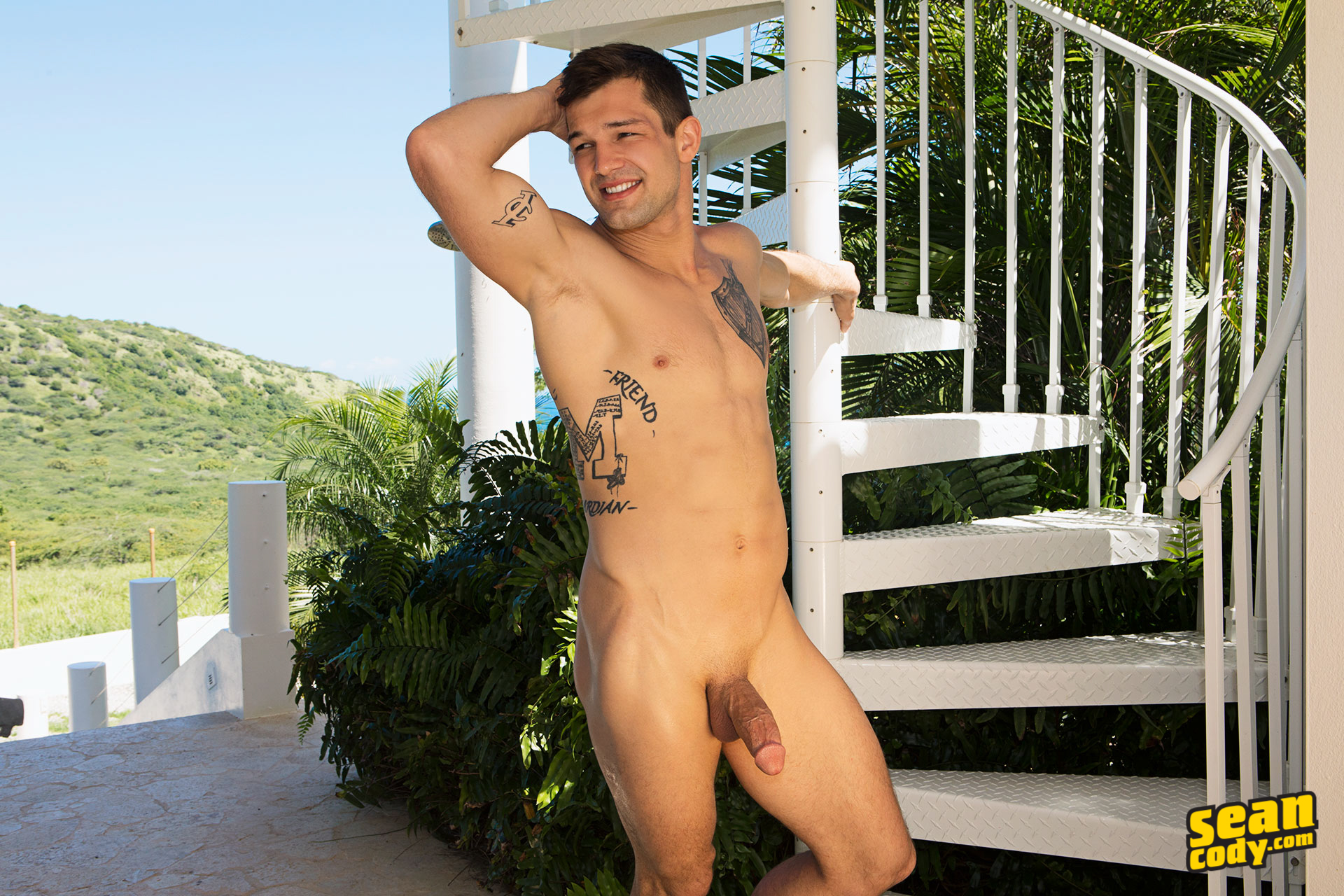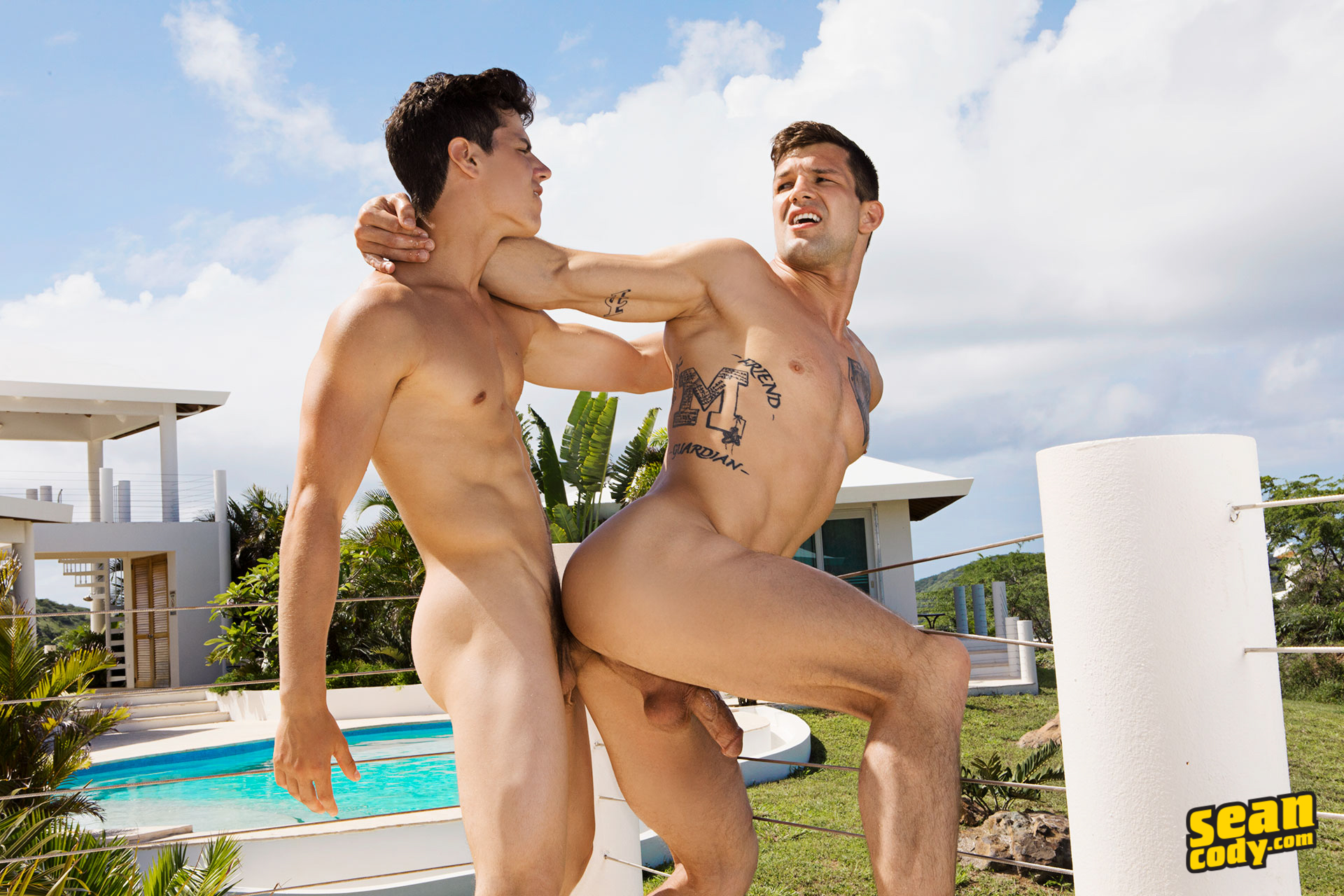 Brysen's top is newcomer Kaleb. He's only been in one scene, which I haven't watched, so I have no idea if he's a good performer. Considering Randy was on this trip, it's inexplicable that they didn't have him doing the honors with Brysen. Also, with this being the closing scene, it means we'll have no grand finale "getaway orgy" featuring the whole cast. So, an incredible amount of missed opportunities here.
Regardless, my hopes are high (maybe too high), and the trailer looks OK (this was filmed mostly indoors and at the house, away from the winds and outdoor settings that caused problems in previous Puerto Rico scenes). I'll post an update after 9pm, after I've viewed the scene.
ADDED:
Brysen is cuter than ever in this scene (he's really charming, and truly loves bottoming), and he's fucked extremely hard by Kaleb. Unfortunately, the camera work fails to capture the good sex they're having. Kaleb's first cum shot is filmed terribly, and while it appears he's cumming, he's filmed from behind, and we don't actually see any cum. Also, there aren't enough close-up shots, with a lot of the fucking filmed from far away on the side. Worst of all, when they're fucking outside, there's a grainy haze to the video that ruins the picture quality. Did they not realize that it looks like the lens is fogged up? Screenshot from video:
The guys are hot and know how to fuck, but poor filming and cameras bring down what could've been a great scene. Despite the cast and beautiful location, Puerto Rico is probably the most forgettable Sean Cody getaway ever.
The opening four minutes of flirting from Brysen, and the final eight minutes of BTS featuring Brysen (a total of about 12 minutes of the 30-minute video) are the best parts of the scene. So, just skip the 18 minutes of sex in the middle.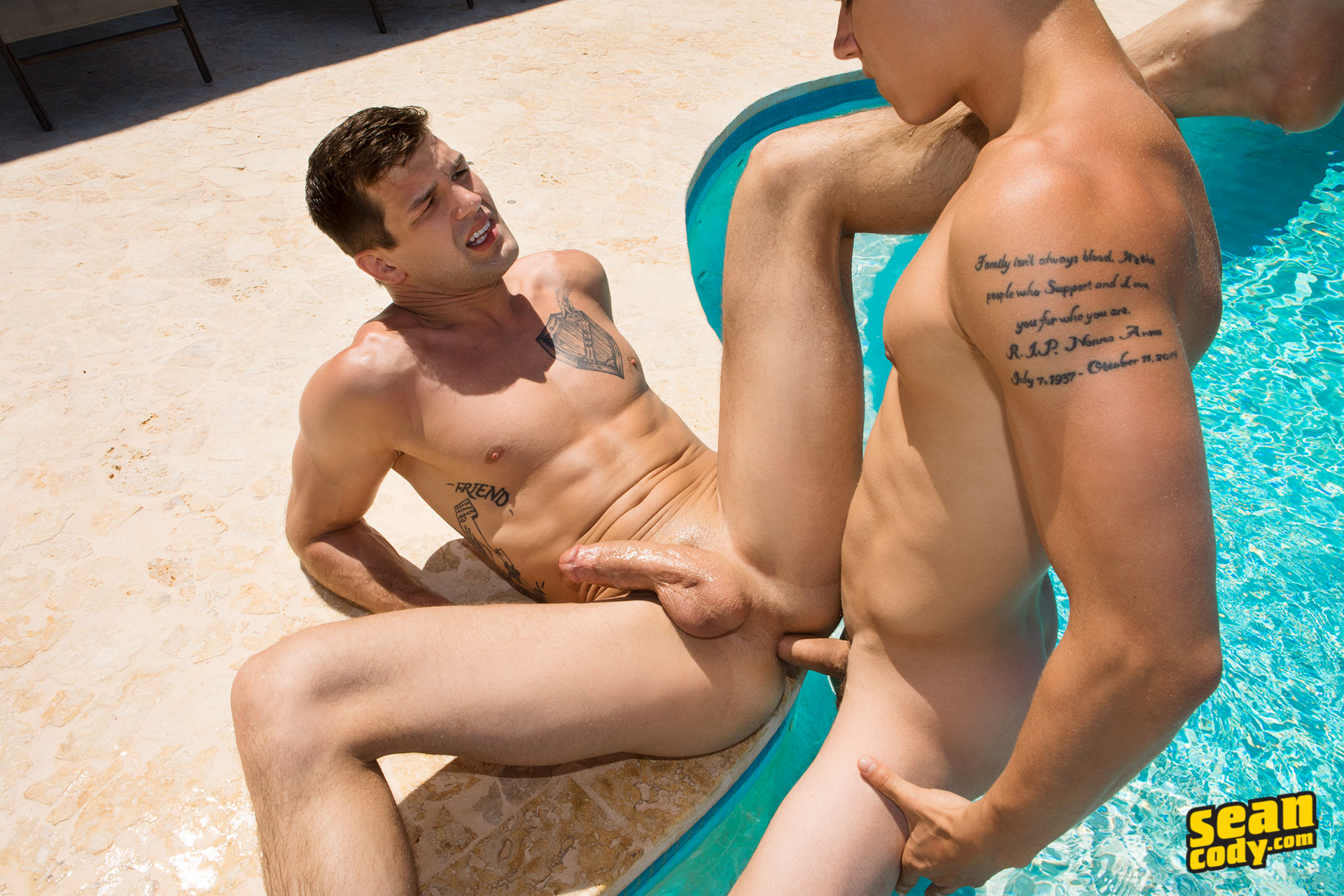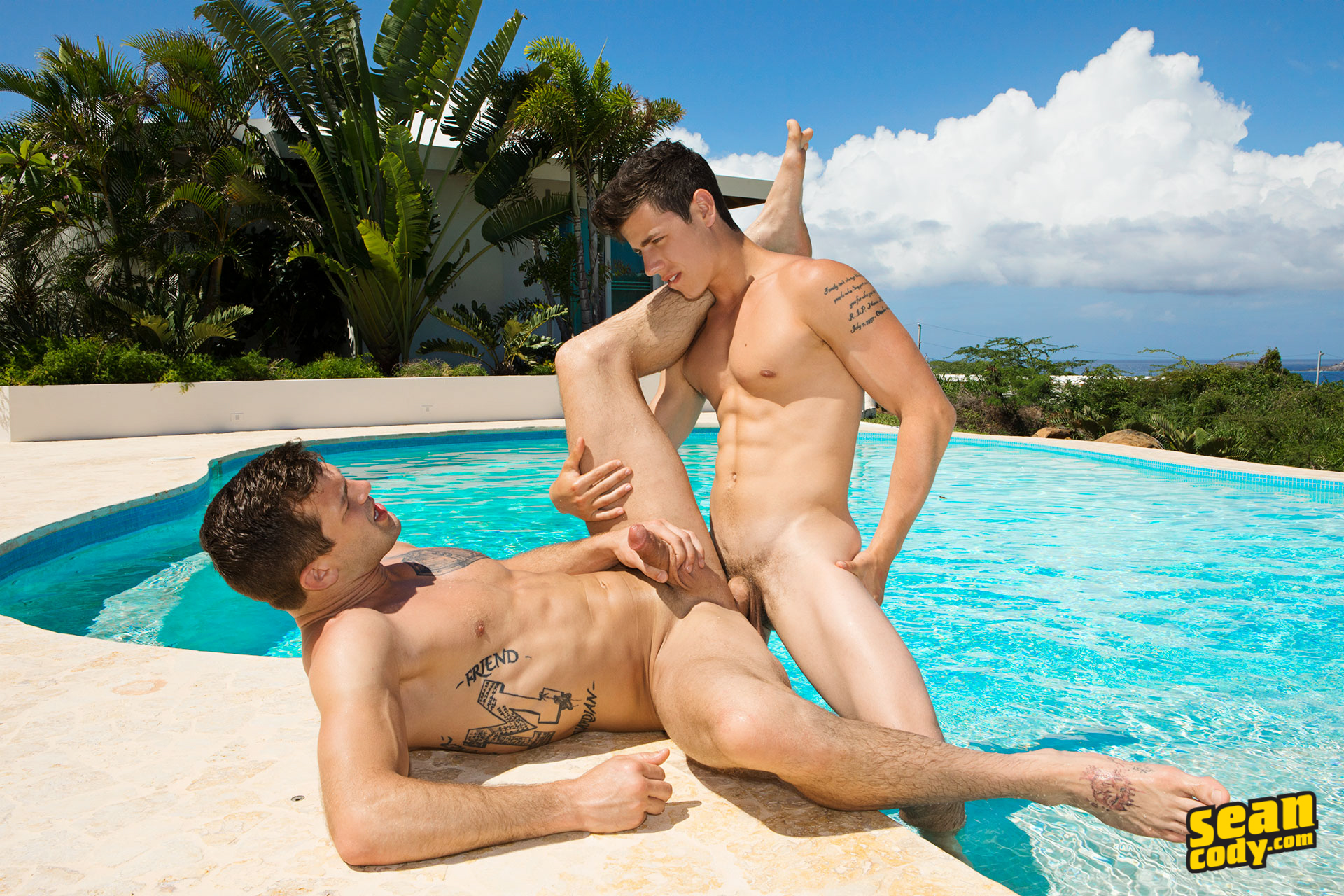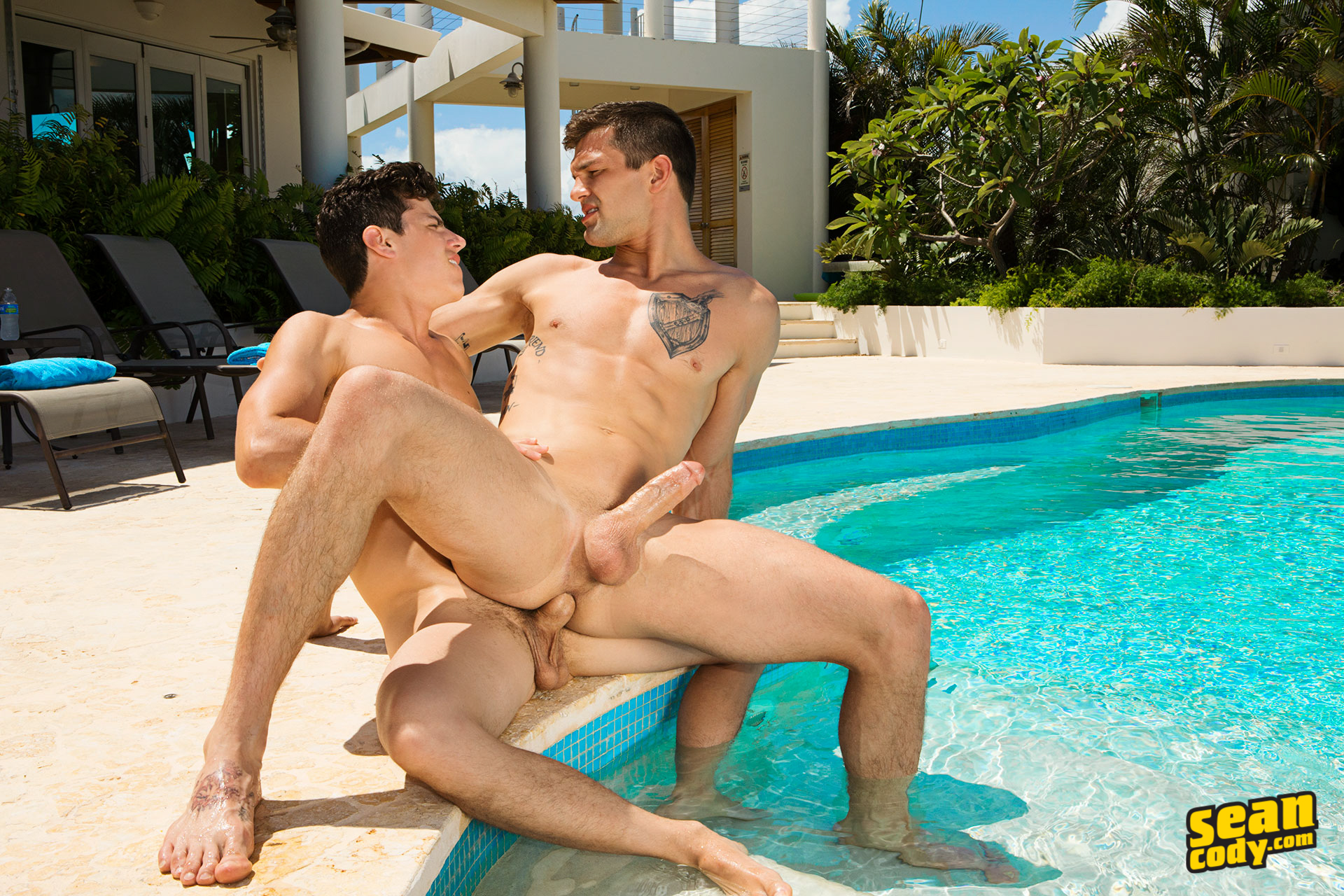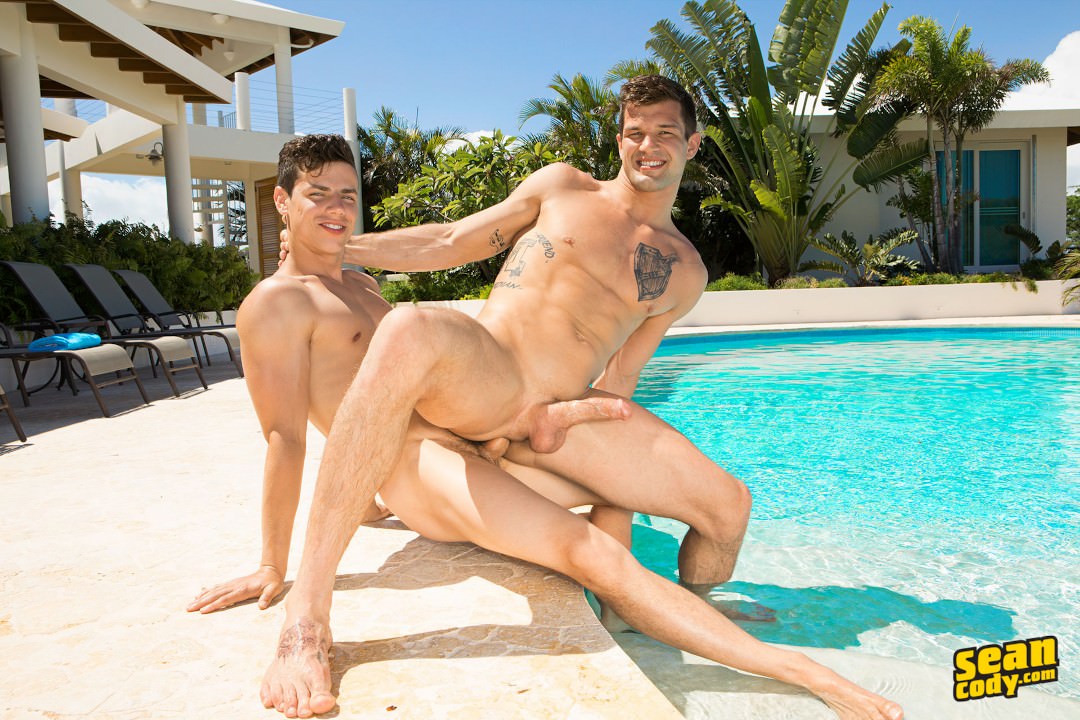 Trailer (watch full scene here):
[
Sean Cody: Kaleb Fucks Brysen Bareback
]