Sean Cody's "Puerto Rico Getaway" Stars Randy And Jakob (And Brysen)
Their last getaway was an unmitigated disaster, so Sean Cody's "Puerto Rico Getaway" (beginning tonight) has to be better, right? The opening scene stars Sean Cody's very best performer, Randy, along with newcomer Jakob, and it takes place entirely outdoors. It looks gorgeous in the photos, and I have high hopes for this series.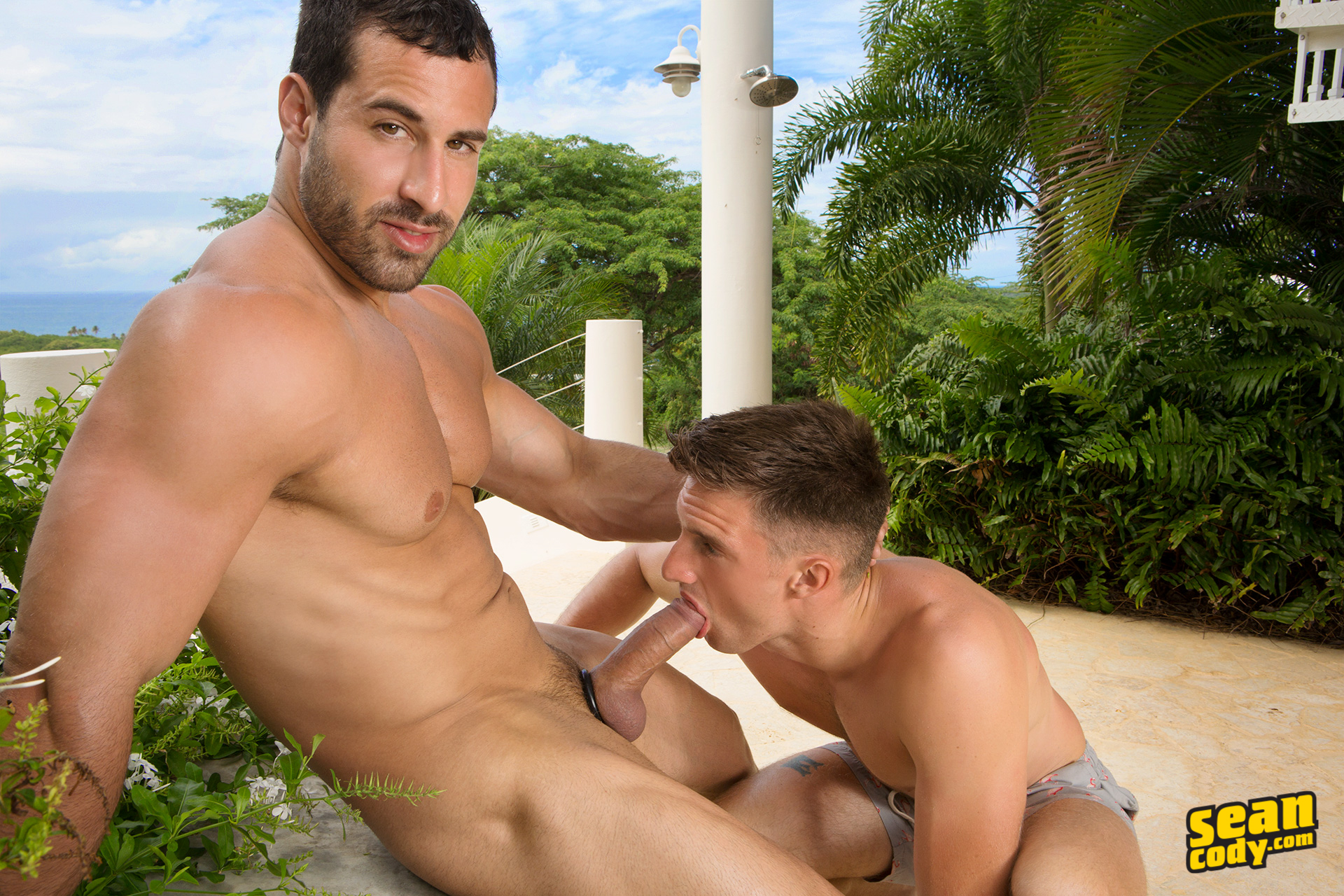 This is Randy's first time on a Sean Cody getaway, and while he looks great as usual, why is he wearing a cock ring?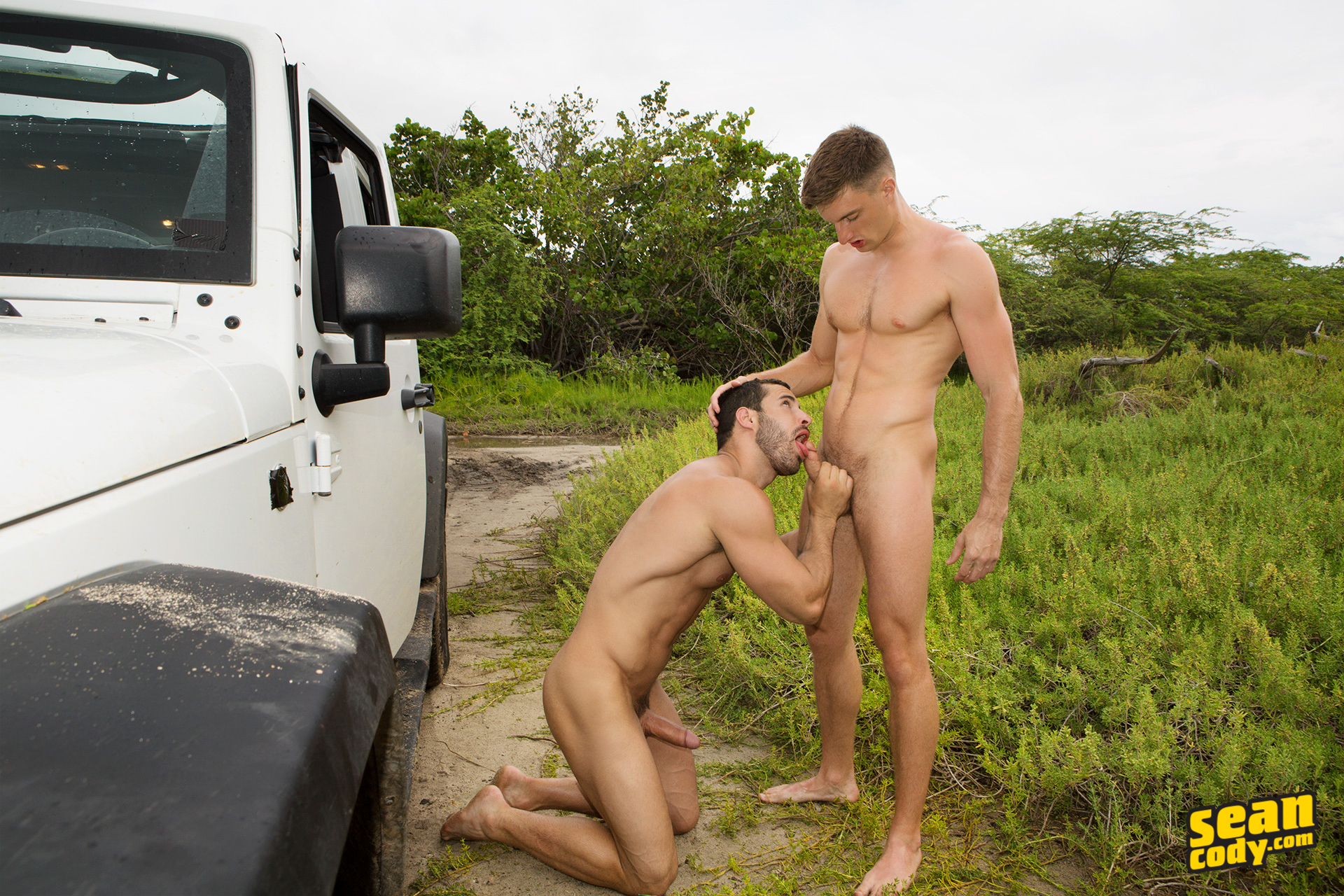 Given that this is a Sean Cody "getaway," there should be at least five or six other models joining Randy and Jakob at some point over the next two weeks (for their own duos and/or trios, and an orgy to conclude the series).
Also, this has to be a mistake(?), but there were two photos of Brysen included in the Randy/Jakob photo gallery just sent to press. Brysen is not mentioned in this scene write-up, and he's nowhere to be seen in the trailer. Whoops: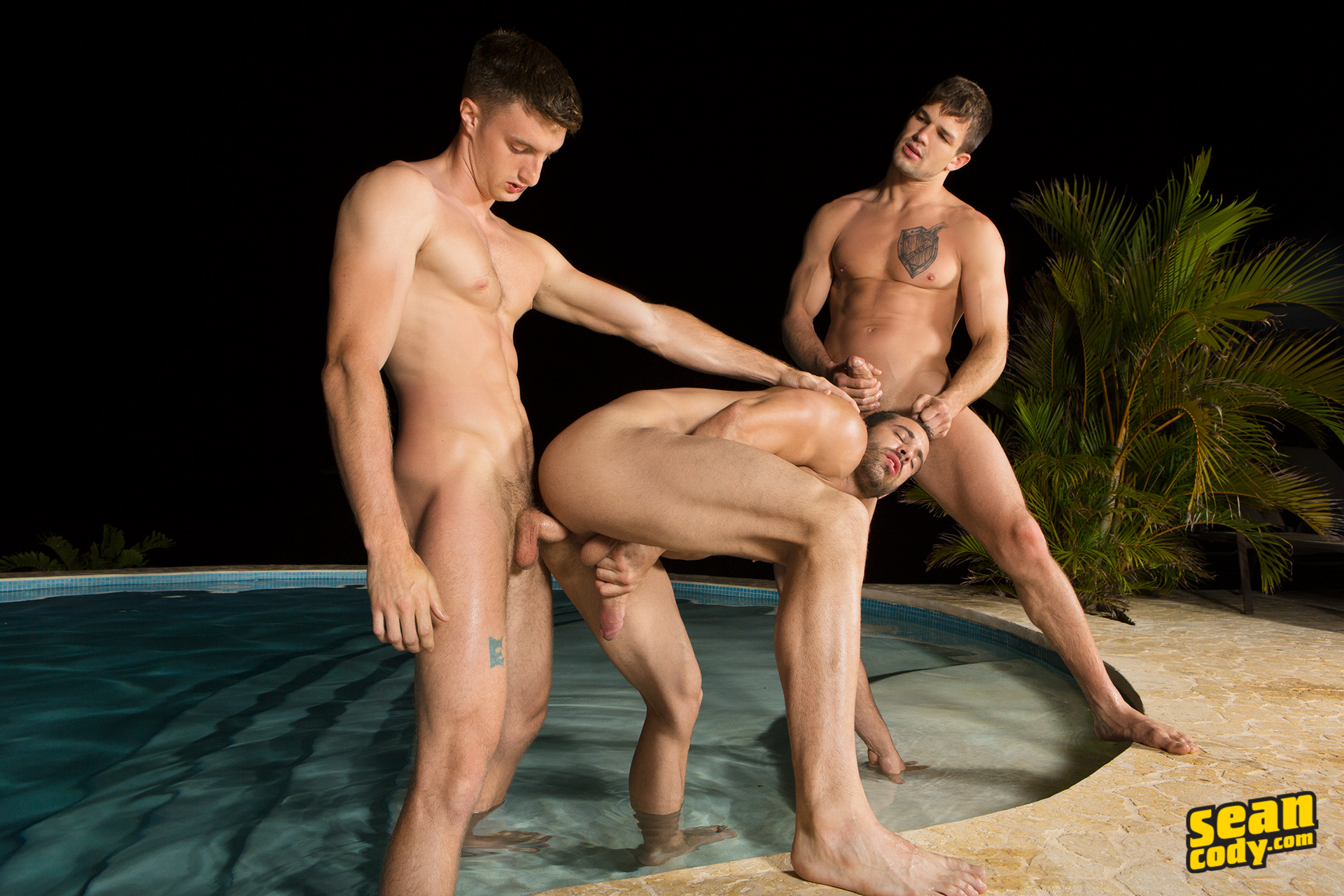 This is obviously from a different scene, and it was filmed at night. So, there's another scene with Randy and Jakob (which is redundant), and Brysen joins them?
ADDED: Brysen does actually pop in for a cameo during the final five minutes of this scene, when Jakob is fucking Randy in the pool (and this is the third round of fucking for Jakob/Randy, after they already fucked out on the patio and in the jeep). There's no sex for Brysen though, as he just stands there next to them jerking off (and kind of cheering Jakob on), and then cums on Randy's butt. It's weird, and sort of pointless.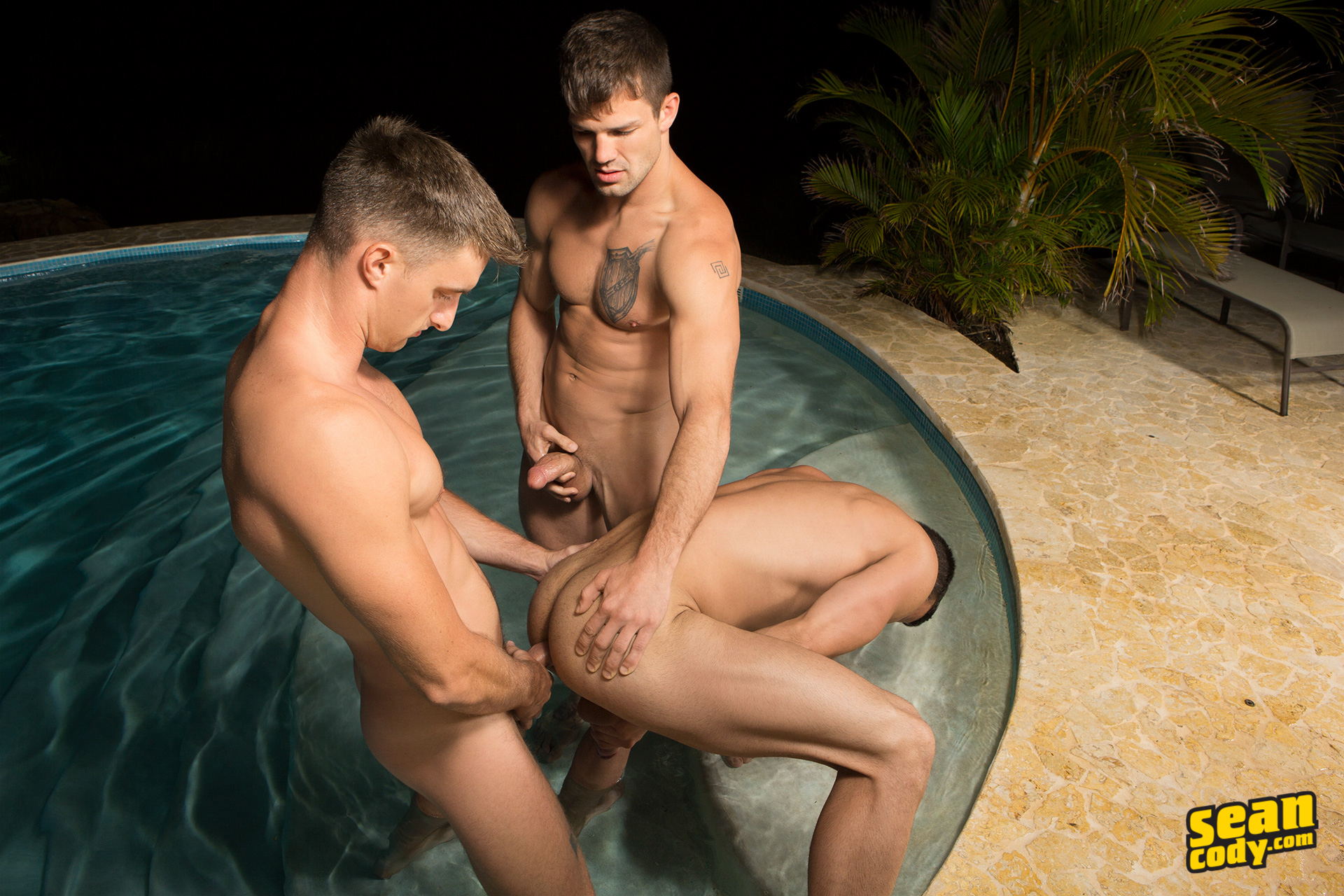 As longtime fans will notice in the clip below, Sean Cody's video/picture quality still doesn't match up to the greatness of pre-2016 scenes, but that's just something we have to deal with. This still looks good, overall. Trailer (watch full scene here):
[
Sean Cody: Jakob Fucks Randy Bareback
]