GayHoopla Teaser Trailer Features New Models—Including Monster-Cocked Kellan Hartmann's First Gay Sex Scenes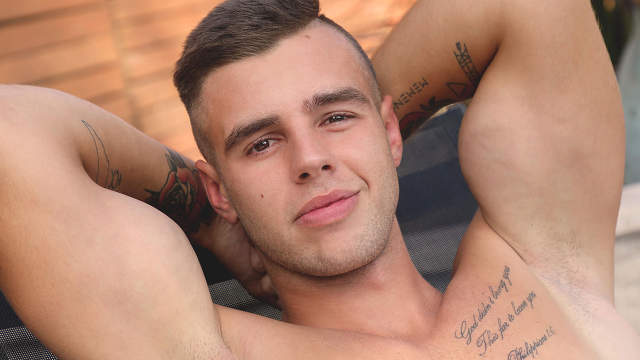 I've been waiting for this for THREE YEARS, and it's finally happening on GayHoopla in the coming weeks: Kellan Hartmann will be having gay sex for the first time. He made his debut back in October of 2015, and has since only done solo scenes and straight sex scenes. Clip from his most recent solo, back in April:
For the first time (on camera), Kellan Hartmann will be having gay sex, and it looks like he'll be in at least two (maybe even three or four?) different gay sex scenes on GayHoopla. One of them is a duo, and the other is a three-way. In one scene, he's fucking someone in the kitchen:
There are only glimpses of him in the teaser trailer, but he's easy to spot with the tattoos on his arms. I can't believe he's actually fucking other dudes.
And, I think this is him licking someone's cock??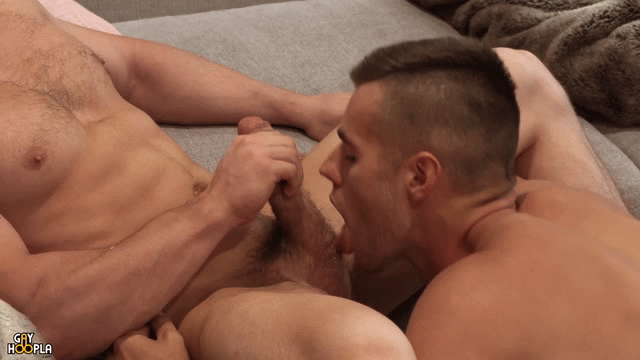 If bringing in the new director and production crew is what convinced Kellan to finally fuck guys, this was the best decision GayHoopla has ever made. Trailer (watch full scenes here):
[
GayHoopla: Kellan Hartmann
]