[Updated] Killian James: "I'm Going Bareback!"
Other than harassing bloggers, fighting with gay porn stars, and trying to use bloggers to fight with gay porn stars, it's hard to gauge what, if anything, Killian James is known for in the gay porn industry. Apparently, he had to go all the way to Europe to find a studio willing to hire him, and at that unnamed studio, Killian James will be making his bareback gay porn debut this spring.
Maybe this, which Killian James announced today, will get him the kind of attention he seeks?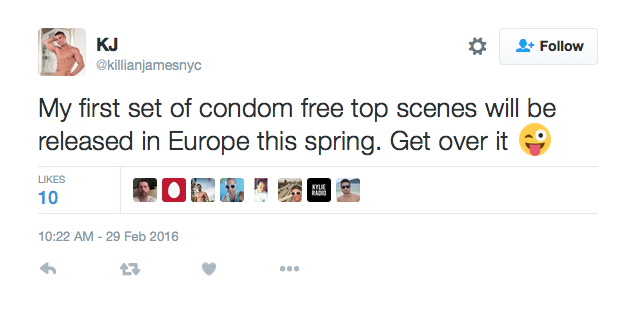 Not sure what anyone will have to "get over" (never mind if anyone will even watch the scenes), but if you are now expecting Str8UpGayPorn to do the extremely predictable thing and drag out nearly a dozen of Killian James' previous tweets criticizing bareback porn and vowing to never do bareback porn under any circumstances, well, you would be absolutely correct.
Try to act surprised: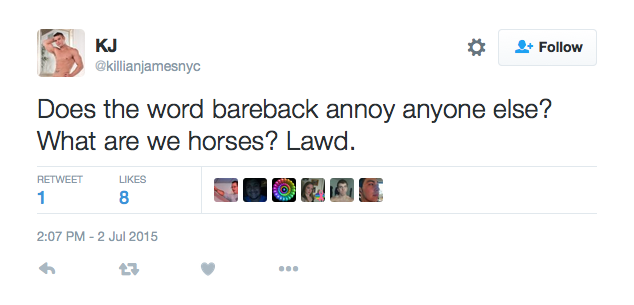 #notintoit: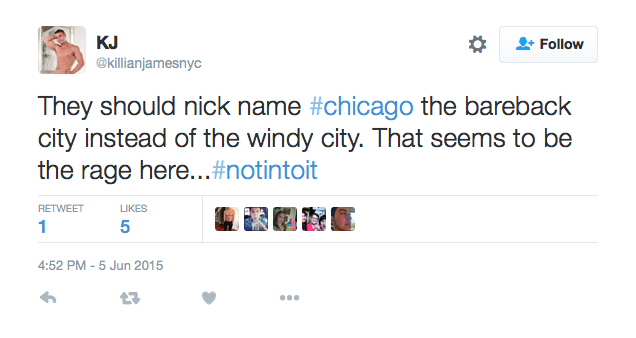 Desperation?
Promise?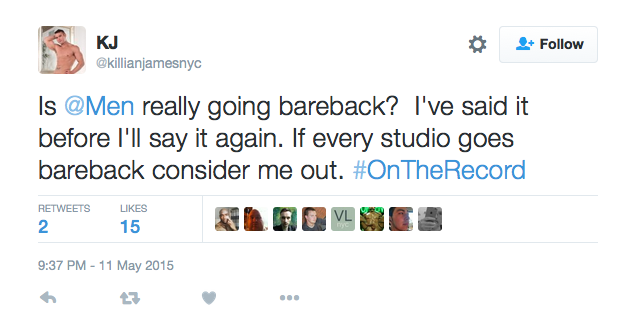 And in spring of 2016, in Europe: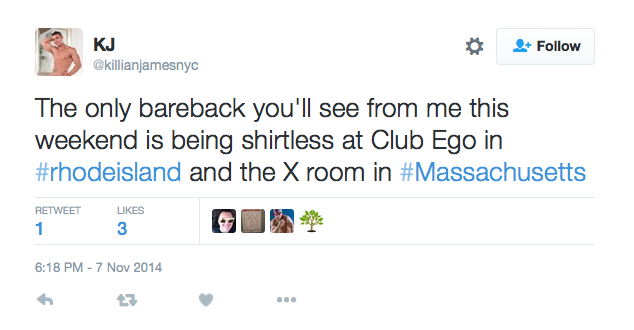 A lot can change in a year!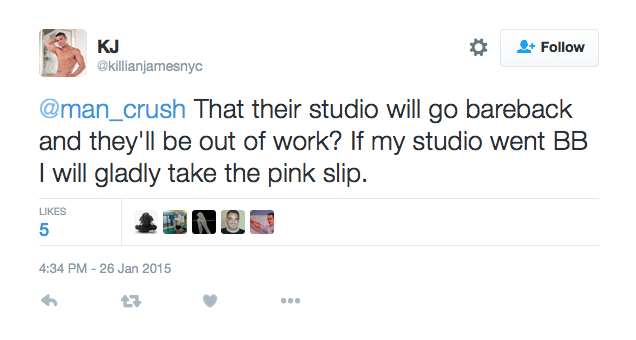 LOL:
Thanks for always speaking your mind, Killian James, even if you have no idea what you're saying and have literally no beliefs or convictions whatsoever.
If reading Killian James' anti-bareback porn tweets wasn't fun enough, how about listening to him explain exactly why he won't ever have bareback sex: Killian doesn't want to die of AIDS, like his father did when he was 12 years old. That portion of Killian James' 2014 conversation with Matt Stevens starts at around 4:50 in the clip below. Enjoy.