Gay Porn Star Kyle Ross: His 20 Greatest Helix Studios Scenes, Ranked
After announcing his retirement from performing last month, we may not see any more gay porn scenes starring powerbottom gay porn star Kyle Ross, as he transitions into an off-camera, corporate position at Helix Studios. And while Ross has only appeared in two scenes over the last year, he was once the studio's most prolific star, fucking in nearly 100 gay porn scenes since his debut in 2011. In honor of his farewell, here's a look back at the 20 best Kyle Ross scenes released over the last decade at Helix, ranked in order of their greatness.
Click any link or image to view that Kyle Ross scene in its entirety.
20. Chance Logan Fucks Kyle Ross Bareback In "Bareback Cheating"
19. Corey Marshall Fucks Kyle Ross Bareback In "Living The Dream"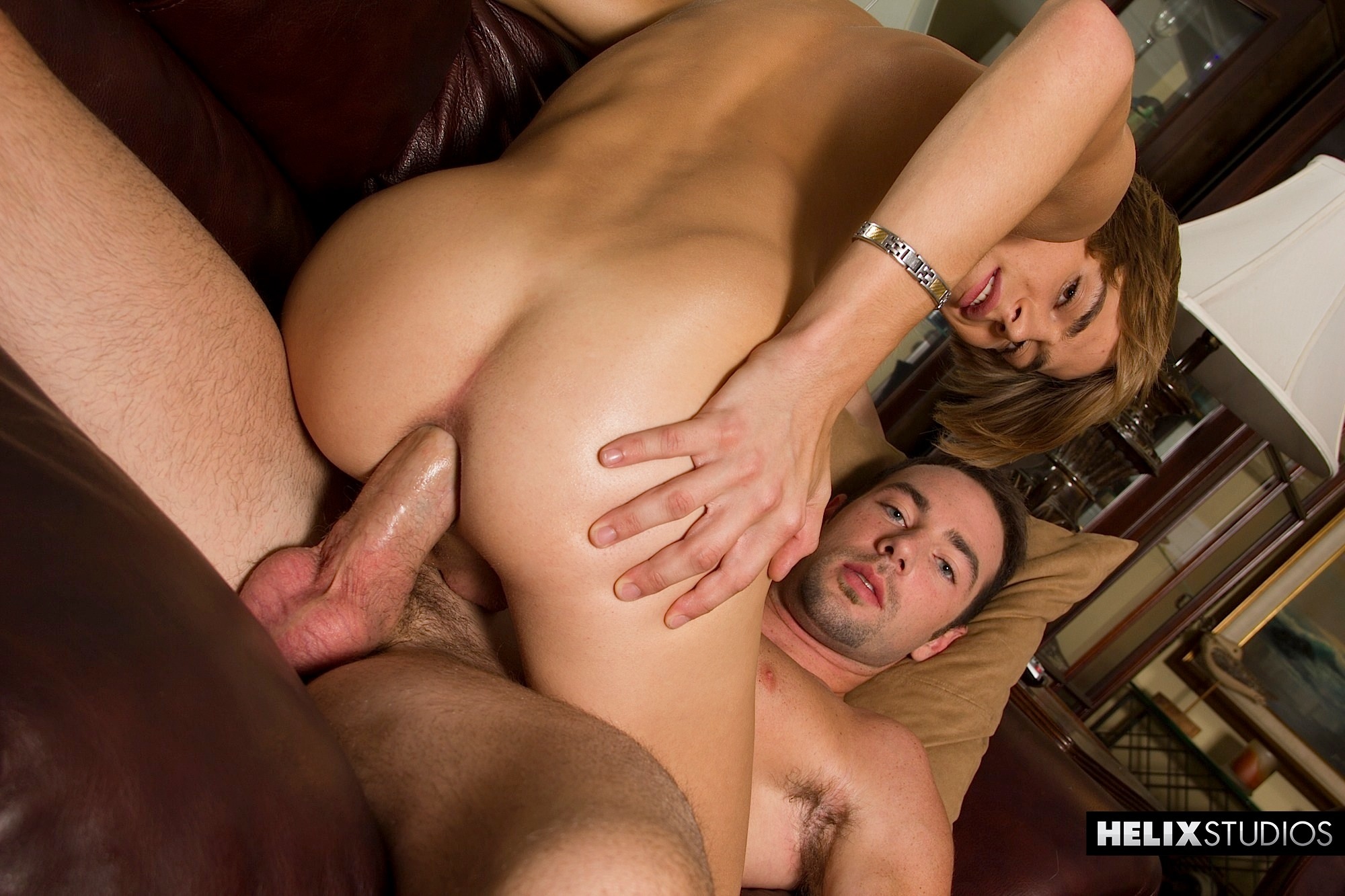 18. Hayden Clark Fucks Kyle Ross Bareback In "Kyle's Anal Application"
17. Kyle Ross, Max Carter, Luke Allen, And Roman Daniels In "Hall-O-Weenie"
Yes, Kyle and longtime former boyfriend Max Carter fuck a pumpkin in this fourgy.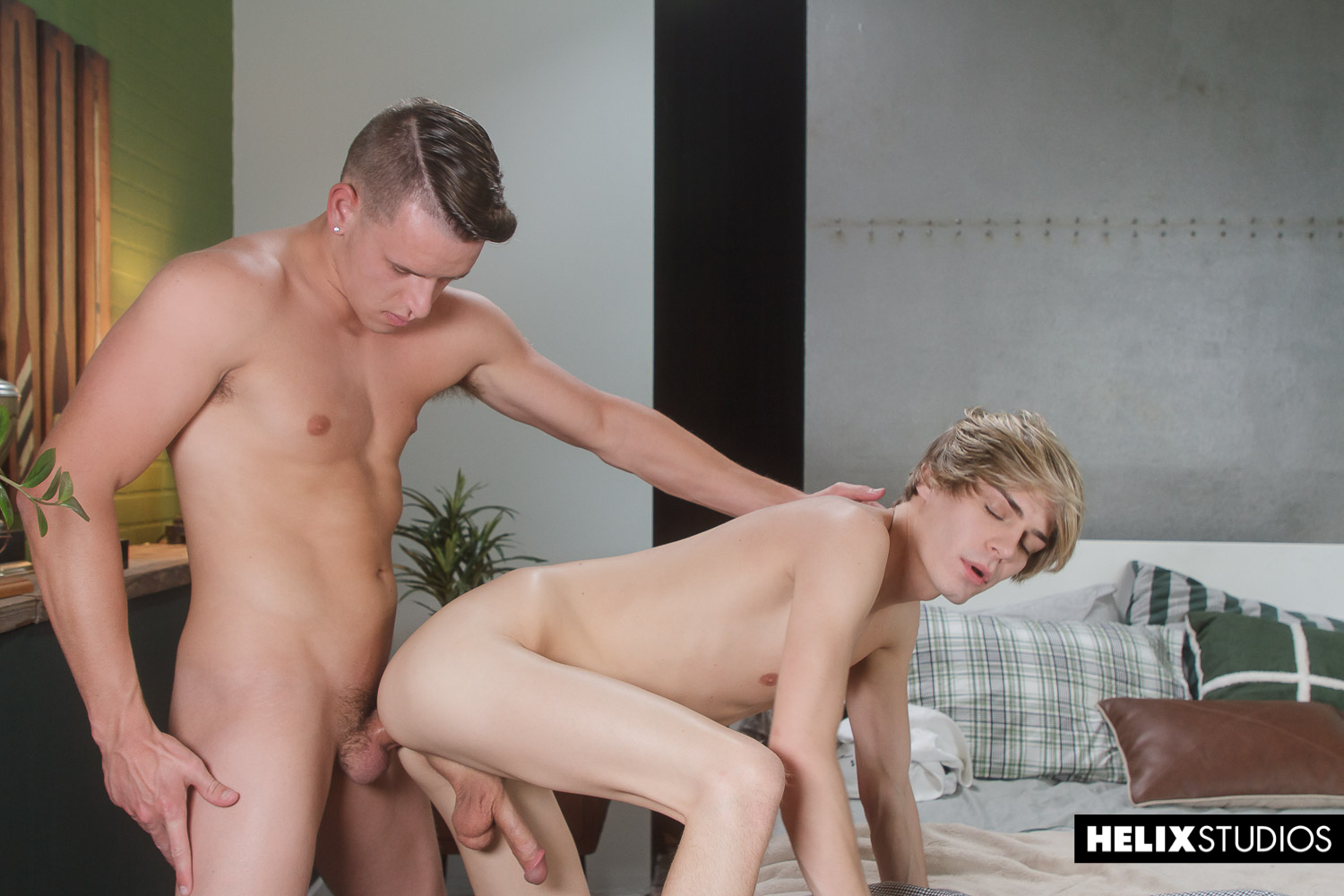 16. Shane Cook Fucks Kyle Ross Bareback In "Priorities"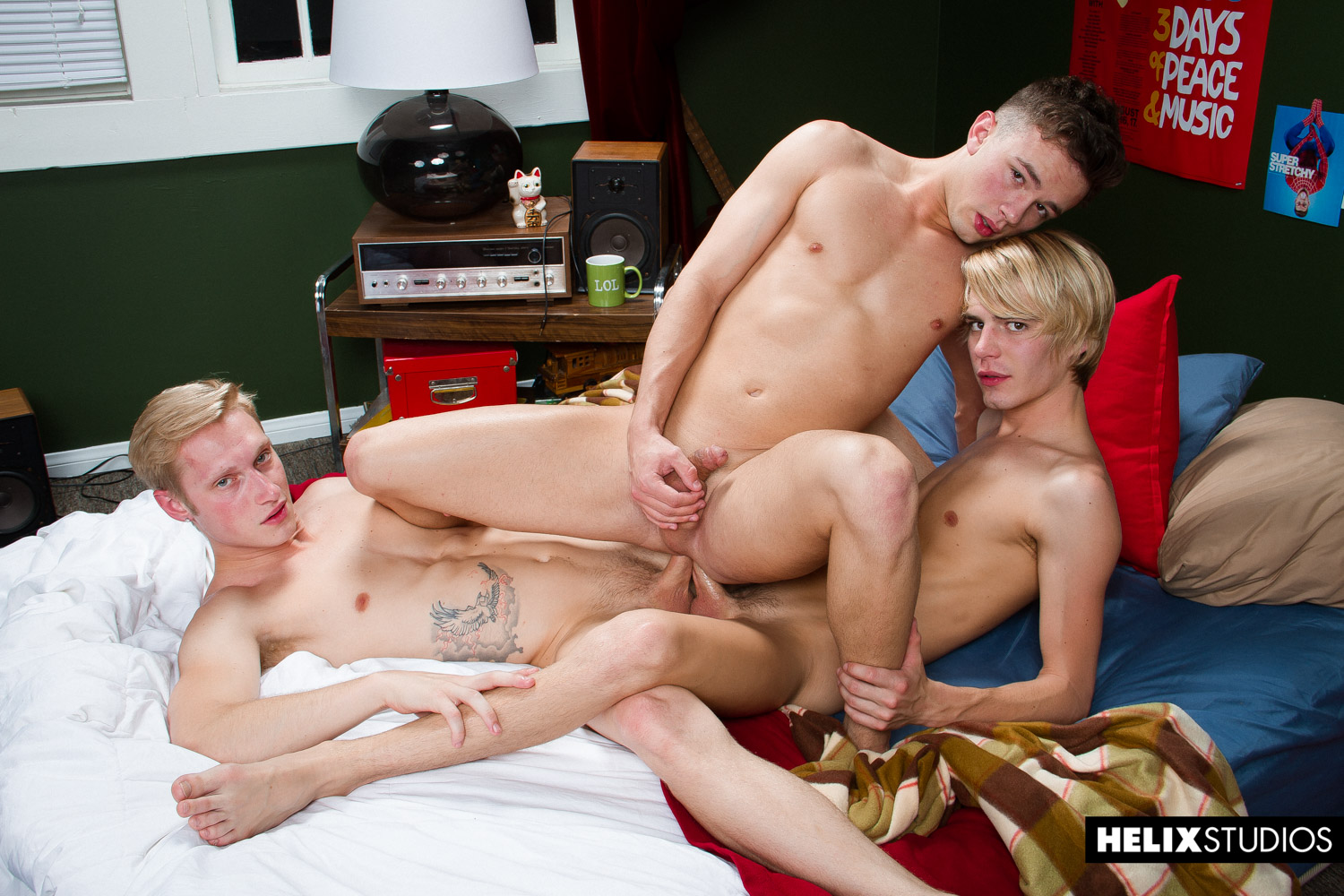 15. Kyle Ross And Max Carter Double-Penetrate Logan Cross Bareback In "Logan In The Middle"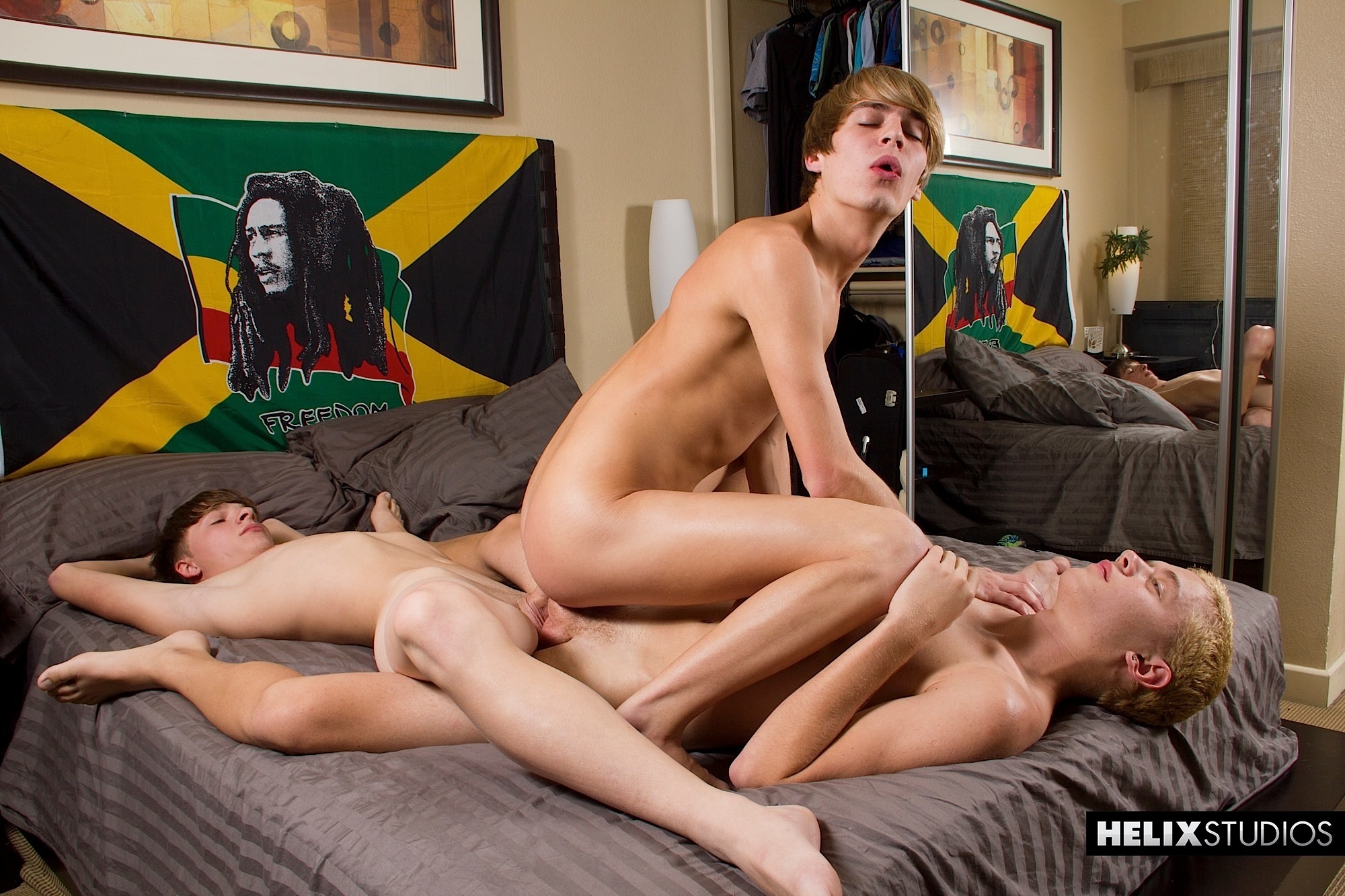 14. Kyle Ross Double-Penetrated Bareback By Ian Levine And Jessie Montgomery In "A Twilight Bareback DP"
13. Justin Owen Fucks Kyle Ross In "Mad Skillz"
12. Troy Ryan Fucks Kyle Ross In "Hosing Him Down"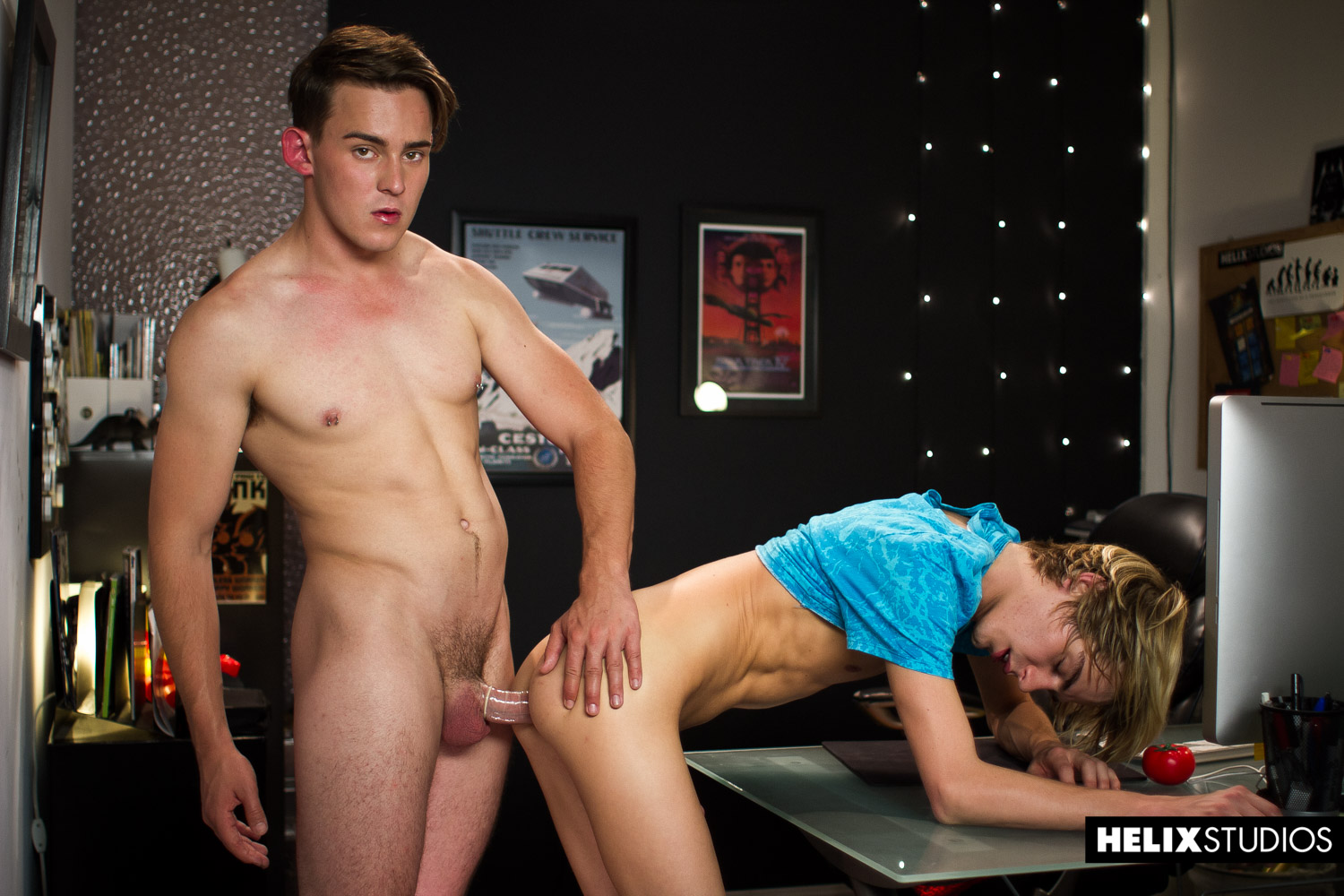 11. Josh Brady Fucks Kyle Ross In "Office Pounding"
Be sure to watch till the end, when Josh fucks a hands-free load out of Kyle.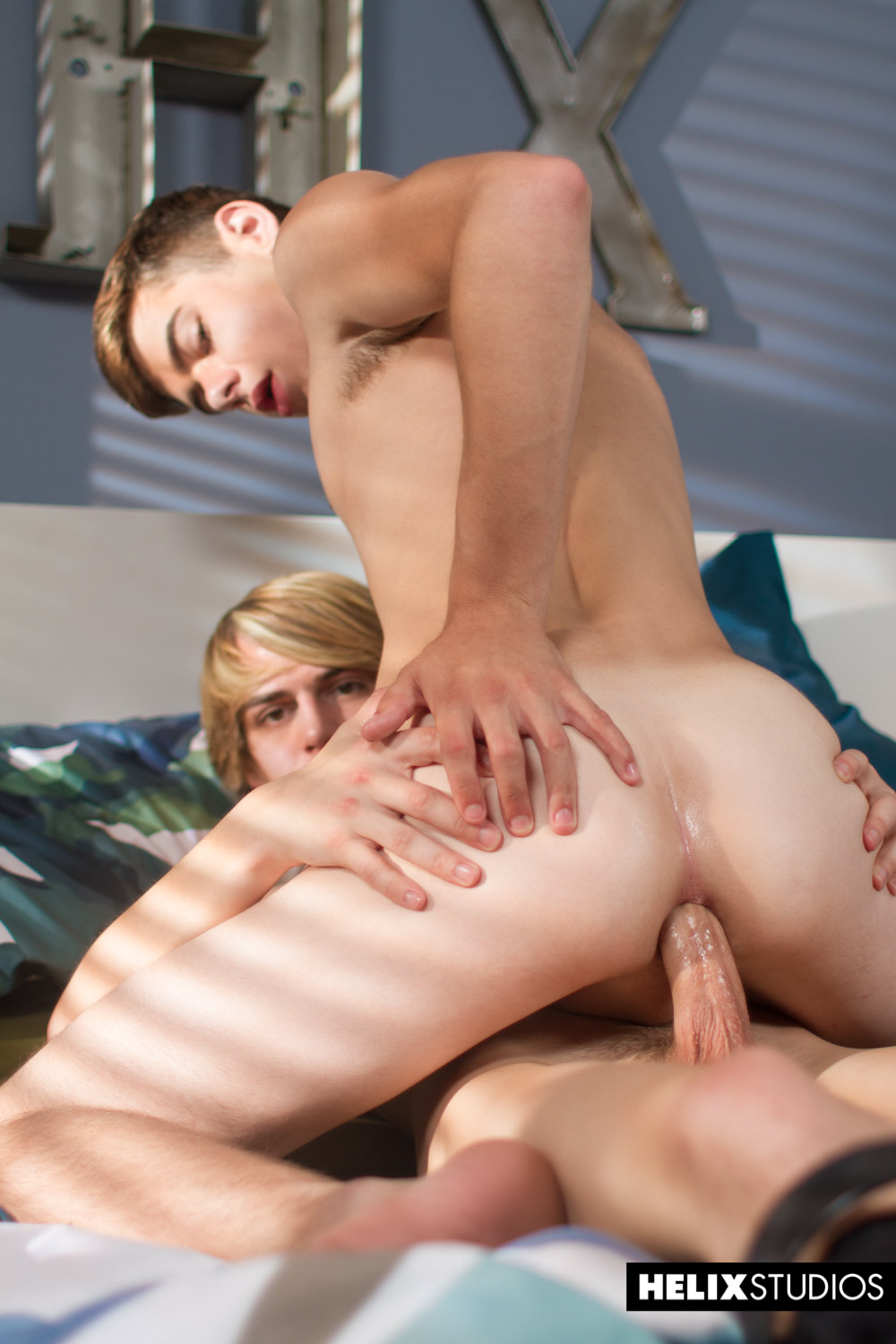 10. Kyle Ross And Joey Mills Flip-Fuck Bareback In "County Fair Flip-Fuck"
In this Str8UpGayPorn Award-winning duo from 2018, Joey and Kyle take turns fucking each other bareback.
9. Max Carter And Kyle Ross Flip-Fuck In "Kyle And Max Bang"
The first Kyle and Max duo scene ever released, this flip-fuck holds sentimental value for fans of the former powercouple.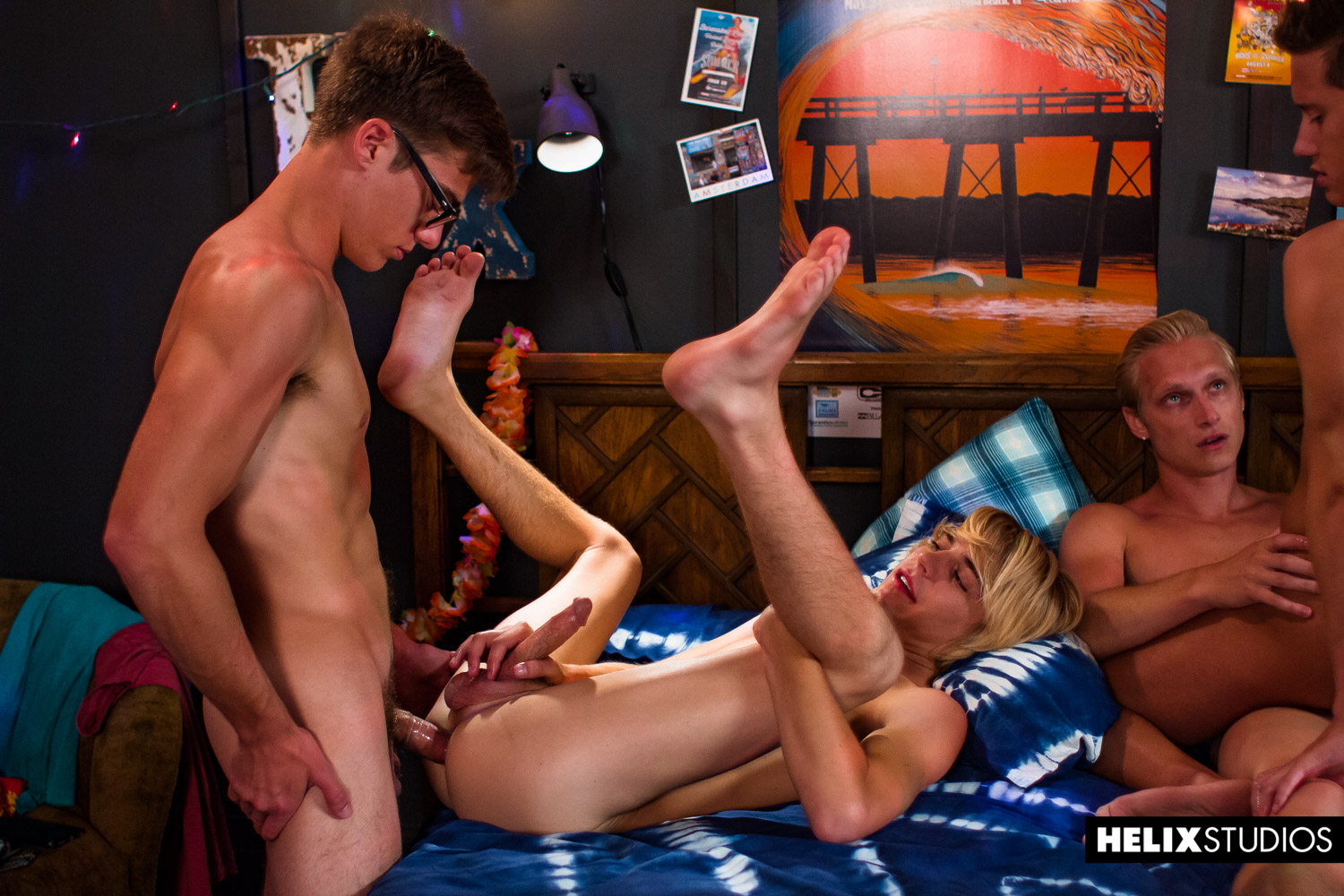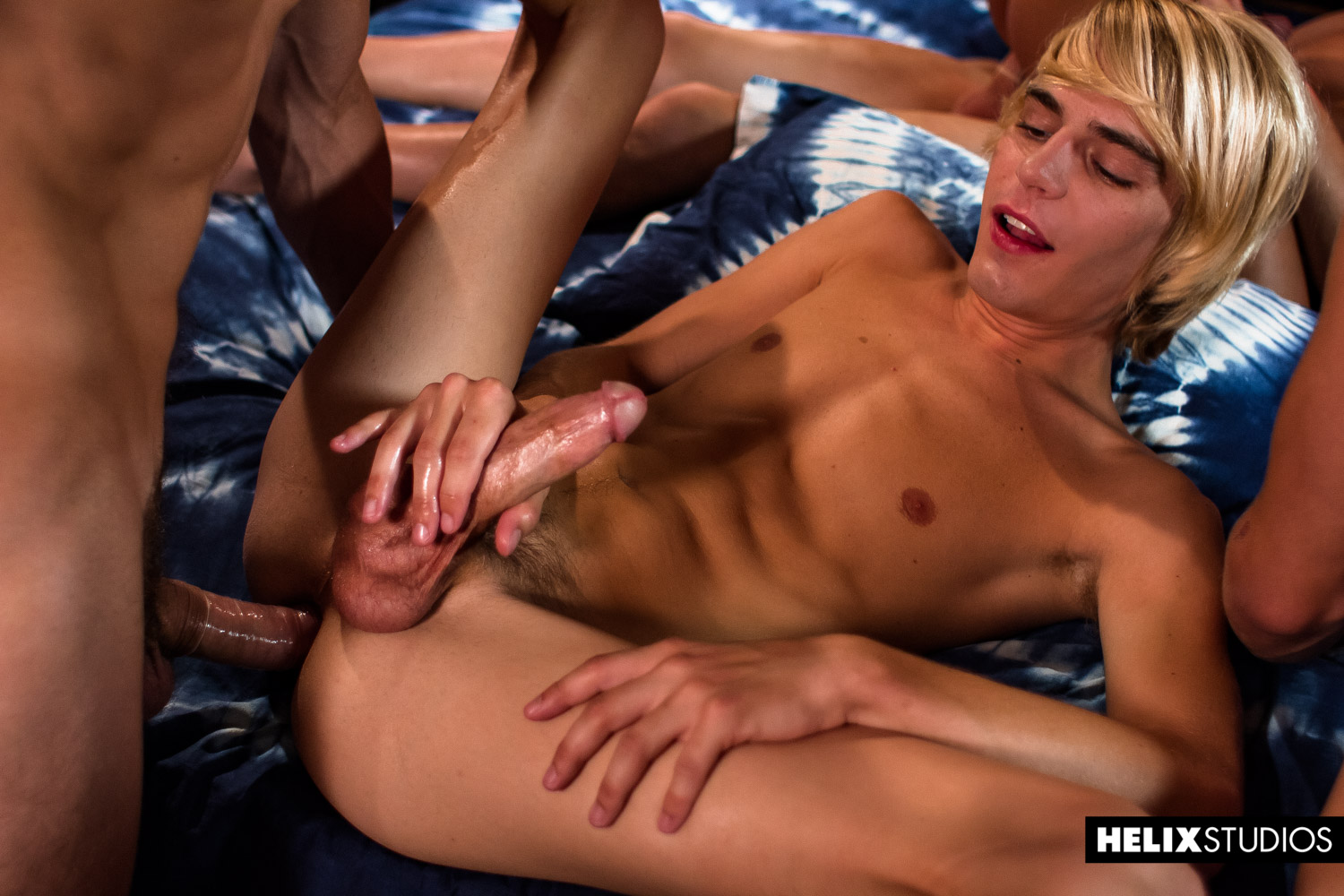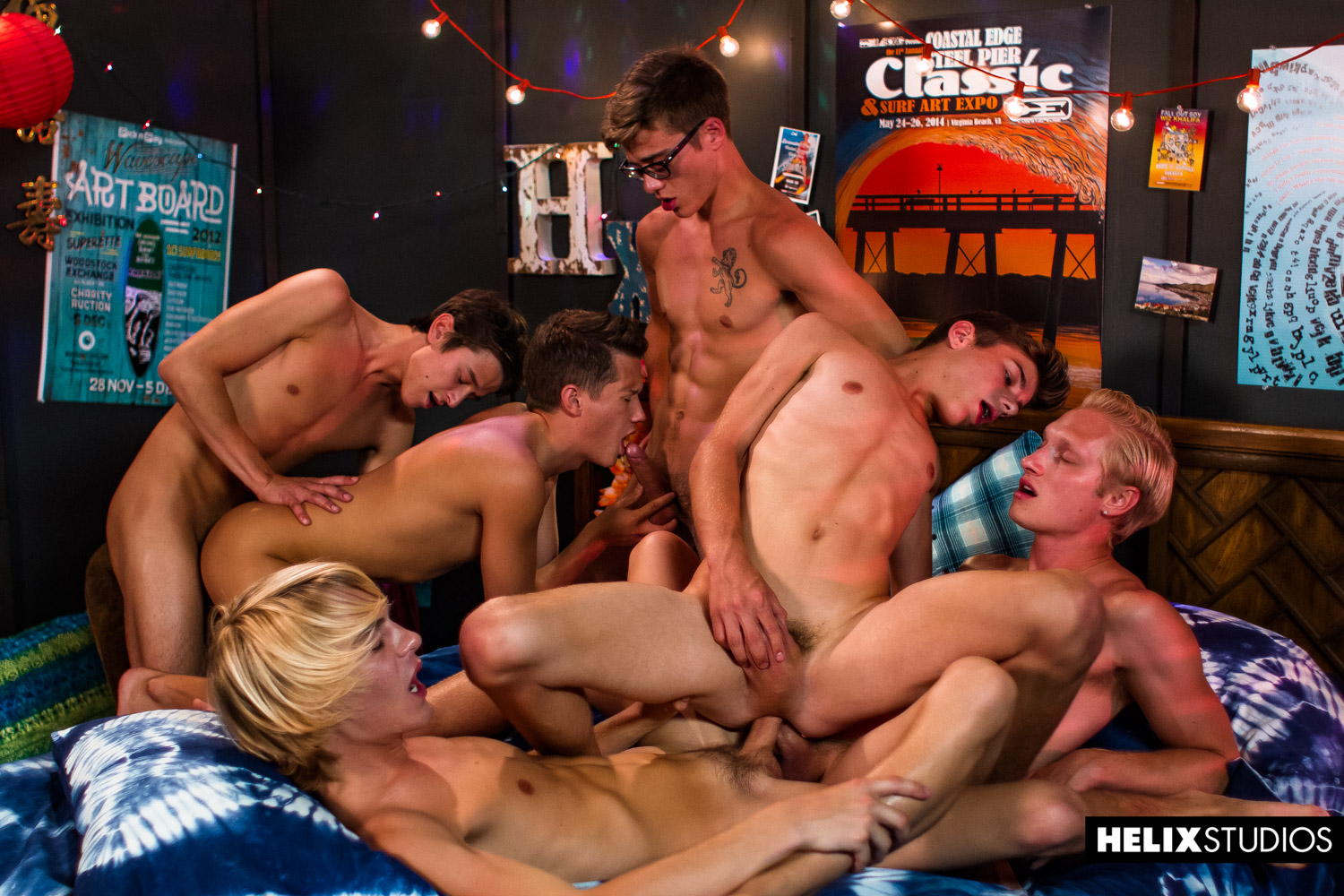 8. Kyle Ross In "Party Wave"
In one of the greatest six-man orgies of all time, Kyle showed off his versatility, first being fucked by Blake Mitchell, and then by DP'ing Joey Mills with Max Carter.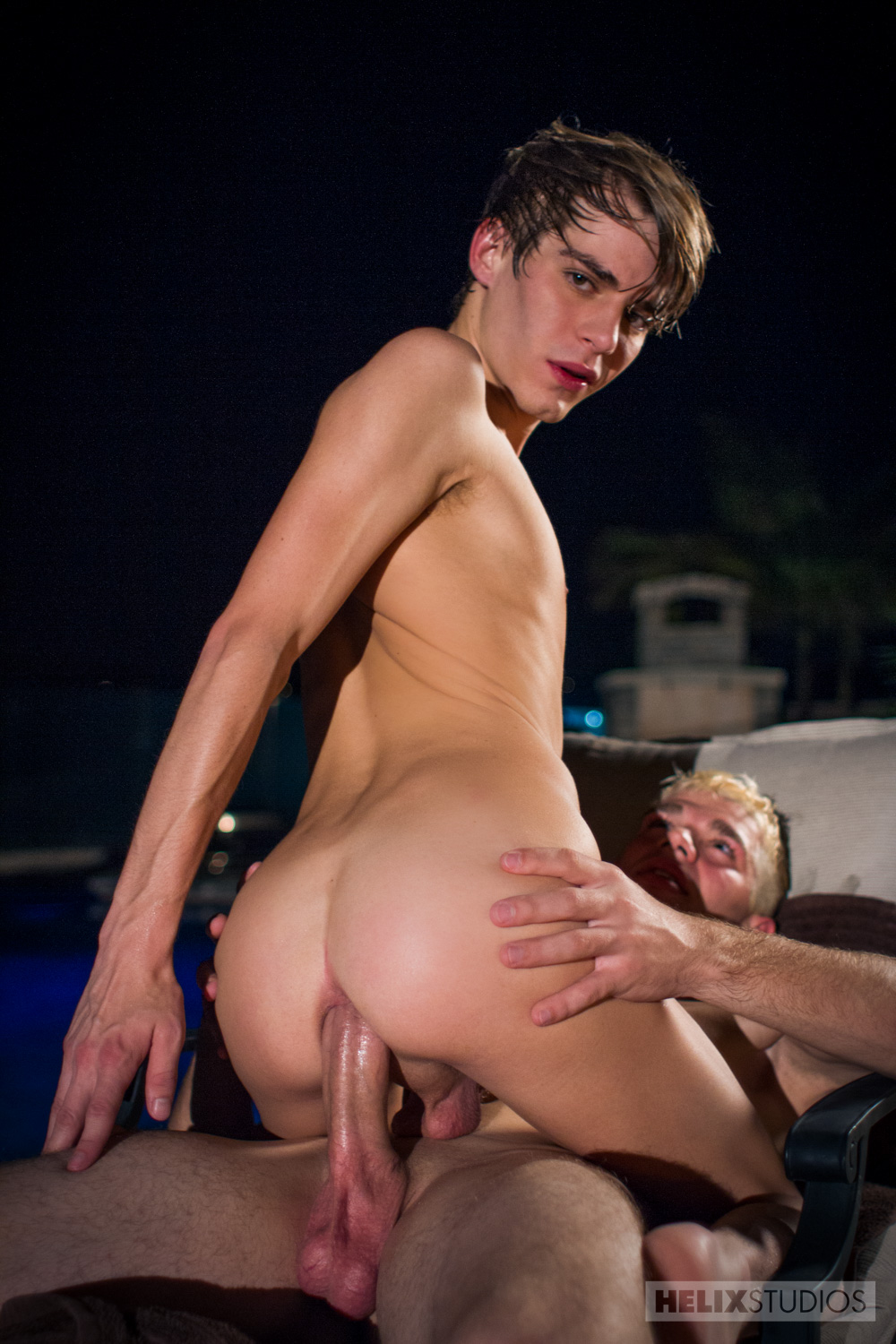 7. Dalton Briggs Fucks Kyle Ross Bareback In "Hot Tub Hookup"
With his impeccable cock-riding skills on full display, Kyle cemented his status as one of the decade's best performers in this beautifully shot duo. Clip (watch full scene here):
[
Helix: Dalton Briggs Fucks Kyle Ross Bareback
]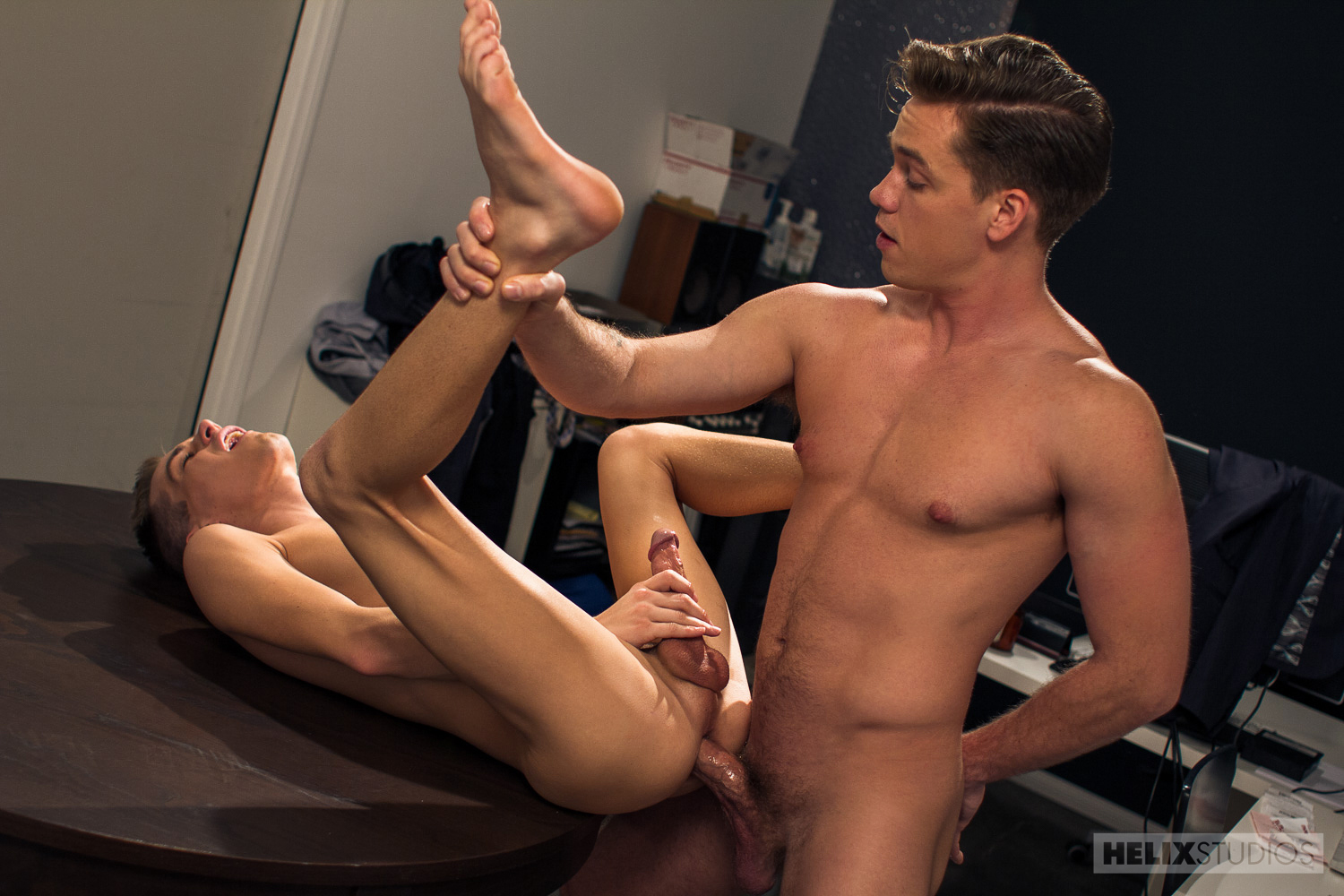 6. Lucas Knight Fucks Kyle Ross Bareback In "Executive Order"
Being inside of Kyle Ross must feel really good, because fucking Kyle made Lucas Knight shoot arguably one of the biggest loads of all time, resulting in this historic—not to mention endless!—cum facial:
[
Helix: Lucas Knight Fucks Kyle Ross Bareback
]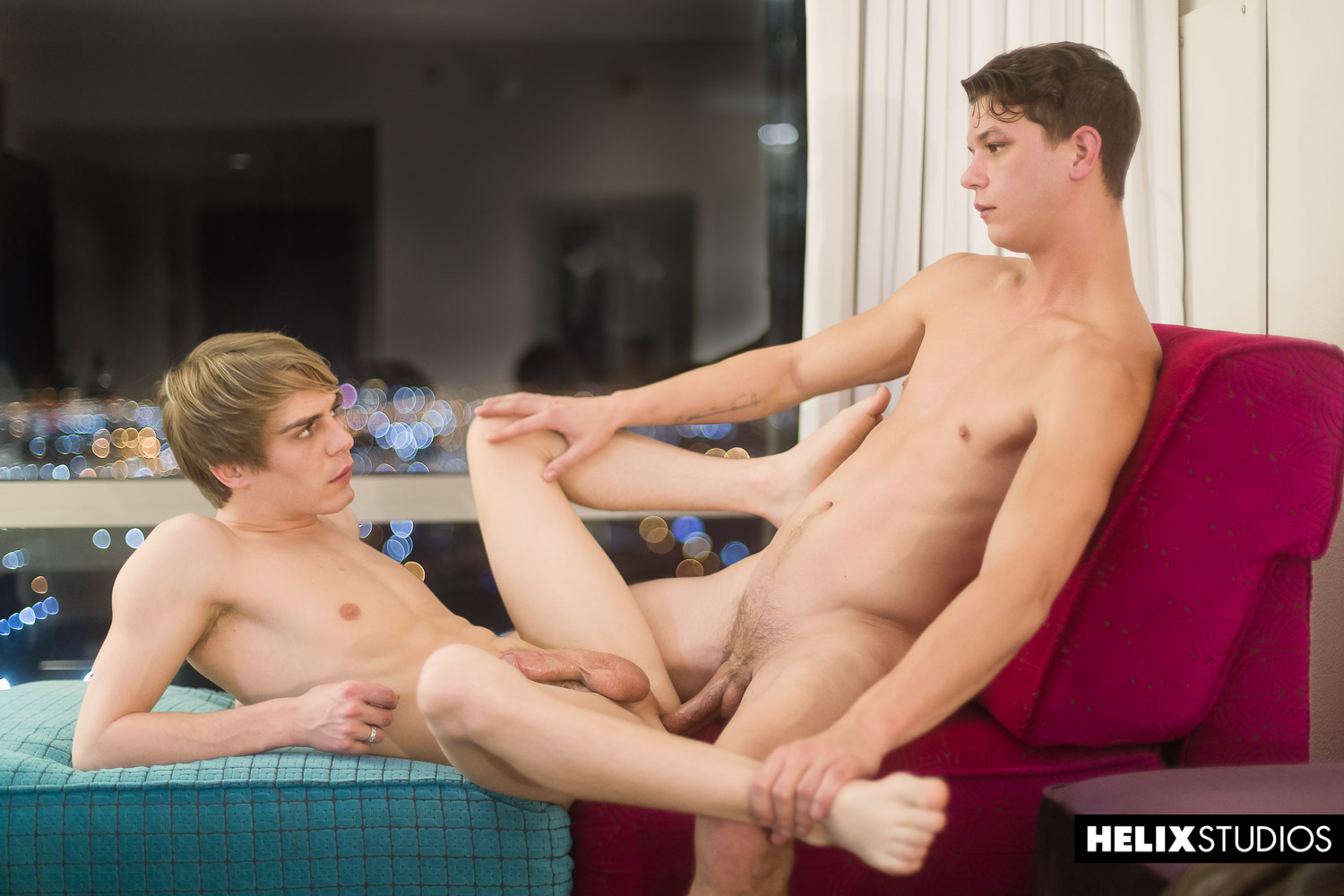 5. Johnny Hands Fucks Kyle Nights In "Vegas Nights"
One true sign of an exceptional bottom is when he's able to bring out the best performances in his tops, and Kyle's impact on Johnny Hands in their Vegas Nights (which just won Best Picture at the Str8UpGayPorn Awards) duo is a prime example of this. The best Johnny Hands performance ever, and an instant classic for Kyle.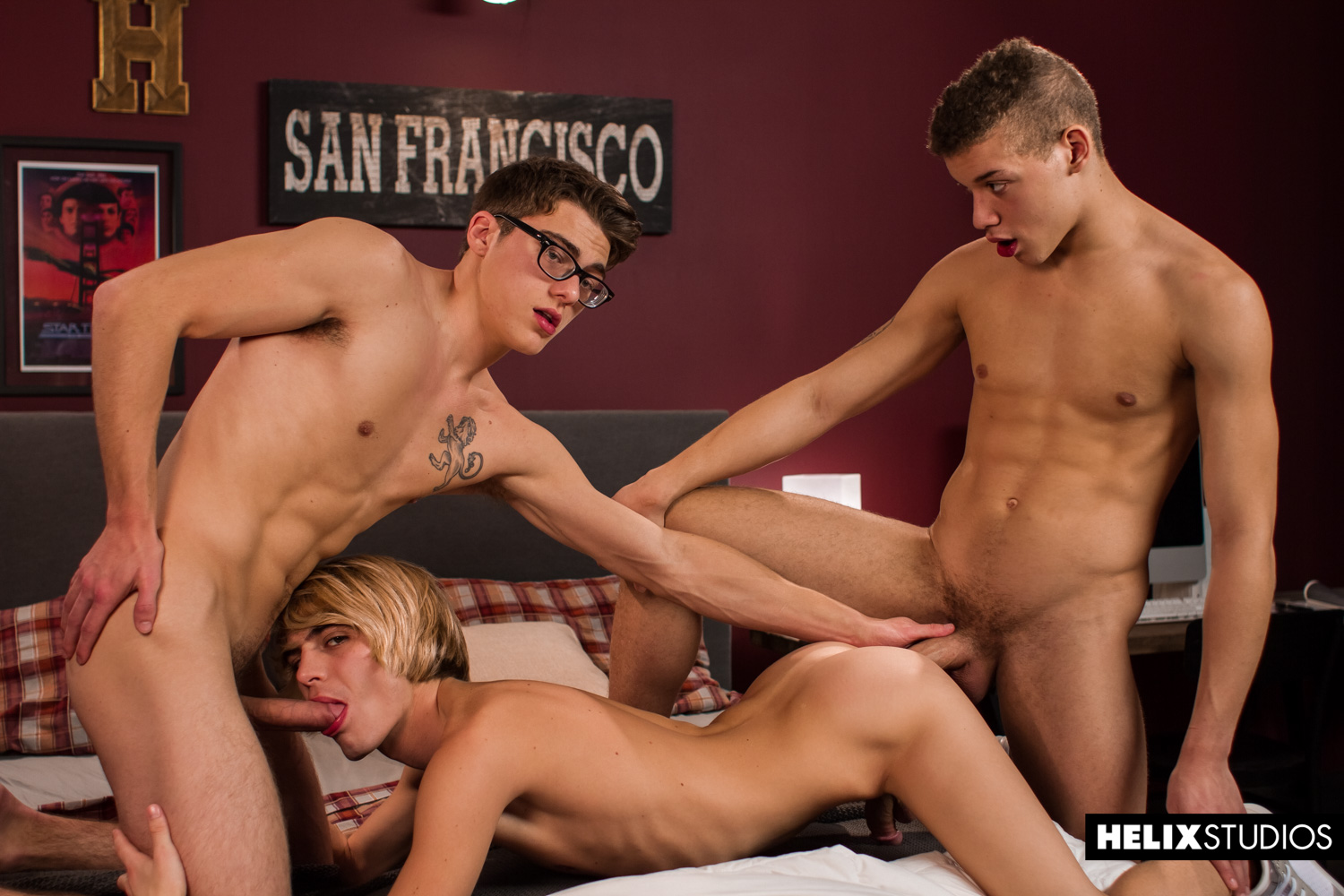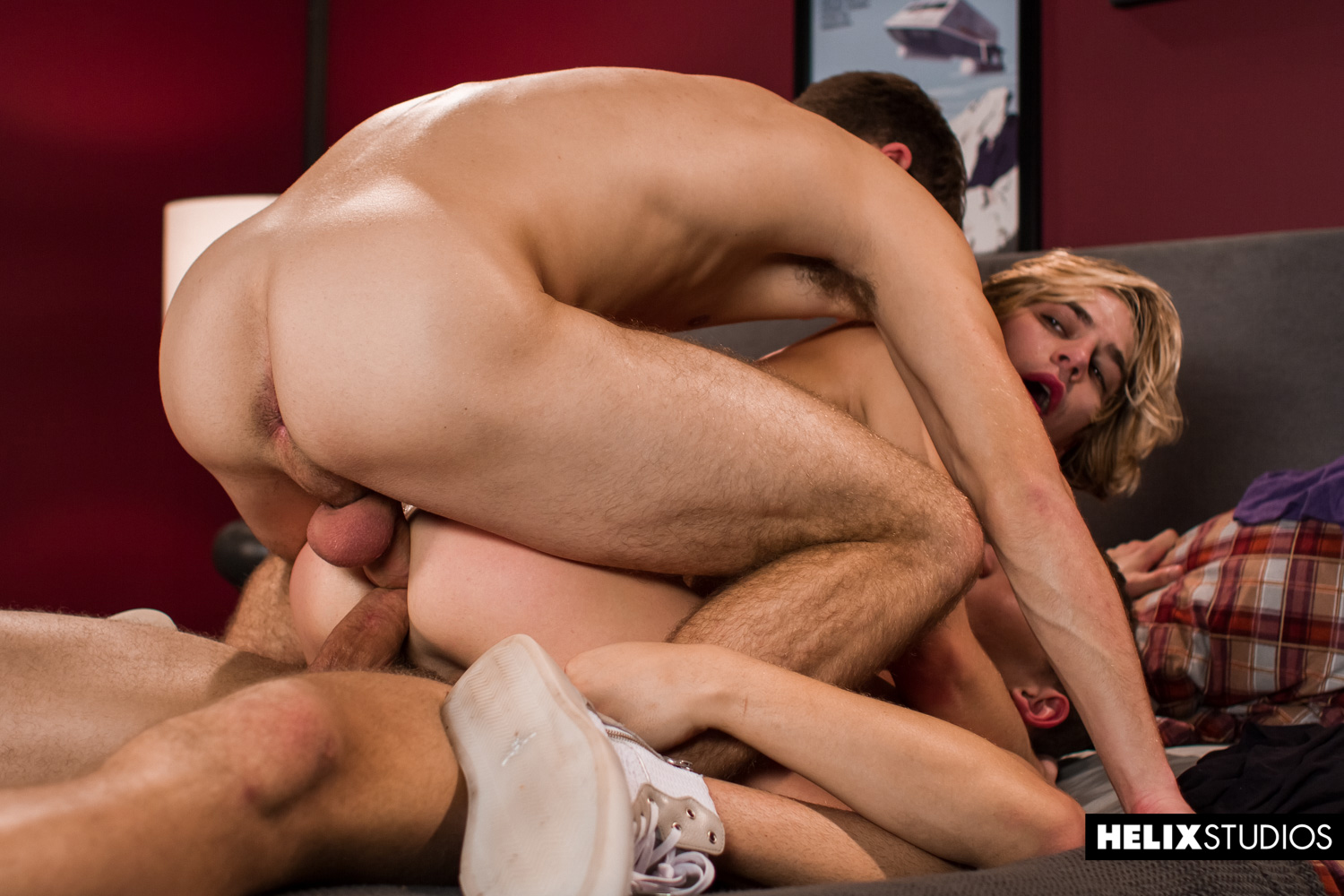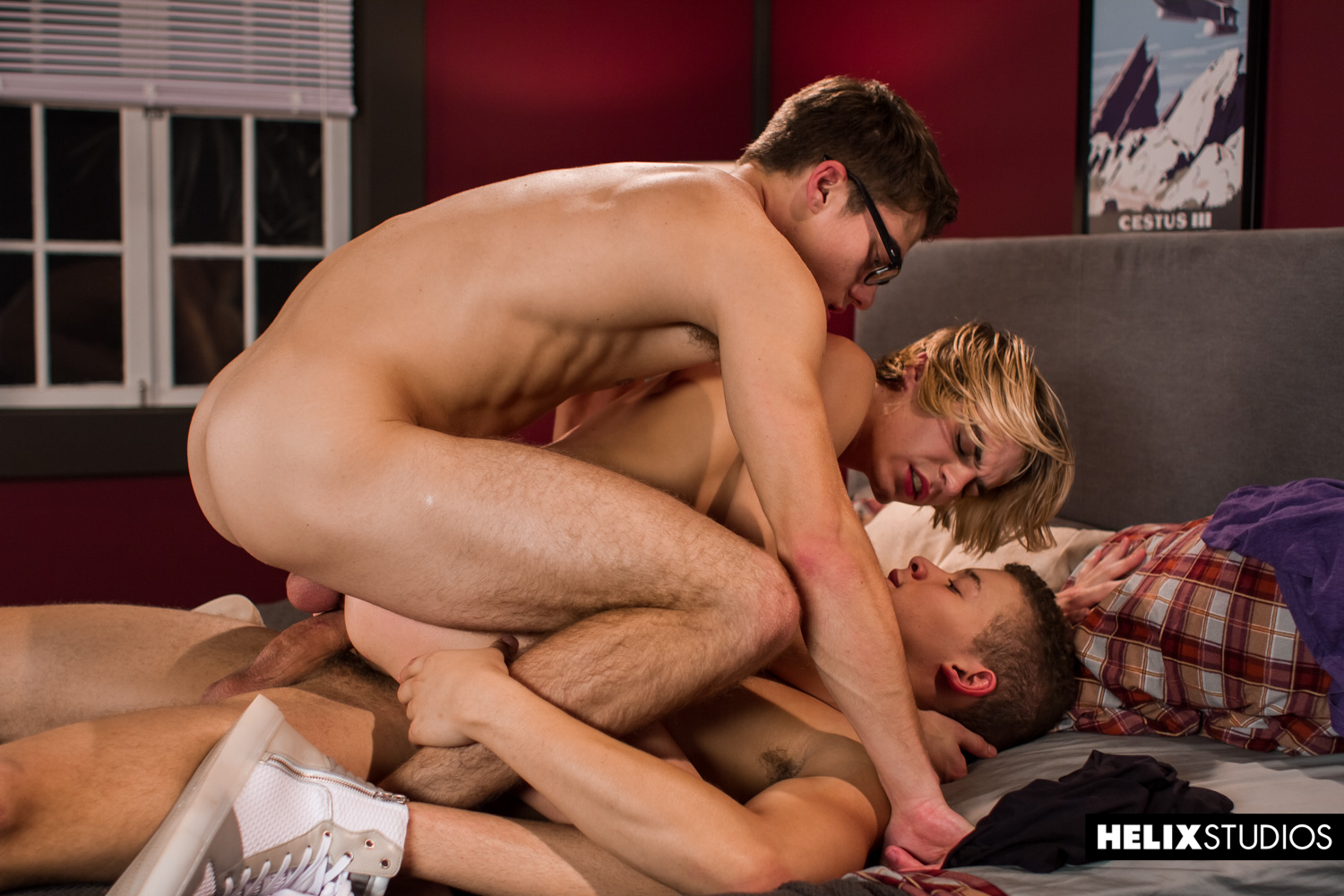 4. Blake Mitchell And Corbin Colby Double-Penetrate Kyle Ross In "Two Good To Be True"
While this might be a dream DP for any bottom, I couldn't believe it was really happening when I first watched this three-way back in 2016, and I still can't really comprehend how both of these giant cocks were able to fit inside of Kyle's butt. Leave it to Kyle to accomplish the impossible.
3. Ashton Summers Fucks Kyle Ross Bareback In "Kyle's Crush"
I'll never forget when Ashton Summers made Kyle Ross accidentally cum early, right in the middle of their flawless fuckfest: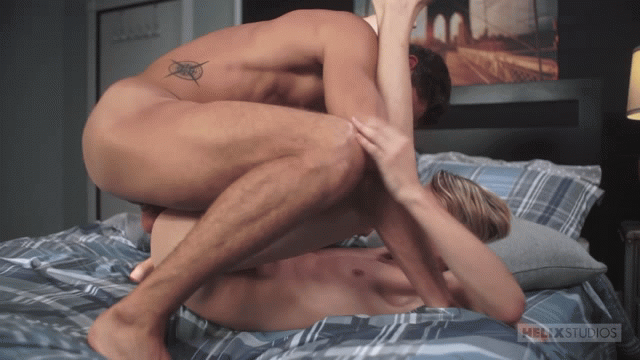 It's nut-busting mistakes like this that brought an authenticity to Kyle's scenes, and it proves just how much he enjoyed performing. Of course, while being fucked by someone like Ashton Summers, can you blame Kyle for cumming early?
I'll also never forget Ashton's cum facial for Kyle at the end of the scene (I doubt Kyle will ever forget this one either):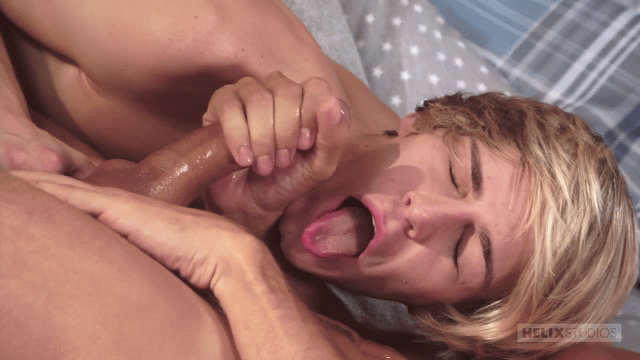 [Helix: Ashton Summers Fucks Kyle Ross Bareback]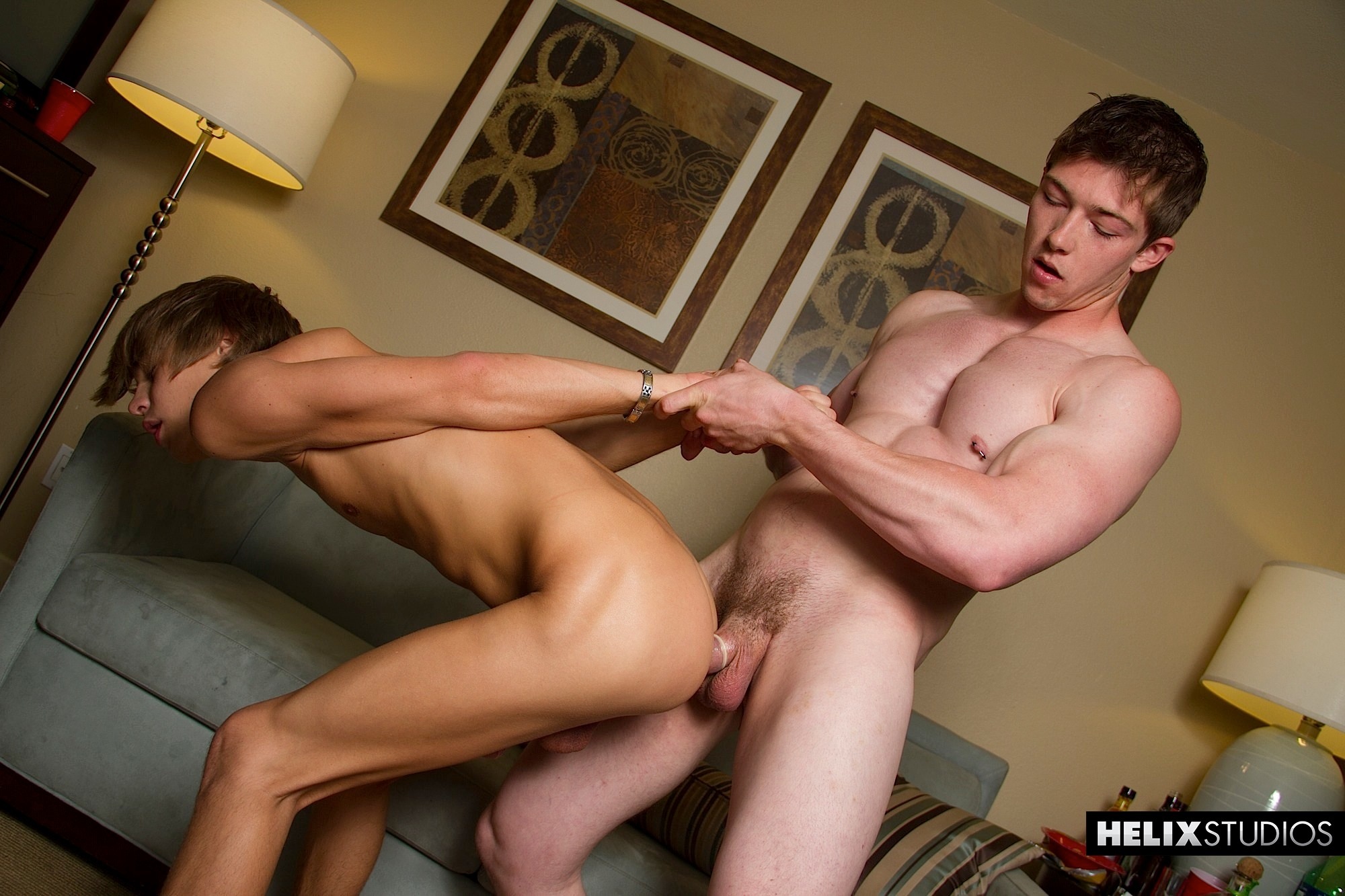 2. Will Parks Fucks Kyle Ross In "Brute Force"
Ripped muscle top Will Parks pounds Kyle in multiple positions, including a mid-air fuck session where Kyle holds his own against Will, managing to bounce up and down on his top's cock as Will jackhammers Kyle's ass. Then, Will puts Kyle down on the ground, holds his hands behind his back, and delivers the most aggressive on-camera pounding that Kyle has ever withstood. Clip (watch full scene here):
[
Helix: Will Parks Fucks Kyle Ross
]
1. Calvin Banks Fucks Kyle Ross Bareback In "When Bae Is Away"
Pairing two of the finest performers of their generation in one scene was a no-brainer. Plus, the bigger the top's dick, the better performance you're guaranteed from Kyle Ross, as he loves a challenge. Here's Kyle conquering Calvin's cock in his most perfect gay porn scene ever:
[
Helix: Calvin Banks Fucks Kyle Ross Bareback
]