And The Award For Best Use Of A Mirrored Wall In A Gay Porn Scene Goes To: Helix's Luke Wilder And Marcell Tykes
The 2018 Str8UpGayPorn Awards don't have a category for Best Set Design (or Best Duo Fucking In Front Of A Mirror?), but after today's Helix's update, we might have to add the category at the 2019 ceremony.
Luke Wilder and Marcell Tykes would look good in any scenario or position, but watching them fuck up against the mirrored wall gives us one of the greatest gay porn visuals of the year.
Luke's body is somehow even more ripped and more hot than the last time we saw it, and juxtaposed with Marcell's tight and toned frame, this is the perfect duo.
Luke fucks the cum out of Marcell today, and then he shoots his own explosive load all over him, squirting all the way up to Marcell's face for a full body hose-down. Fuck: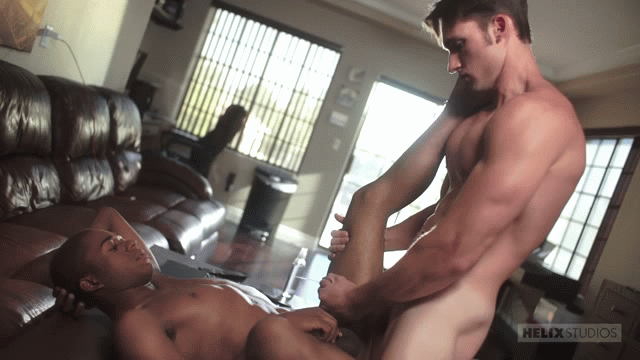 Trailer (watch full scene here):
[
Helix: Luke Wilder Fucks Marcell Tykes
]