Joey Mills Double-Penetrated Bareback During 6-Way Fuckfest With Angel Rivera, Josh Brady, Cameron Parks, Corbin Colby, And Luke Wilder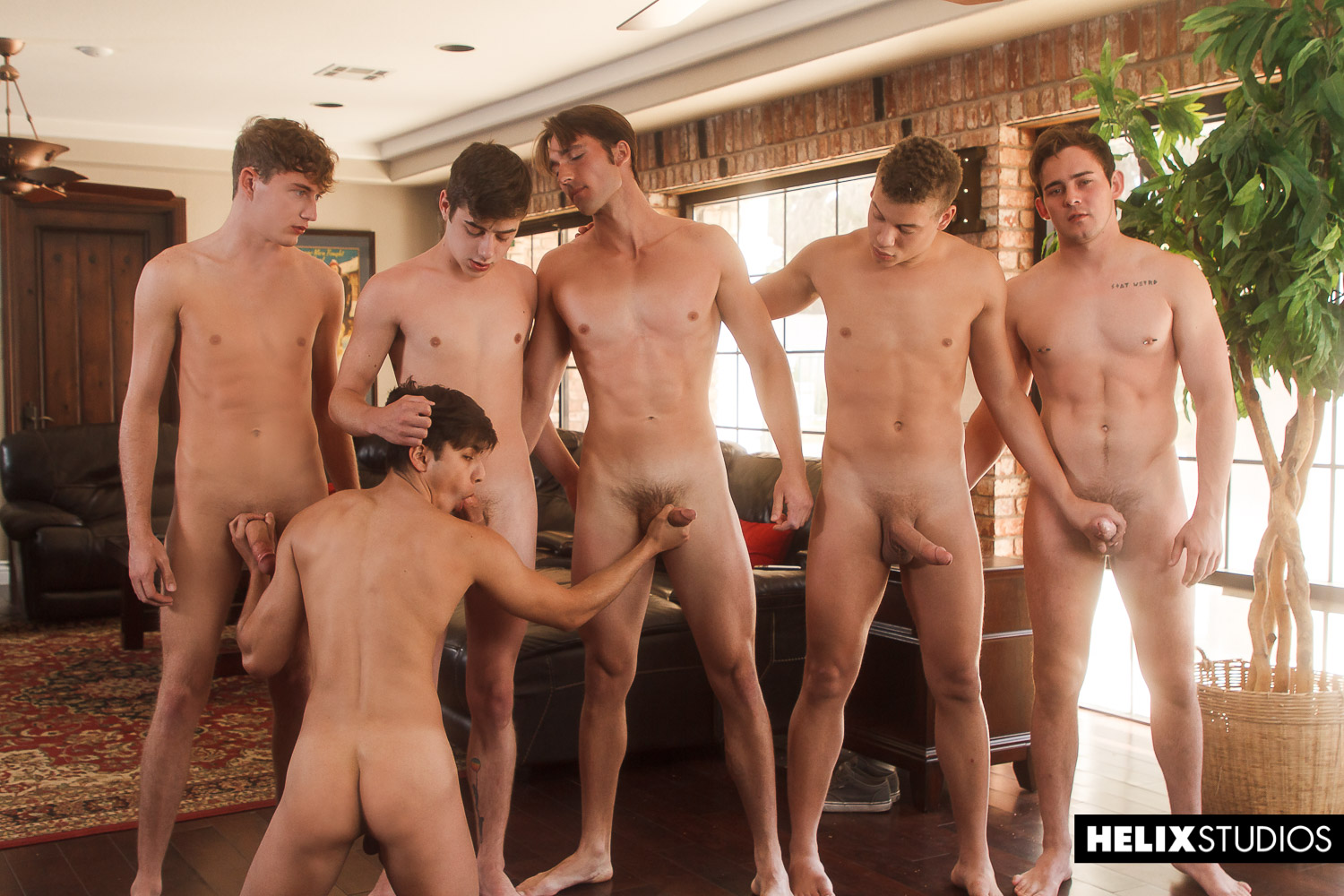 Helix's first orgy of 2018 is here, and it stars a sextet of the studio's most popular performers. As seen above, from left to right: Cameron Parks, Angel Rivera, Joey Mills, Luke Wilder, Corbin Colby, and Josh Brady.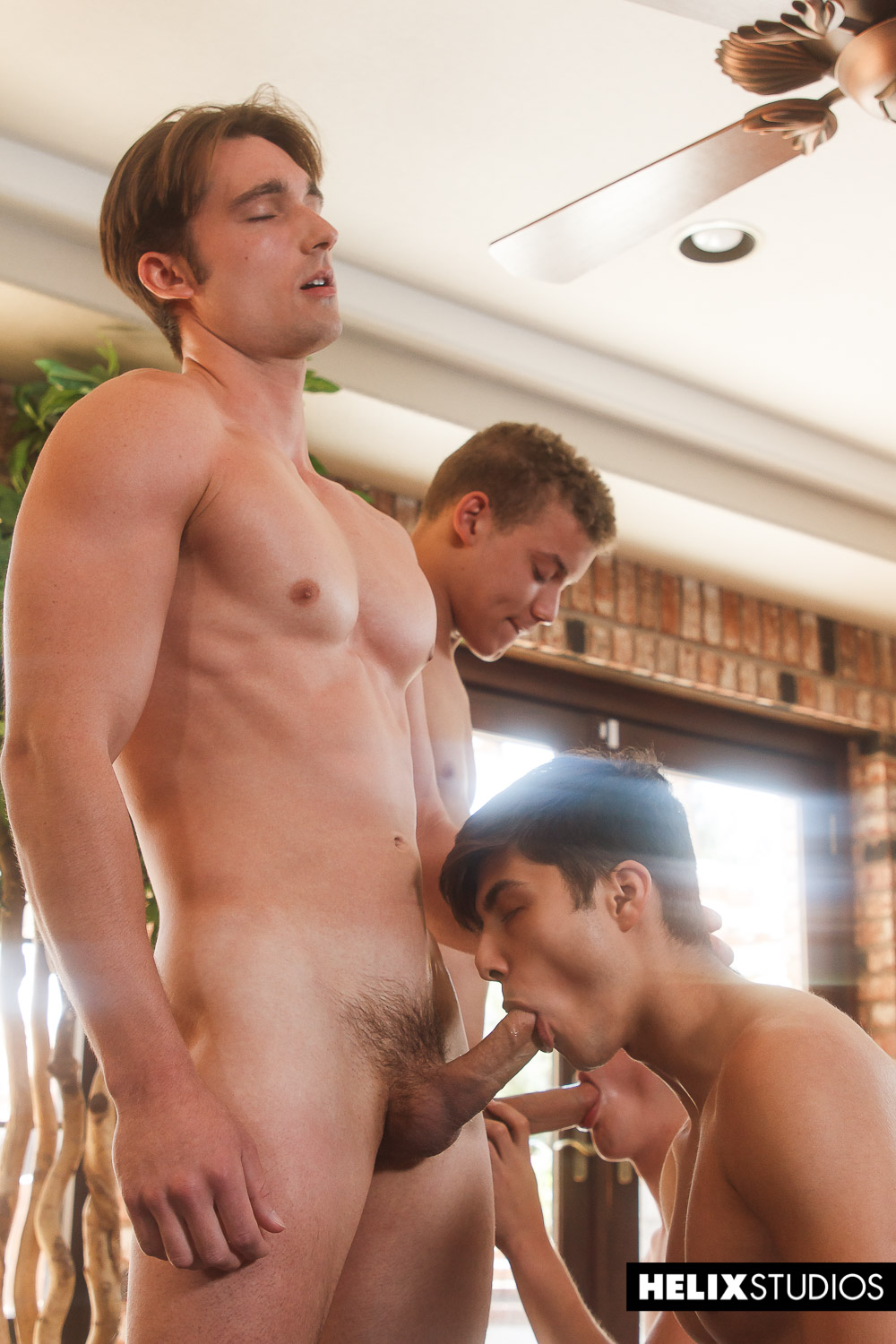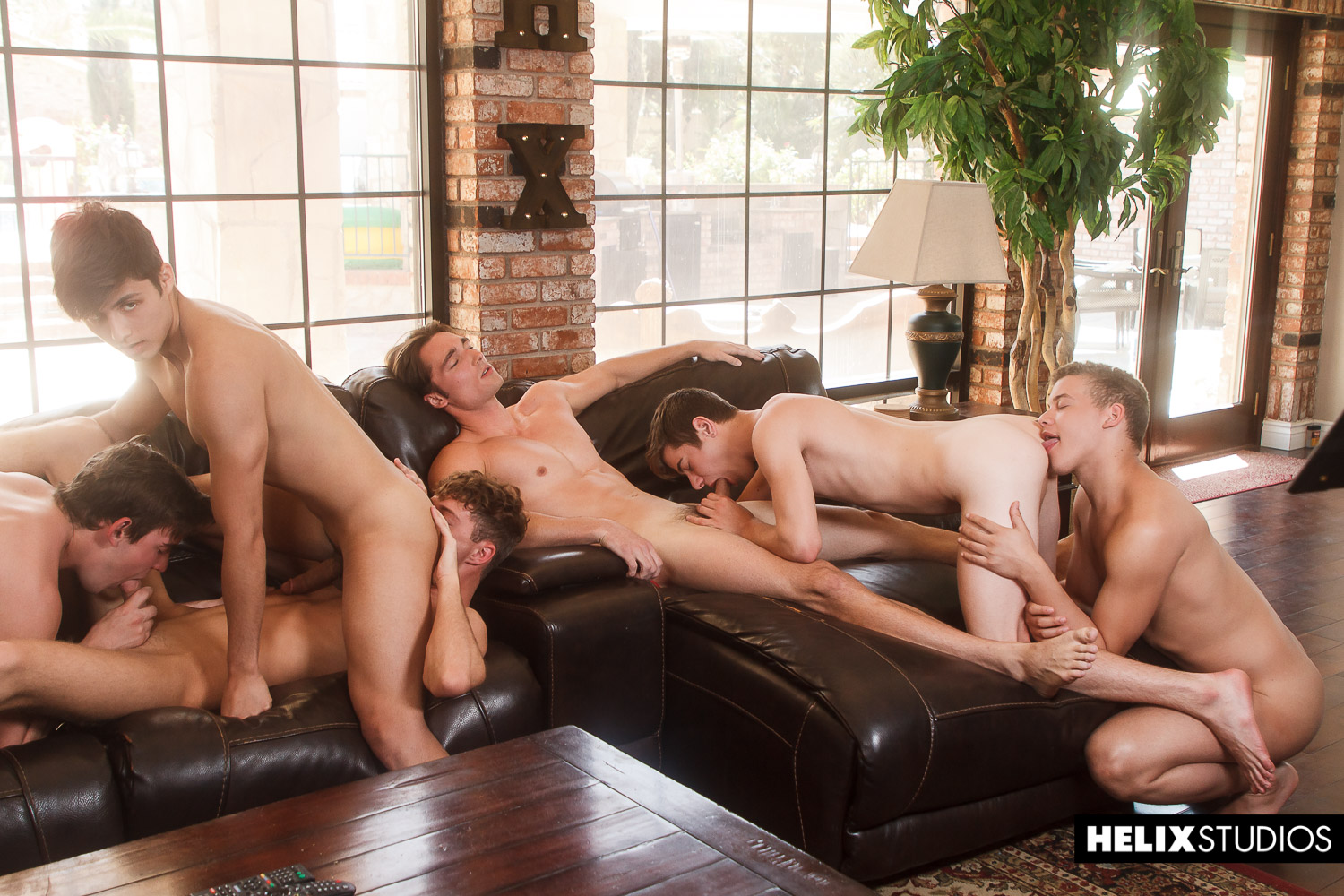 While many of these models have fucked each other before in previous scenes, this is the first time they've all been together. Also, this is the first scene featuring Joey Mills and Angel Rivera since controversy erupted last month over allegations of their affair.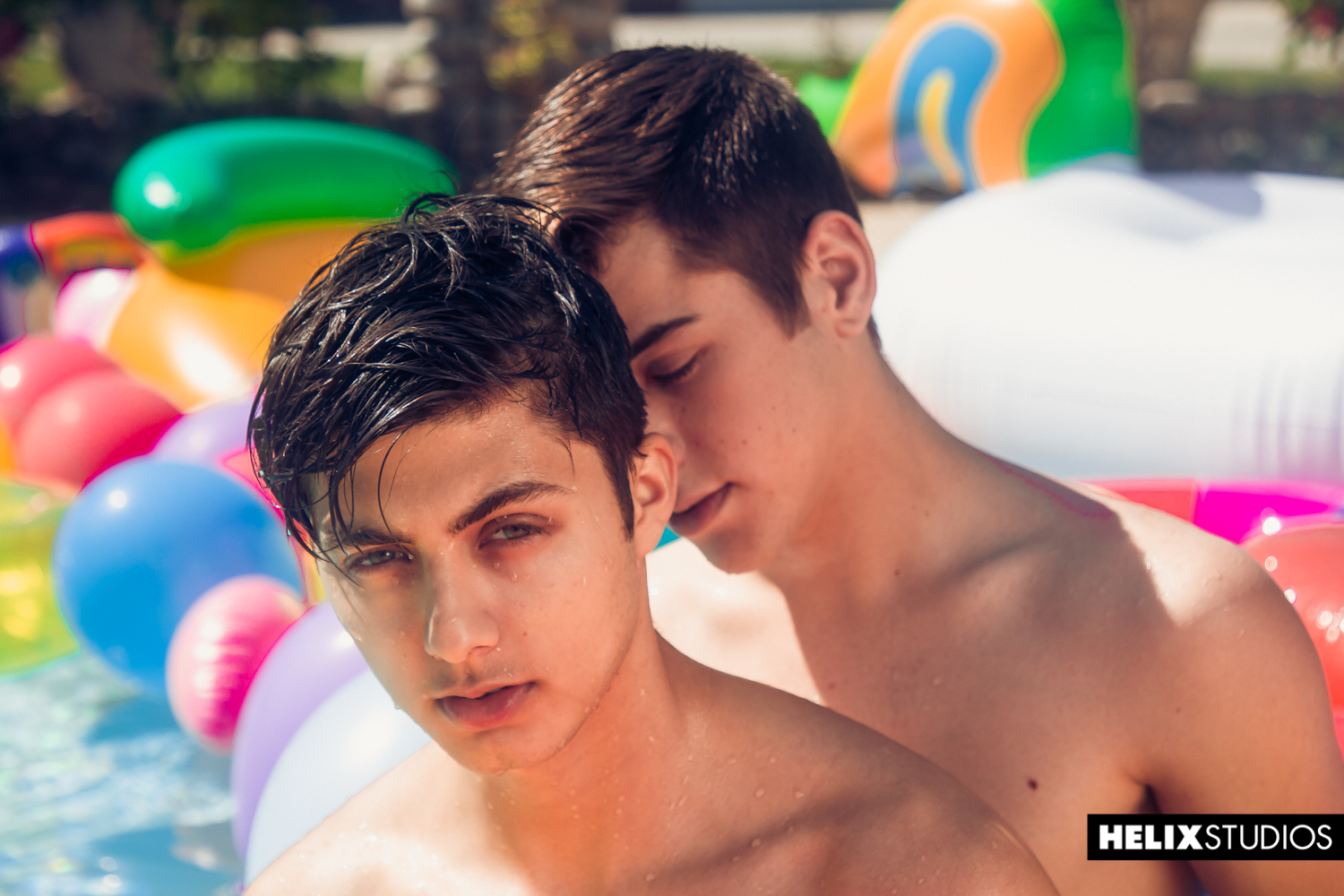 Cameron Parks, Angel Rivera, and Joey Mills do the bottoming in this scene, while Luke Wilder, Josh Brady, and Corbin Colby do the topping.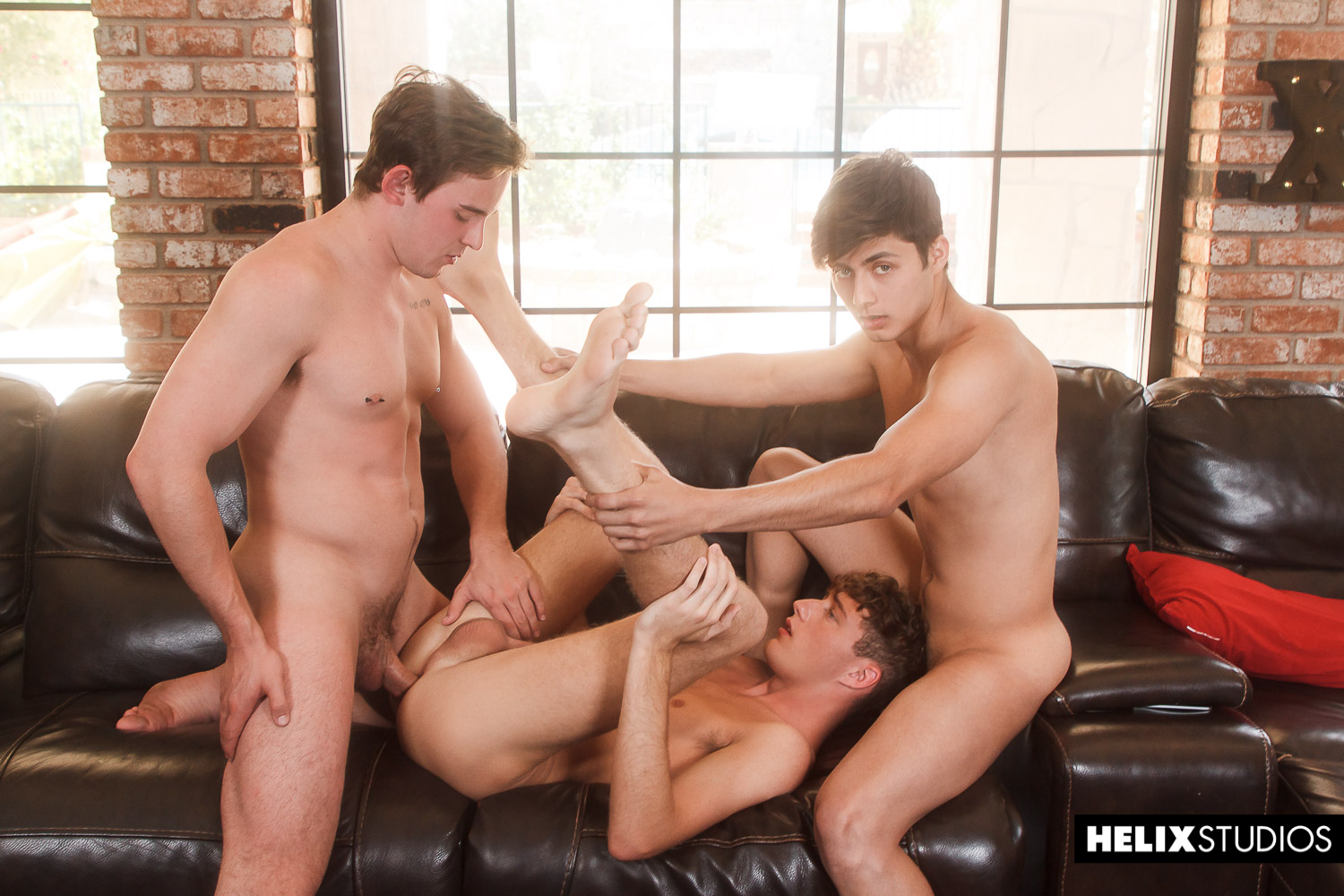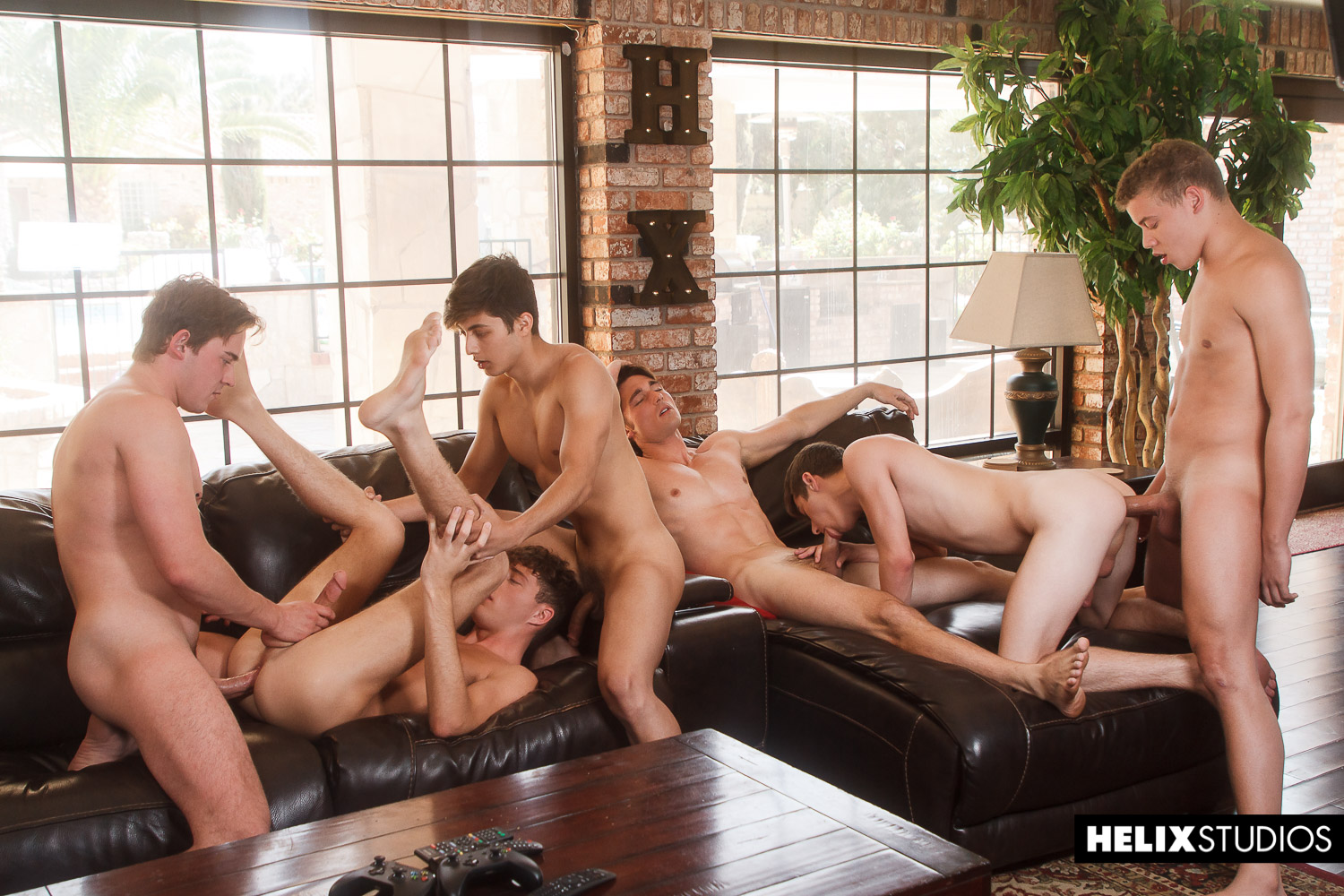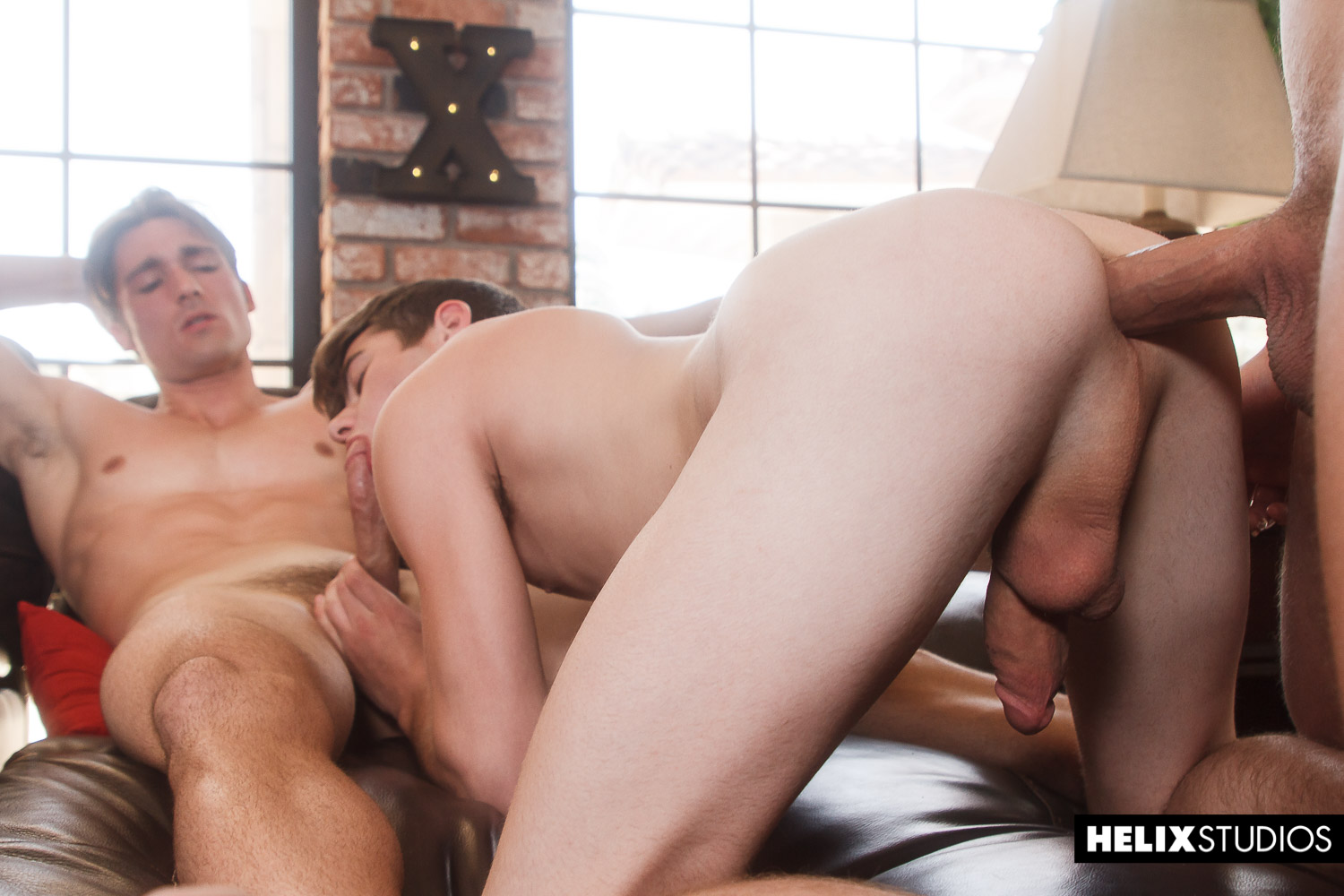 The highlight of this orgy is the double-penetration of Joey Mills. It's been two years since Joey was DP'd in the Lifeguards finale, and his tops this time are Josh Brady and Corbin Colby. This is so much cock to take at once, so please bow down to Joey: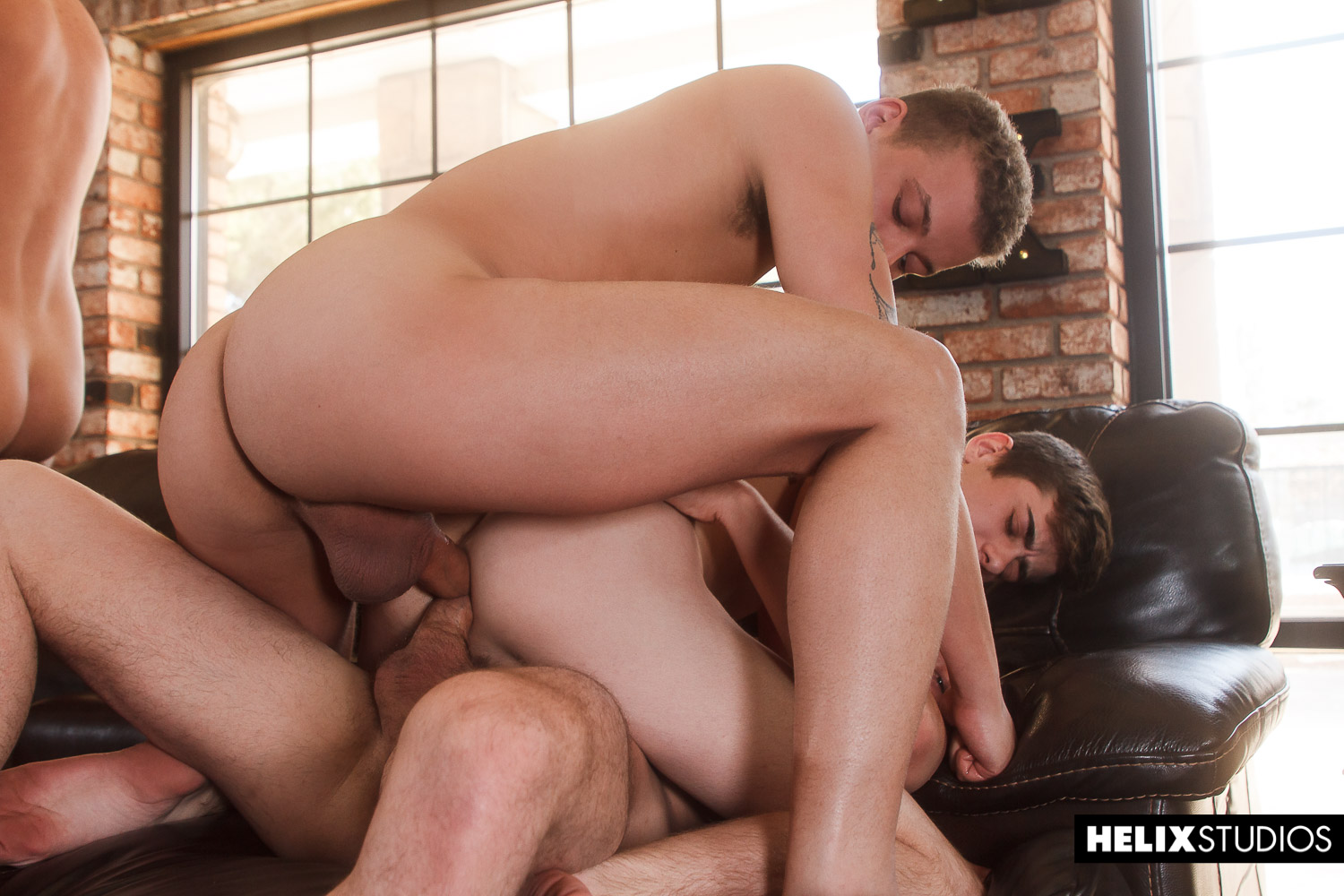 This is one of the best double penetrations of 2018, and I think Josh Brady would agree, because the combo of Corbin's cock and Joey's hole sends him over the edge, and he actually cums inside of Joey during the DP. Josh announces that he's cumming during the DP, and when he and Corbin both pull out, their cocks are covered in cum, and Joey's hole is leaking. It's the kind of creampie you rarely see.
Another highlight a few minutes later is Luke Wilder and Corbin Colby cumming onto Angel Rivera's hole, and Cameron Parks giving Angel a cum facial. Trailer (watch full scene here):
[
Helix: Joey Mills, Corbin Colby, Josh Brady, Cameron Parks, Angel Rivera, And Luke Wilder's Bareback 6-Way
]