Today In Canadian Male Strippers Having Gay Bareback Anal Sex: Malik Delgaty Fucks Nate Rose Raw And Cums All Over His Ass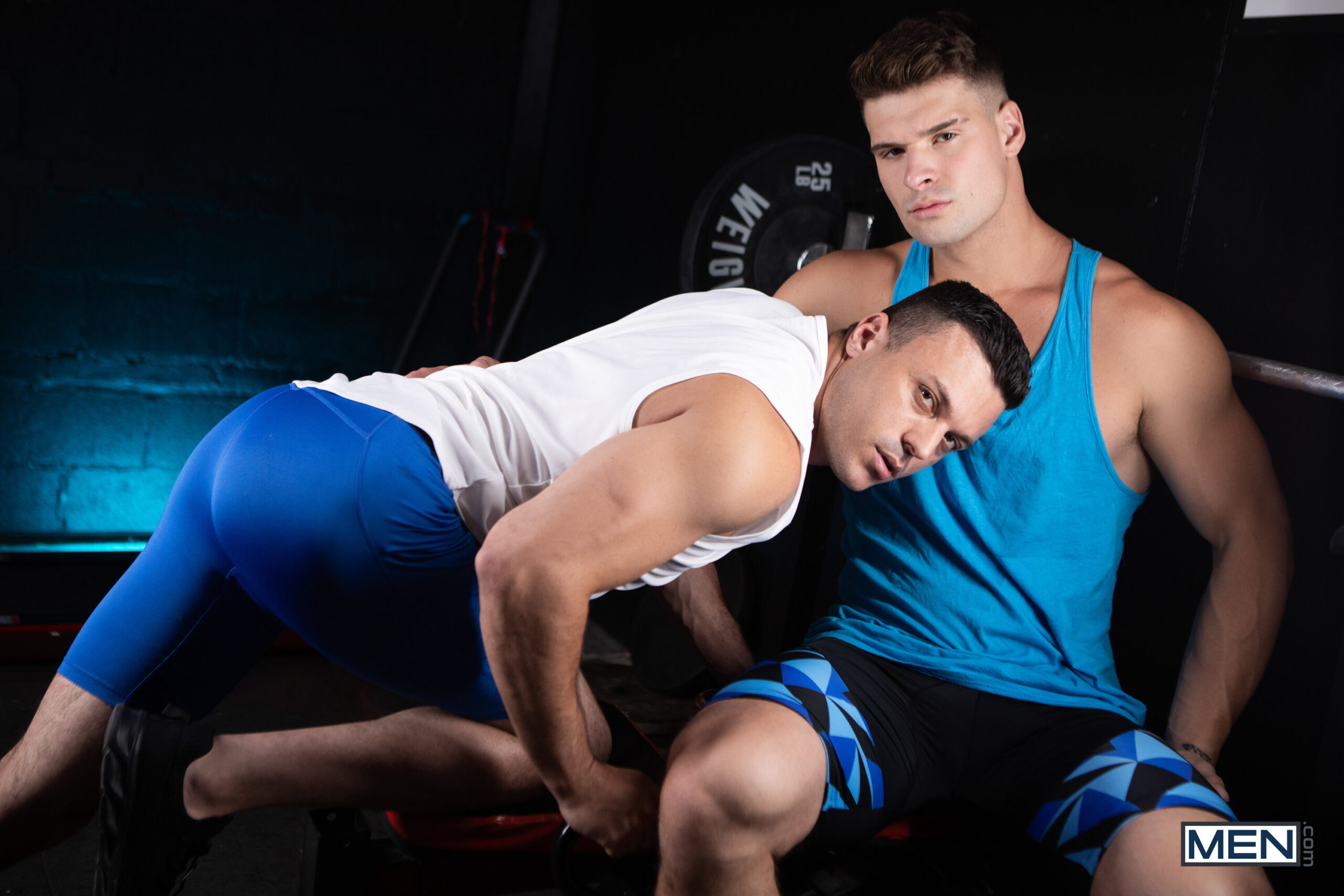 I'm not familiar with the bottom in this new Men.com scene, but his name is Nate Rose, and he's one of those Canadian male strippers who's done some other Canadian gay/bi porn over the last year. The top is obviously Malik Delgaty, also a Canadian male stripper, and he's looking good as always: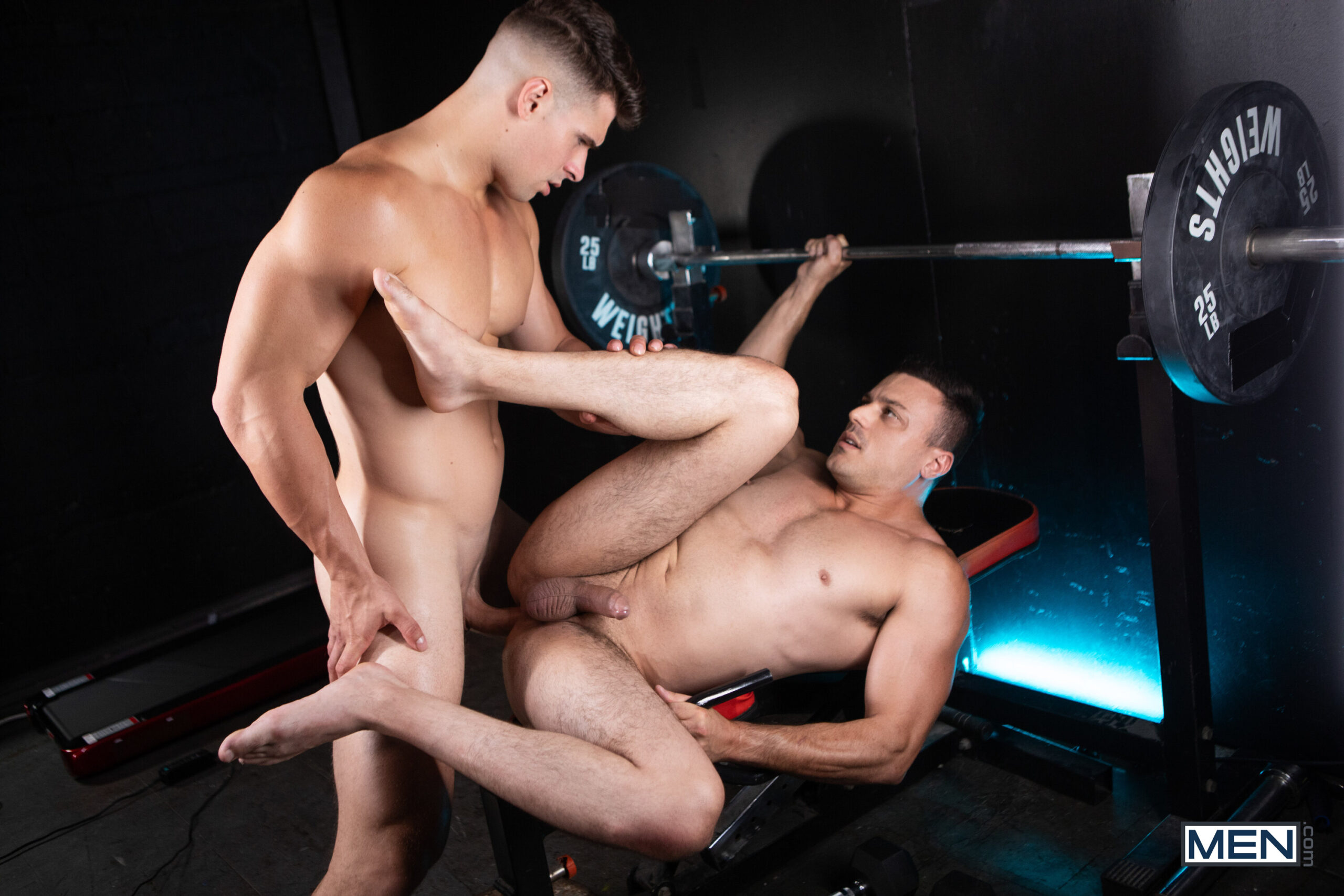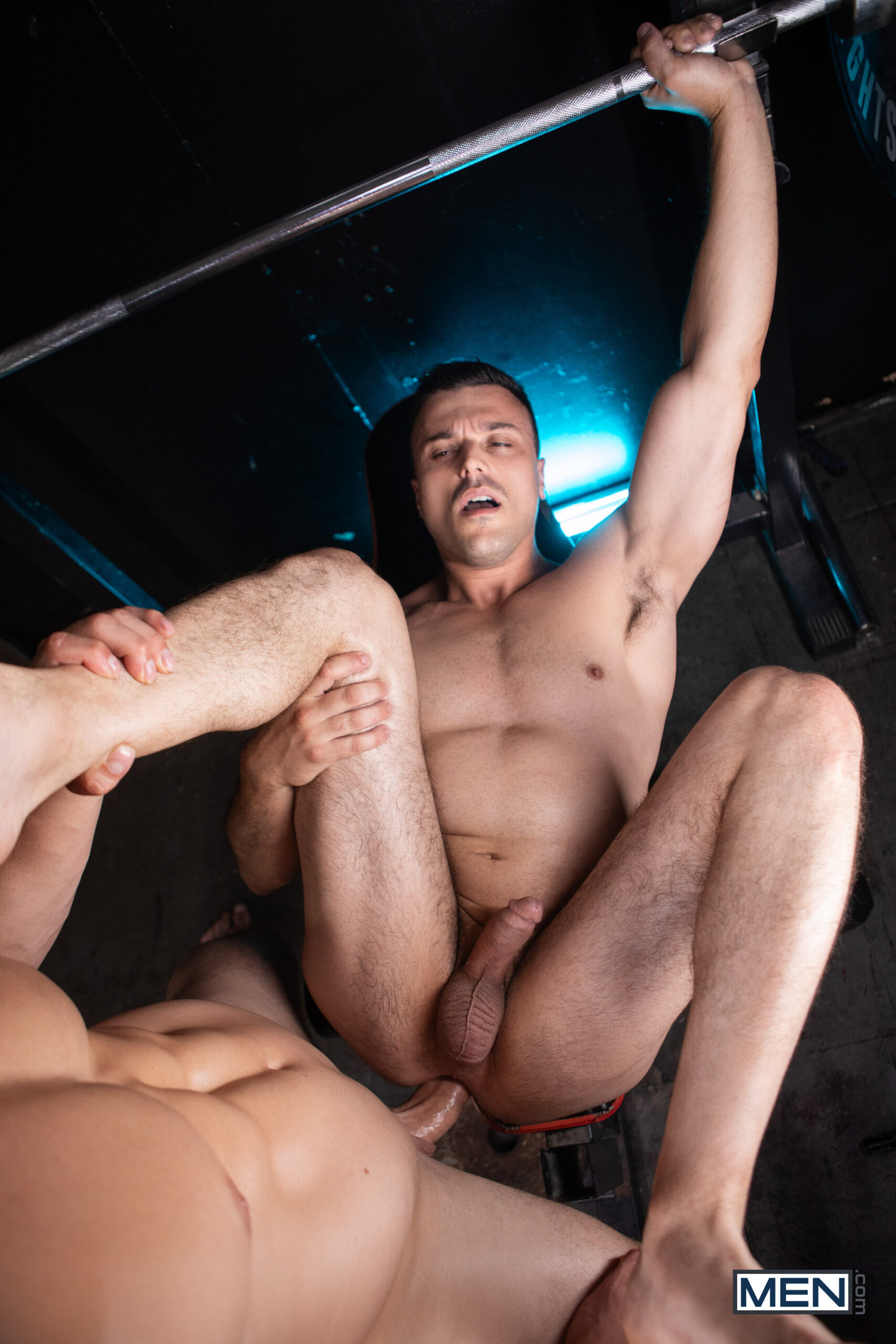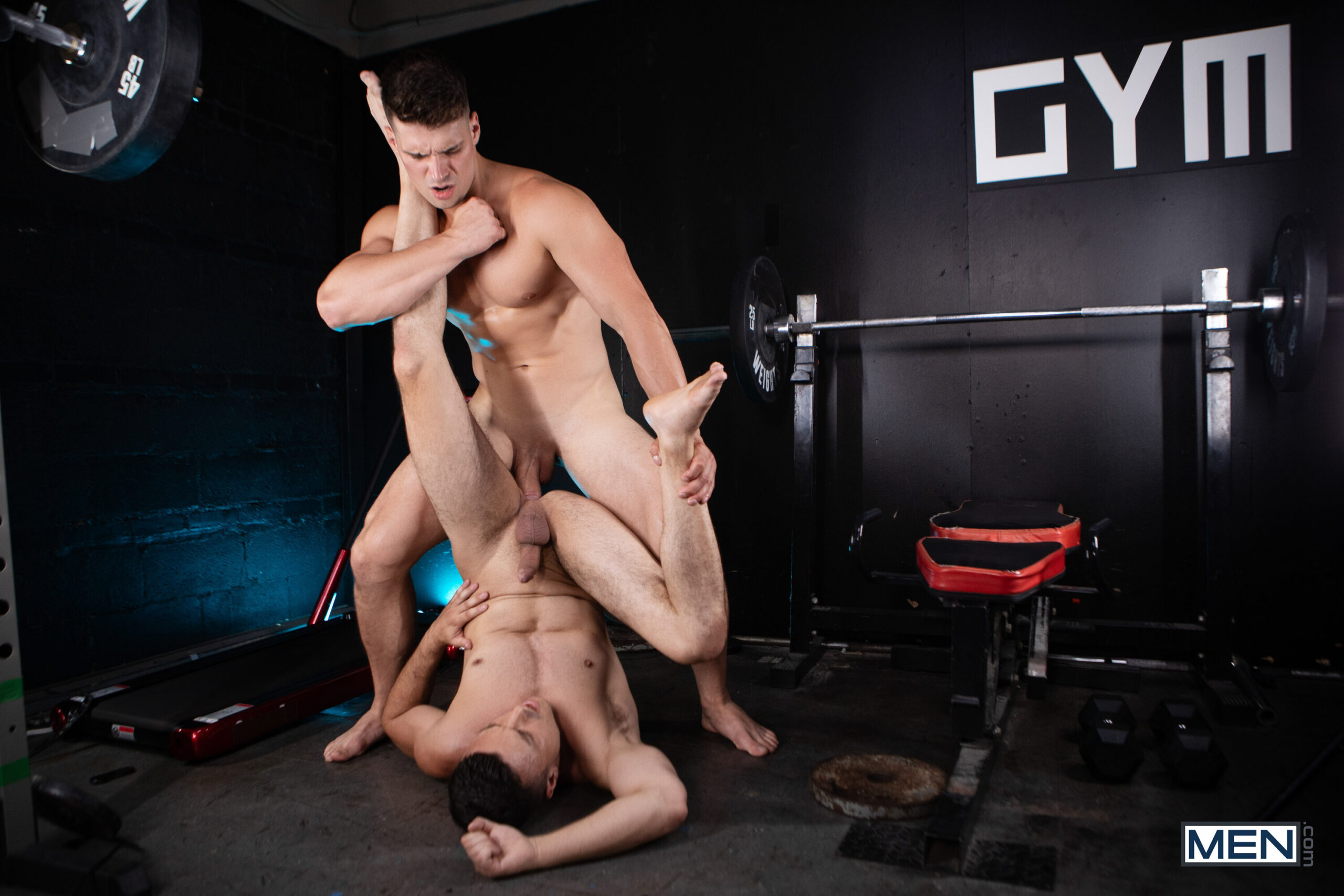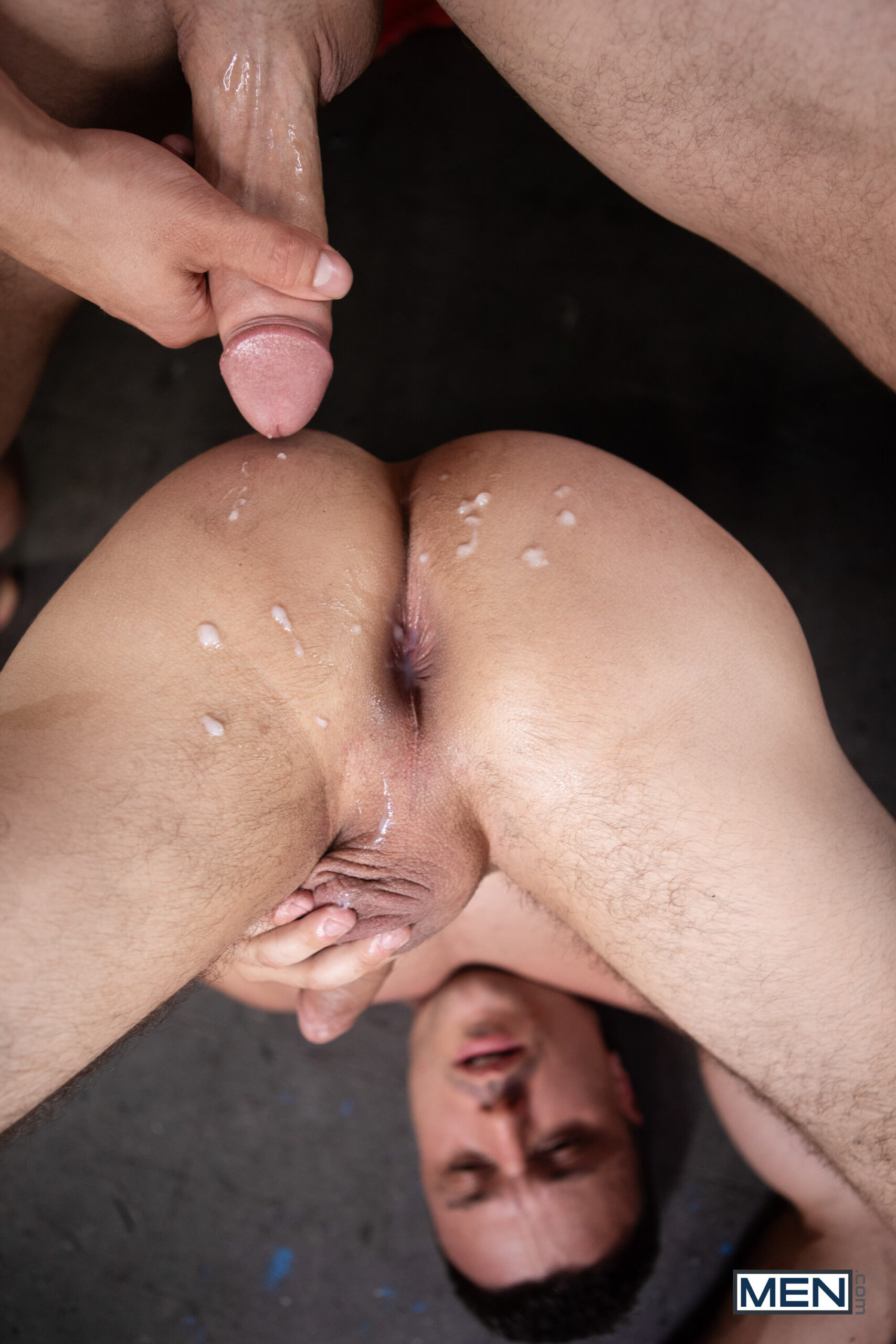 Good news: Malik Delgaty's cum shot is very real in this scene, as you can see above and below. I only mention this because he's struggled to nut a few times in the past, and because so many of Men.com's gay-for-pay Canadian tops can't cum. (Big-dicked Chuck Conrad, for example, has yet to bust a single nut in any of his scenes, and Str8Up has a moratorium on covering him until or unless he finally cums.)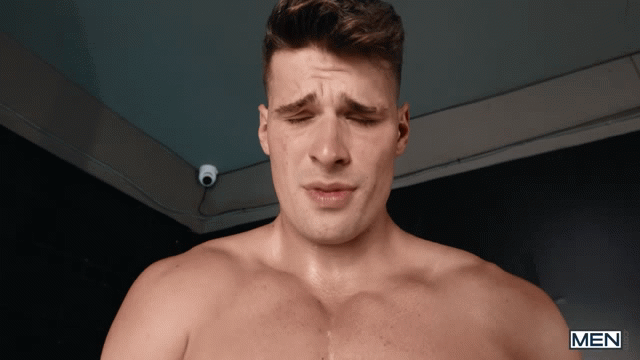 Completely unrelated note: Will Malik Delgaty ever bottom again? The one time he did last year was good, and it was hot to see him ejaculating in his own mouth while being fucked upside down, similar to how Nate Rose was fucked (as seen above) in the new scene.
Here's a quick reminder of Malik Delgaty being fucked bareback and shooting cum in his own mouth when he bottomed that one time:
[Men.com: Malik Delegate Bottoms Bareback]
Please bottom again, Malik?
OK, onto the new scene, here's the trailer (watch full scene here):
[
Men.com: Malik Delgaty Fucks Nate Rose Bareback
]