Matthew Cooper Makes CockyBoys Debut Fucking Daniel Evans
We met Matthew Cooper very briefly in the opening moments of CockyBoys' new movie, "Game On," but today it's time for his first full sex scene on the site, and would you look at that, the studio blessed him with Daniel Evans as his first scene partner.
Every top (and especially every bottom) dreams of being able to have sex with someone as hot as Daniel Evans, and that dream becomes reality today for Matthew Cooper.
Fuuuuuuuuuck.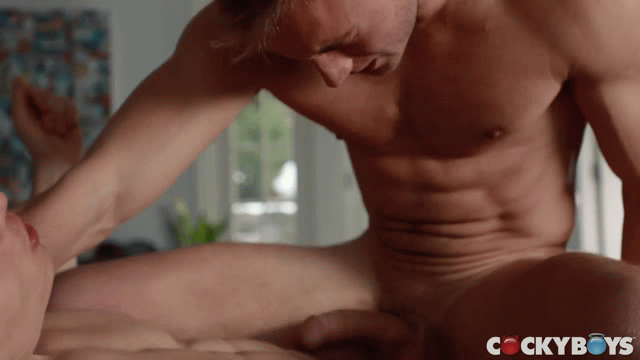 The combined gorgeousness alone makes this great, but both stars' fucking skills are superb, and they're so much fun to watch together.
The matching and hypnotic blue eyes are sending me…
I'm looking forward to how Matthew's character returns in "Game On" (I'm still anticipating a plot twist), but it's great to see him in action today in this sex scene. Trailer (watch full scene here):
[
CockyBoys: Matthew Cooper Fucks Daniel Evans Bareback
]