Men.com Makes Headlines For "Culturally Offensive" Scene Featuring Didgeridoo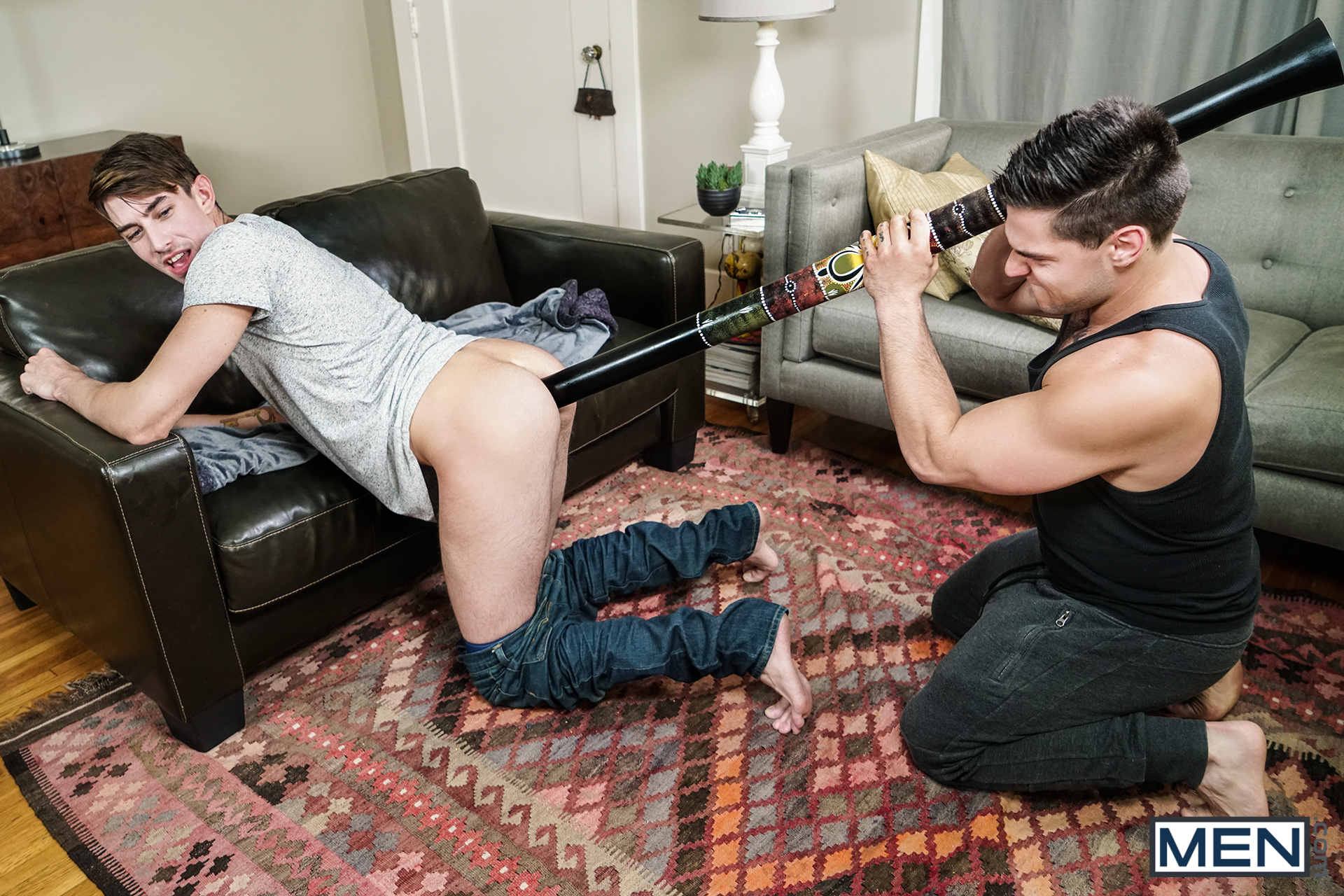 Earlier this month, Men.com released "Didgeridoo Me," a scene in which gay porn star Aspen is awoken by the sounds of Jack Hunter playing a didgeridoo. In response, an angered Aspen fucks Jack Hunter's butt with the didgeridoo, as you might have seen when I originally covered this release: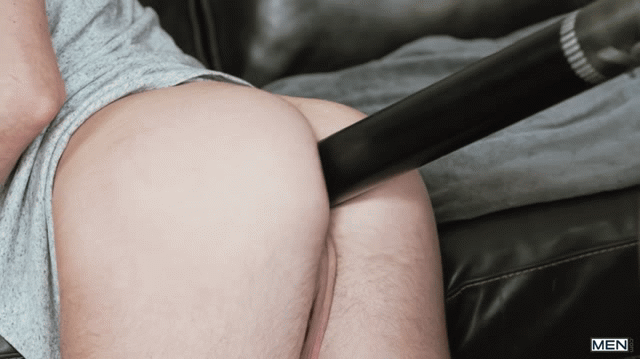 Over the last few days, several mainstream news outlets have observed social media users reacting negatively to the scene, as using the didgeridoo to fuck someone has been labeled "racist," as well as "incredibly disrespectful to the Australian Aboriginal communities."
The first report came from Australia's Star Observer:
U.S. gay porn studio Men.com has caused anger and confusion after releasing a scene entitled 'Didgeridoo Me'. The scene stars two white performers, one of whom is seen playing a plastic didgeridoo. This wakes the other man up, who walks into the room and appears to use the didgeridoo to penetrate the other performer. Users on social media have responded to the scene with a mixture of anger and disbelief.


"Wow, porn actually managed to cross a line – incredibly disrespectful to the Australian Aboriginal communities," one user wrote.

The didgeridoo is one of the most recognisable symbols of Aboriginal Australian culture and is often considered to be the world's oldest musical instrument, having been used in storytelling and ceremonies for an estimated 40,000 years.
Yesterday, right wing news site The Daily Caller covered the scene, and today, The Daily Mail (of course) weighed in, too:
A gay porn studio has sparked a furious backlash over a film that shows a man performing a sex act using a didgeridoo.

The explicit movie has been branded 'racist' and 'incredibly disrespectful to the Australian aboriginal community' for its portrayal of the wind instrument as a sex toy.

The adult film – titled 'Didgeridoo Me' – shows a sleeping man being woken up by his partner loudly playing the long pipe.
Casual Reminder Not To Use Spiritual Instruments as Dildos in Porn

Native Australians are rightfully furious over this

There are lots of items that, in a pinch, can be used as a dildo. The list of phallic items that can conceivably and appropriately be used as a sex toy is probably longer than the list of phallic things that should never be. Yet a porn studio managed to cross a line and use a spiritual instrument in a recent trailer for a new video.

Men.com's trailer for a new gay porn video, which is obviously extremely NSFW, shows an actor using a didgeridoo — a sacred instrument to native Australians — on his partner. The little flick is called "Didgeridoo Me," just in case the viewer is at all unclear about the instrument being used for, um, a very alternative purpose in the video.
Cosmopolitan goes on to explain why, specifically, use of the didgeridoo is being seen as offensive:
To give a bit of context as to why people might be angry about the didgeridoo's cameo in a porn video, the Observer also mentions that it's one of the world's oldest instruments, and is one of the most recognizable symbols of Aboriginal Australian culture. Making matters worse is the fact that the two actors in the porn video who make use of the didgeridoo are white men — Aborigines have long been the subjects of genocide and land theft at the hand of white colonists in Australia. But the trailer on Men.com gives no mention of the didgeridoo's deep-rooted cultural symbolism.
In fairness to Men.com, I doubt anyone on set had an understanding of the instrument's significance to Aboriginal Australian culture (although, someone should have had that understanding, if they were going to film a sex scene with it), or that it would be considered offensive. (When I first saw the scene, I had no knowledge of the didgeridoo's spiritual symbolism, and just considered it to be yet another phallic object in gay porn being used as a sex toy.) And, having covered so many instances of real and deliberate racism in the gay porn industry, I definitely don't believe this was an intentional display of racism, just because the two actors are white. But, this is a reminder for all gay porn studios to double check your content, consider the full and potential implications of what you're filming, and to fully vet your sex toys. When in doubt, just fuck people with traffic cones, baseball bats, or dildos. Or, better yet, just use plain old dicks.