Men.com Reduces Scene Updates To Four Per Week Due To Coronavirus Pandemic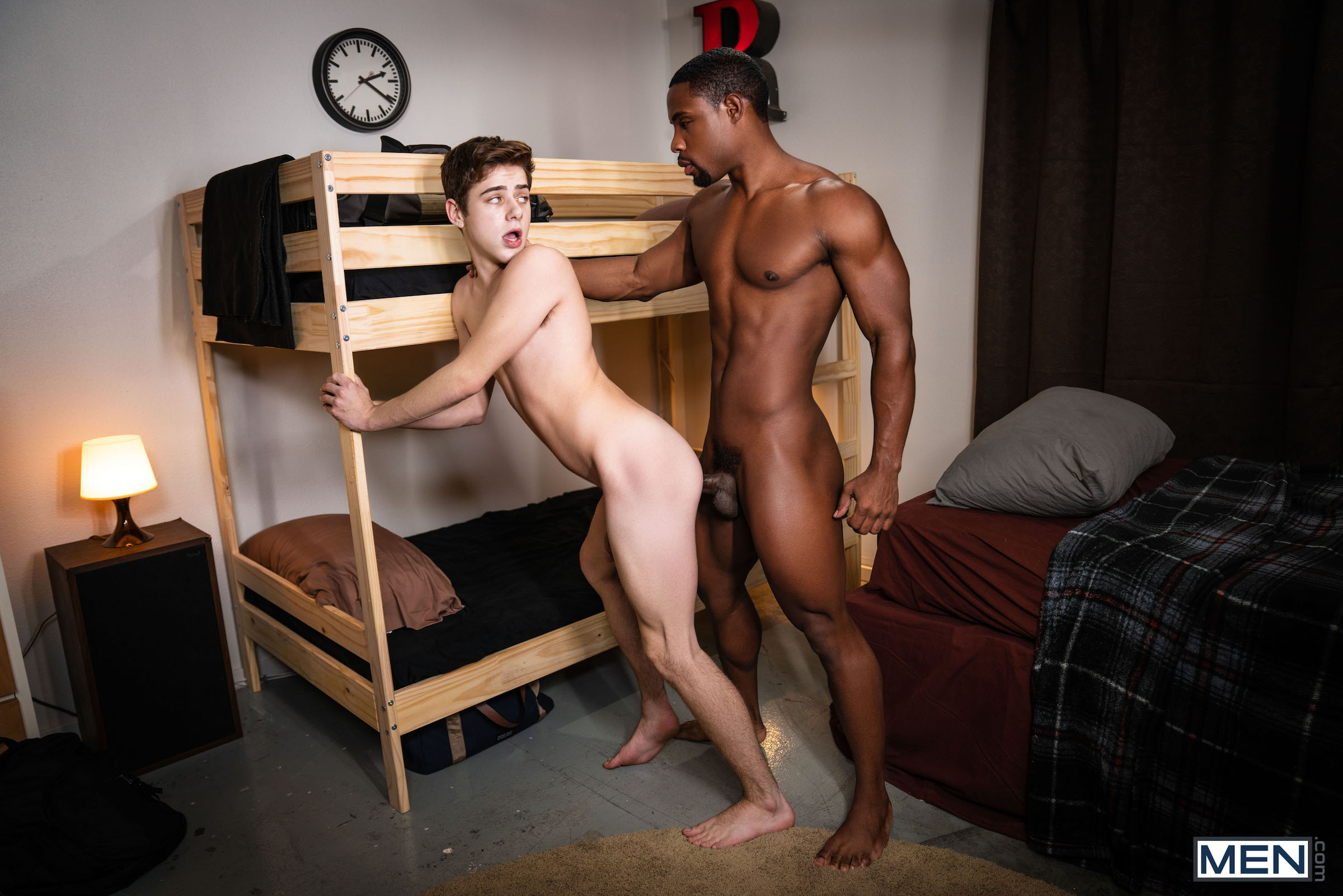 The coronavirus pandemic and nationwide shutdown is taking a toll on yet another gay porn studio, as Men.com announced today that they've had to reduce their scene updates from seven per week to four per week. The studio going from releasing one new scene every day to (roughly) one new scene every other day isn't quite as drastic as what happened at partner studio Sean Cody (both studios are owned by porn conglomerate MindGeek, and both studios film in the same building in San Diego, California), which recently announced a 50% reduction in scenes per week (from two scenes to just one). The message for MEN members that appeared today:
Unfortunately due to the Covid-19 pandemic, we will need to reduce the amount of weekly updates on Men.com to 4 per week. We will resume our regular schedule as soon as possible. We apologize for the inconvenience.
Based on Alexa rankings that Str8Up compiled last year, MEN is the most-visited gay porn studio in the world (Sean Cody came in at #2), and they likely have at least two months' worth of previously filmed content that'll be released over the next four months (assuming that MEN/MindGeek employees working from home are able to edit scenes and work on post production).
With most states issuing lockdowns and "stay at home" orders to flatten the curve and prevent the spread of the deadly coronavirus, porn studios aren't expecting to resume normal production schedules until at least the end of May. But, if I had to guess, I'd say this won't be close to over until at least July, and by that time, there will hopefully be 15-minute COVID-19 tests readily available for performers to take prior to filming.
The two models pictured in the above message are MEN exclusives Joey Mills and DeAngelo Jackson, and ICYMI, here was their duo scene released last December:
[
Men.com: DeAngelo Jackson Fucks Joey Mills Bareback
]