Michl Amundson Drinks Tim Kruger's Load While Being Double-Penetrated By Ethan Metz And Lucio Davoli In "Michl's Cum Fest"
Did any gay porn studio not release a three-way this weekend? First Sean Cody, then Corbin Fisher, and now TimTales joins the three-way brigade with a new scene. But unlike other trios this weekend, this one features an actual DP, and it's powerbottom Michl Amundson getting double-penetrated raw by fat-cocked Frenchmen Ethan Metz and Brazilian top Lucio Davoli. Before the fucking, there is of course some sucking:
It almost looks like Ethan's penis is too big to fit inside of Michl's butt? (Don't worry, it obviously does.)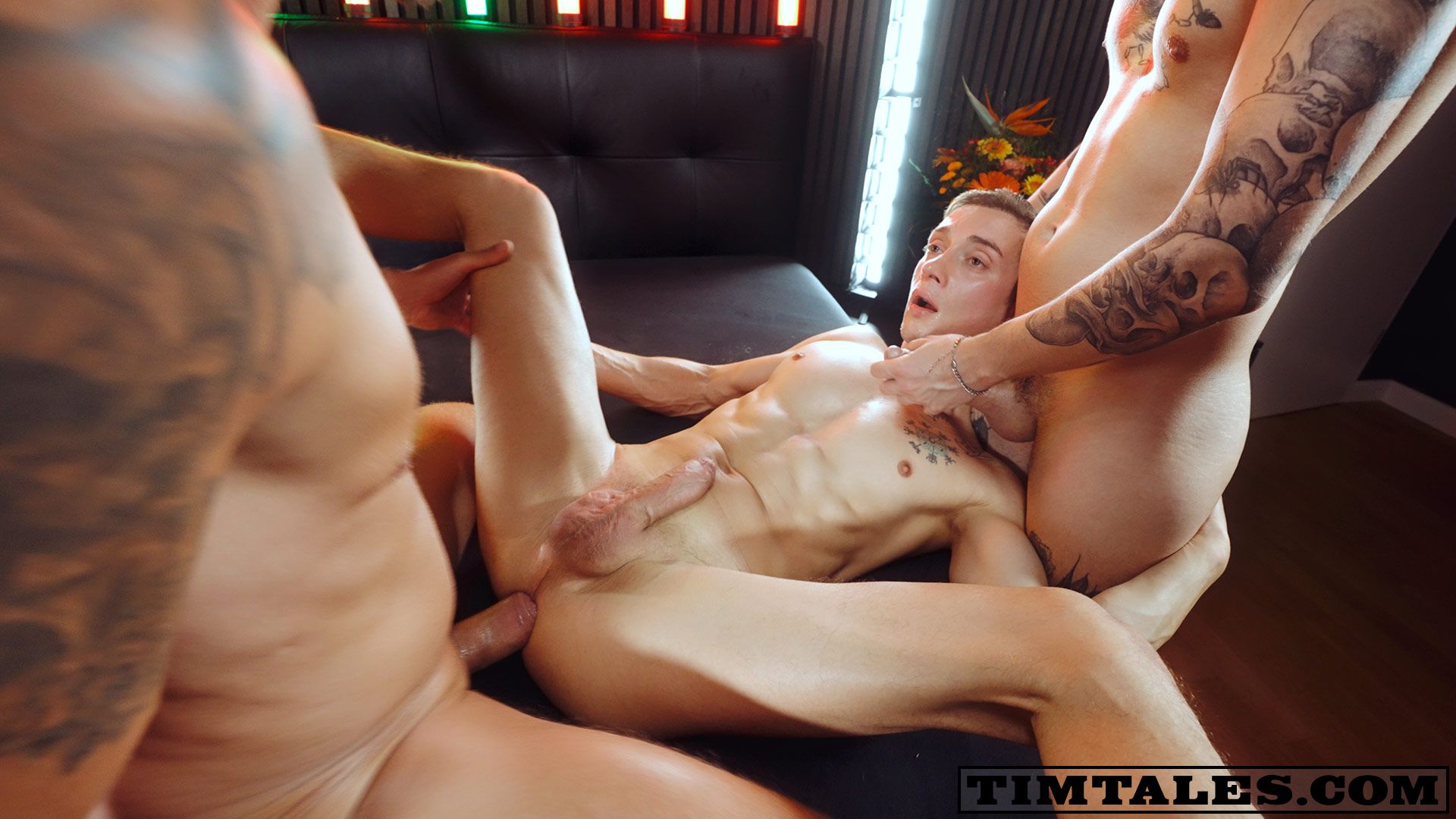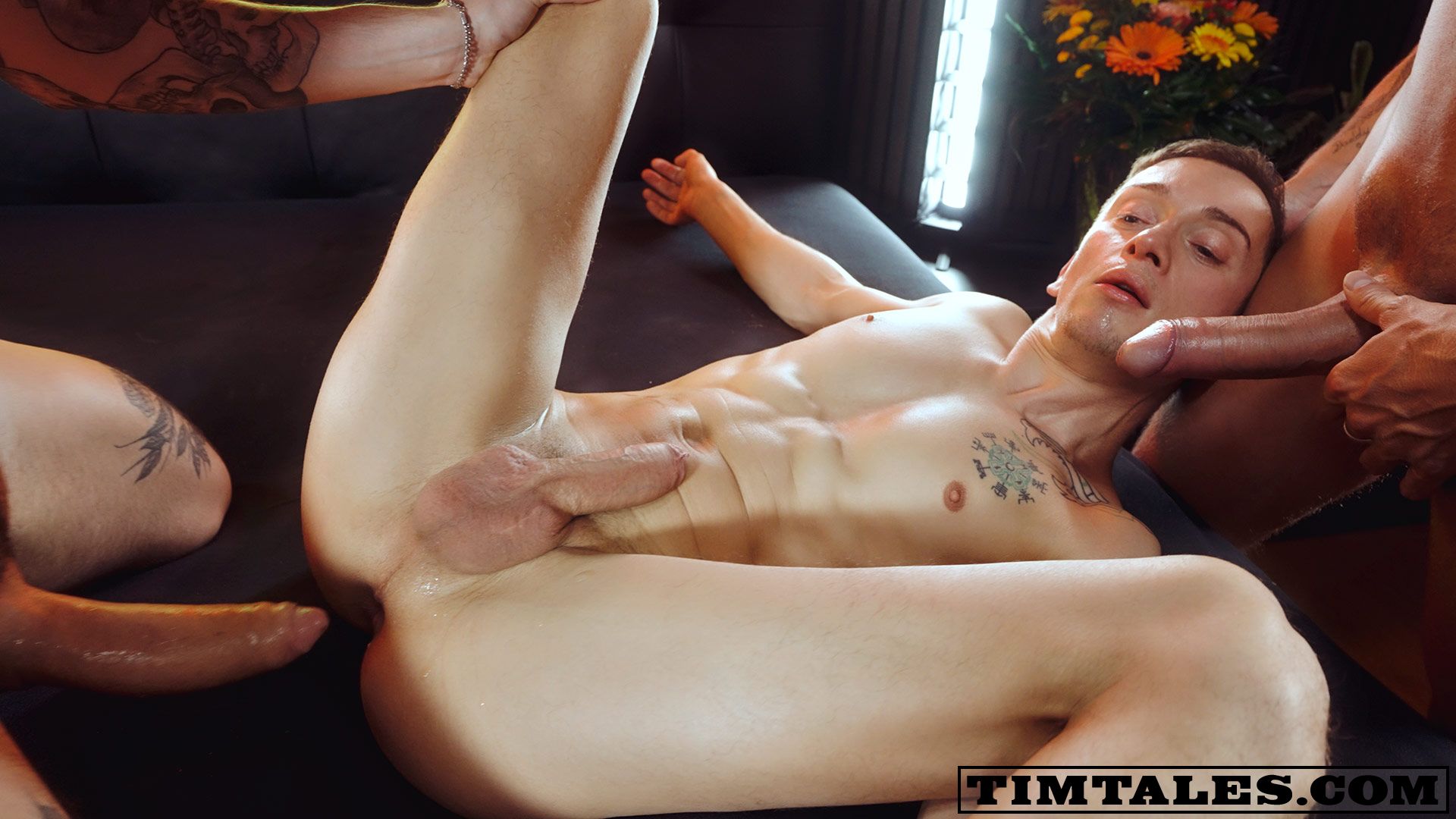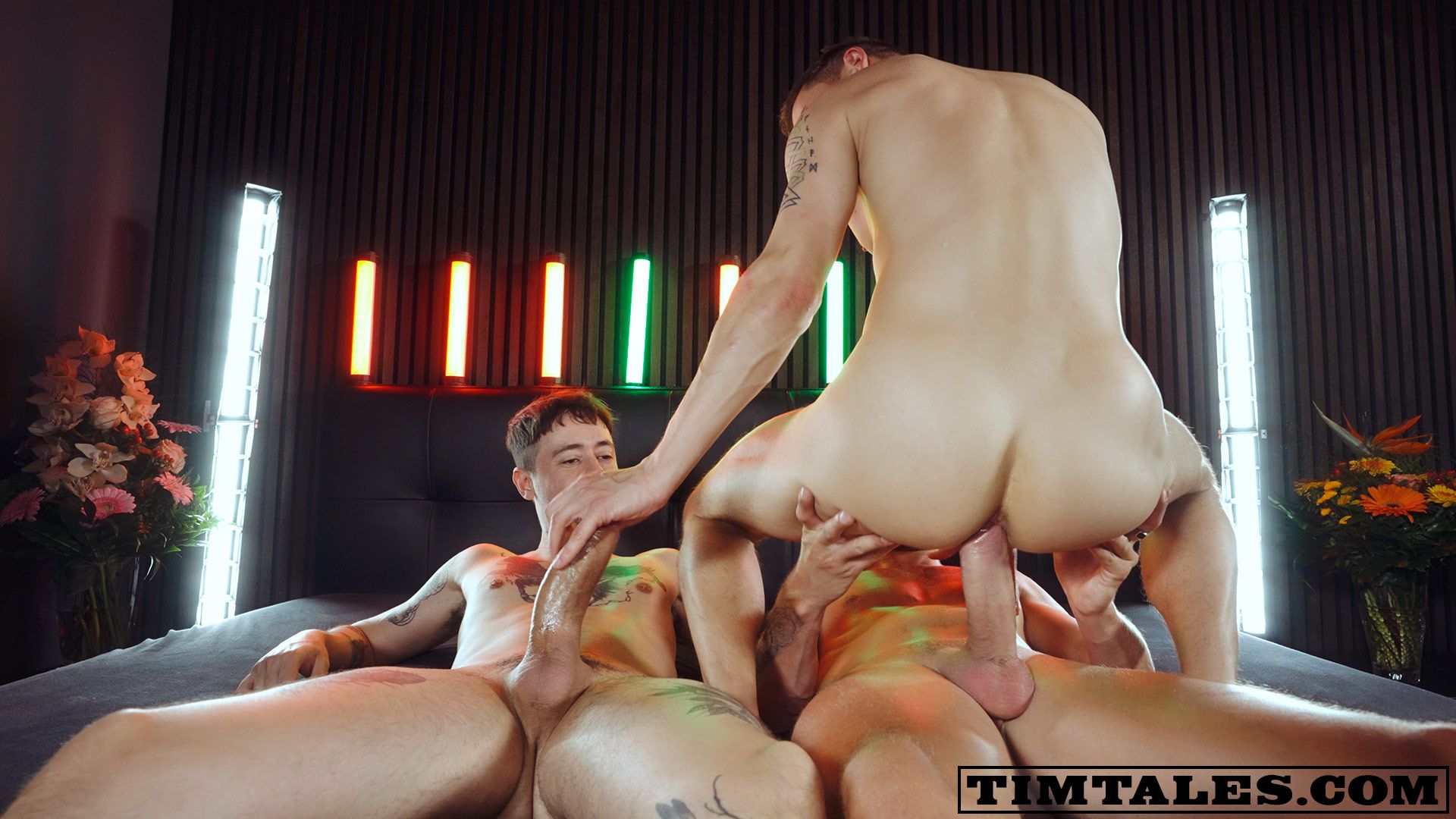 After hopping from cock to cock, it's time for the DP, and not only does Ethan's dick fit inside of Michl, Lucio's obviously gets stuffed inside of there, too.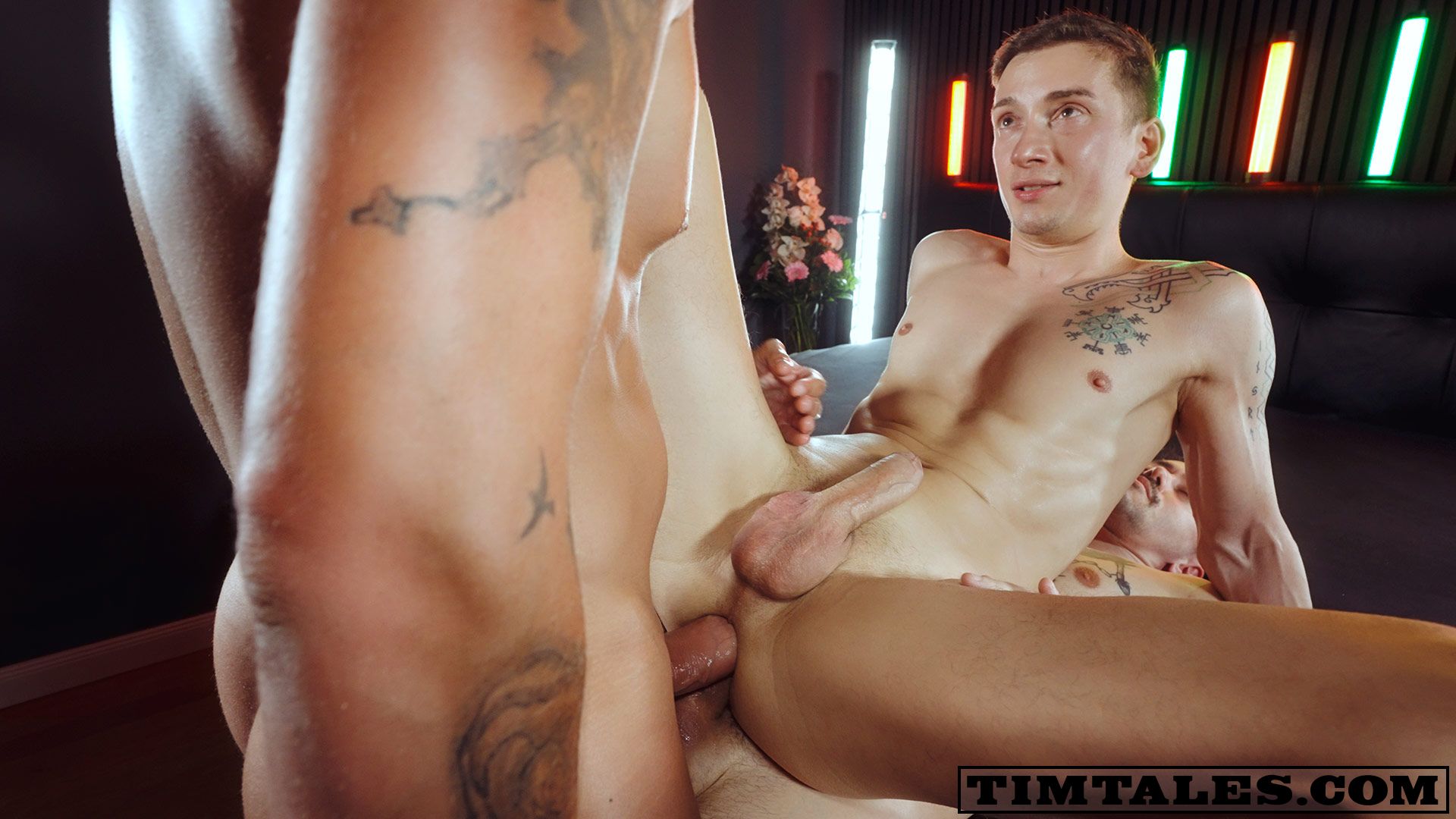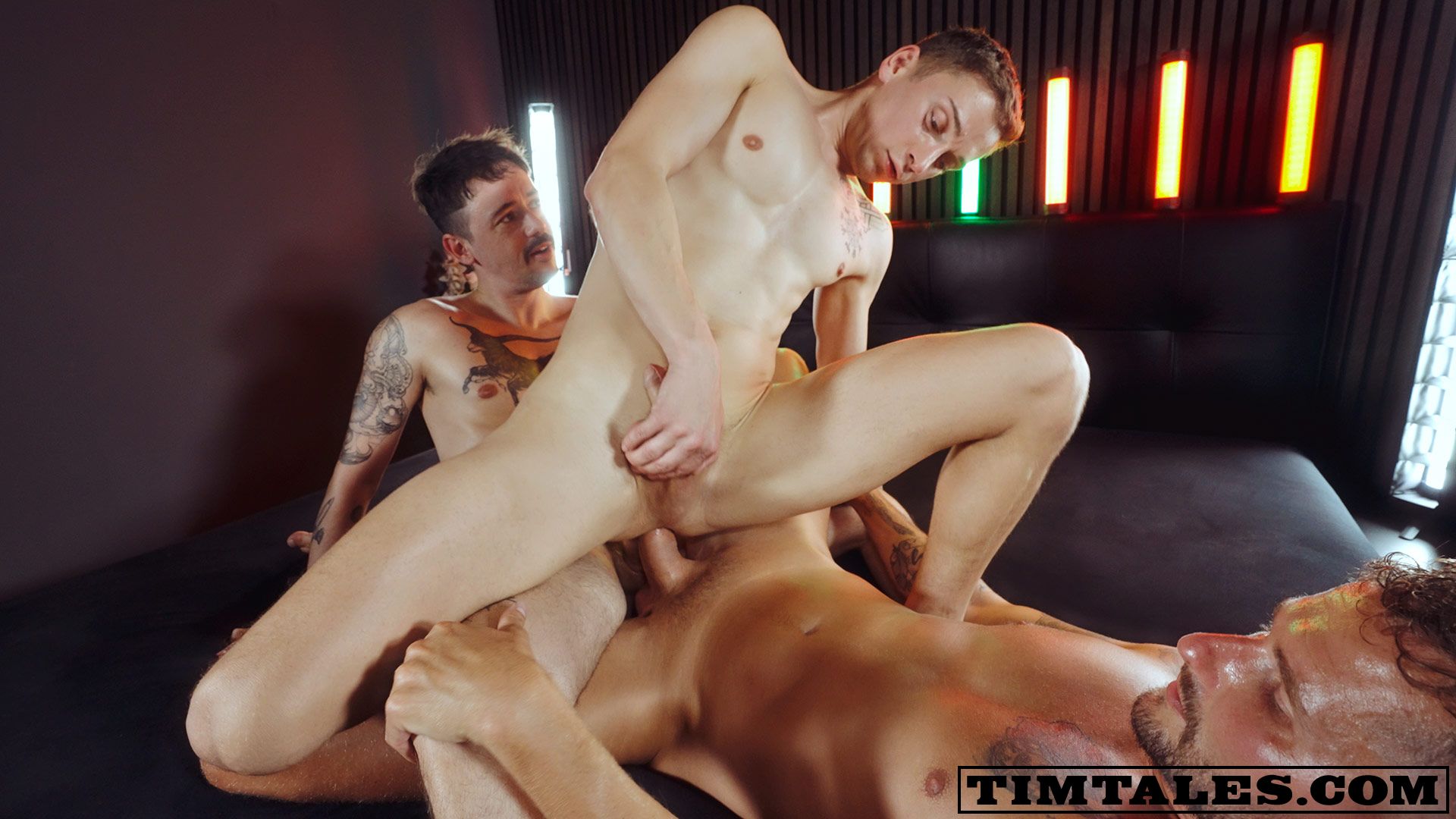 After being DP'd in multiple positions, it's time for a fun surprise: A Tim Kruger cameo. The horse-hung creampie king isn't fucking in this scene, but he does briefly join in to cum all over Michl's face. Here's more of Tim, Lucio, and Ethan busting their nuts all over Michl: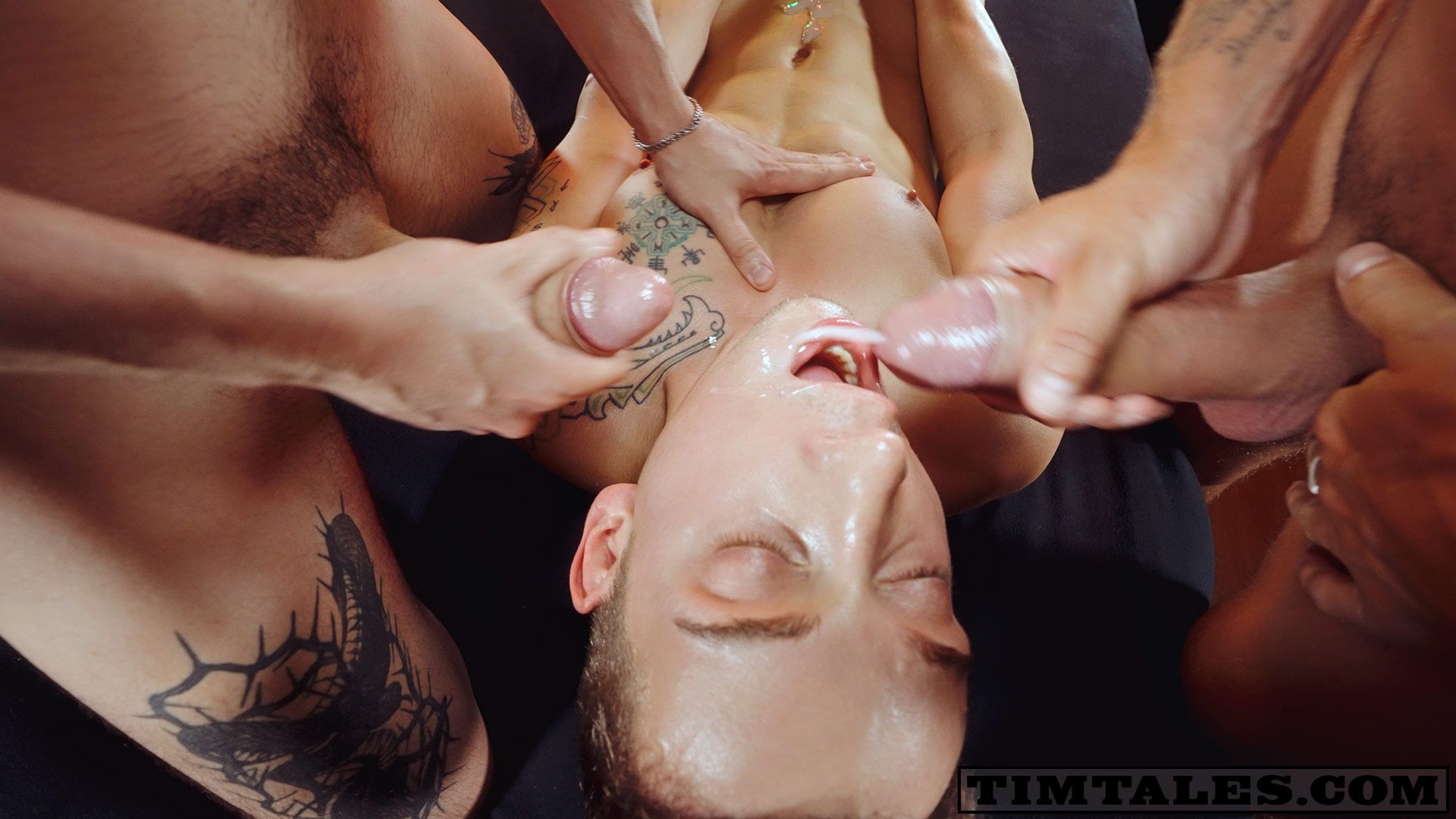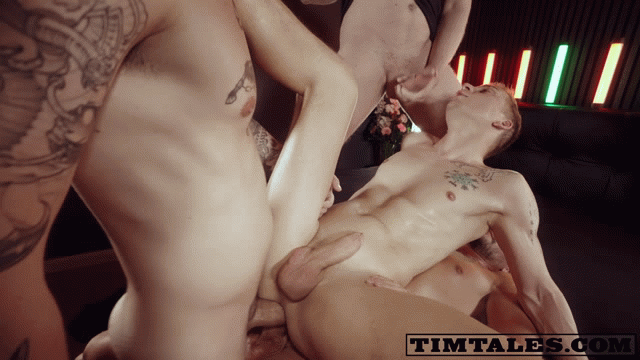 Trailer (watch full scene here):
[
TimTales: Michl Amundson Double-Penetrated Bareback By Lucio Davoli and Ethan Metz
]