Bareback Gay Porn Star Mike Dozer Released From Jail As Pre-Trial Begins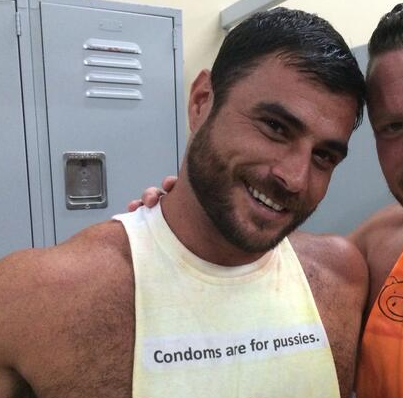 Gay porn star/accused pedophile rapist Mike Dozer (legal name Christopher Steele) has been released from Pennsylvania's Montgomery County Correctional Facility after a judge agreed to his lawyer's motion to reduce bail (it had originally been set at $1,000,000), Str8UpGayPorn can confirm. Steele's release date was last week, on March 26th: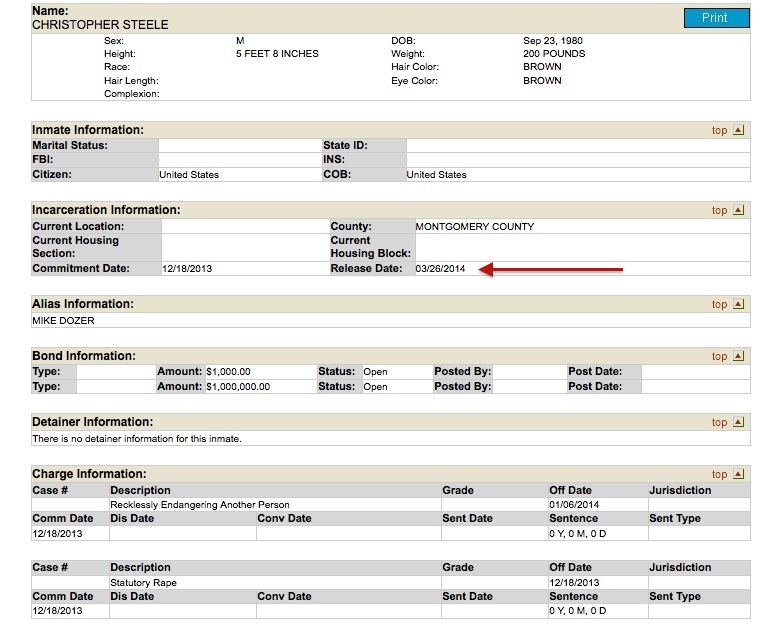 No word on where Steele—who faces multiple felony charges after being arrested last December for allegedly having sex with a 14-year-old boy and exposing him to HIV—is currently residing, but conditions of his release hopefully include not accessing Grindr or Scruff. His Twitter and Facebook accounts remain dormant.
Meanwhile, Steele's pre-trial started this morning. The state will likely revise the charges against him (they originally filed nine felony counts, which will probably be reduced in order to more efficiently try the case), and jury selection will begin. As I previously reported, Steele has pleaded not guilty to all charges.