Now MilitaryClassified's Cash (a.k.a. ChaosMen's Calhoun) Is Fucking The Studio Owner Bareback
Well, you knew this was coming, right? MilitaryClassified introduced "Cash" (a.k.a. ChaosMen's Calhoun) a few weeks ago for a blowjob scene, and today he's back to fuck the studio owner.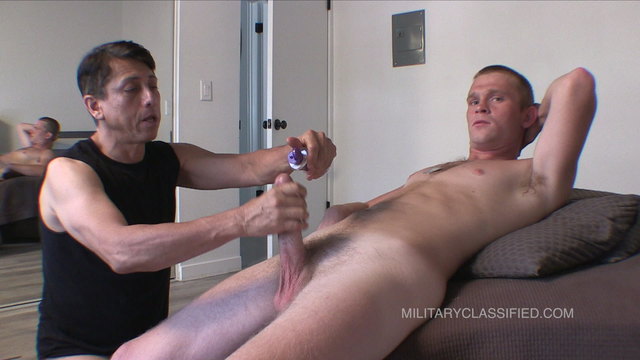 On the one hand, it's always good to see Cash/Calhoun fucking. On the other hand, I wish he was in a regular scene with another gay porn star. Instead, all you'll see in this scene is the owner bouncing up and down on Cash's giant cock, while a disinterested Cash watches straight porn playing on a TV on the other side of the room.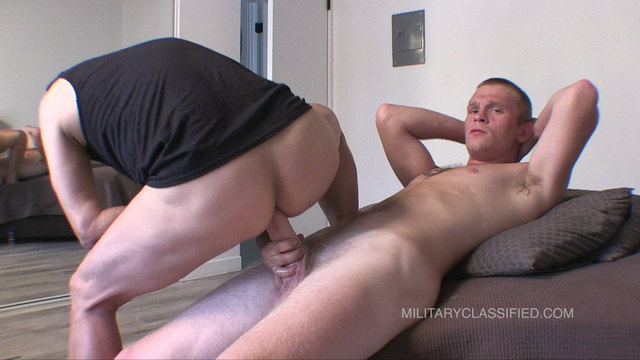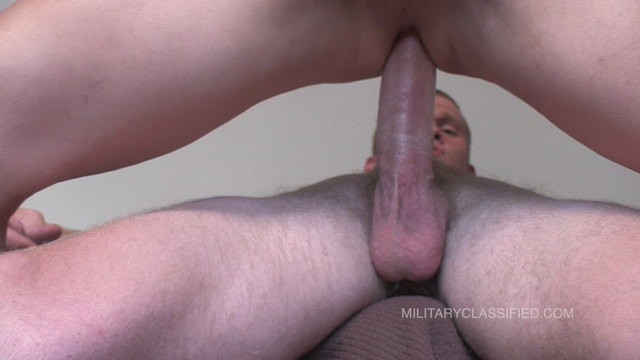 Again, it's good to see Cash in action, but it'd be nice if the studio could do something different for a change, instead of having the models sitting in that same position on that same bed in that same room, watching the same straight porn off camera, and fucking the same studio owner over and over and over and over again. Trailer (watch full scene here):
[
MilitaryClassified: Cash Fucks The Owner Bareback
]
ICYMI, in one of Calhoun's classic ChaosMen scenes from 2018, he flip-fucked raw with Vander:
[
ChaosMen: Vander And Calhoun Flip-Fuck Bareback
]