NakedRagingHotFalcon Update: Gay Porn Stars Devin Franco, Beau Butler, Oliver Marks, Sonny Blonde, And More
Multiple new updates have been released by sister studios Naked Sword/Raging Stallion/Falcon Studios—which we affectionately refer to as NakedRagingHotFalcon (although, there are no updates from Hot House)—this week, and here's a quick look at the new scenes that are live today.
First up, at Raging Stallion, it's another scene from the "critically acclaimed" (which wasn't reviewed by any real critics before being released last month) gay porn horror movie Overdrive, and once you fast forward to the sex, this is actually very worthy of acclaim, as it features beefcakes Beau Butler and Brogan barebacking: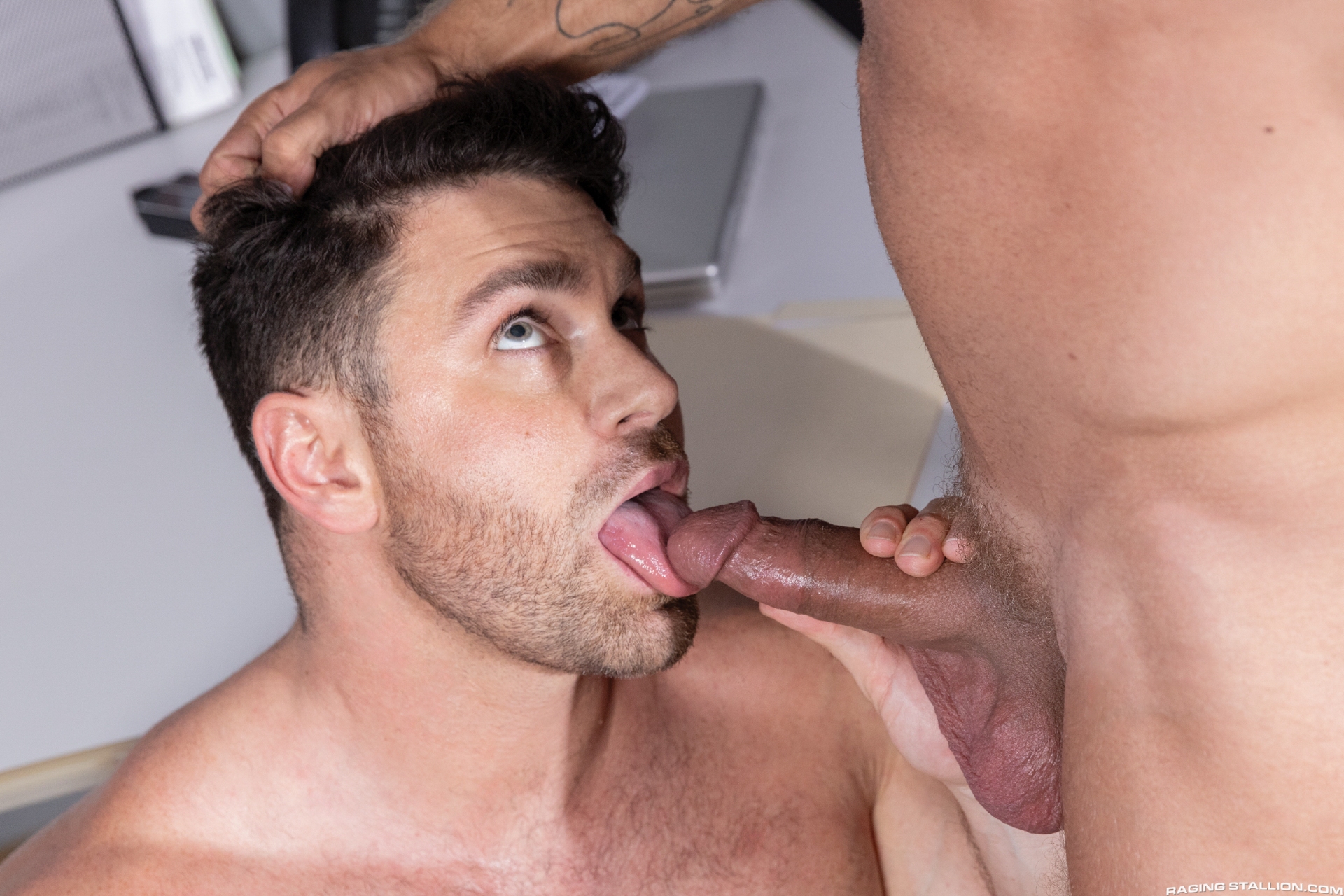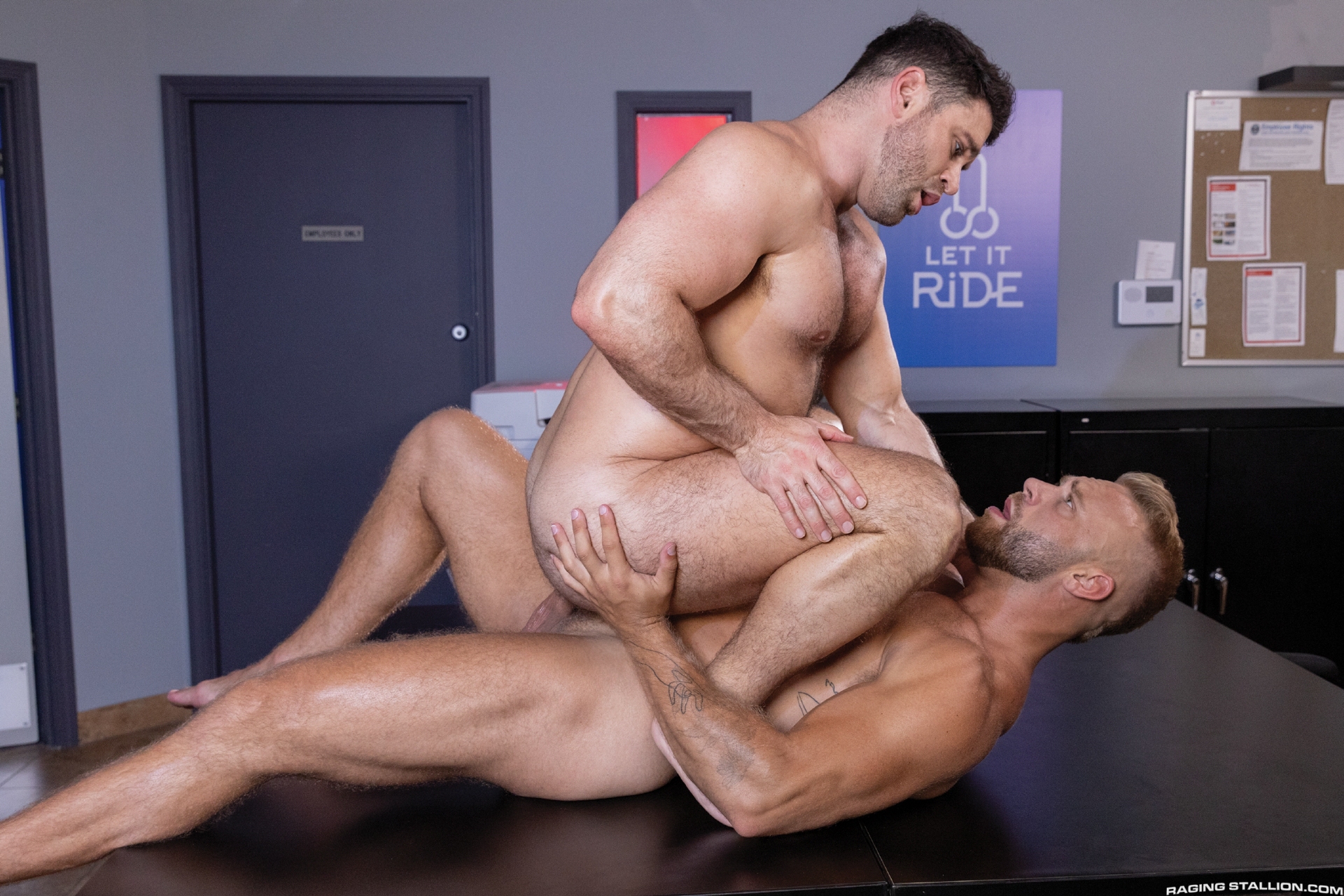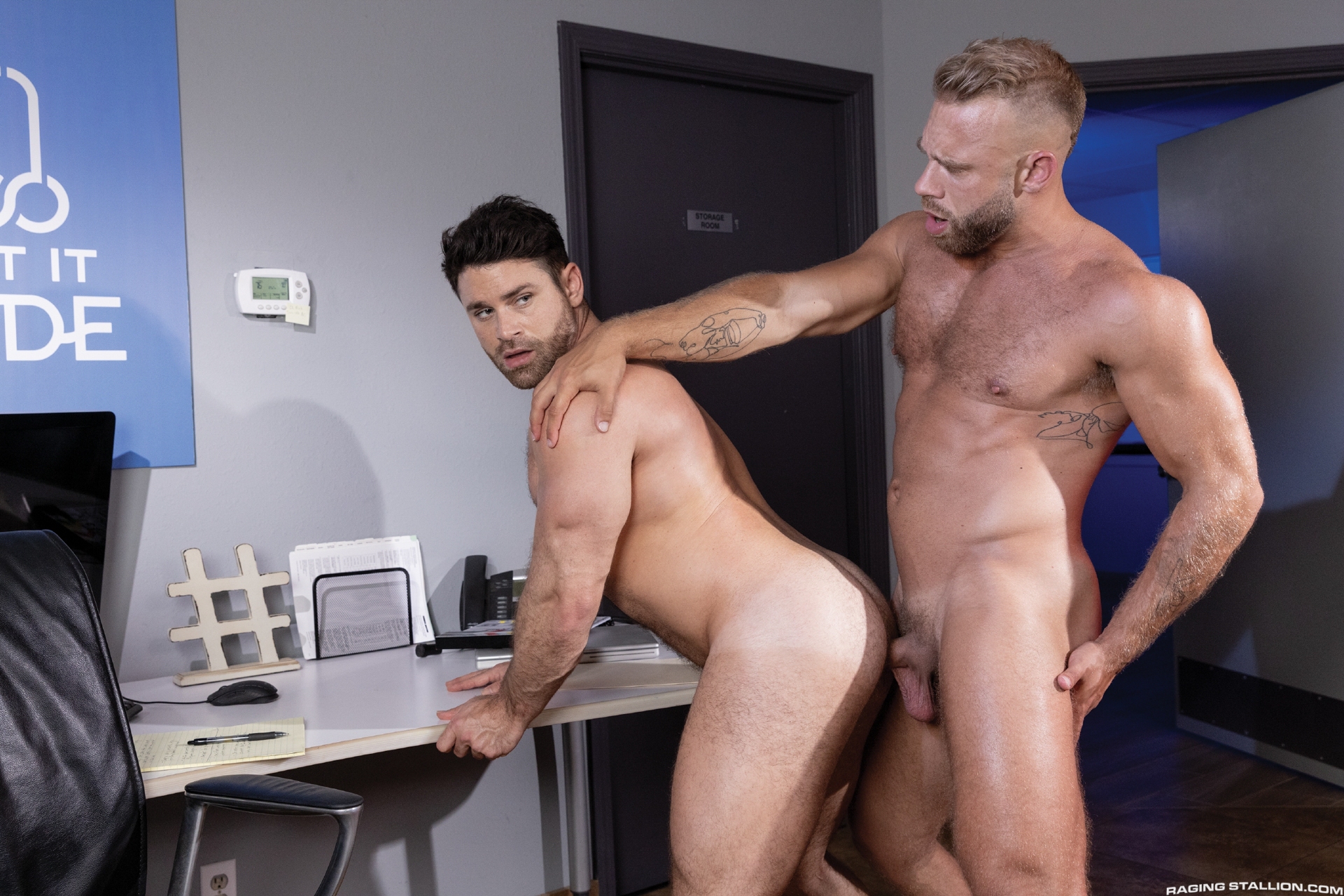 Trailer (watch scene here):
[
Raging Stallion: Brogan And Beau Butler Flip-Fuck Bareback
]
Next we have a NakedSword movie called The Art Of Swallowing, with some of the weirdest pictures I've ever seen. Is this the front of a Mother's Day card from Hallmark or a gay porn?
The lilac flowers and gross globs of paint, which looks like splattered purple cum? Who is cumming purple? Maybe it's Grimace, which I guess makes sense, given NakedSword's last movie was inspired by McDonald's. Thankfully, the regular photos from the scene, starring Travis Connor and Sonny Blonde, are fine: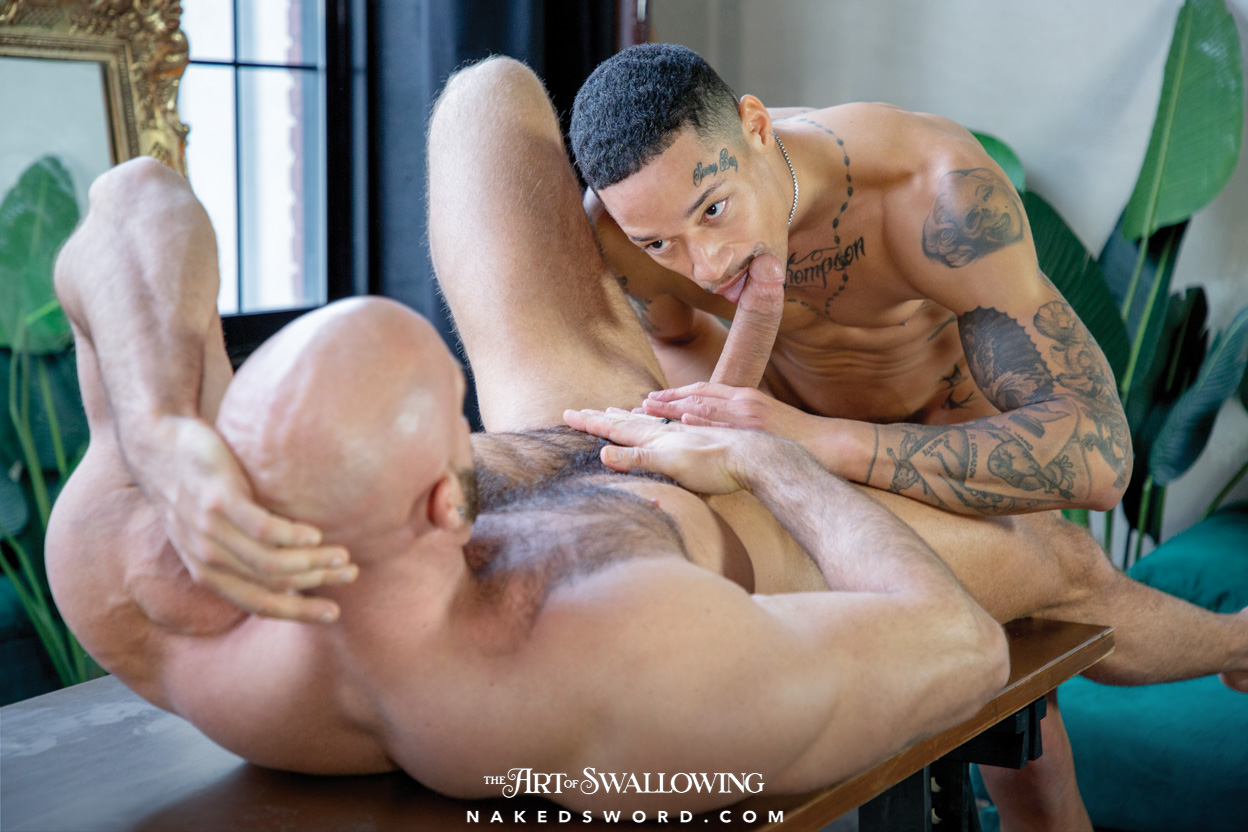 Trailer (watch scene here):
[
NakedSword: Sonny Blonde And Travis Connor Flip-Fuck Bareback
]
Finally, perhaps the best duo of the week is at Falcon, because it features legend Devin Franco and eternal pretend boyfriend Oliver Marks taking turns fucking each other's iconic asses with their fat cocks: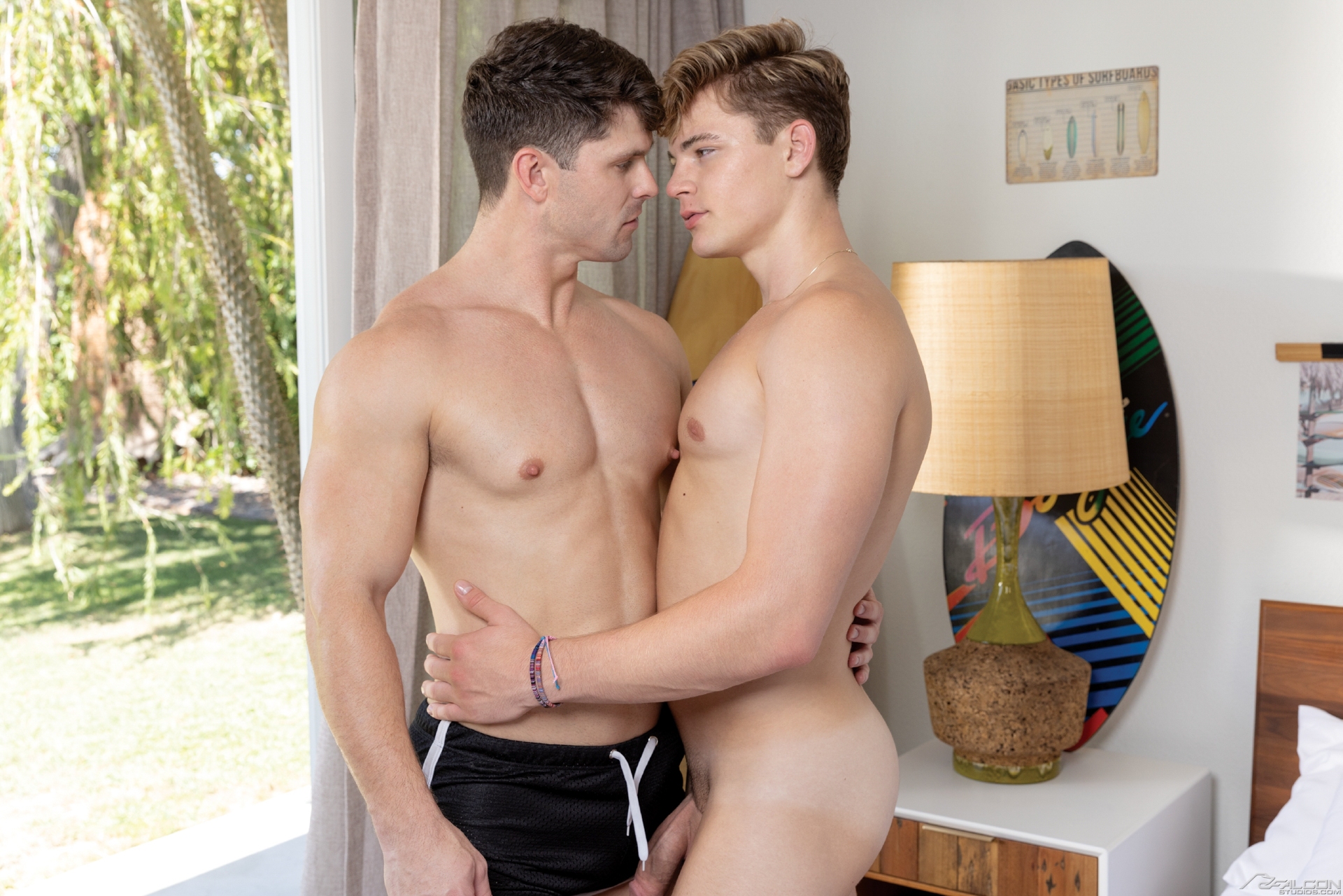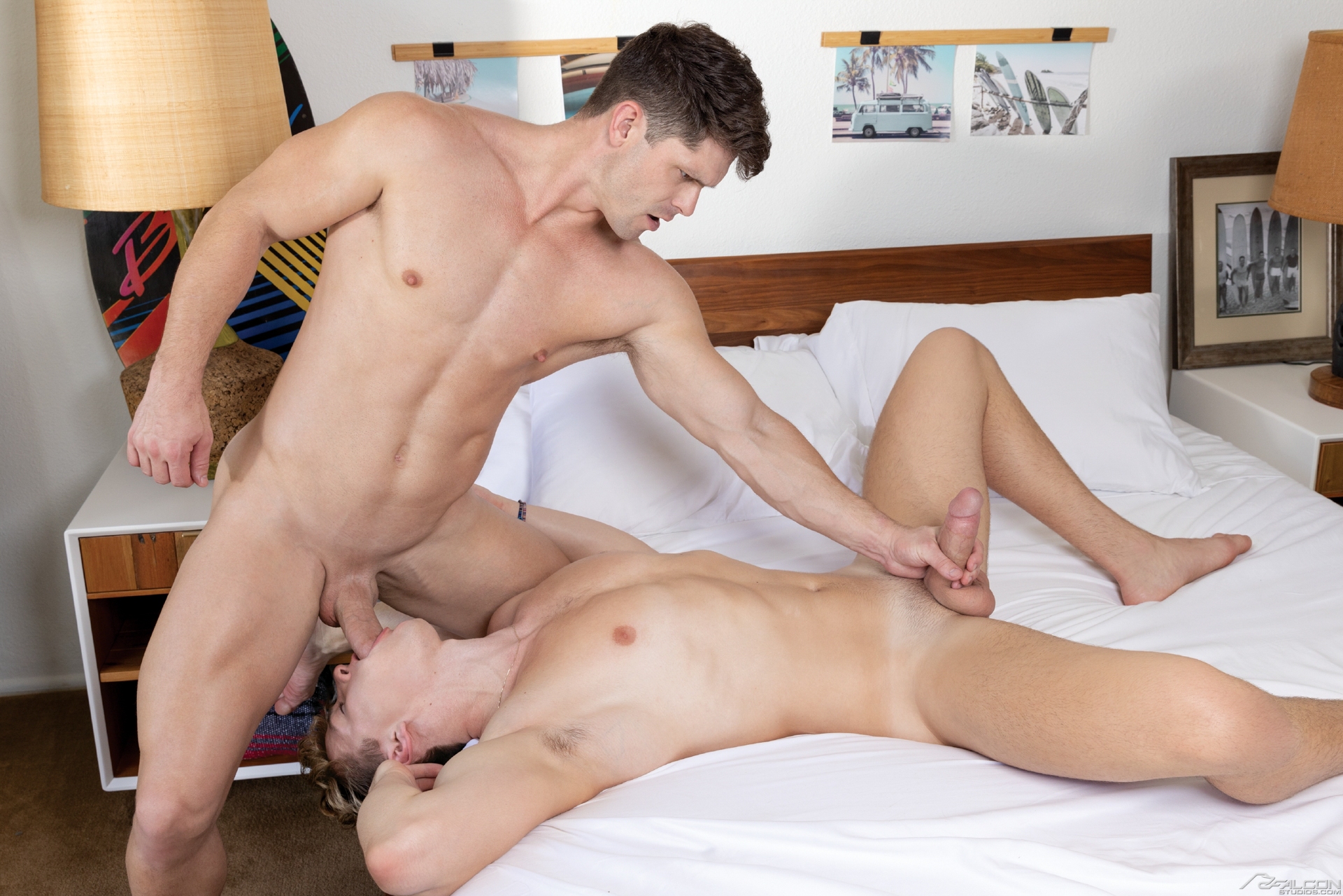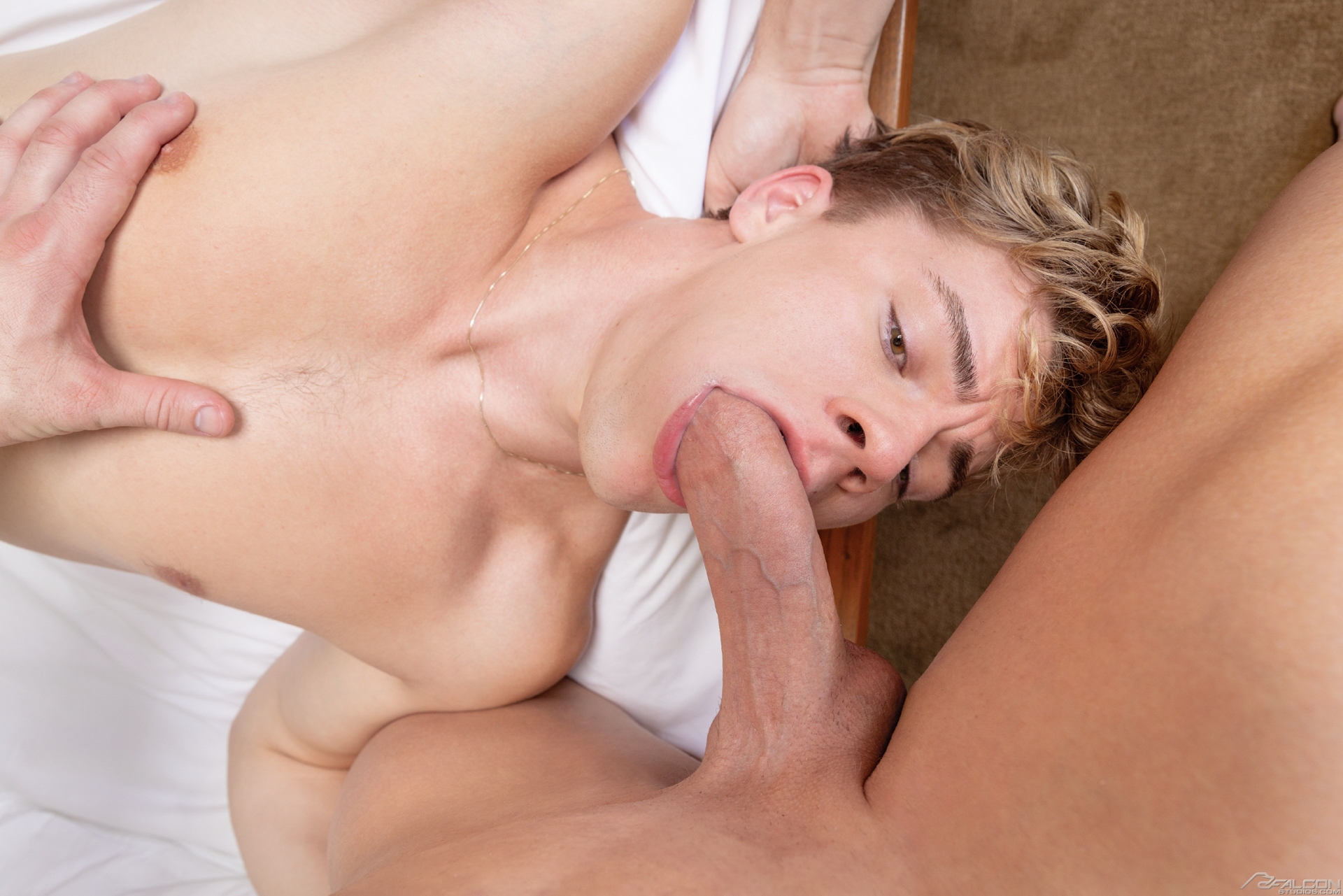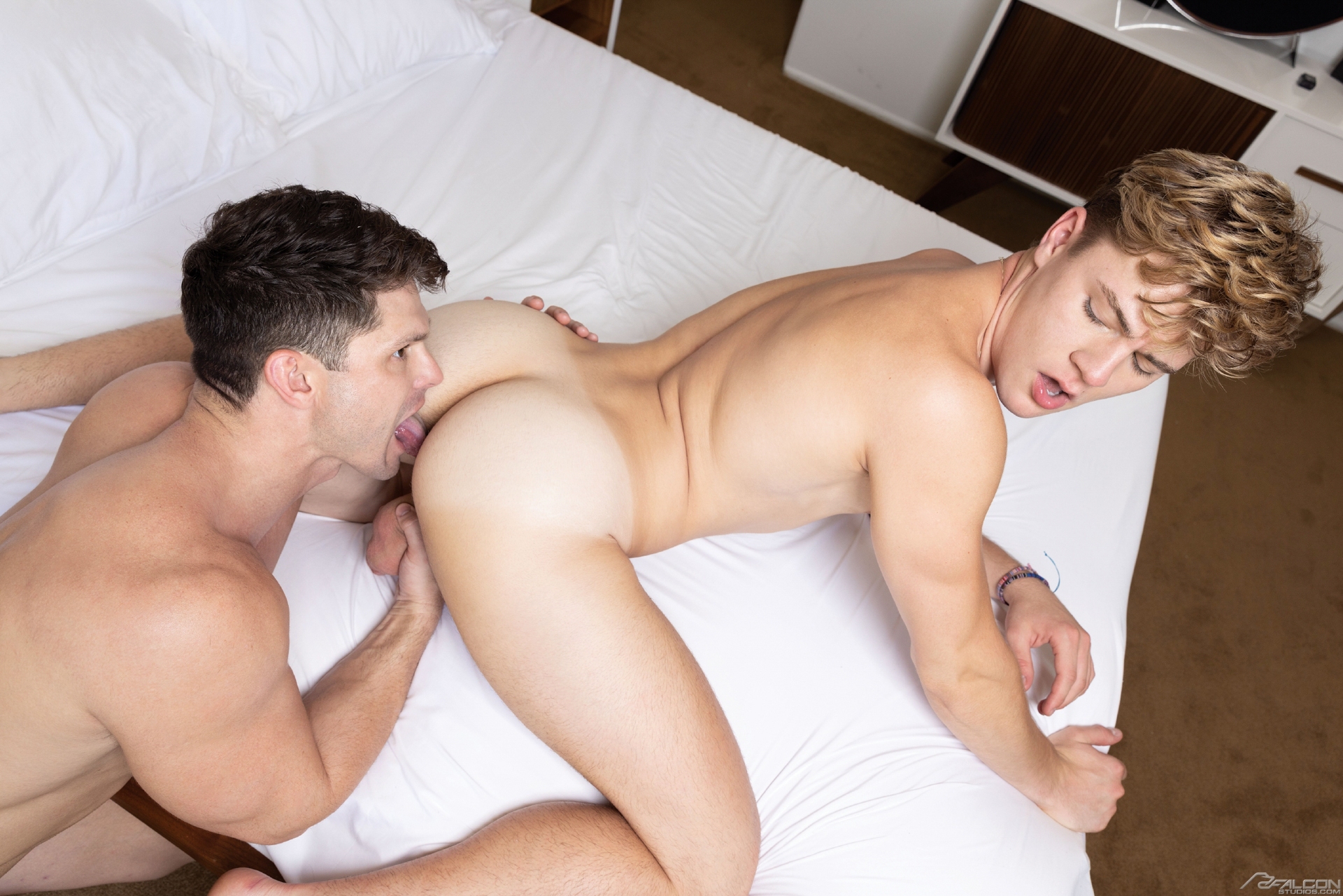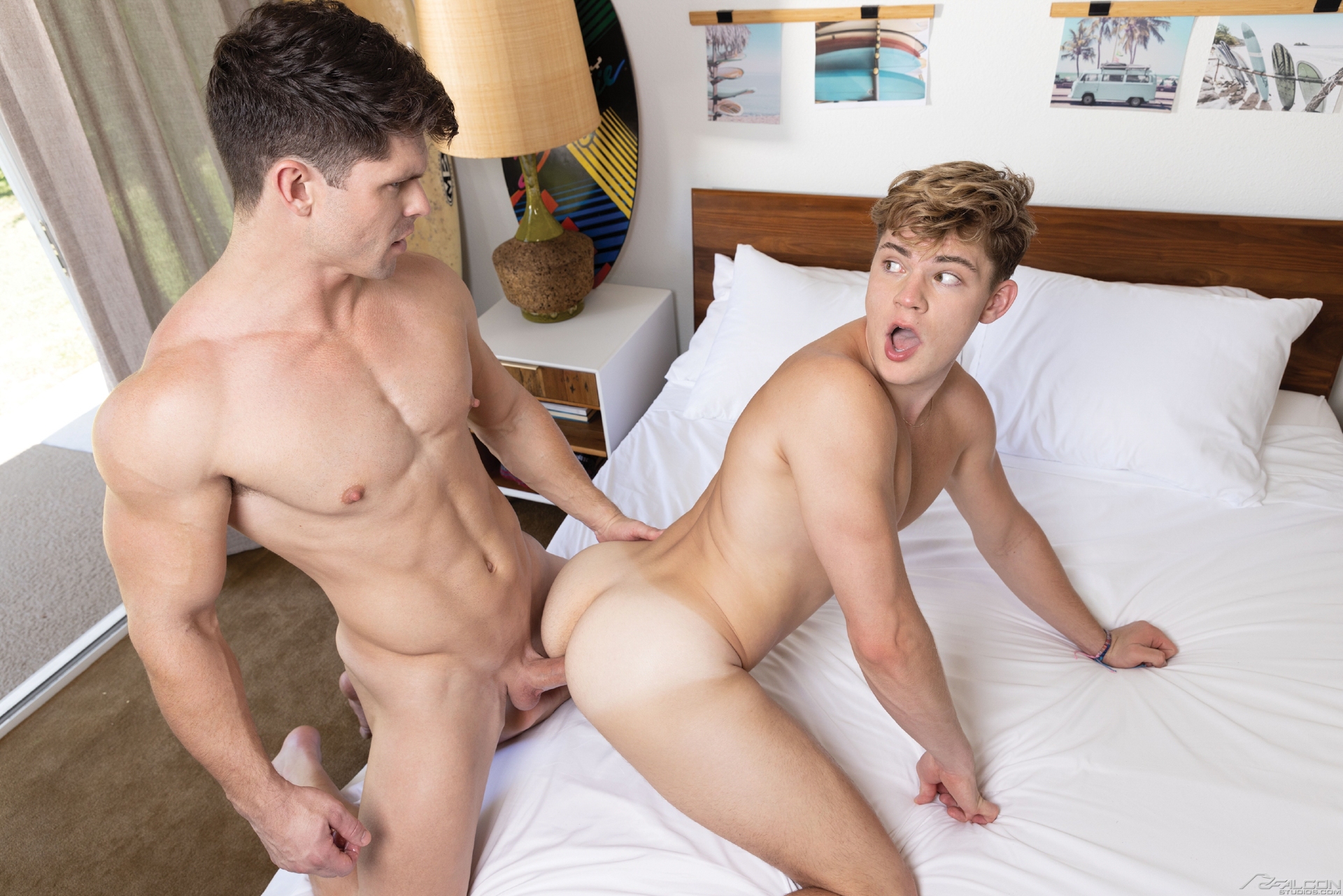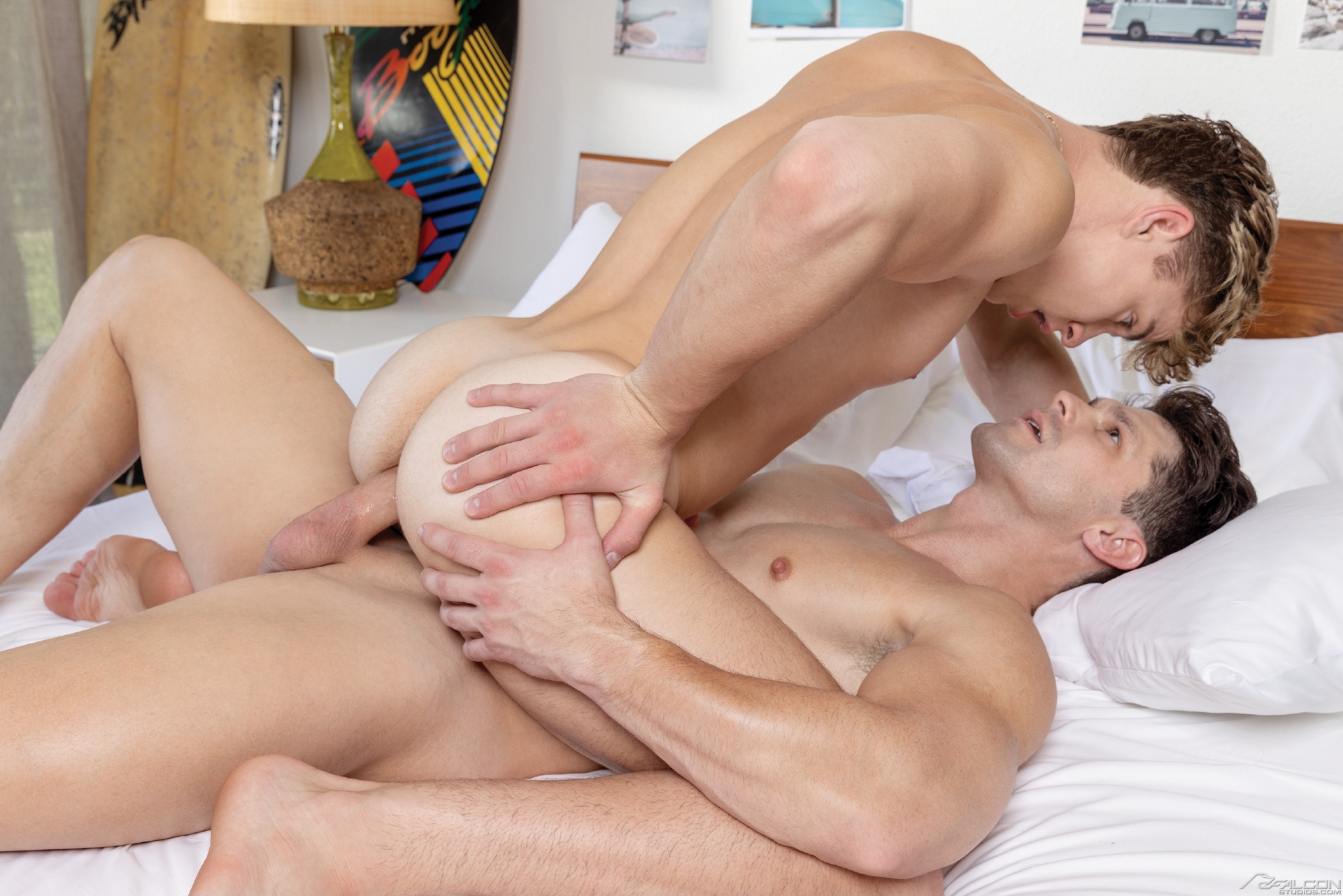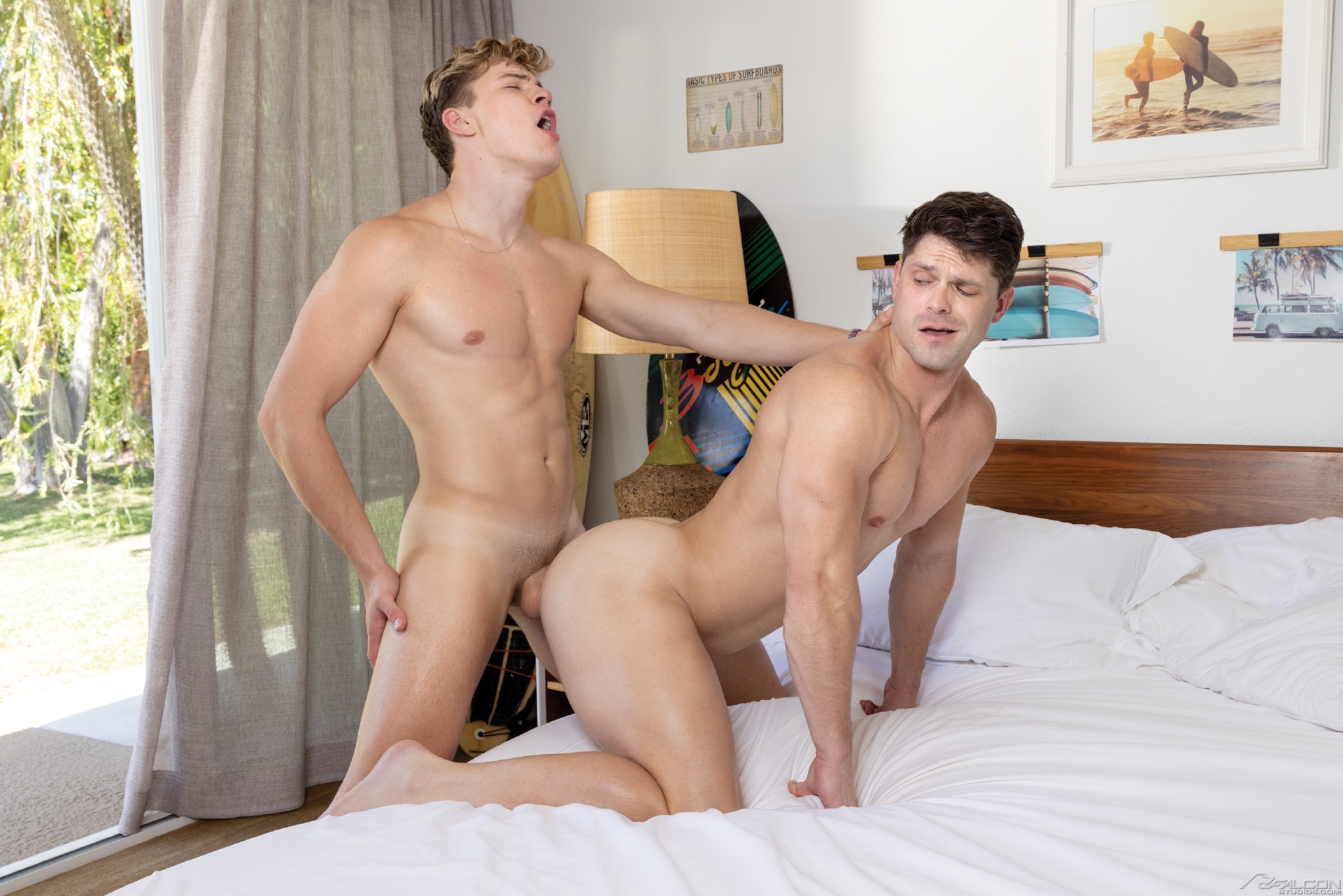 No weird pictures or anyone being murdered, just gorgeous guys and flawless fucking. Trailer (watch full scene here):
[
Falcon: Devin Franco And Oliver Marks Flip-Fuck Bareback
]