Straight Jock Eddie Alvarado Flexes While Having Gay Sex For The First Time
Neal Peterson—a.k.a. the Best Gay Porn Newcomer Of 2016 so far—is back for his second hardcore scene today, and it's a two-part treat for the horny powerbottom. Before his hardcore duo with straight guy Eddie Alvarado (above, left), Neal takes a moment to help out his co-star from his first scene, Jerry Cabrera, in an adjoining hotel room. And by "help out," I mean "suck his cock and swallow his load."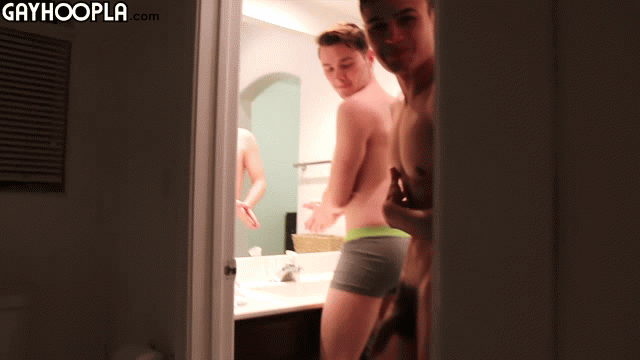 Still hungry for more dick, Neal then moves on to his main course, beefy straight guy Eddie Alvarado. This is Eddie's first time having gay sex, so be prepared for some awkward moments.
Also, be prepared to watch a straight guy show off by flexing his muscles while he has gay sex for the first time:
Ordinarily, this might be the douchiest thing in the world, but Eddie Alvarado looks so fucking good, you can't even be mad. Ugh.
Trailer (watch full scene here):
[
GayHoopla: Neal Peterson Blows Jerry Cabrera, Then Gets Fucked By Eddie Alvarado
]