NextDoorRaw Update: Calvin Chambers' Last Scene(?), Newcomer Matty Strong, And A Bareback Fourgy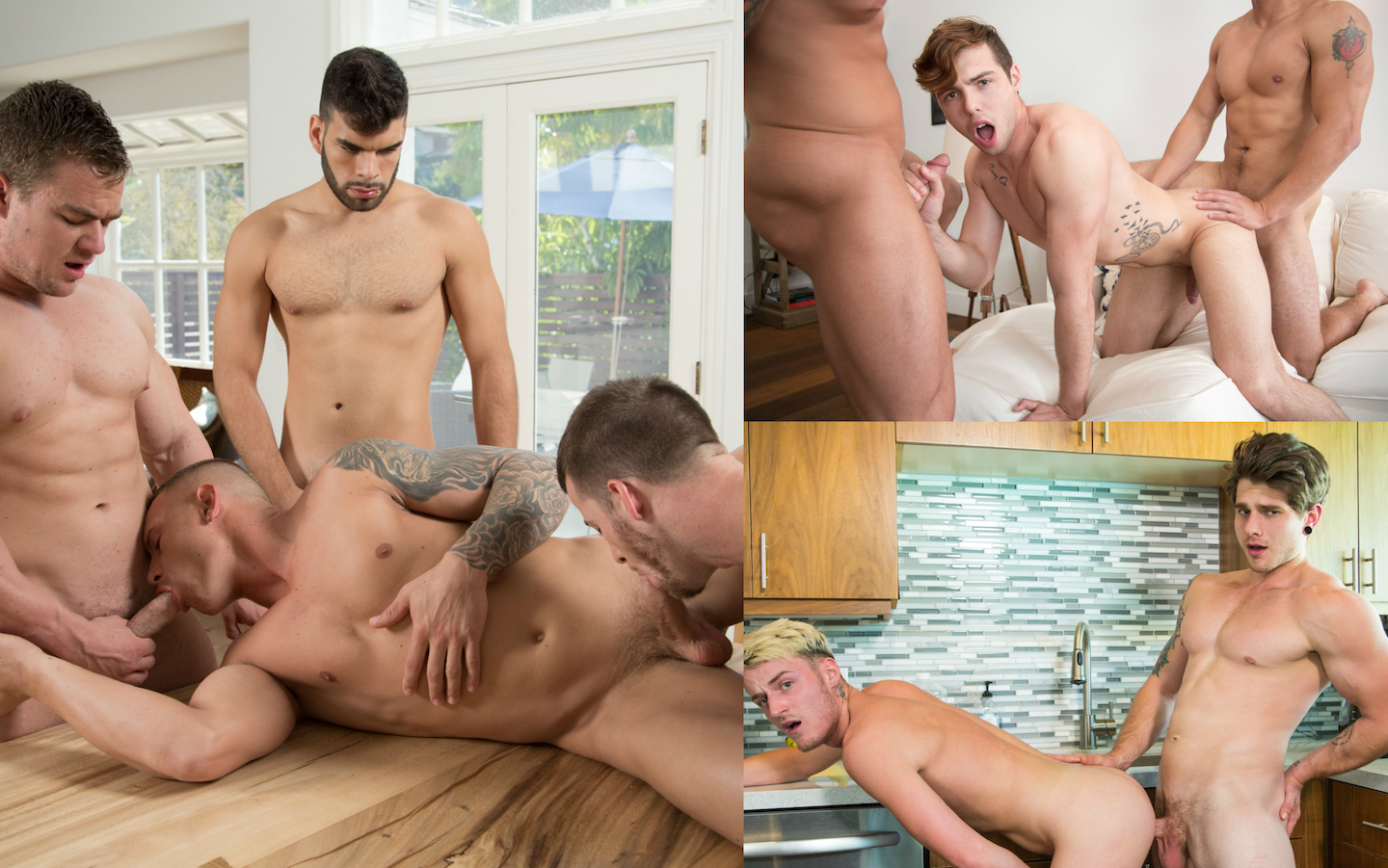 NextDoor has three nice bareback updates to keep you cumming throughout the long holiday weekend, including one duo, one trio, and one fourgy. Preview of each of them below, by order of the number of guys in the scene.
First, the duo, starring newcomers Dominic Green and Matty Strong (I like his big hair, ripped body, hard cock, and big balls).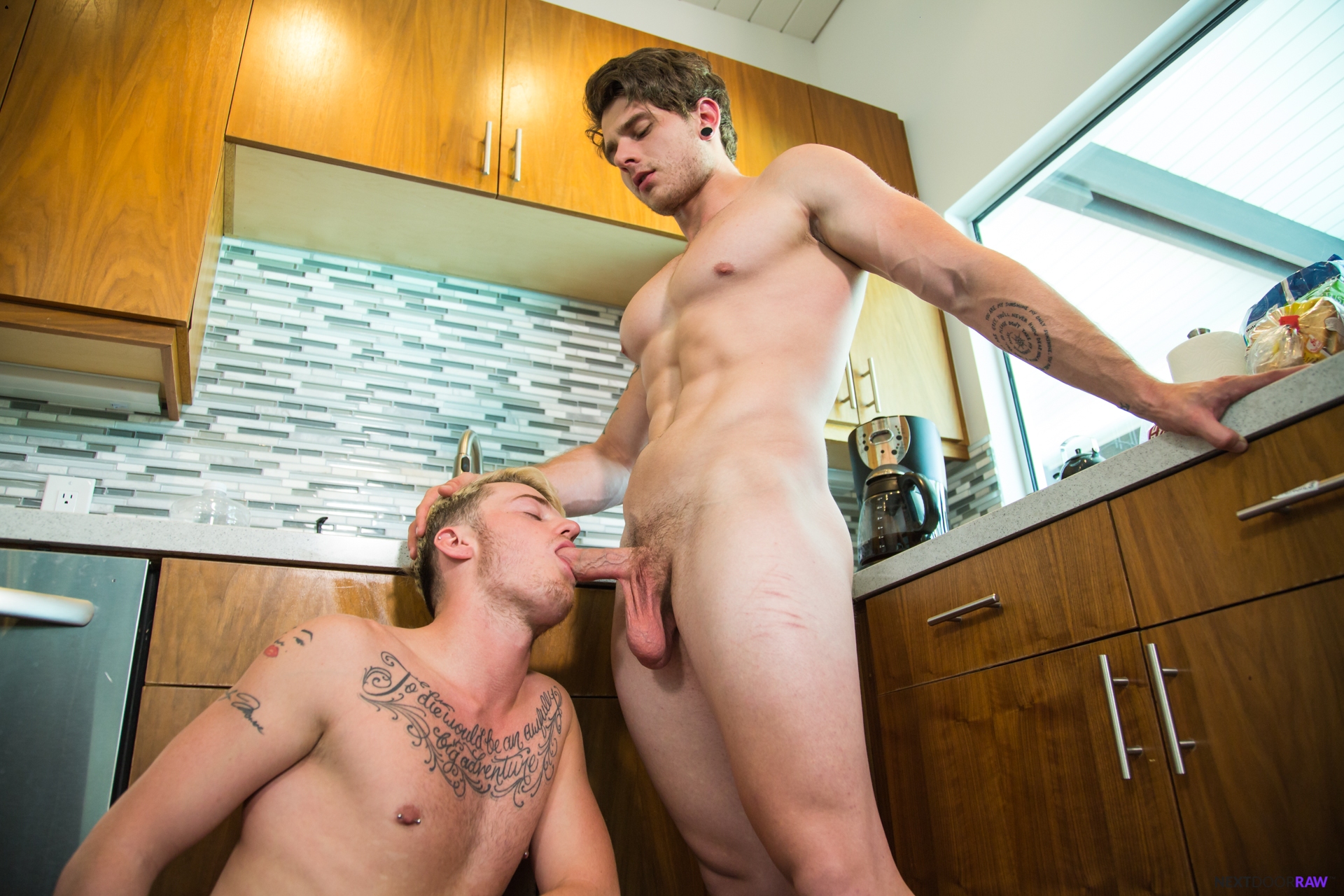 Trailer (watch full scene here):
[
NextDoorRaw: Matty Strong Fucks Dominic Green Bareback
]
Note: All NextDoorStudios scenes are condomless now, but they still market using the NextDoorRaw label and sub-site, and you can watch all the studios' scenes—from all 17 of their studios—with one membership on the main NextDoorStudios megasite.
The trio features a hunky Jordan Boss, the perfect Christian Bay, and Calvin Chambers (a.k.a. Colt) in what should be his final NextDoor scene, as Str8Up previously reported that he's gone back to Corbin Fisher.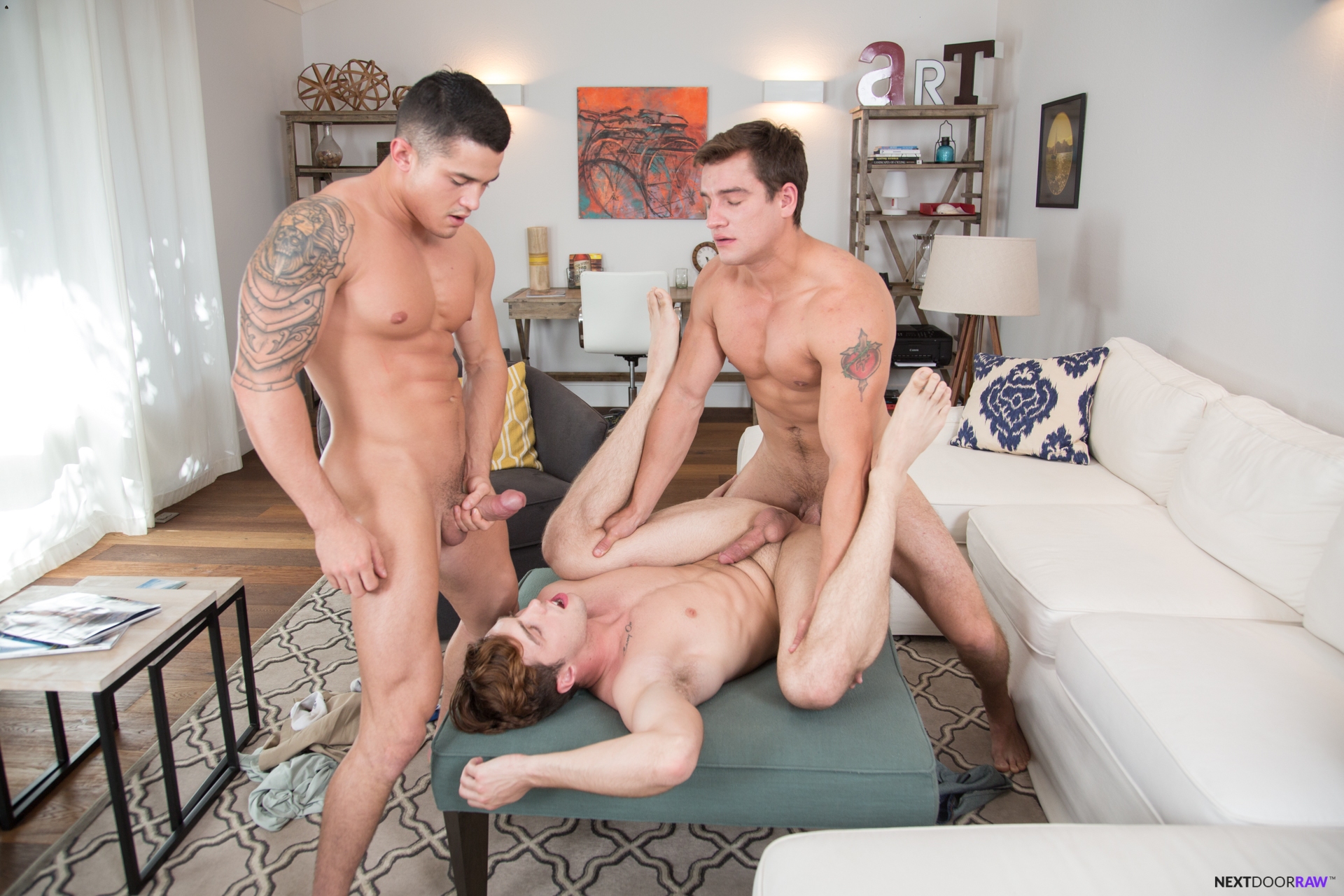 Trailer (watch full scene here):
[
NextDoorRaw: Calvin Chambers, Christian Bay, And Jordan Boss
]
Finally, the big bareback fourgy is called "Bros Before Hoes," and it stars Quentin Gainz, Gunner, Eric Turner, and Zey Hardy.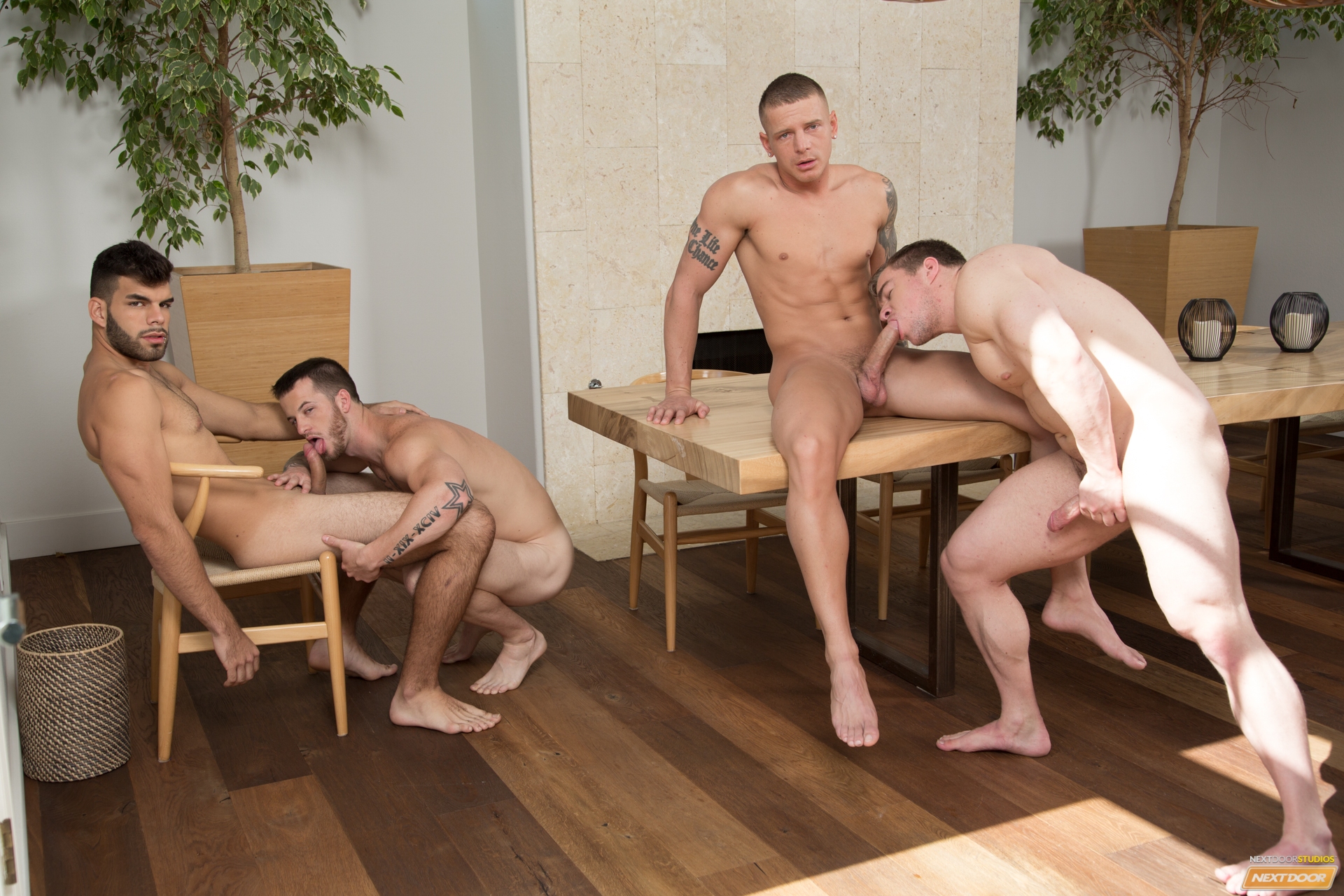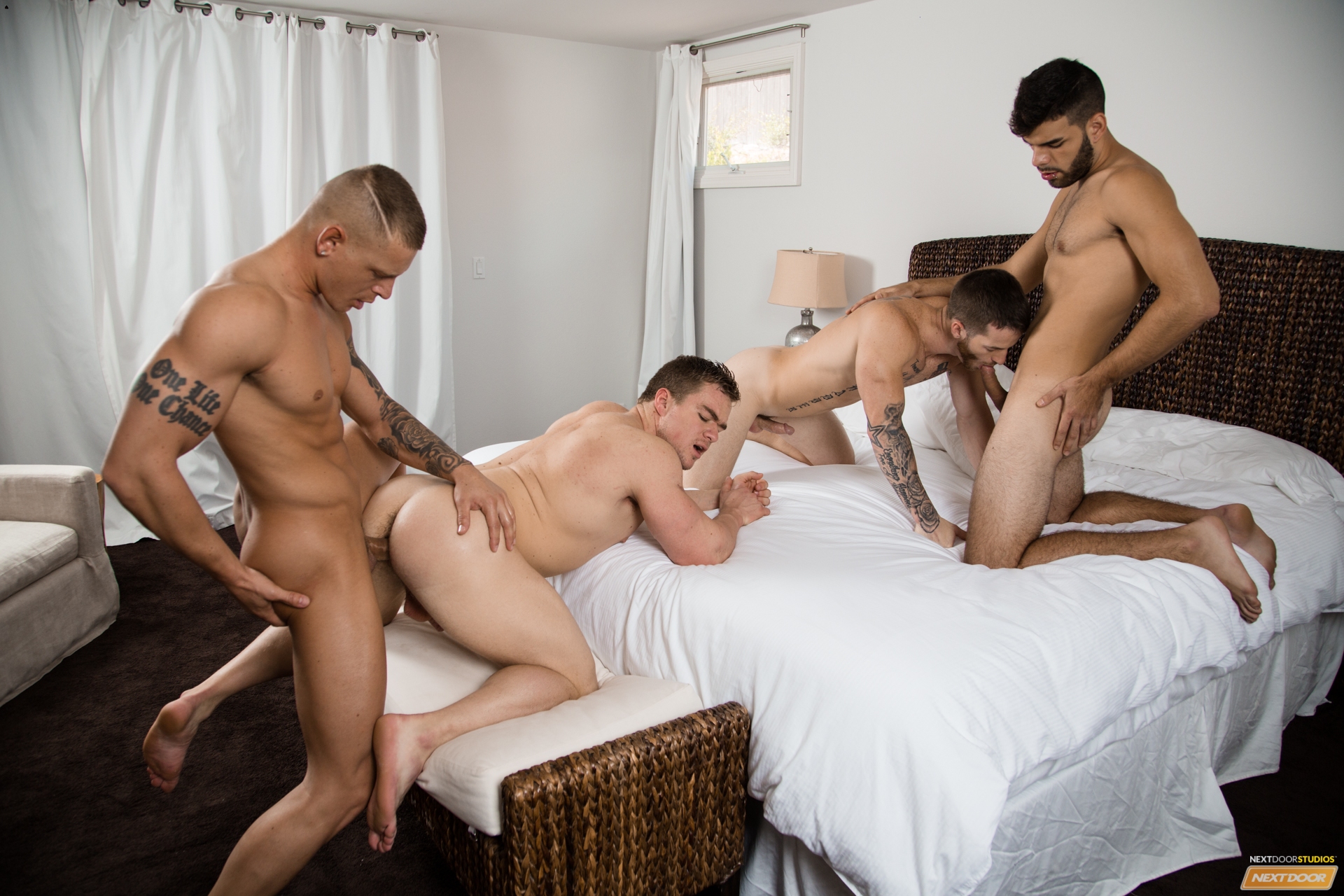 Zey Hardy—the dark-haired one with the beard—is the hottest one for me, but they all look good, and they all do a good job here. Trailer (watch full scene here):
[
NextDoorRaw: Quentin Gainz, Gunner, Eric Turner, and Zey Hardy Fuck Bareback
]