[UPDATED] Is Corbin Fisher's Colt Really Back, Or Was His New Scene Filmed Prior To His Move NextDoor?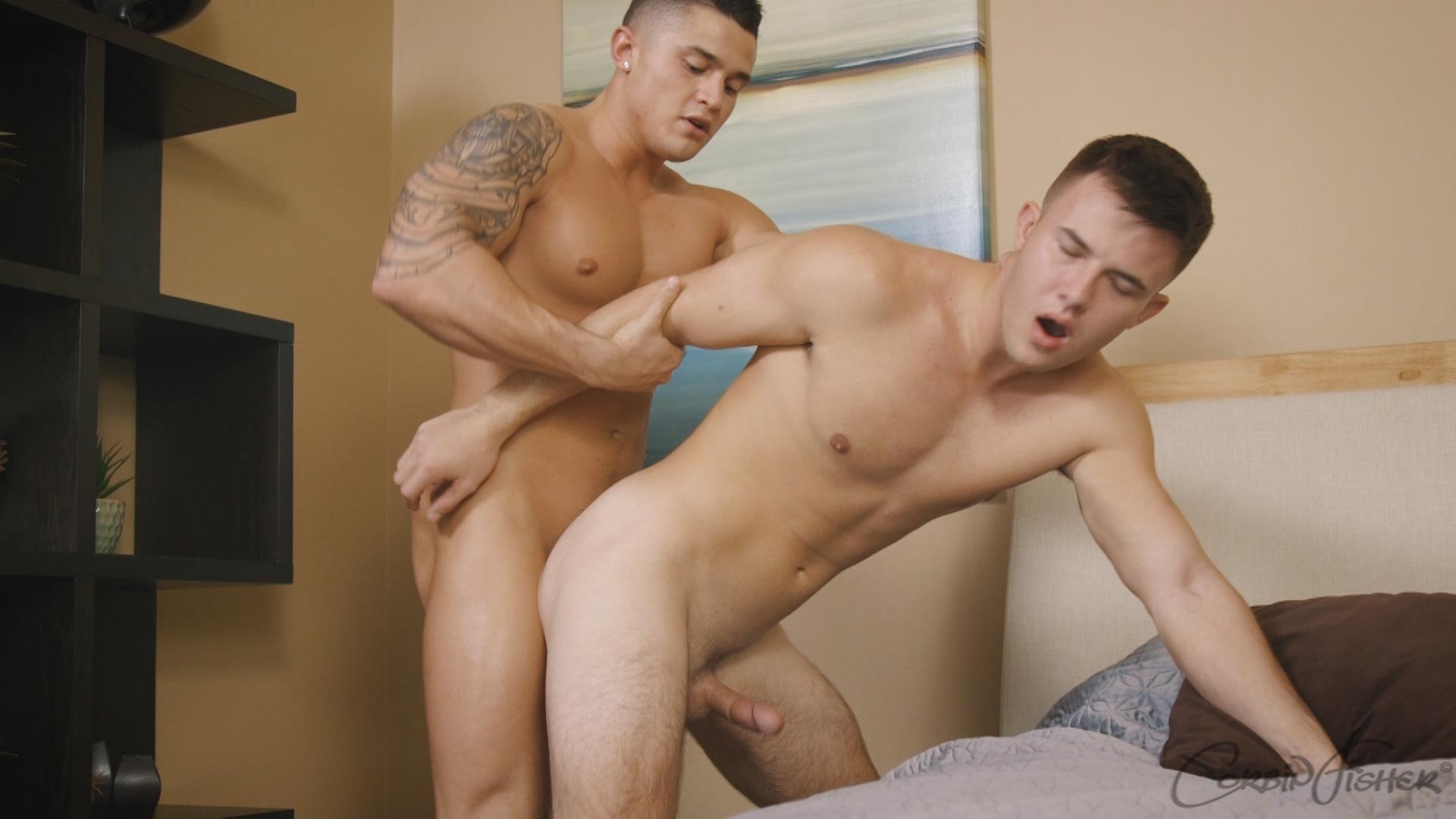 [This story has been updated below.]
This weekend's Corbin Fisher update is an epic one, featuring the (potential) return of iconic CF model Colt.
As one of the best Corbin Fisher models of all time, Colt had two scenes on Str8Up's recent ranking of the top 10 Corbin Fisher scenes of all time, and today he's at it again with another classic Colt fuckfest, as he barebacks Baker:
As most know, Colt left Corbin Fisher and made his debut on NextDoorStudios less than two months ago, and he's now had two scenes released there as "Calvin Chambers." And, he has another one coming later this month, co-starring Christian Bay and Jordan Boss:
[
NextDoorStudios: Calvin Chambers (Colt), Christian Bay, And Jordan Boss Fuck Bareback
]
So, does Colt's new scene today on Corbin Fisher (trailer below) mean that he's already abandoned NextDoor and hurried back to CF? Or, was the "new" Corbin Fisher scene actually filmed several months (if not years?) ago, prior to his initial departure, meaning that he's still in fact filming with NextDoor?
CF trailer (watch full scene here):
[
Corbin Fisher: Colt Fucks Baker Bareback
]
Note: Str8Up has reached out to Corbin Fisher for clarification on Colt's filming status, and will update this post when or if they respond.
UPDATE:
Corbin Fisher has confirmed to Str8UpGayPorn that Colt has in fact returned to their studio, and he's back filming with them now. So, his brief excursion at NextDoor is over. This is the first time I can recall a Corbin Fisher model leaving, going to film for another studio, and then being allowed to come back. Given Colt's hotness, Corbin Fisher obviously made an exception. Yesterday's poll posted below is now irrelevant, but I've left it up.
***
Vote: