Ninth Circuit Court DENIES Appeal For Convicted Extortionist Jarec Wentworth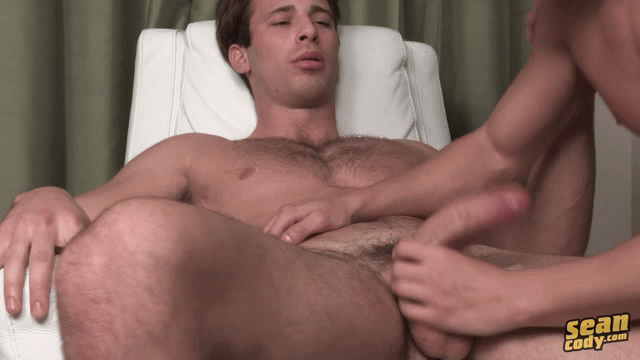 Since he was sentenced in federal court over two years ago after being found guilty of extorting Republican millionaire Donald Burns, gay porn star Jarec Wentworth has been working to appeal his conviction. Today, that appeal was denied by the Ninth Circuit, meaning Wentworth (a.k.a. Teofil Brank) will remain in a Victorville, California medium security prison to serve out the rest of his six-year sentence. The decision was handed down this morning:

The panel of three judges (one of whom was a replacement judge, after the original judge abruptly retired following claims of sexual misconduct) concurred to deny the appeal and affirmed the lower court ruling on Wentworth's conviction. One of the three judges, however, took issue with the majority's reliance on the Hobbs Act in upholding the extortion conviction. That dissenting judge, Stephen Reinhardt, wrote:
I strongly disagree with the majority disposition regarding the scope of Hobbs Act extortion. The Hobbs Act was not intended to, and does not, encompass injury, or threatened injury, to reputation. Application of our ordinary tools of statutory interpretation reveals ambiguity. The definition of extortion itself is muddled—the adjective "threatened" inexplicably modifies "fear." 18 U.S.C. § 1951(b)(2). Moreover, all other violations of the Act require harm or threats of harm to person or property—indicating that the scope of harm for Hobbs Act extortion is similarly limited.

[…]

These oftimes drastic consequences require a special vigilance on the part of courts to ensure that only clearly prohibited conduct results in criminal sanctions. The rule of lenity is, consequently, a bedrock principle of statutory interpretation in criminal cases. See, e.g., Scheidler, 537 U.S. at 408. Moreover, because criminal law is primarily a local not a national matter, we require a clear statement of congressional purpose before interpreting a federal criminal statute to encompass conduct already subject to state criminal penalties.
Reinhardt concludes by stating he would actually overturn Wentworth/Brank's conviction based on the Hobbs Act, but he ultimately still concurred with the majority:
Construing the scope of "extortion" as used in the Hobbs Act in light of these fundamental tenets requires us to resolve the obvious ambiguities against the government. Accordingly, I would overturn Brank's convictions under the Hobbs Act. I concur in the remainder of the majority disposition.
Jarec Wentworth/Teofil Brank will be released from prison on May 8th, 2020, which is just over two years from now.