Now Hugh Hunter Is Mad Because The Hornet Blog Interviewed Boomer Banks
Today in Hugh Hunter Is Desperate For Attention news, the attention-starved Twitter user who used to perform in gay porn scenes for Michael Lucas would like some more attention. And, as usual, Hugh Hunter is disparaging someone else to try and get it. This time, Hugh Hunter is flipping out because gay news blog Hornet interviewed Boomer Banks about his new studio line at CockyBoys, "BoomBoxxx":
Hugh Hunter says he's upset because the Hornet interview mentions that BoomBoxxx's content is condomless, and because other gay porn stars have performed in bareback scenes before, Boomer Banks' new scenes are not "newsworthy." However, the interview never says that Boomer Banks is the first person to switch from condom to bareback porn. Rather, it's a fairly standard interview with a performer discussing his work. Unfortunately, seeing someone else being interviewed by a gay media outlet has sent Hugh Hunter over the edge: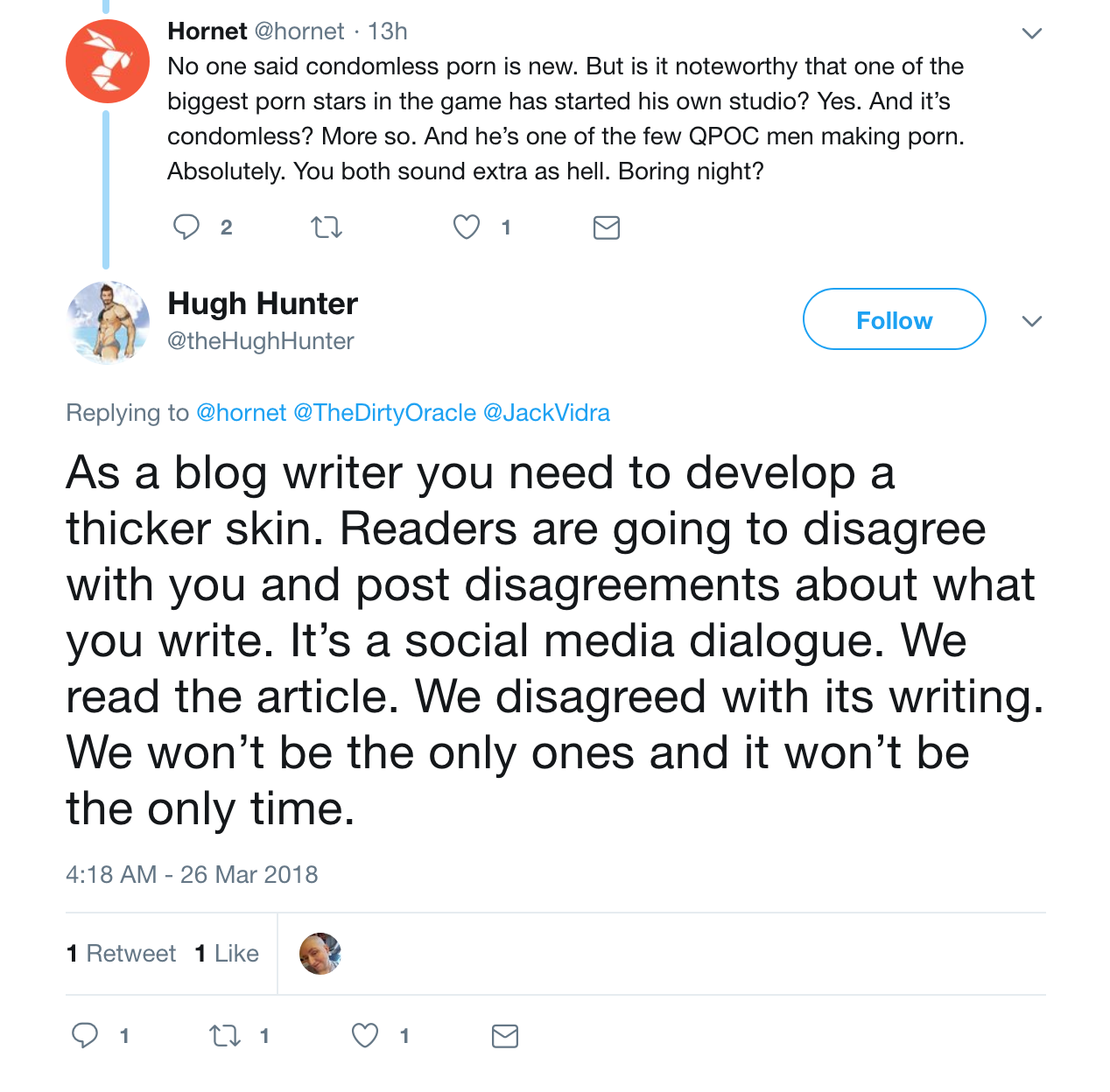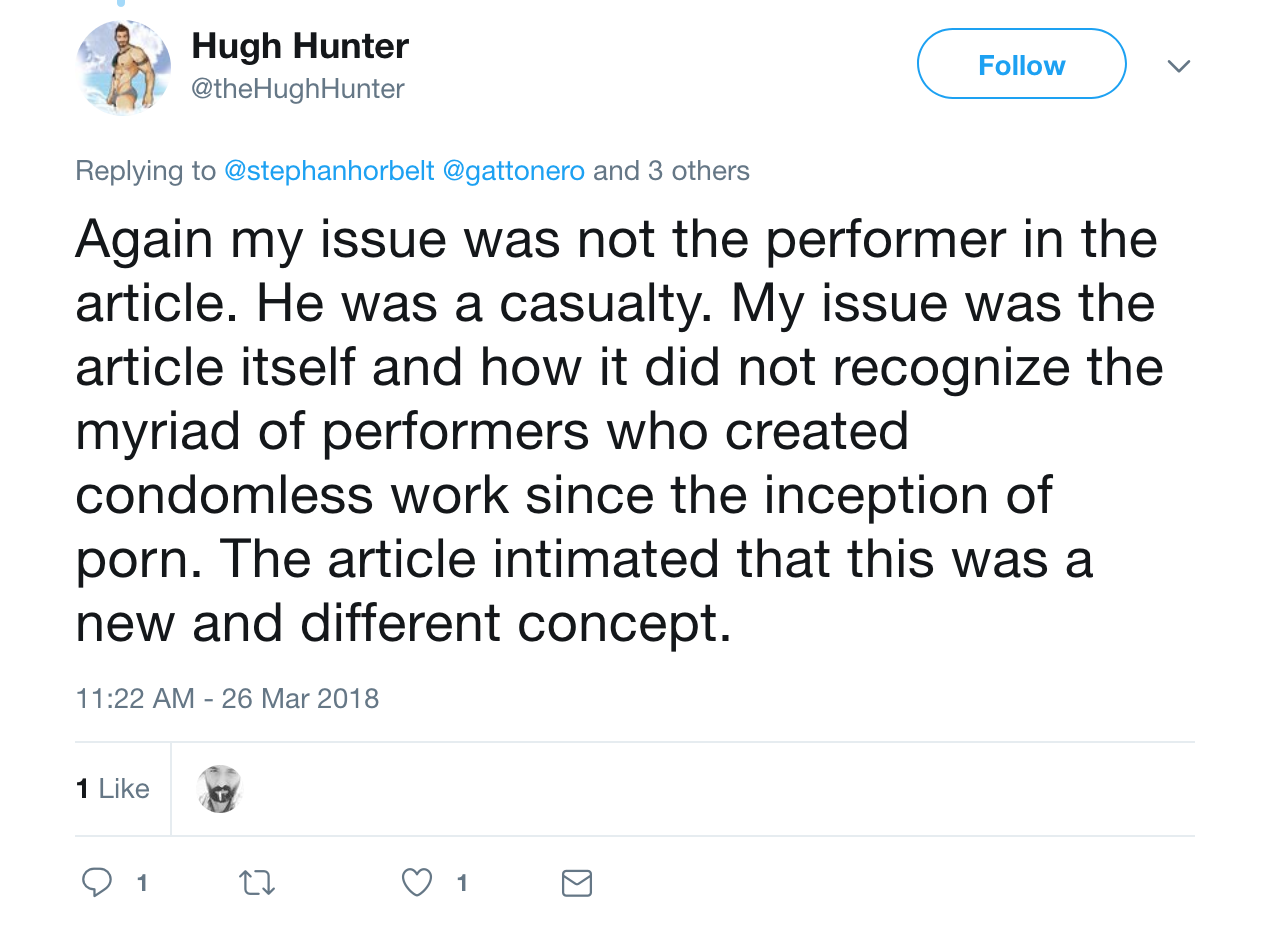 Again, the interview—which you can read here—does not "intimate" anything of the sort. It's a straightforward interview about a performer's latest work, with the performer explaining what his work is all about, and why it's important to him.
If Hugh Hunter having a Twitter meltdown in order to get attention for himself feels familiar, it should. Last year, he used his Twitter account to accuse the GayVN Awards of being racist, but other performers were quick to question his motives. Also last year, Hunter and his similarly desperate-for-attention husband, Dolf Dietrich, lost their minds over another gay blog, Instinct, over that blog's list of the year's Top 10 Gay Porn Stars. Not surprisingly, neither Hunter nor Dietrich were on that list, but Boomer Banks was.
Boomer Banks responded to Hugh Hunter's latest Twitter meltdown last night:
Hugh Hunter continued to seek attention throughout the night and into this morning with dozens of additional tweets sent to Hornet (and anyone else he felt wasn't giving him enough attention), and his meltdown eventually led to Hornet blocking him on Twitter: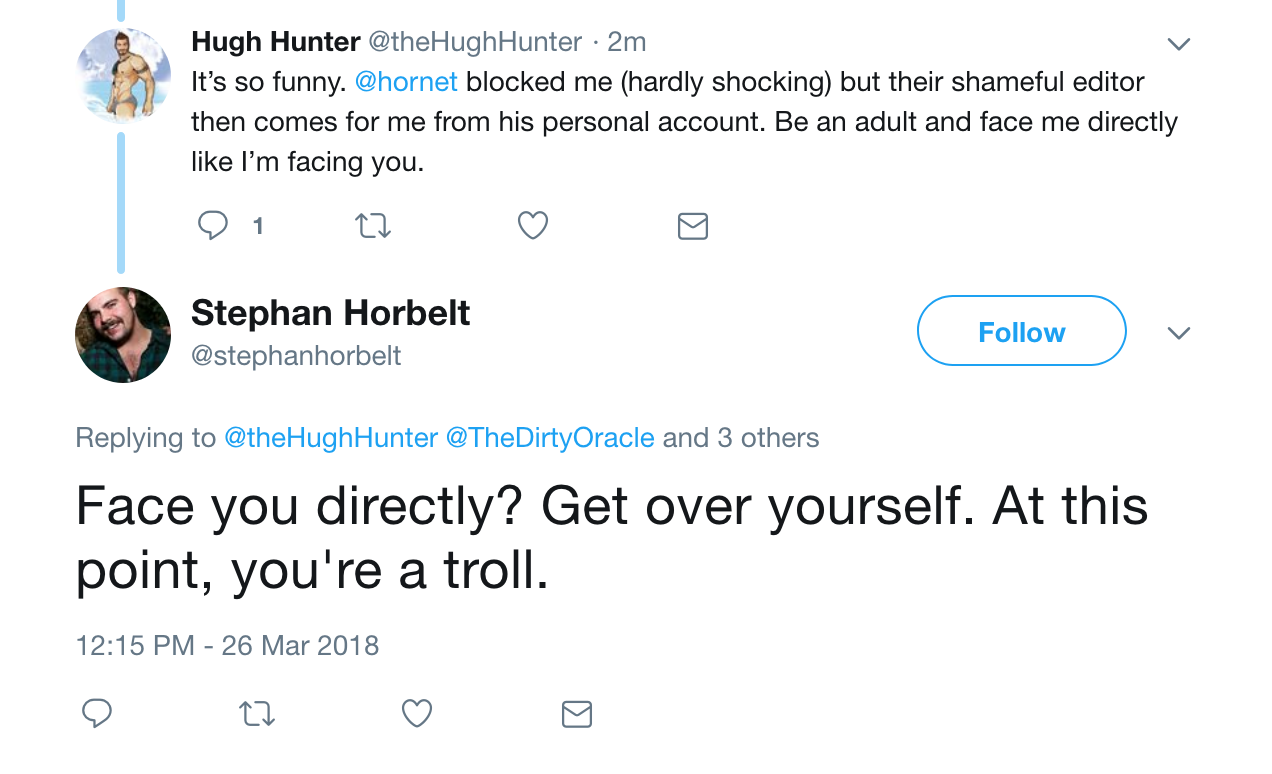 After being blocked and called out by several people on Twitter for this latest desperate stunt, Hugh Hunter recorded a video to let everyone know that he has "zero respect" for them.
If I have no respect for you then why do you think I'd care if you liked me or not? pic.twitter.com/bvSG6F3PJX

— Hugh Hunter (@theHughHunter) March 26, 2018