Now Trump Supporter Sergeant Miles—Who Is STILL Fighting With Kurtis Wolfe On Twitter—Says He Contracted Gonorrhea On A Gay Porn Set
This might be the longest-running Twitter fight…ever? It started on Saturday when deranged Trump supporter Sergeant Miles accused his Raging Stallion co-star Kurtis Wolfe of being on drugs during their shoot, and now today, Tuesday, the back-and-forth insults and allegations between the two stars is still going strong!
When we left off over the weekend, Kurtis Wolfe seemed to have shut things down by telling Miles that his bigoted behavior led to him being blacklisted by Raging Stallion. This afternoon, however, a deluded fan calling himself "Dale Grimm" reignited the thread by questioning Kurtis Wolfe over his STD test results (which, as you'll recall, Sergeant Miles used to harass Wolfe on set last year):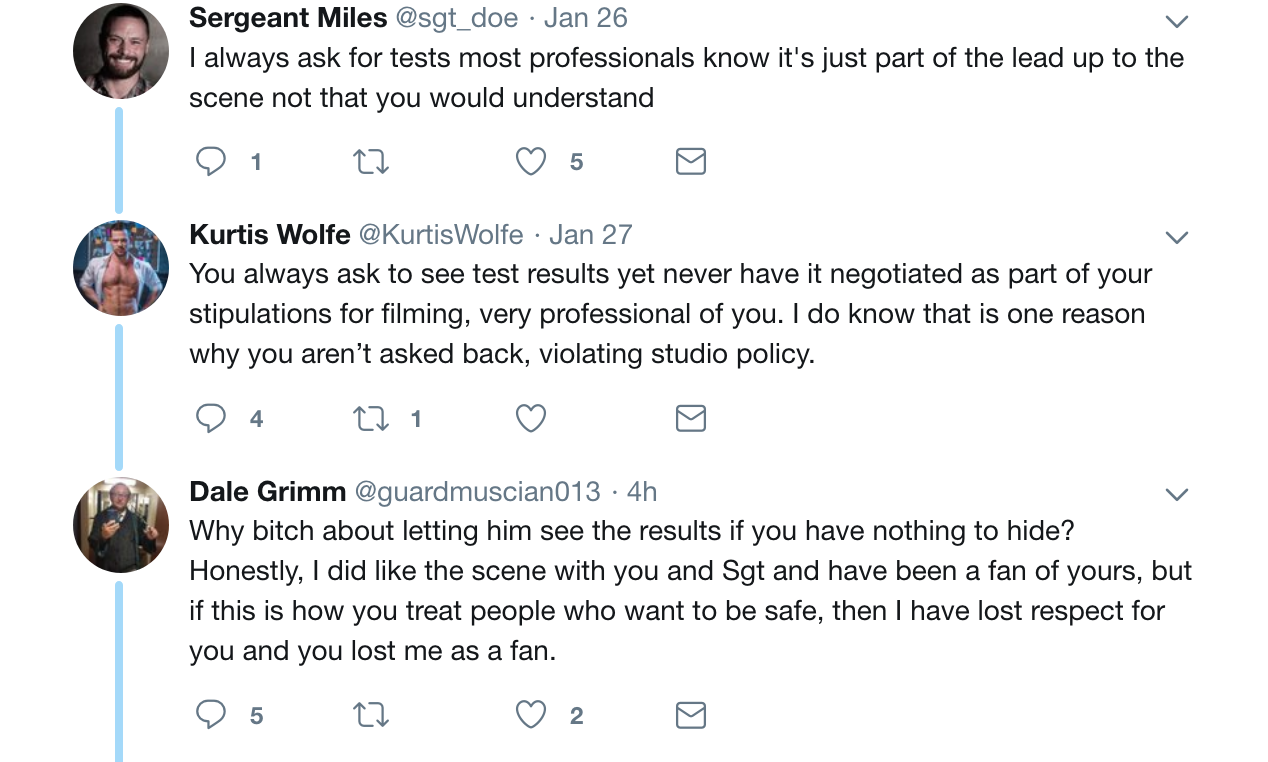 Wolfe quickly replied to shut down the troll, and in the process probably gave us the best nickname of 2019 so far ("Sgt Dumbass"):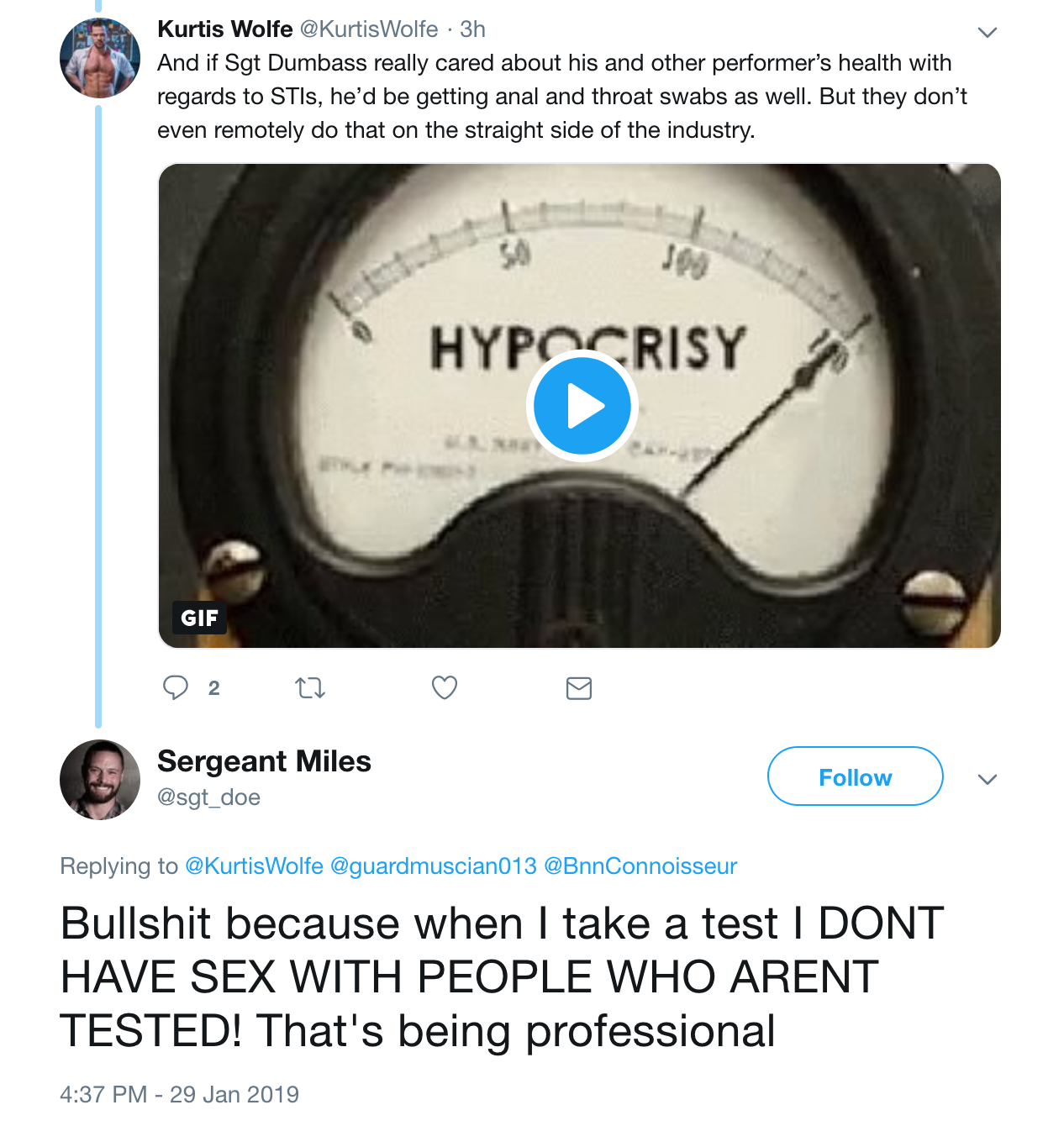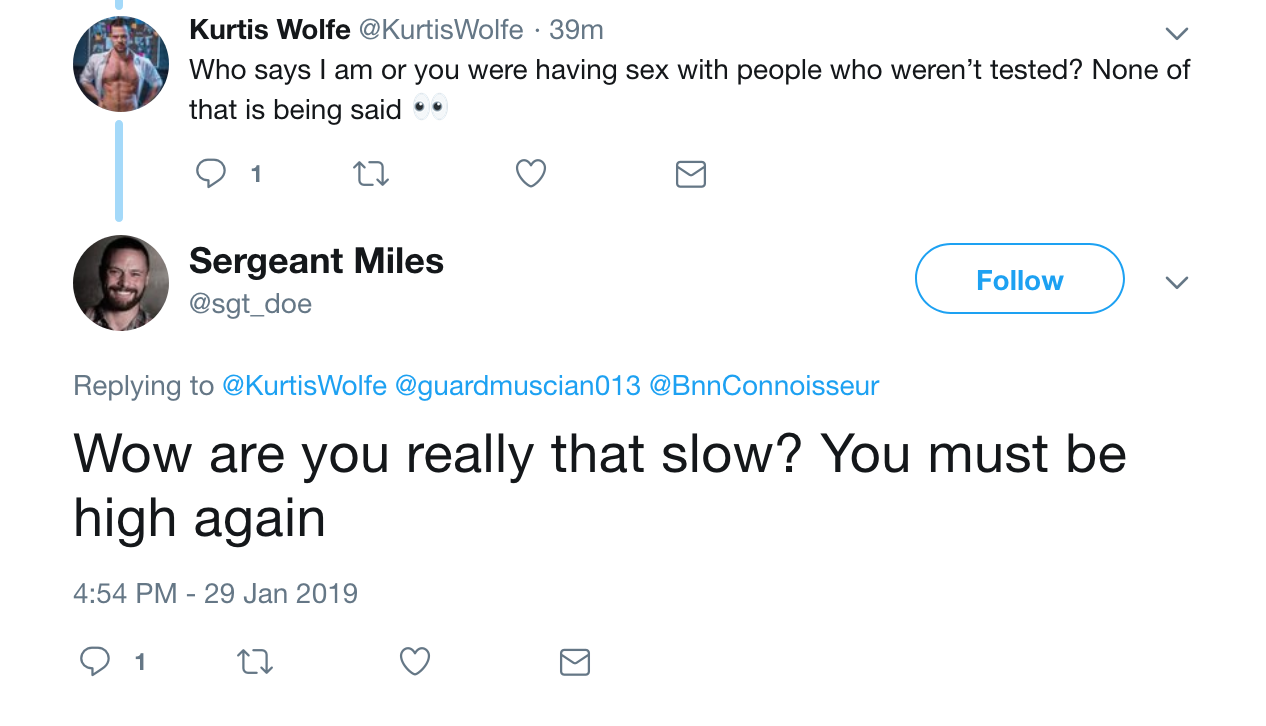 In an earlier reply to a thread that included a different group of seven people (maybe we should call her Sgt Drama Queen? what kind of bitch has the time to engage in all these feuds?), Miles claimed he contacted "gohnorria" [sic] on a gay porn set, but he didn't disclose which set or provide any proof as to how he allegedly got the STD: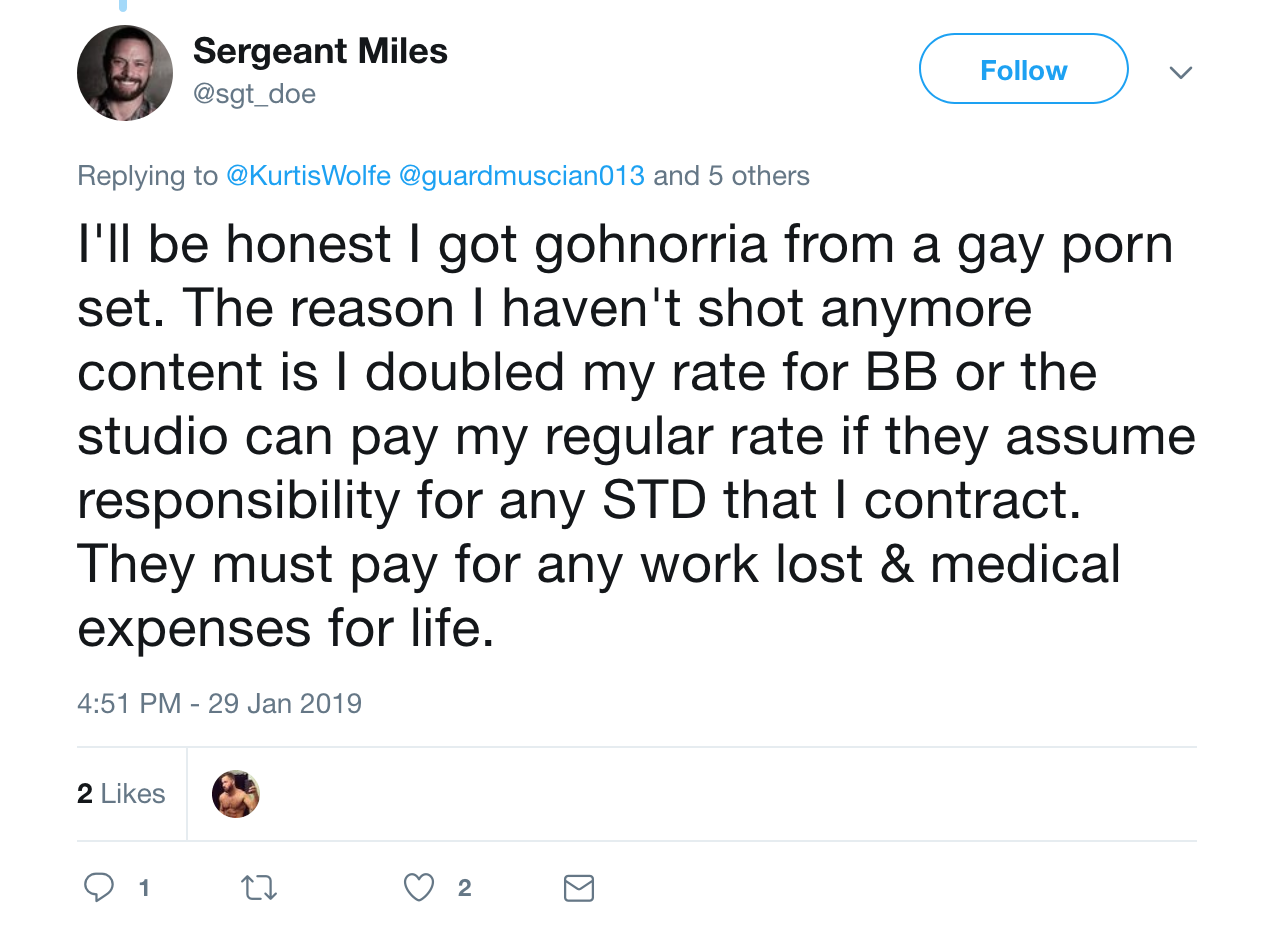 Then, Sgt Dumbass continued to allege drug use on set, which prompted Wolfe to threaten him with a lawsuit: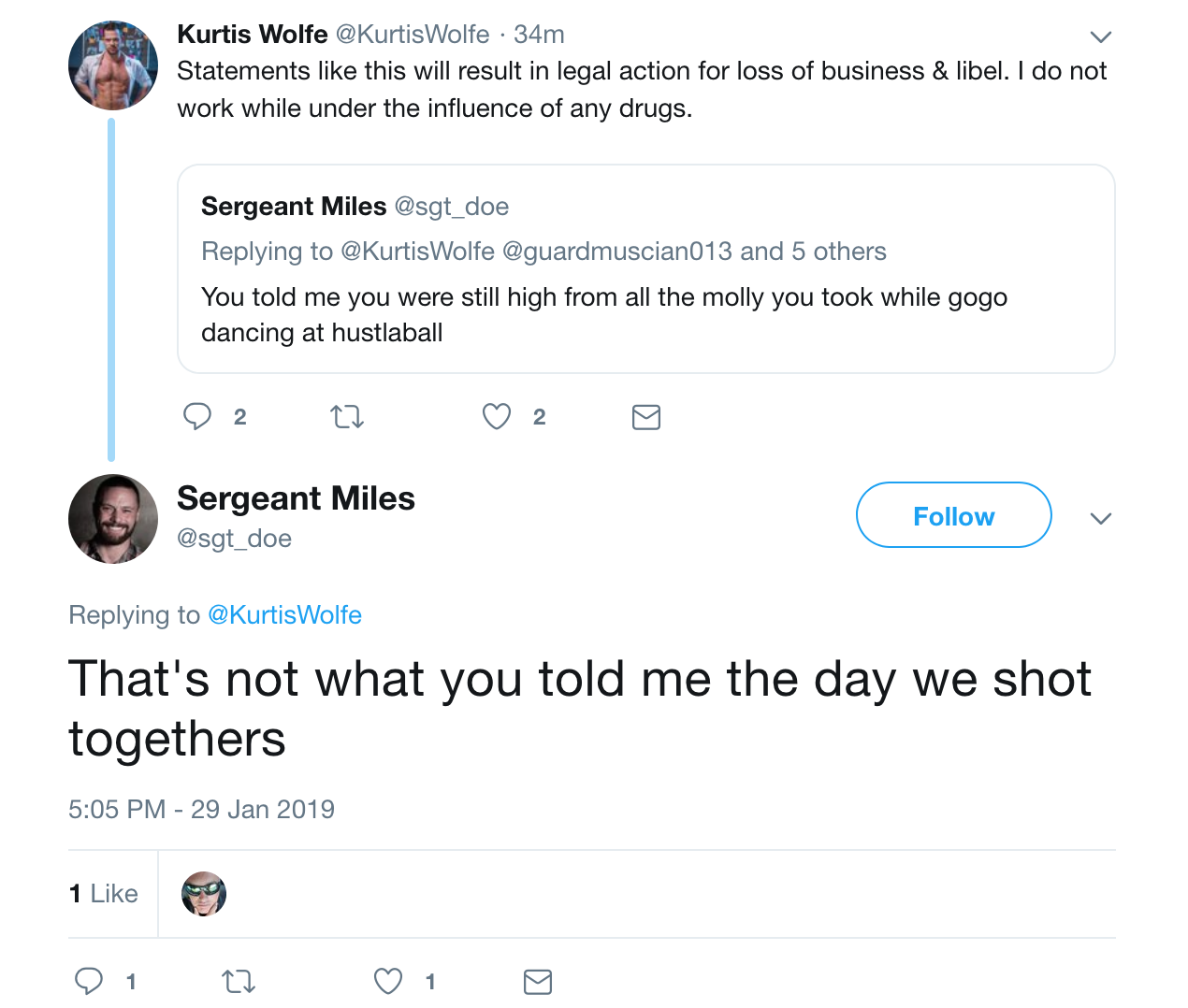 The good news is, Sergeant Miles will probably not be working for any gay porn studios ever again (except for maybe Lucas Entertainment, which, ironically, does not test its models). The bad news is, he'll probably be picking even more fights with people on Twitter in his free time, and he's probably tweeted 150 more idiotic things since you started reading this article.