Kurtis Wolfe Says He Was Paid Double To Film With Trump-Loving Gay Porn Star Sergeant Miles After Two Other Co-Stars Backed Out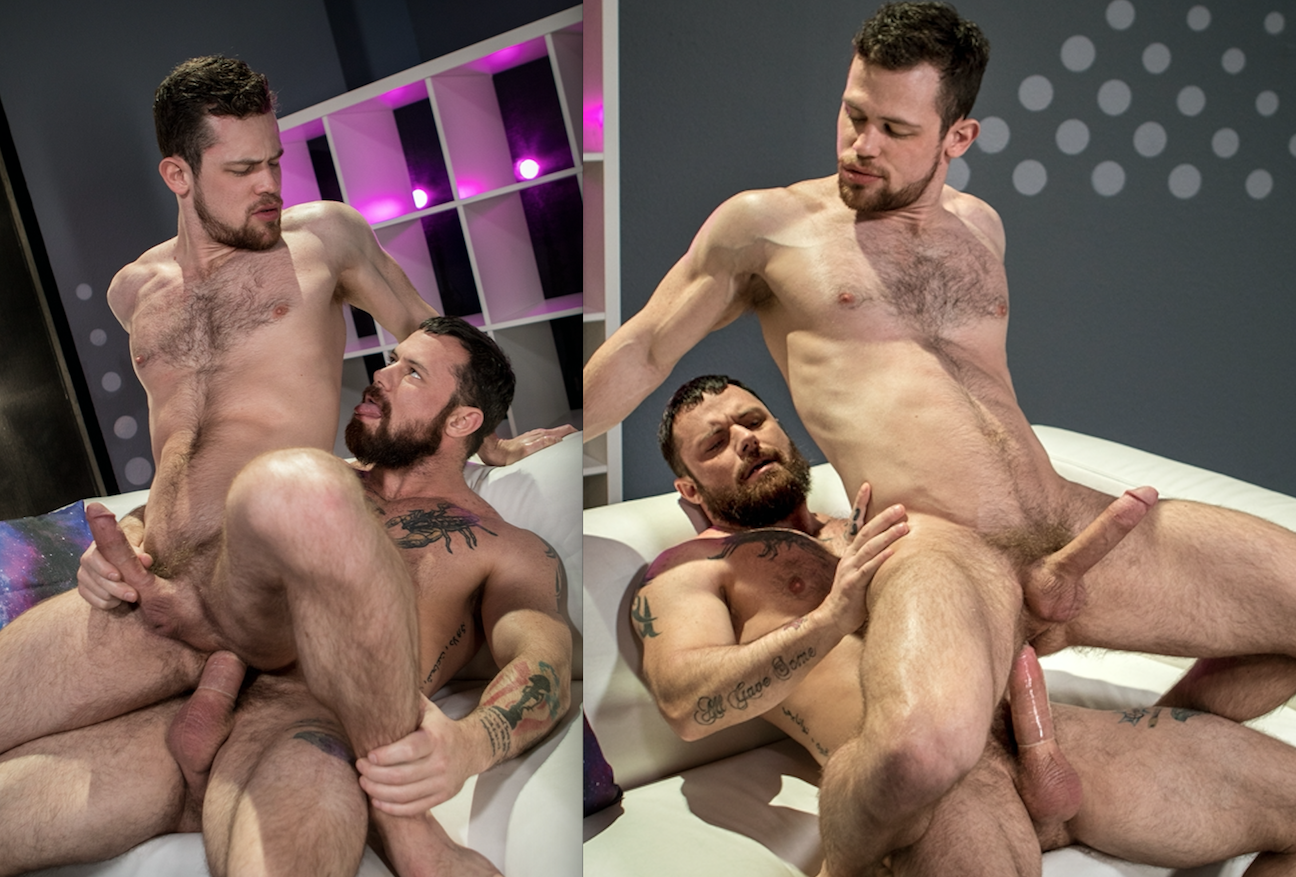 He may have had to be fucked by one of gay porn's "vilest" performers, but at least he got paid double to do it. That's what Kurtis Wolfe revealed today after he was attacked by racist and homophobic Trump-voting gay porn star Sergeant Miles.
It all started when Miles responded today to a fan on Twitter about his scene with Wolfe in Raging Stallion's "Shut Up And Fuck Me," which was released last year. In his response to the fan, Miles wrote that Wolfe was the "worst scene partner" he ever had, and that Wolfe had been "doing drugs all week":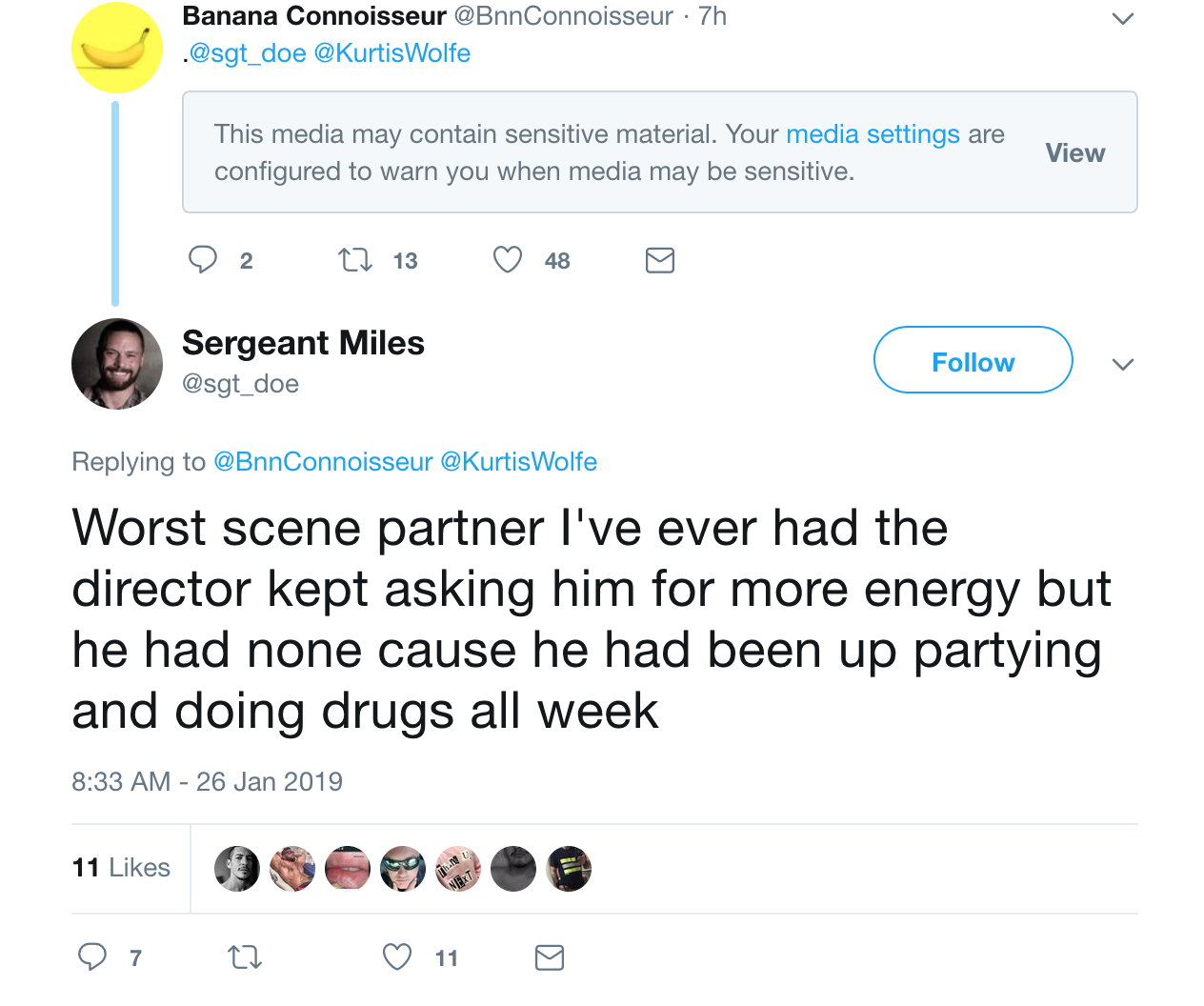 Wolfe—who previously admitted to being "disgusted" that he filmed with Miles after Miles called murdered children in Parkland, Florida "cowards" for not surviving the mass shooting at their high school—responded to Miles this afternoon, revealing that he was paid double to film with him after two other performers backed out, and that he was "taking one for the team" when he had sex with him in the Raging Stallion movie. Wolfe's perceived lack of energy on set was not due to drug use, he explained, but was instead due to a dancing gig the night before, and the fact that Miles is a "vile human being":
Miles then claimed that Wolfe was not a last minute replacement, and that the two had been booked to film together all week long. He also claims, falsely, that Wolfe had shot a scene the day prior, and another performer had complained about him to Miles:
Wolfe then reminded Miles that he did not have any other scenes that week, and that Miles is lying: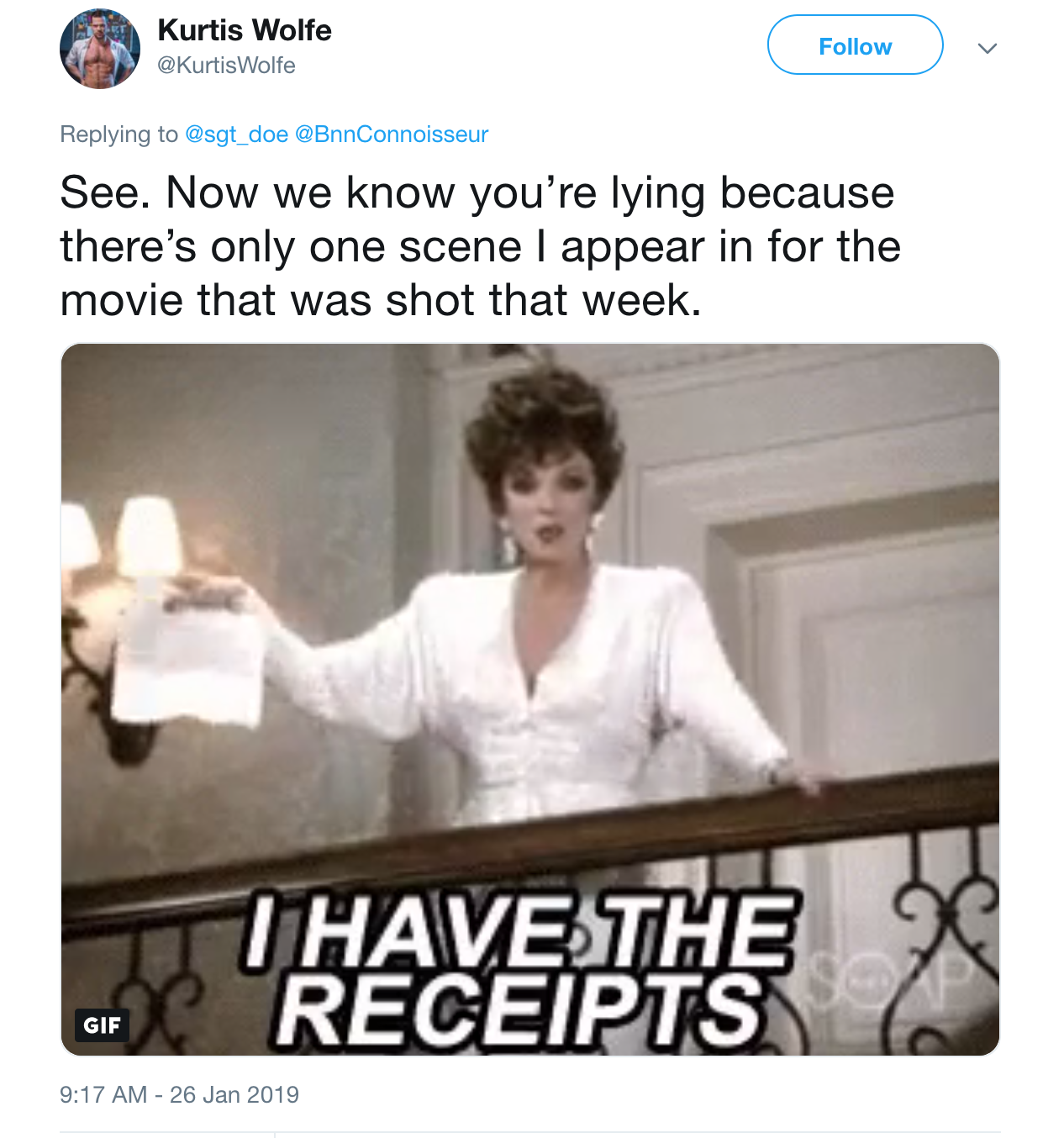 Miles then admitted to lying about the other performer complaining about Wolfe, and changed his story to state that the performer had complained about working with Wolfe on a different shoot. Miles went on to say that Wolfe had to fake his cum shot during their scene: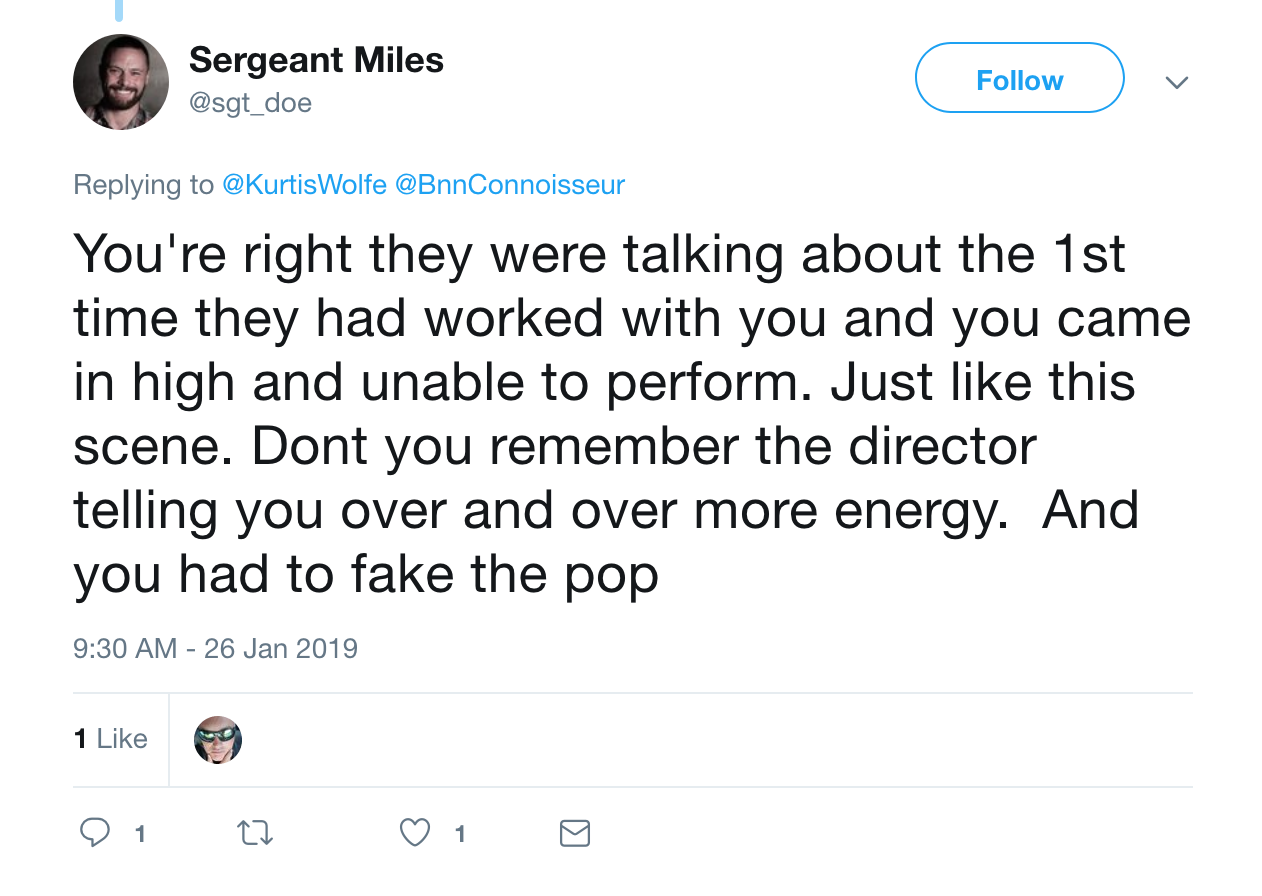 Wolfe confirmed that he faked his cum shot due to being disgusted by Miles, and he stated that he's never filmed a scene while under the influence of drugs or alcohol: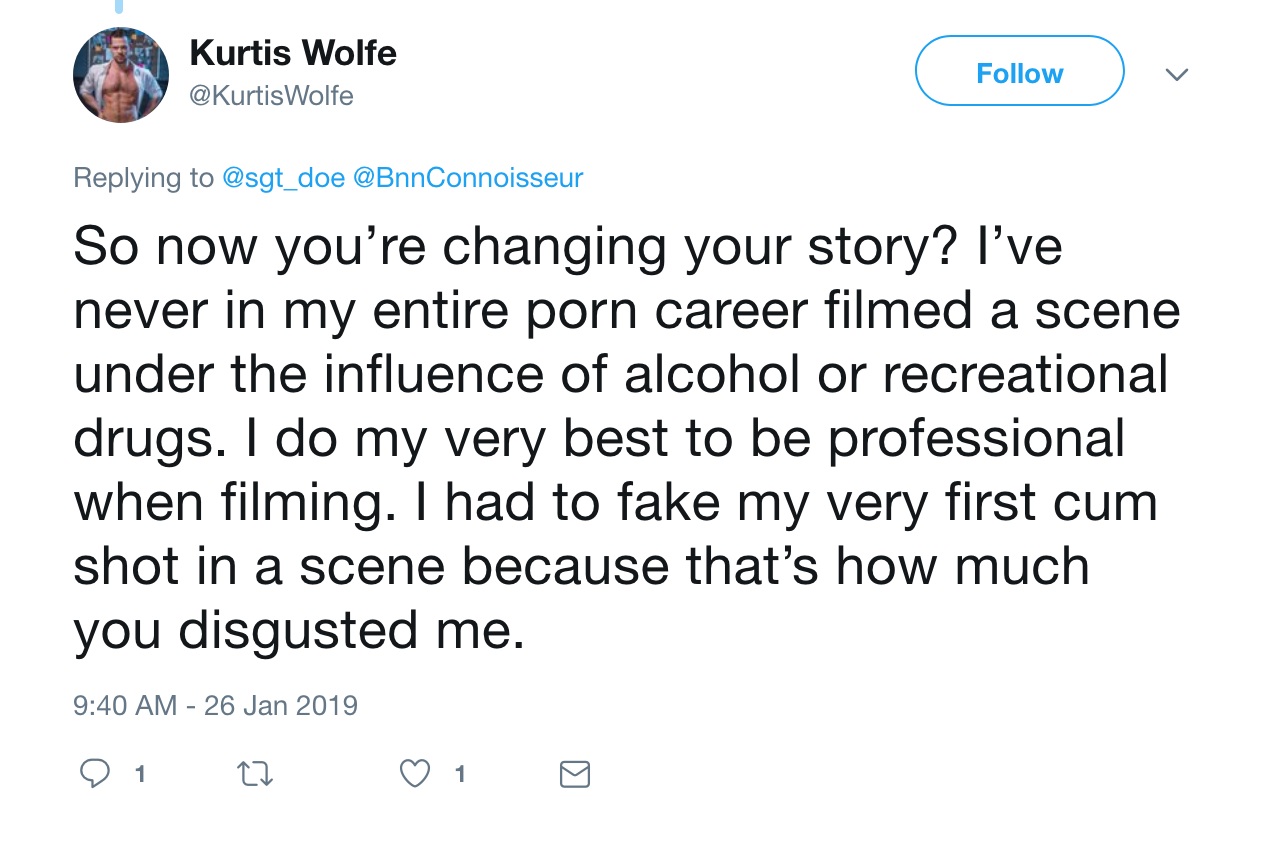 As a reminder, Wolfe already revealed to Str8UpGayPorn last March that his cum shot in the Raging Stallion scene with Miles was fake:
Before even saying hello to each other in the studio, Sergeant Miles demanded to see my most recent test results, for a non-testing scene. Major slap in the face right there. When we were doing cum shots, he made a comment about not getting anything in his eye, because he didn't want to "catch anything." Not like that mattered anyway, because we had to fake my cum shot. This was the first time I ever had to do that.
As the argument continued today, Miles again accused Wolfe of being on drugs, and then claimed it was "unprofessional" of Wolfe to take issue with being harassed over an STI test on set: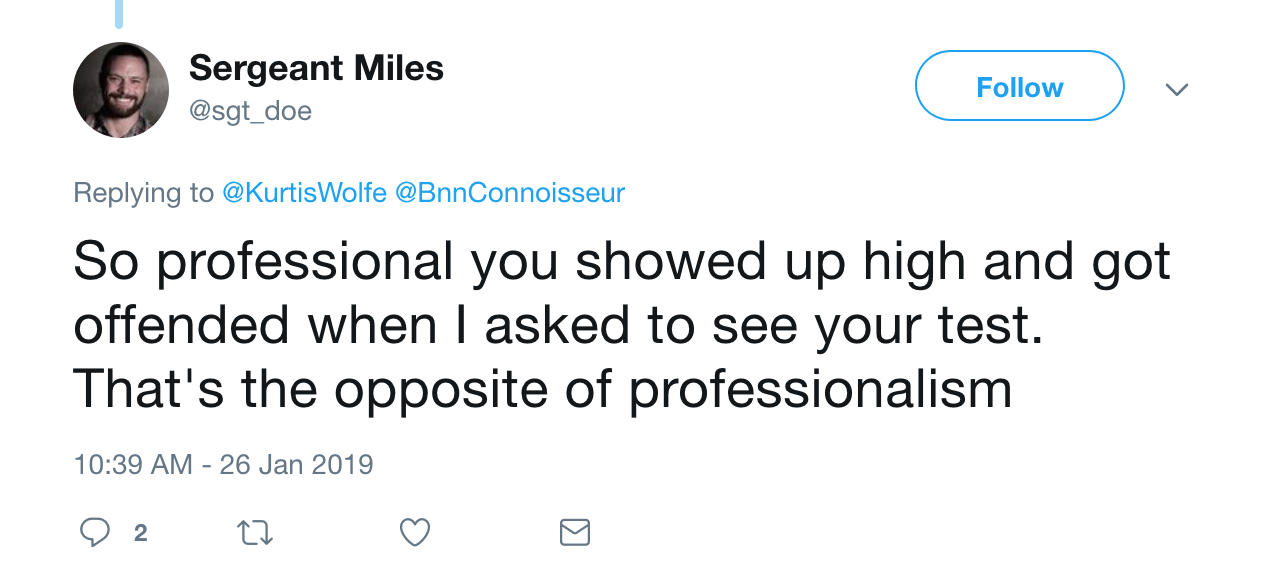 Wolfe reminded Miles that they were filming on a non-tested shoot with condoms: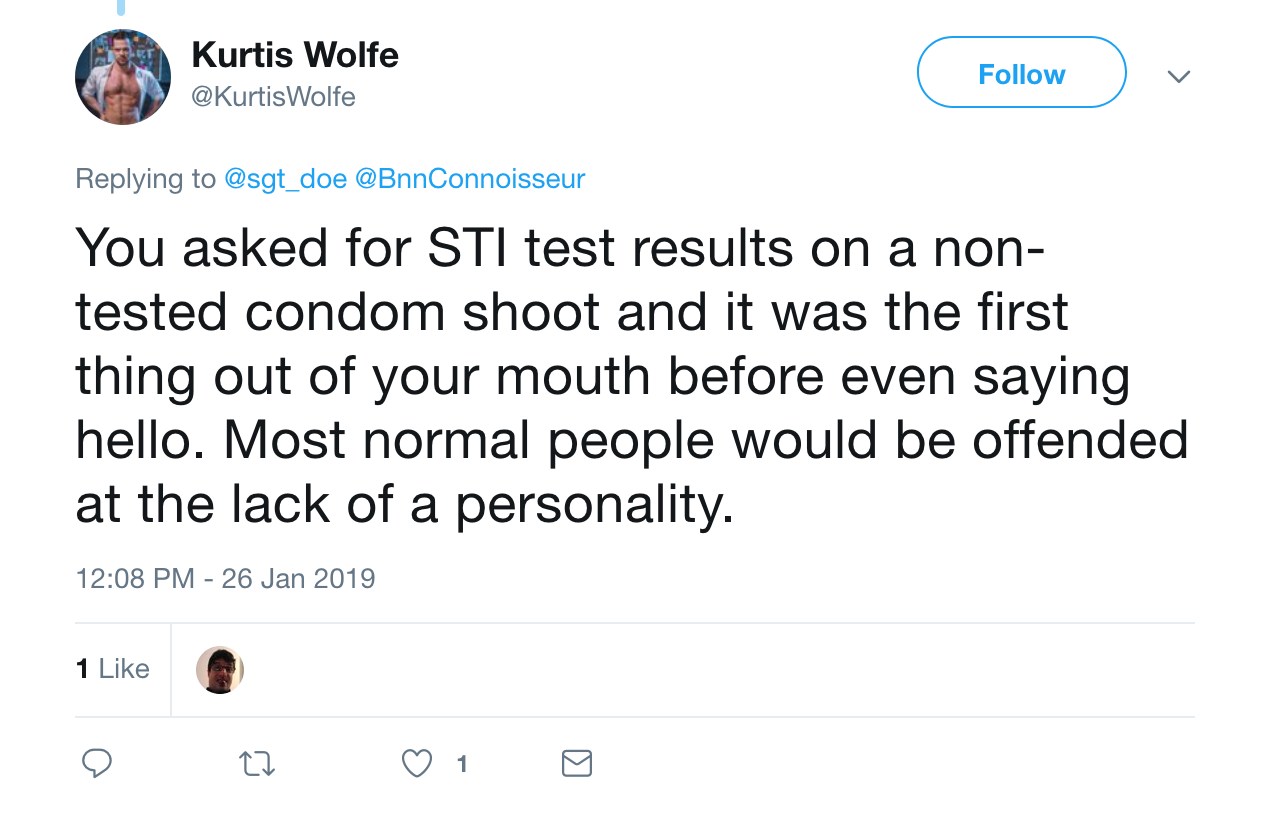 Finally, Wolfe told Miles that he's been asked back to film with Raging Stallion "at least 10 times" since their scene last year, while Miles has not been asked back a single time: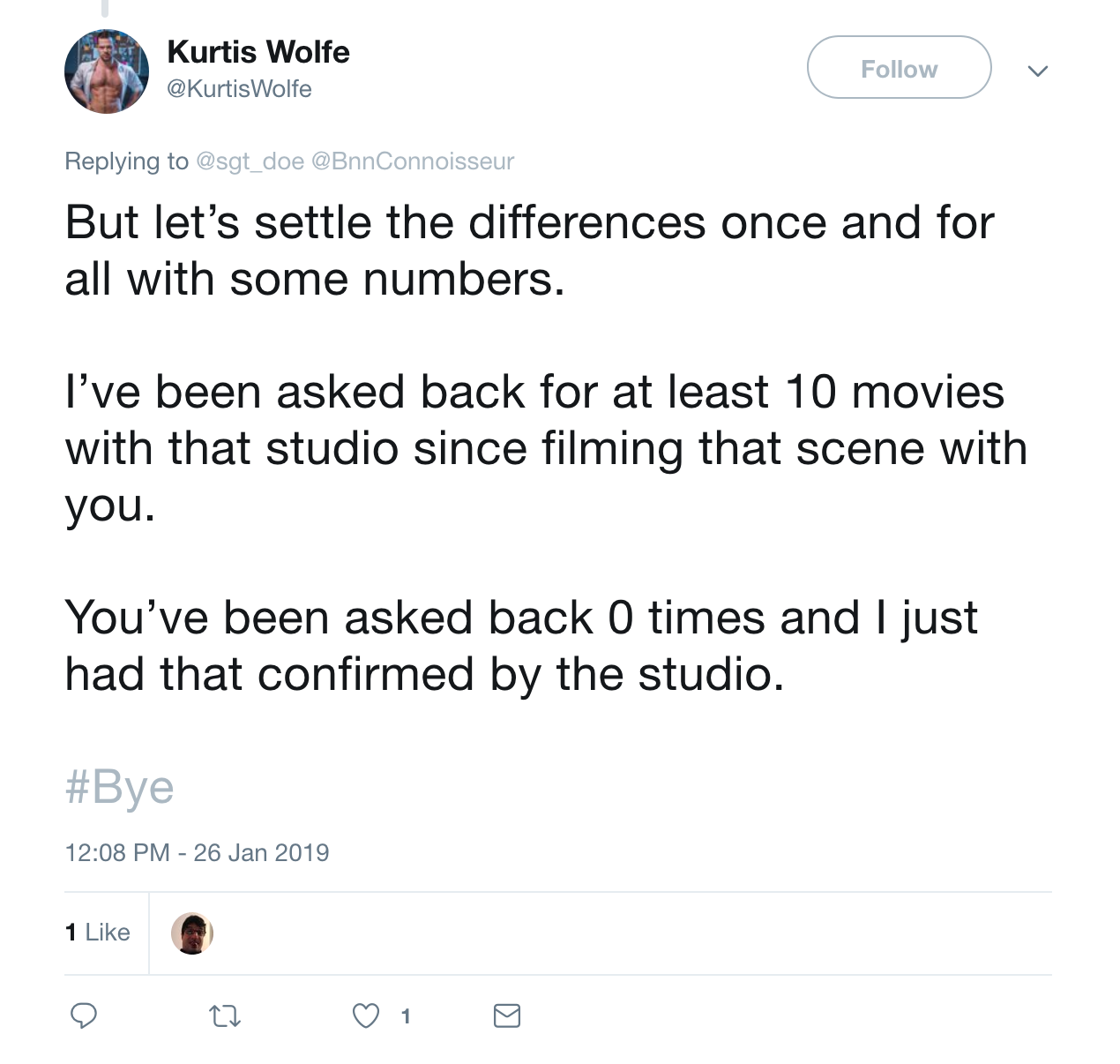 If it's true that he's been blacklisted by Raging Stallion (and Wolfe says he's confirmed it with the studio), that's obviously great news, and it means that Sergeant Miles has been almost completely ostracized by the gay porn industry due to his bigoted beliefs and repeated harassment of co-stars on set. Other than at like-minded bigot Michael Lucas' studio, Miles has not appeared in scenes at any gay studio in nearly eight months.