Registered Sex Offender Sebastian Young (a.k.a. Joshua Noles) Is Now On OnlyFans, And He's Asking Gay Porn Studios For Work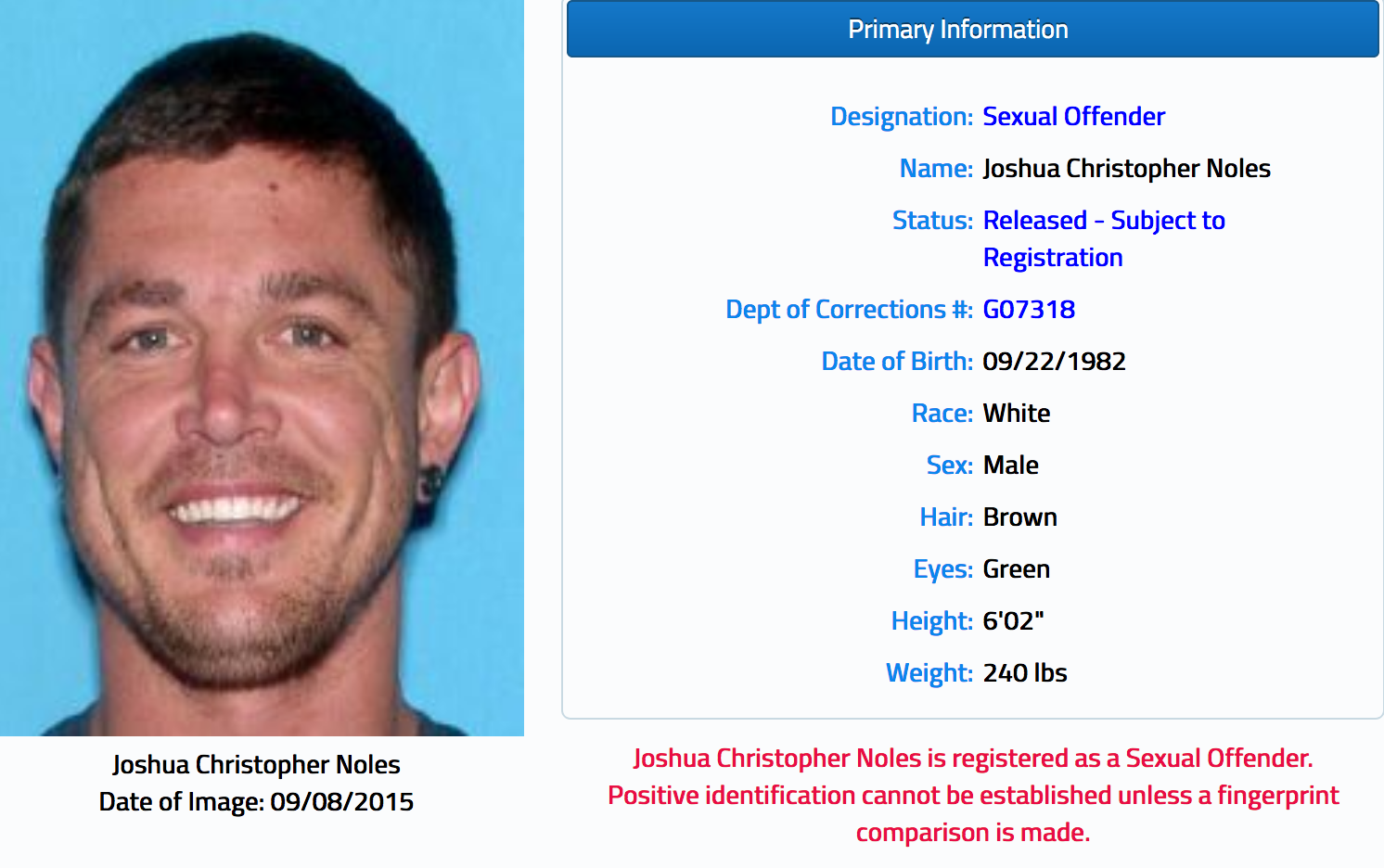 After all of his previous arrests and felony convictions for assaulting his (now ex-) wife three times, assaulting an elderly person (for which he spent nearly two years in prison), drug possession, DUI, burglary, and battery over the last 15 years, gay-for-pay porn star Sebastian Young was repeatedly brought back to work by several gay porn studios, each time he was released from jail. Now, after his most recent convictions for threatening to murder a police detective and possession of child porn, the newly registered sex offender in the state of Florida is hoping the gay porn industry will welcome him back yet again.
Following his release from jail in May, Young (whose legal name is Joshua Noles) began communicating with fans on social media (many of whom appear to be aware yet unbothered by the fact that Young is a sex offender convicted of child porn possession), and now, over the last week, he's also started to reach out to porn studios as he searches for work.
Yesterday, Young recorded a live video (which has since been removed from Twitter) explaining what he "went though" while being convicted and serving nearly three years in jail, and he then reached out to gay porn studios Men and NakedSword, as well as talent agent Edward James, asking them to watch the video, hire him for work, and even conduct an interview with him: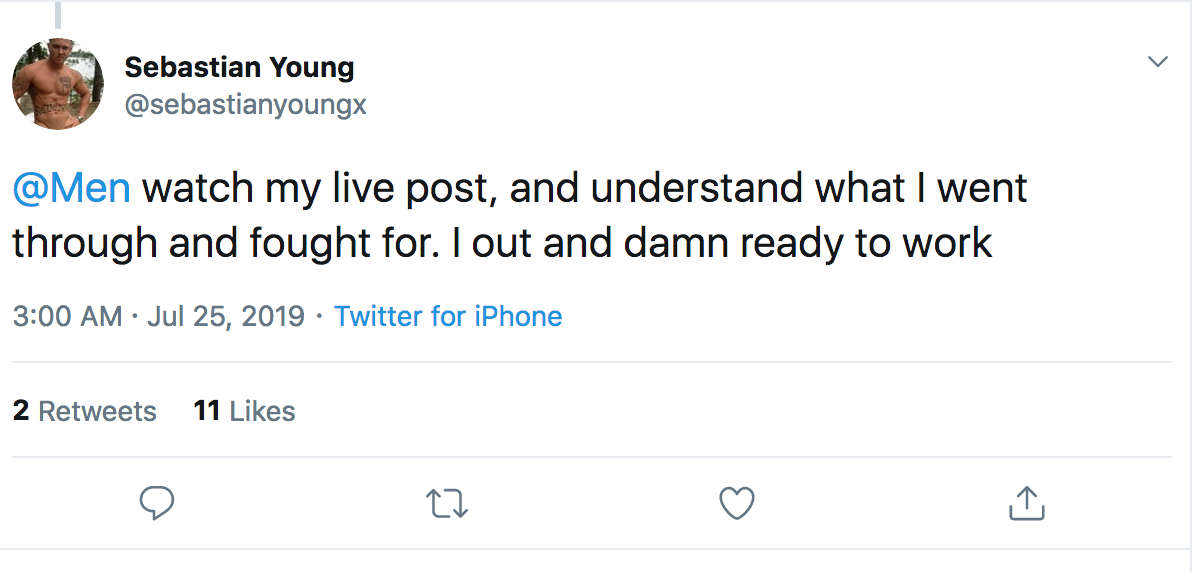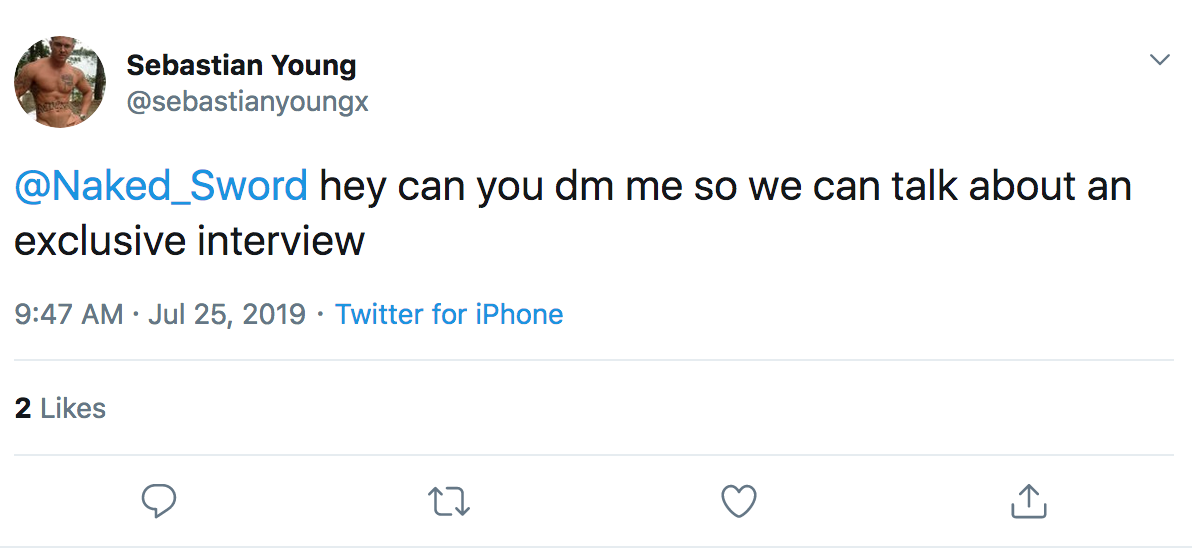 Young told his Twitter followers that he had been "black balled" from the porn industry due to a "lying post" made by Str8UpGayPorn (obviously, no lie and no such post exists), and claims that studios are "afraid" to work with him. The registered sex offender then asked his fans to tweet their support for him to Men and James:
Several of Young's fans did as he asked, and in terms of all the inhumane and stomach-turning things one can see on the internet (especially Twitter) today, it doesn't get much more horrifying than this: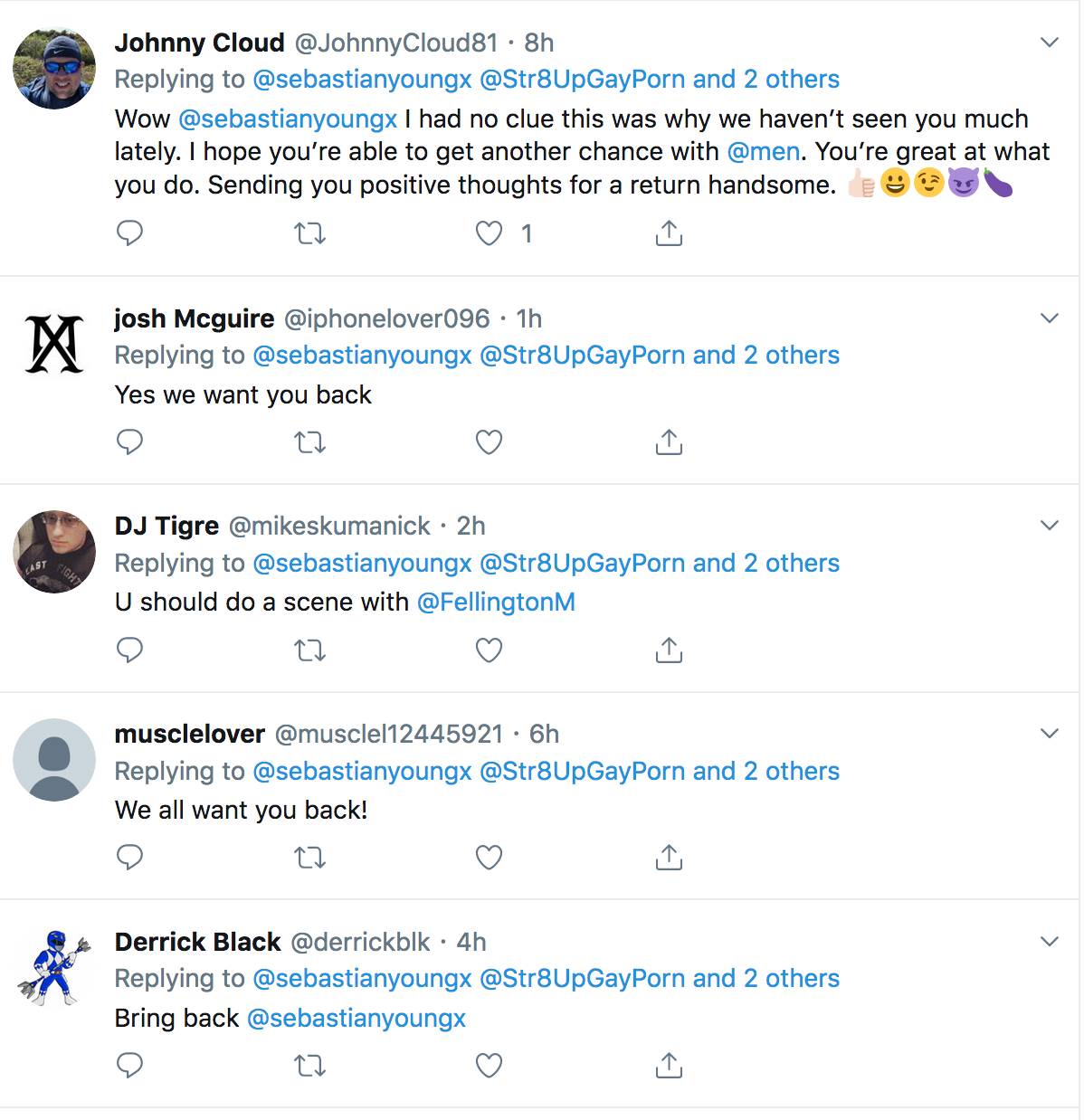 As noted previously, even I'm not cynical enough to believe that any gay porn studio would choose to re-hire Young now. But, Young's crimes haven't gotten in the way of him starting an OnlyFans account, where's he's been selling videos all month long.
In a recent tweet promoting his OnlyFans, the registered sex offender tells fans to "watch me smash some pussy while she's asleep. Of course she wakes up, but not for a while. I had permission." As many will recall, Young was charged with raping his 5-year-old daughter and giving her an STD back in 2016. The state later dropped those charges and proceeded with the 10 counts of child porn possession.
To be sure, someone who's served their time after being convicted of crimes has the right to resume their life in society, which obviously includes seeking employment and working. But, after decades of criminal behavior and the nature of Young's most recent crimes, it's unconscionable that the state of Florida, given all the rules for registered sex offenders, would see no issue with Young returning to work in porn. While the overwhelming majority of sex workers are healthy people who aren't committing heinous crimes, Young is clearly not one of those people. Are there literally no other jobs in Florida?
Str8UpGayPorn has reached out to OnlyFans for comment on whether or not they have guidelines or policies in place with regard to registered sex offenders convicted of child porn being able to use their platform, and this post will be updated if they respond. But, if Young isn't breaking state or federal laws in his videos, OnlyFans will likely have no reason to prevent Young from using their platform, and they'll continue to enable him until he commits his next crime.