[UPDATED] Sebastian Young Charged With Raping 5-Year-Old Daughter, Faces 20 New Counts Of Child Porn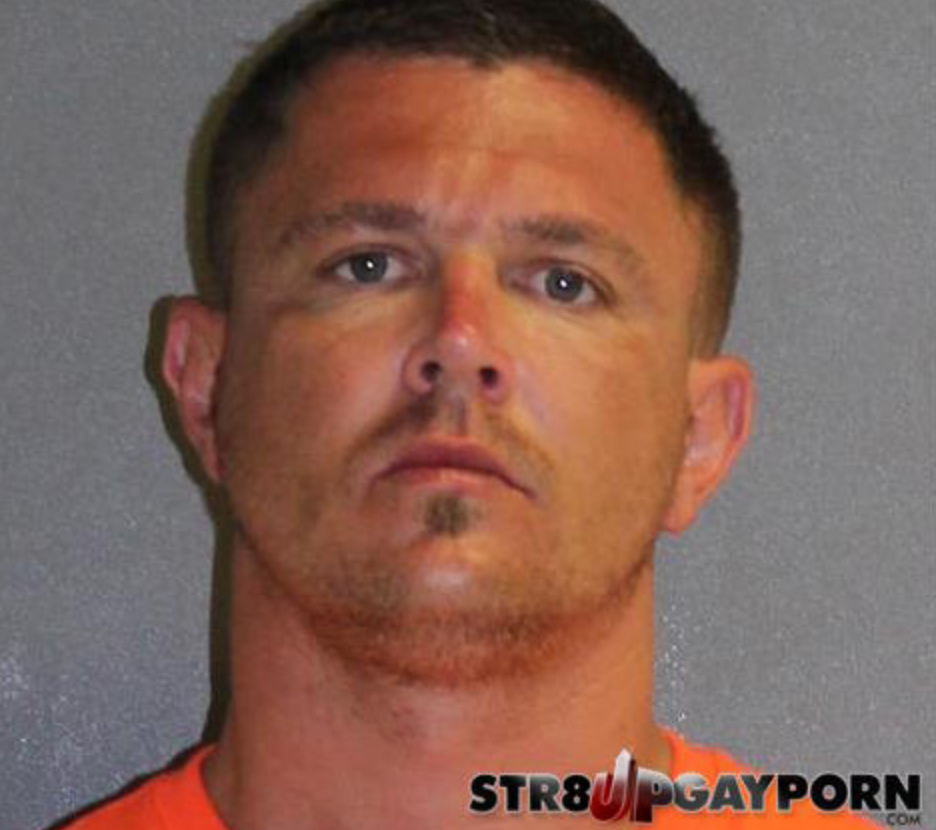 Gay-for-pay porn star Sebastian Young has been formally charged with raping his 5-year-old daughter, a crime that could send him to prison for the rest of his life.
As reported exclusively earlier this month, Young (legal name Joshua Noles) was arrested on five counts: Sexual battery on a person less than 12 years of age, lewd or lascivious molestation of a person less than 12 years of age, unlawful transmission of an STD via sexual intercourse, incest, and aggravated child abuse. Prosecutors have now formally charged him on two of those counts: Sexual battery and lewd or lascivious molestation of a person less than 12 years of age. The battery charge is a capital felony and the molestation charge is a life felony. Young pleaded not guilty.
While all of the court documents remain sealed in the case, it appears that the state declined to charge the other three counts. But, just last week, they added 20 new felony counts to the case, alleging that Young was in possession of child pornography.
Young is scheduled to be arraigned on the child porn charges on September 15th. As you'll recall, Young is also facing a felony threat charge for allegedly threatening to kill the Florida detective who was investigating the claims that he raped his daughter and gave her an STD—claims that Young denied publicly back in March of this year. That threat charge has been merged with the sexual battery and molestation charges, so it's likely that the child porn charges will be brought in as well. Young will presumably face all of the charges together when his trial begins on November 7th.
UPDATE:
All 20 child porn counts have been upgraded to "enhanced" status, which raises them from third to second degree felonies. Per Florida criminal statutes, this likely means one of three things (or all three combined): 1. Young directed and/or produced the child porn himself; 2. Young was attempting to sell and/or promote the child porn; 3. Young allowed his own child(ren) to be in the porn.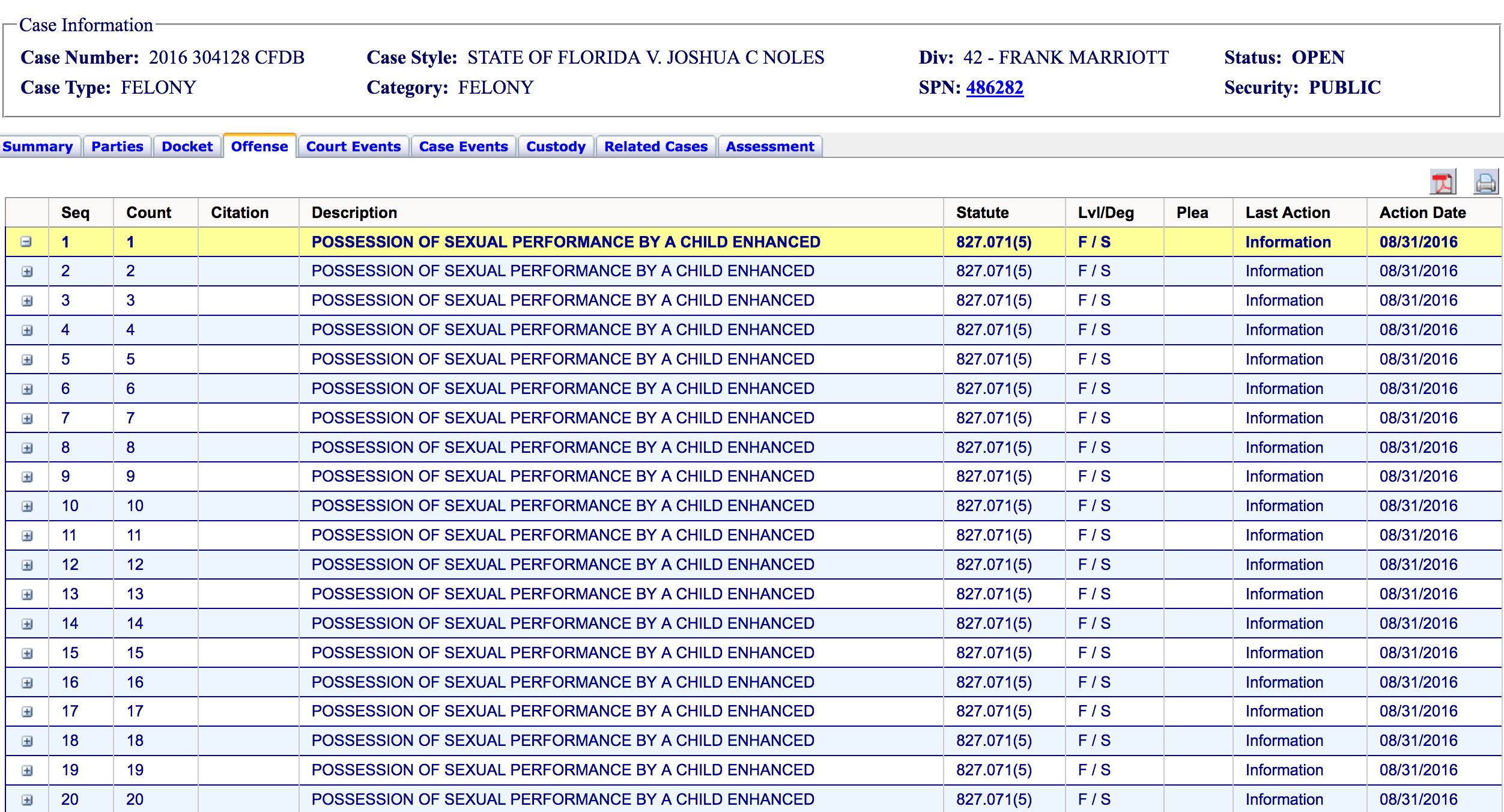 Each individual count is punishable by up to 15 years in Florida State Prison, or a total of 300 years. And this is of course not even considering the other life and capital felony charges Young is facing. Just a prediction at this point, but I don't think Sebastian Young will be seeing the outside of a prison ever again.
UPDATE 11/30/16:
Pre-trial and trial dates have been set for Young on all charges (sexual battery, lewd or lascivious molestation of a person less than 12 years of age, possession of child porn), including the separate felony charge that he threatened to murder the Florida detective who was originally investigating him for child molestation. It appears the state will be prosecuting Young on all counts in one jam-packed trial early next year, assuming he doesn't plead guilty and/or take a plea deal before then. Like all of the sealed court documents related to these cases involving children, both the pre-trial (December 12th) and the trial (January 17th, 2017) will be private.